Architectural Extravaganza-2020 Held At Chandigarh From February 7 - 10, 2020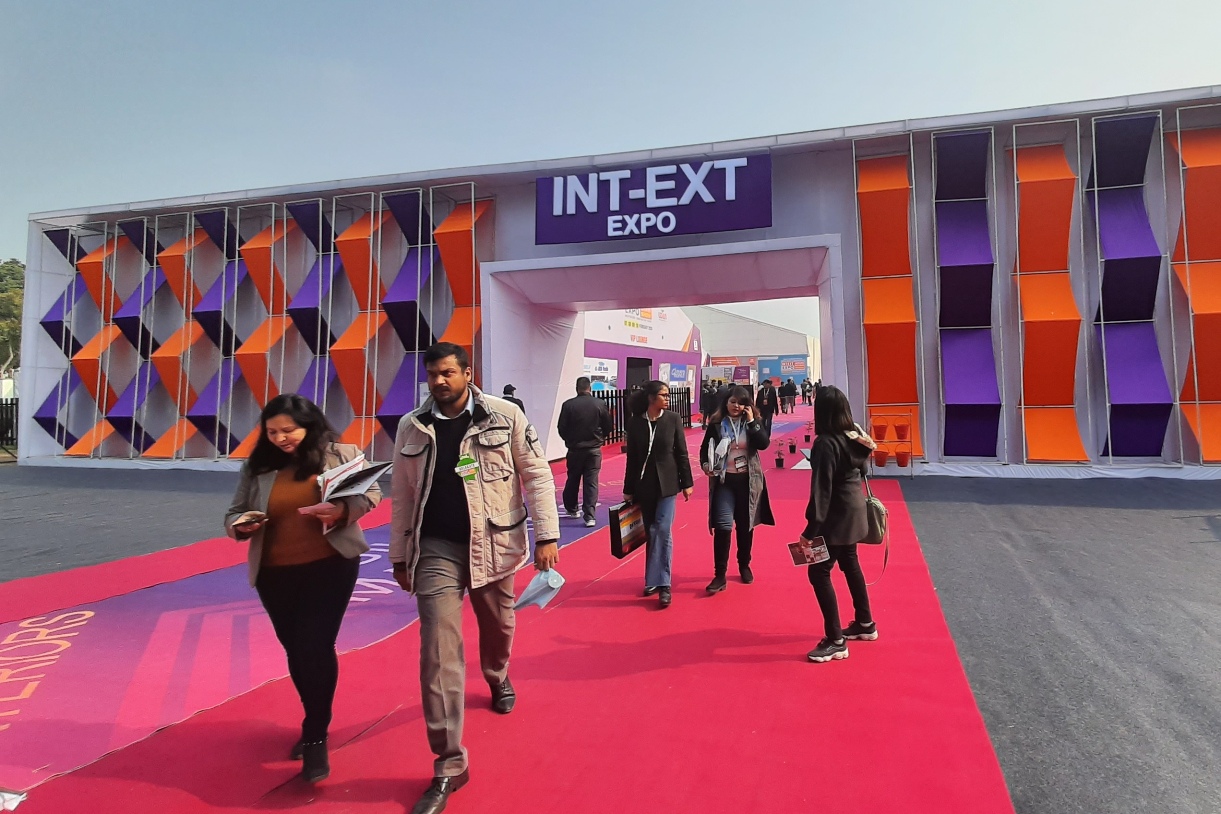 A 4-day Architectural Extravaganza-2020 held at Chandigarh from February 7 to10, 2020. This multi-activity show was organized jointly by the Indian Institute of Architects (IIA), Punjab Chapter, and Udan Media & Communications Pvt. Ltd. The 4th Edition of this mega event included an INT-EXT EXPO - The Interior Exterior and Building Material show, a seminar on "Sustainable and Safe Buildings" and an Architects' Meet. More than 200 architects from many states and union territories of India like Punjab, Haryana, Himachal Pradesh, Maharashtra, Jammu & Kashmir, New Delhi, and Chandigarh, participated in the festival.
The "INT-EXT EXPO" showcased more than 6000 products. The focussed areas of the expo included decorative lighting, flooring, bath and sanitation, home/office automation, safety and security gadgets, furniture and fixtures, elevators and escalators, roofing and cladding, pipes, glass, landscaping etc. The event was conducted in the specially erected, prefabricated halls in the Parade Ground of the City Centre -Sector-17, Chandigarh. It was inaugurated by VP Singh Badnore, Governor of Punjab on February 7, 2020.
Buildings consume about 31% of energy in their construction, maintenance and operations as per the figures of the Ministry of Statistics and Programme Implementation, Government of India. Likewise, the safety of buildings is a major concern keeping in view the growing fire accidents or earthquakes. To address the issues of energy saving in buildings and their safety, a seminar titled "Sustainable & Safe Buildings" was organized on February 7, 2020, at Parade Ground, Sector 17, Chandigarh.
Apart from IIA, Punjab Chapter and Udan Media, this initiative was supported by the Associated Chambers of Commerce and Industry of India (ASSOCHAM), Fire & Security Association of India (FSAI), American Society of Heating, Refrigerating and Air-Conditioning Engineers (ASHRAE), and Indian Plumbing Association (IPA).
Architect PPS Ahluwalia delivered the welcome address. Engineer Neeraj Arora, Senior Director from ASSOCHAM highlighted the building features related to the Green and Eco-friendly Movement rating system. Engineer Anuj Agarwal from Fire Safety Association of India stressed on the need to design buildings keeping in view fire safety measures and codes. Sahil Kansal, Chairman of Chandigarh Chapter of Indian Plumbing Association gave a presentation on the latest trends in plumbing systems and need to adopt measures to save potable water.
Sanjay Goel, Chairman of IIA, Punjab Chapter spoke on Sustainable Architecture and need to design environment-friendly buildings. Engineer Mukul Grover represented President-Elect, ASHRAE, Chandigarh Chapter. He explained the working of their organization to make sustainable and safe buildings. Architect Surinder Bahga's talk was on "Earthquake-Resistant Buildings". He advised that great care should be taken to design buildings to make them earthquake resistant. He showed examples and case studies of buildings which have stood the test of the time.
Apart from the above seminar, an Architects' Meet was organised on February 8, 2020, at Hyatt Regency, Chandigarh. The key speakers during this meet were Professor Kavita Murugkar, Head, Universal Design Centre for Research and Training at BNCA, Pune, and Architect Neeraj Manchanda, Managing Partner at NMA, a highly regarded and award-winning architectural design practice based in New Delhi.
In her speech, Kavita Murugkar said, "Universal Design is an emerging concept in architectural education and practice, that explores relationships between disability, diversity, design, democracy, equity, self-reliance and physical environment. It is a means to address Social Sustainability by using Design as an Equalizer."
Kavita further added, "Disability fails to be appropriately embedded in architectural education and in the way architects are trained to think about the world, or 'do' design. Generations of architects have been coming into the profession without being made to realise that people with disabilities are also equal stakeholders and users, of the architecture we create and that our designs must respond to such user groups and address their needs and expectations too."
Architect Neeraj Manchanda gave a thought-provoking presentation, "Crosswords 2020 -which way will Indian architecture head". He spoke at length about the role that architects can play in designing the future cities of India".
Another attraction of the Architects' Meet was the Award Ceremony. Raj Bala Malik, the Mayor of Chandigarh felicitated 16 architects for their outstanding contribution to their respective fields of specializations. These are Ajay Sharma, (Institutional and Buddhist Architecture); Vikas Bhola, (Landscape Architecture); Sunil Dewan, ( Architecture and Interiors); Renu Khanna, (Commercial Architecture); Parveen Chopra, (Steel Architecture); Madhur Atre & Bipin Barma, (Commercial Interiors); Badrinath Kaleru, (Interior/Commercial Architecture); Kavita Murugkar, (Universal Design); Neeraj Manchanda, (Institutional Architecture); Harish Saini, (Energy Efficient Architecture); Harpreet Singh, (Institutional Architecture); Sukumar Jeirath, (Institutional and Sports architecture); Amarjot Singh, (Interior Architecture); Mukul Sharma, (Interior Architecture); Harish Gandhi, (Residential Architecture); and, Noor Dasmesh Singh, (Commercial Architecture).
All images courtesy of IIA, Punjab Chapter.
> via inputs from IIA, Punjab Chapter.