Cairo selected as Islamic culture capital in 2020
Cairo has been selected as the capital of Islamic culture 2020 followed by the Tunisian capital as indicated by the minister of culture Dr Enas Abdel Dayem. Islamic Educational, scientific and cultural organization (ISESCO) made an announcement in Tunisia where Dr. Mohamed Zine El Abidine minister of cultural affairs in Tunisia will hand the torch to the Egyptian representatives of the minister of culture comprised of Hisham Azmy, Secretary General of the Supreme Council for Culture, Dr. Ahmed Awwad, head of the General organization of Cultural Palaces.
The capitals of Islamic culture purposes to strengthen the relations ties between peoples, initiate a creative dialogue between them , encourage the intellectual communication between the citizens of the Islamic nations , capitalize on the rich heritage significance spurring tolerance and coexistence and offer a factual image of the ancient Islamic civilization as elaborated by Dr. Abdel Dayem
Moreover, she referred that selecting Cairo as the capital of Islamic culture in 2020 highlights Egypt's centered location within the Islamic world as a junction of cultures. In addition, there has been a preparation of a diversified program activities that resonate the outstanding Egyptian culture personality aspect taking into account the participation of all organizations and sectors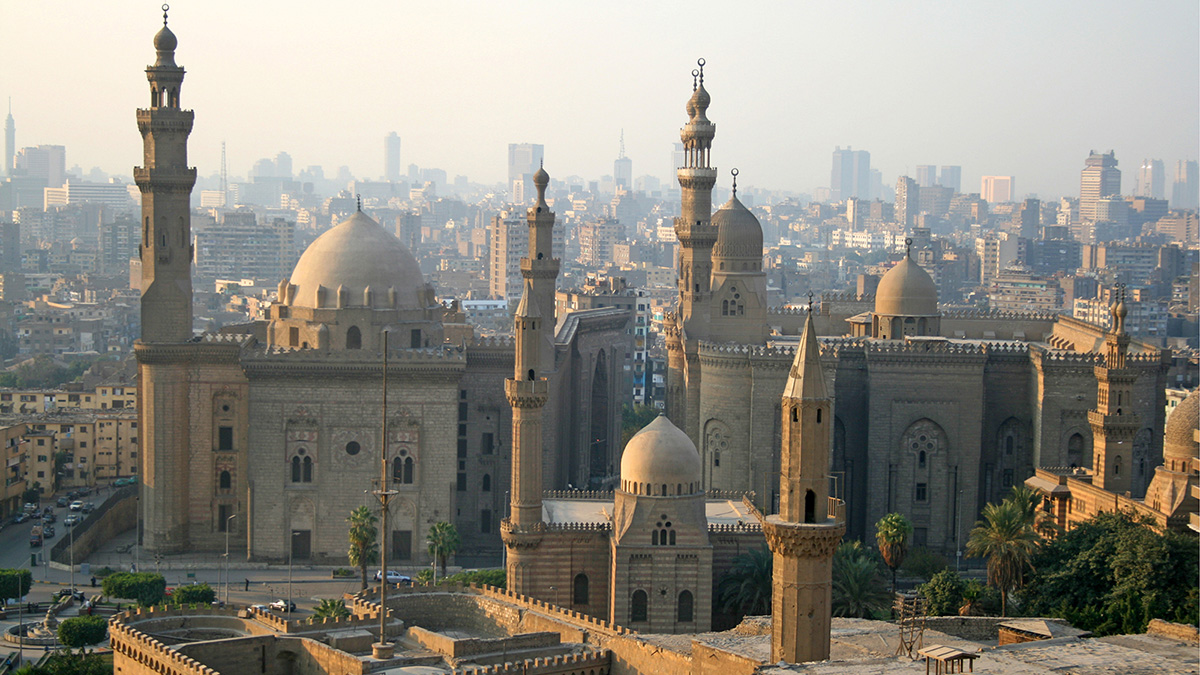 Image © Blue Heaven Travel
Notably, the Islamic Educational, Scientific and Cultural Organization (ISESCO) espoused the program of "the Capital of Islamic Culture "to run in parallel with the program launched by the Arab Organization for Education, Culture and Science (ALESCO). Three ancient Islamic cities are selected to represent the Islamic Culture in the Arab world, Africa and Asia, and the Capital of the Islamic Culture hosts the Islamic Conference of Culture Ministers, which take parts every two years.
This relied on an agreement that was signed in 2001 in the third Islamic Conference of Culture Ministers, and it was approved in the Fourth Islamic Conference of Culture Ministers convened in Algeria in 2004.
Mecca named the first title in 2005 and afterwards it was given to many other Islamic cities such as: Aleppo (Syria), Fez (Morocco), Alexandria (Egypt), Kairouan (Tunisia), Tarim (Yemen), Tlemcen (Algeria), Najaf (Iraq), Medina (Saudi Arabia), Sharjah (UAE), Nizwa (Sultanate Oman), Kuwait (Kuwait), Oman (Jordan), Manama (Bahrain), Tunisia (Tunisia) - until it reached Cairo in 2020. In addition, ISESCO selected the Uzbek capital, Bukhara, as the Islamic culture capital in the Asian region and Bamako in the Republic of Mali in African region.
Top image © Wikimedia
Inputs via Egypt Today