Evolution of workspace design in India
Evolution is a significant process that intensifies growth and development. Change is inevitable, evolution, however, is optional. Twenty years ago, an office would comprise of a team of workers at a desk, behind an enormous computer completing their designated tasks, then leave for the day. As technology is growing by leaps and bounds, the management practices have altered for the better and as a consequence, the office design has seen a visible transformation.
With an increase in flexible working, employees now have the freedom to decide where, when and how they want to work. This evolution has resulted in modern commercial spaces that allow employees to hold their productivity with their personalities in the workplace. This is in stark comparison to the earlier days when the sole purpose of an employee was to deliver the maximum output to the employer.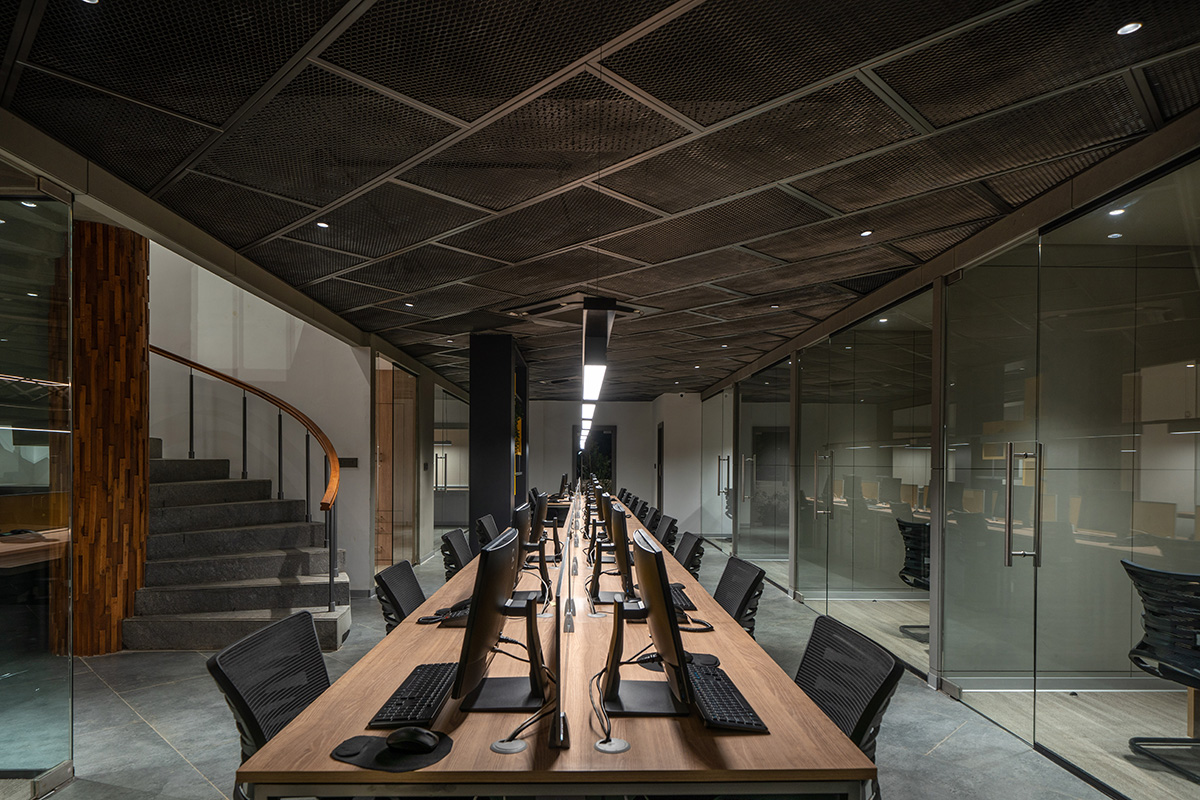 Image courtesy of Ricken Desai for Urban Zen
The office and desk spaces are key parts of the working environment and are key players in infusing team spirit, productivity, and efficiency as well as the general well being of the employees. The layout of a workspace can change the way it is perceived by the employees and by having a defined workplace, it is much easier to focus and get down to the task at hand.
With the right frame of mind, it gets much easier to focus and a quiet relaxed office environment can be achieved by modifying the office structure. For instance, The office project 'Numi' encompasses varied work settings from collaborative spaces to individual work zones. Designed by Urban Zen, it is a wholesome office space that inculcates sophistication while promoting a fun & learning environment. With furniture and finishes replicating aspects of a biophilic design trend, a less formal, more soothing working environment is curetted. As a result, workspaces are becoming more agile and flexible, catering to all forms of working.
Image courtesy of Featherlite
Apart from the layout of an office, it is imperative to focus on the furniture. The office and desk spaces are key parts of the working environment and are key players in infusing team spirit, productivity, and efficiency. The use of ergonomic furniture is on the rise as it has a lot of health benefits. Not only does it provide comfort, but it also helps in sitting with the right posture with perfect alignment of back, head, and shoulder. These days, furniture brands are solely focusing on curating an assortment of chairs specially designed for office workspaces.
Helix, a task chair by Featherlite, has a slim silhouette profile and a contoured back frame that offers superior support with an adjustable lumbar pad to provide the perfect ergonomic posture. Its innovative design, intuitive controls, and mechanism set a new benchmark for a task chair.
Image courtesy of Featherlite
Lastly, In the decade gone by, co-working spaces have quickly risen to popularity due to many aspects like the economic and practical benefits that come with it for startup companies. Apart from that, they also portray social and collaborative advantages for freelance workers. DLF Cyber Hub, Gurgaon houses a plethora of co-working spaces but one that stands out for its impeccable interiors is 'Innov8' by Chromed Design Studio.
The interior design of the space is like an inspiring artwork within itself. The key spaces include premium lounge areas, an amphitheater, green ideation spaces and a mixed bag of seating that breaks the monotony of regular office space. Motivational quotes, universal truths, and other wall graffiti are direct reminders of the early classics like Lion King, Batman, and Harry Potter which allow common breakthroughs between work. Game scenes of classics like Mario bring back fond memories of childhood and act as a reboot back in time.
Image courtesy of Chromed Design Studio
The rise of collaboration and therefore, the continuing evolution of the way people work now demands sparkling new ideas within the workplace.
The coworking industry will grow exponentially over the years, and possibly even eclipse traditional workspaces and alter the culture and lifestyle of how people work. Hence, the future will unveil a revolutionized dimension of workspace culture that promotes collaboration, networking, and community-building.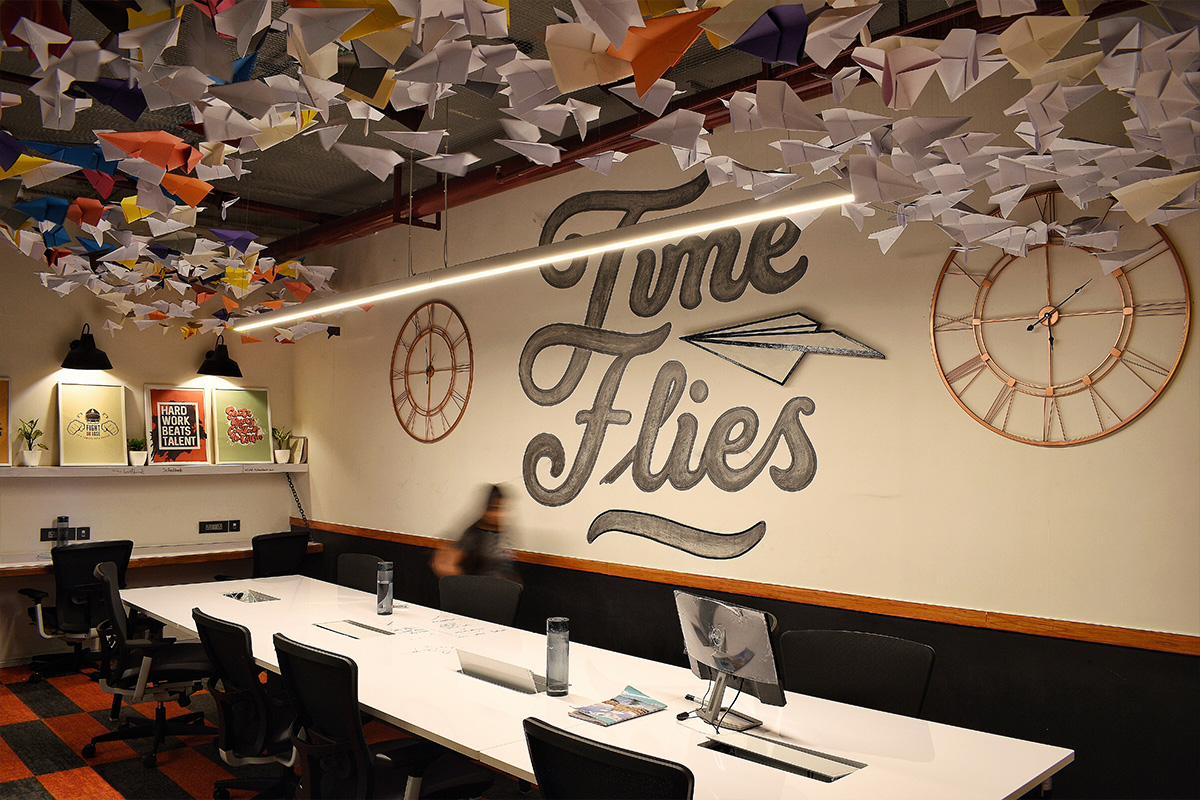 Image courtesy of Chromed Design Studio
Top image courtesy of Ricken Desai for Urban Zen
> via Chromed Design Studio and Urban Zen