Key theme for 100+ Forum & Expo 2020 is announced as "Conscious Building"
Update: This event has been rescheduled between October 20-22, 2020 due to the Covid-19.
100+ Forum & Expo is the major Russian engineering and construction congress combining conference and 30,000-square-metre exhibition of cutting-edge achievements in the industry that will take place in the city of Ekaterinburg on October 20 - 22, 2020.
Ekaterinburg is the 4th largest city in Russia and the 2nd after Moscow in terms of volumes of high-rise construction. The city is the capital of the Ural region, and its rapid growth is supported by hosting major international events.
Key theme for the business program of the event in 2020 is "Conscious Building", which is defined by putting a priority on comfort and quality of life, transparency as well as ecological and social responsibility.
World Architecture Community is official media partner of the event and will be bringing you updated news about the congress.
The program will include the following areas:
BIM-Technologies at every stage of life cycle
Technical and statutory regulations in construction
"Green" architecture and construction
Erection of unique objects
Technology and construction features of unique objects
Utility systems of buildings
Urban development and comfortable urban environment
Social responsibility and safety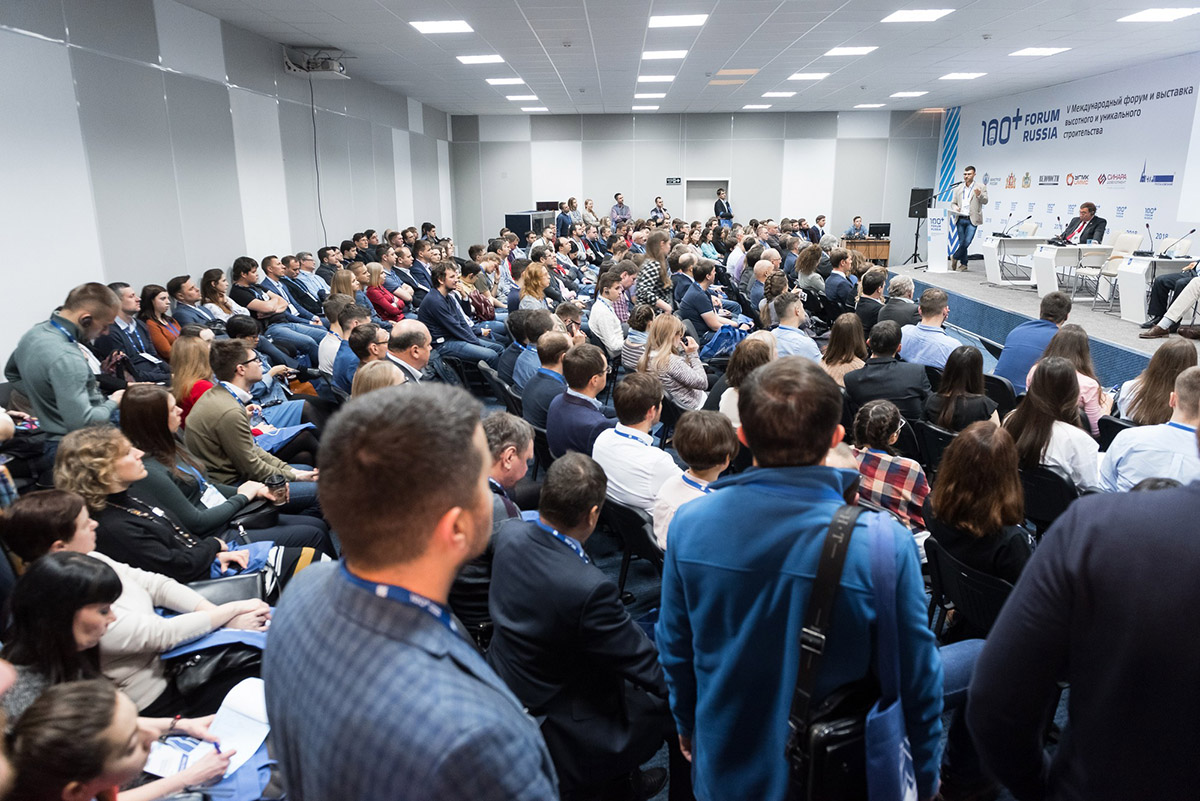 In 2019, 10,757 participants from 33 countries visited the Forum. It featured 80 business and scientific events; 336 speakers, including 40 international ones, made presentations.
The exhibition area hosted stands of some 122 companies from 10 countries, 11 regions and 18 cities of Russia. The forum has once again confirmed its status as the largest regional platform for interaction between business, government and the construction community.
Headliners of the previous edition: Melike Altınışık (Turkey, Architect for Museum of Robots in Seoul), Federico Parolotto (Italy, Expert in Transport Infrastructure), Dhiru Thadani (USA, Urban planner), Juliette Jiang (China, how to erect a high-riser in a week).
The program involved participation of representatives from the Federation Council, Ministry of Construction of Russia, NOSTROI and NAID, experts from CNIIP of Ministry of Construction of Russia and Glavgosekspertiza Rossii, specialists of NIC Stroitelstvo, RIFP, NCP AVOK etc.
The deadline for speaker applications to the 2020 business program is July 31, 2020. You can also submit an application for participation and book a booth at the annual exposition 100+ EXPO.
Registrations for 100+ Forum & Expo will open in May 2020.
Read more details about 100+ Forum & Expo at the event's website.
All images courtesy of 100+ Forum & Expo
> via 100+ Forum & Expo