Jordi Hidalgo Tané designs a rural house that acts just like a linear facade on Navarre mountains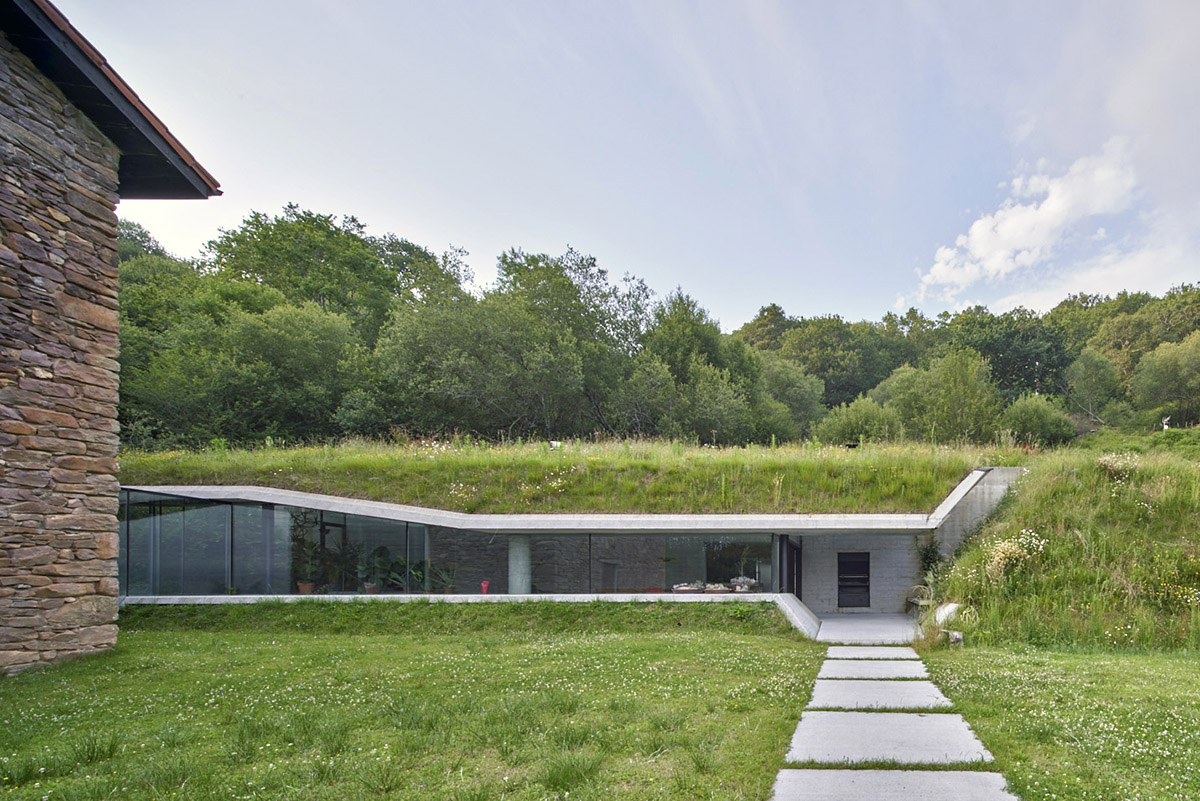 Jordi Hidalgo Tané has built a simple rural house in the magnificent landscape of the Navarre mountains in Spain, acting just like a linear facade from afar.
Named Landaburu Borda Rural House, the 430-square-metre house is situated in the magnificent landscape, a few kilometers from Bera, as a small traditional building, anchored in this green landscape.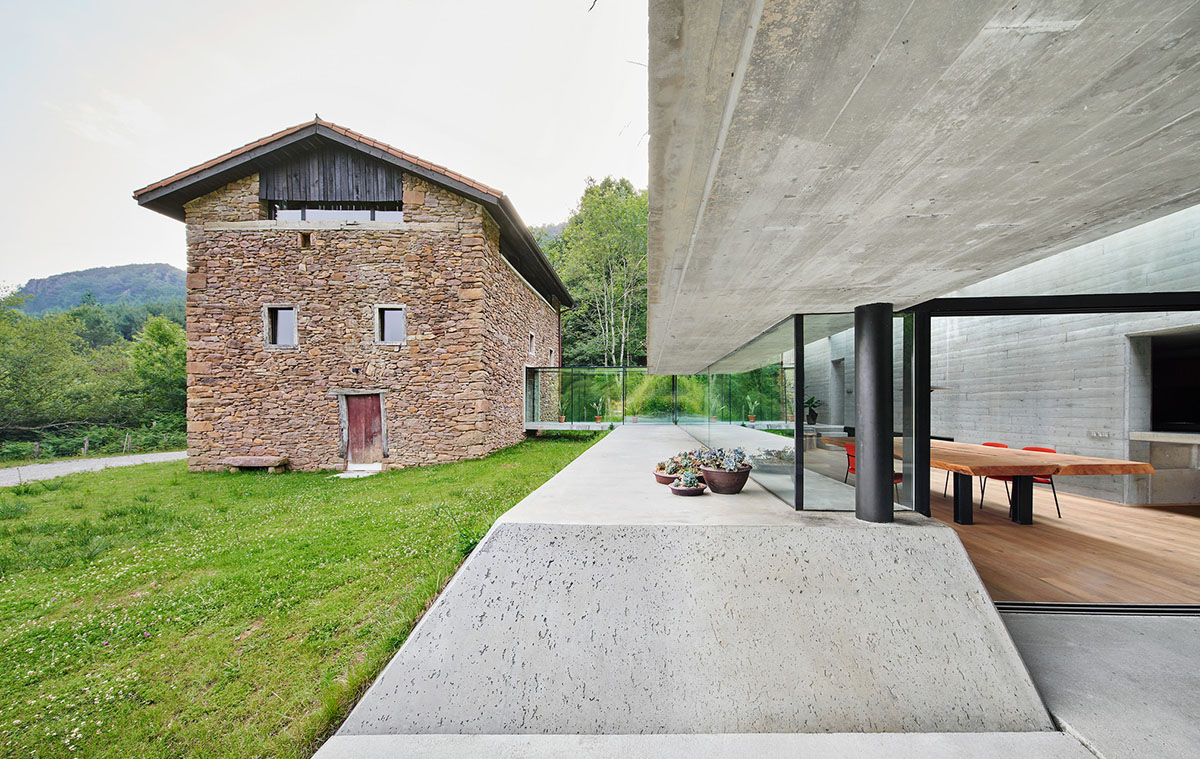 Designed as an extension of the existing brick house, the new rural house is connected with a glass box and embedded in the mountains.
"To work in this exceptional location is an exercise of respect to the fragile building and especially to the mystical power of the Navarra mountains, rich in history and legends," according to the architect.
The house's plan is very simple and a giant sloped concrete roof is perceived from the interior.
The internal plan contains a large living space, elongated kitchen and bathroom, a bedroom with concrete and wood materials. A bedroom is hidden on the other side of the building which is impossible to perceive.
The key feature of this house is to be perceived just like a one element effortlessly and meticulously. The house has also a small terrace in front of it but it has also a long concrete base in from facade that can be used for seating.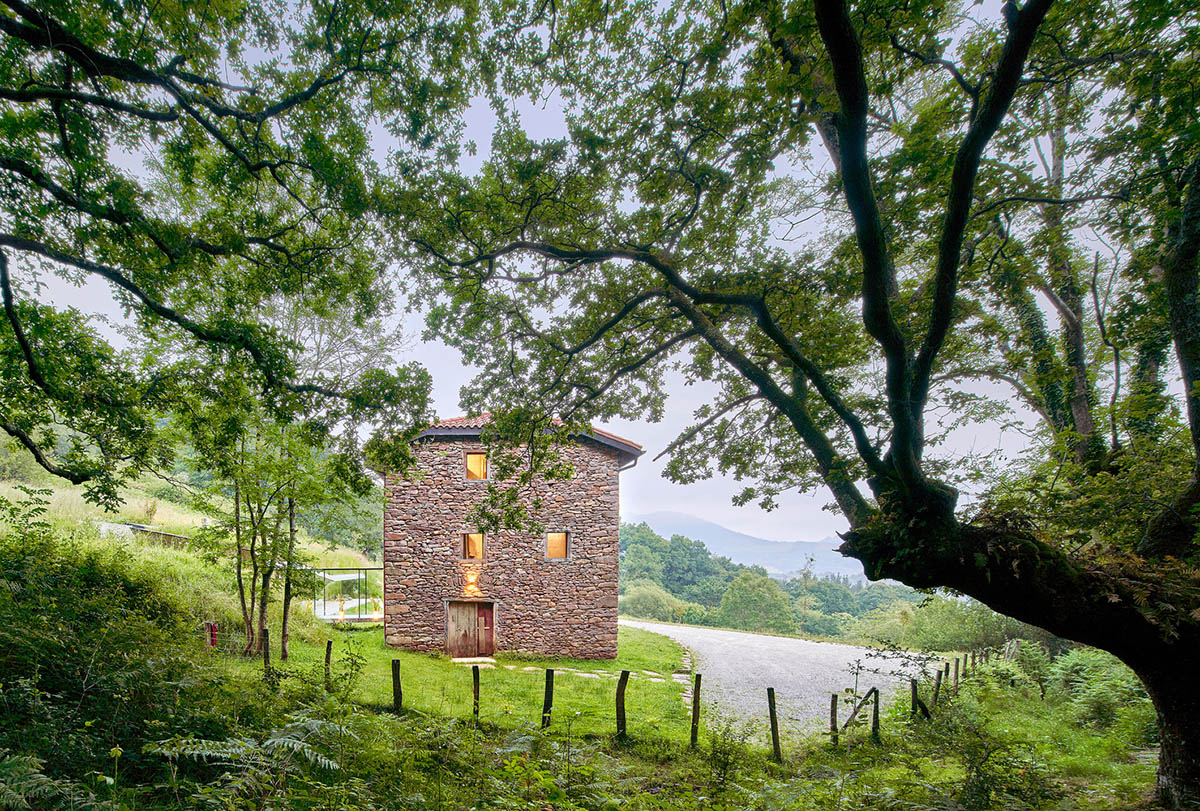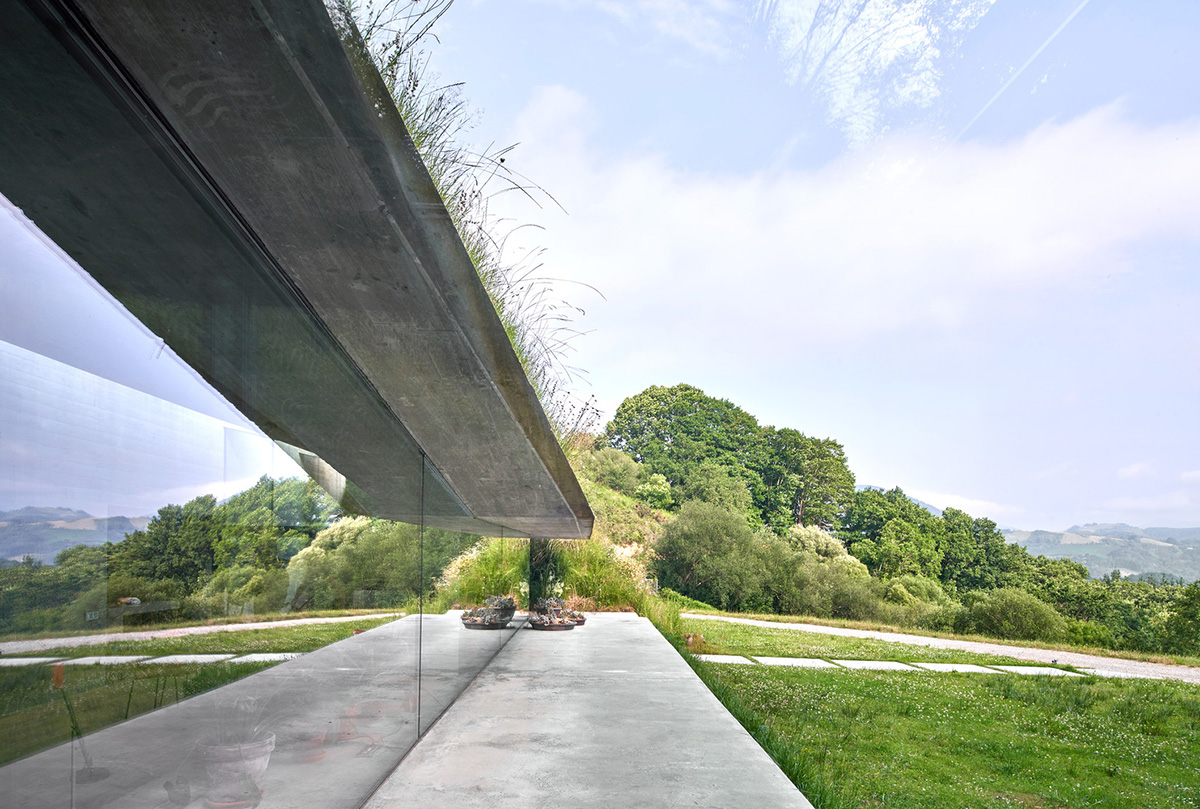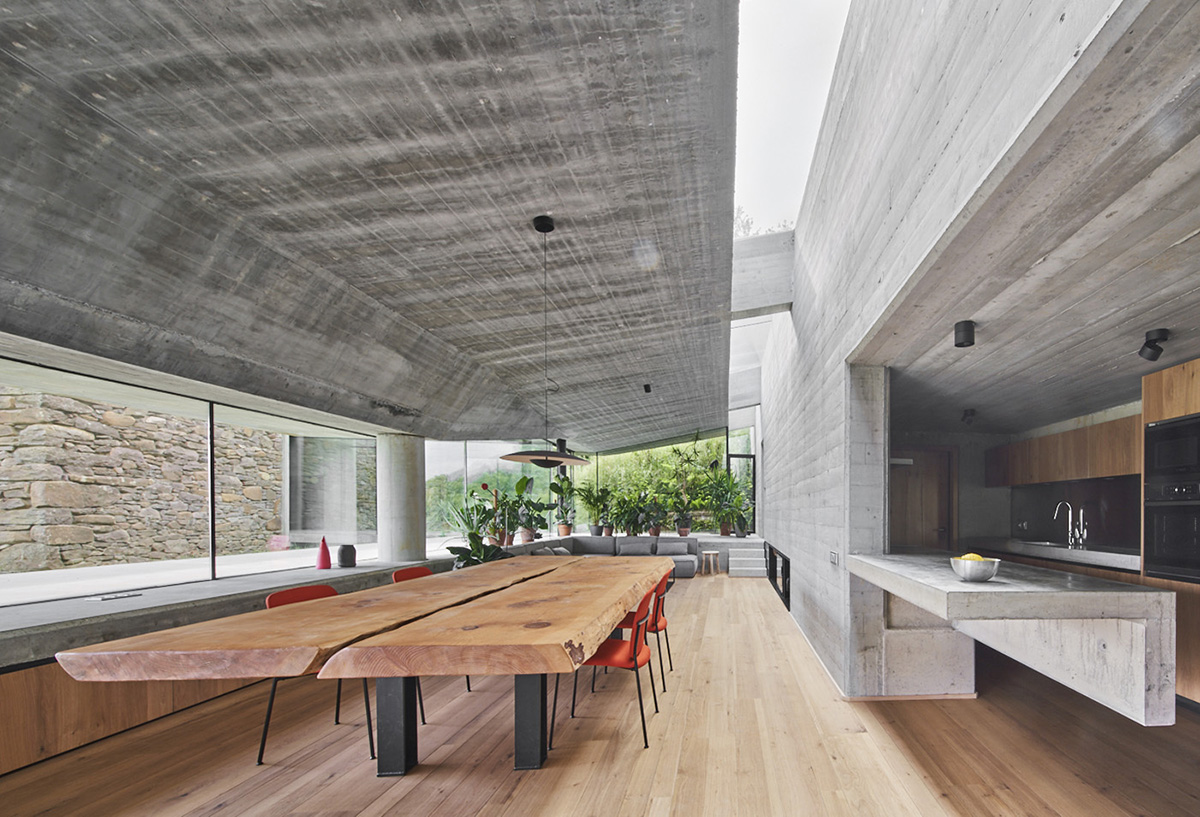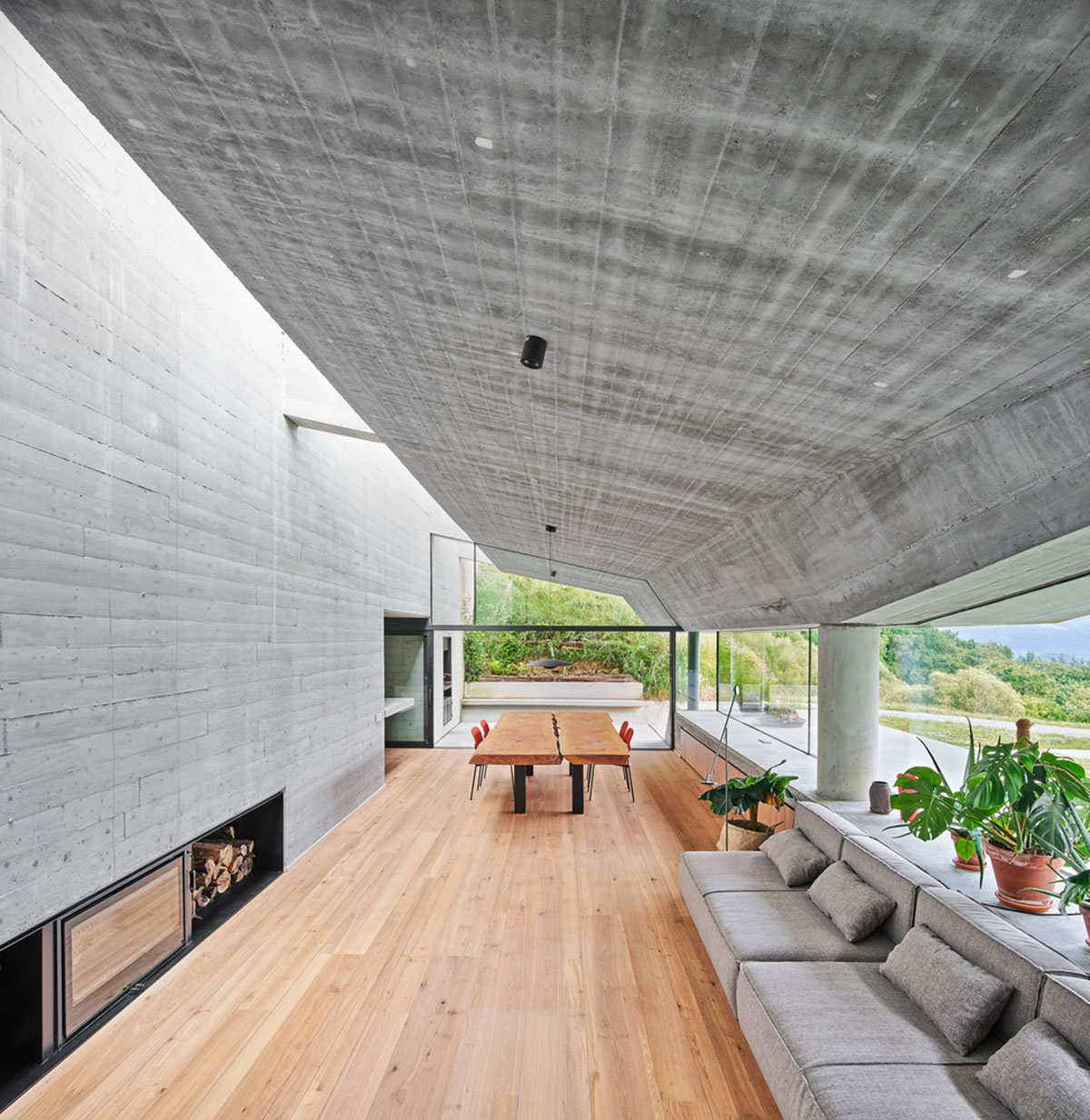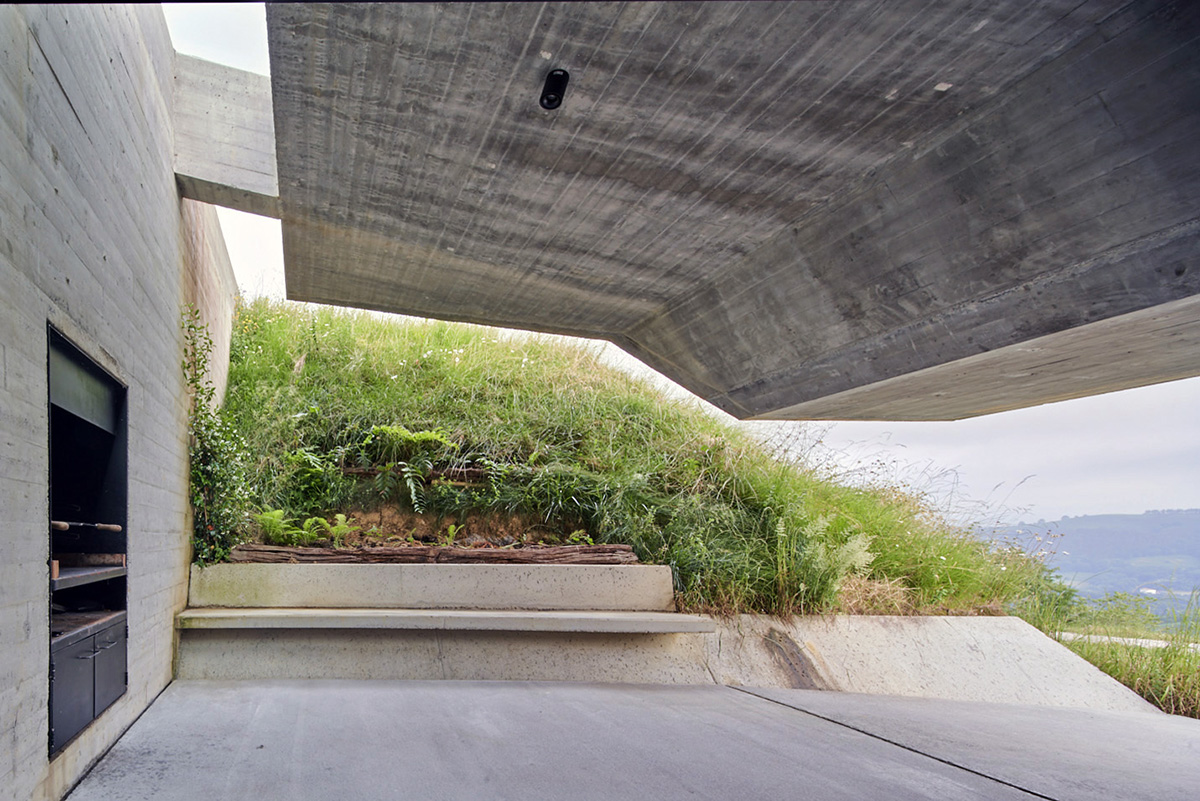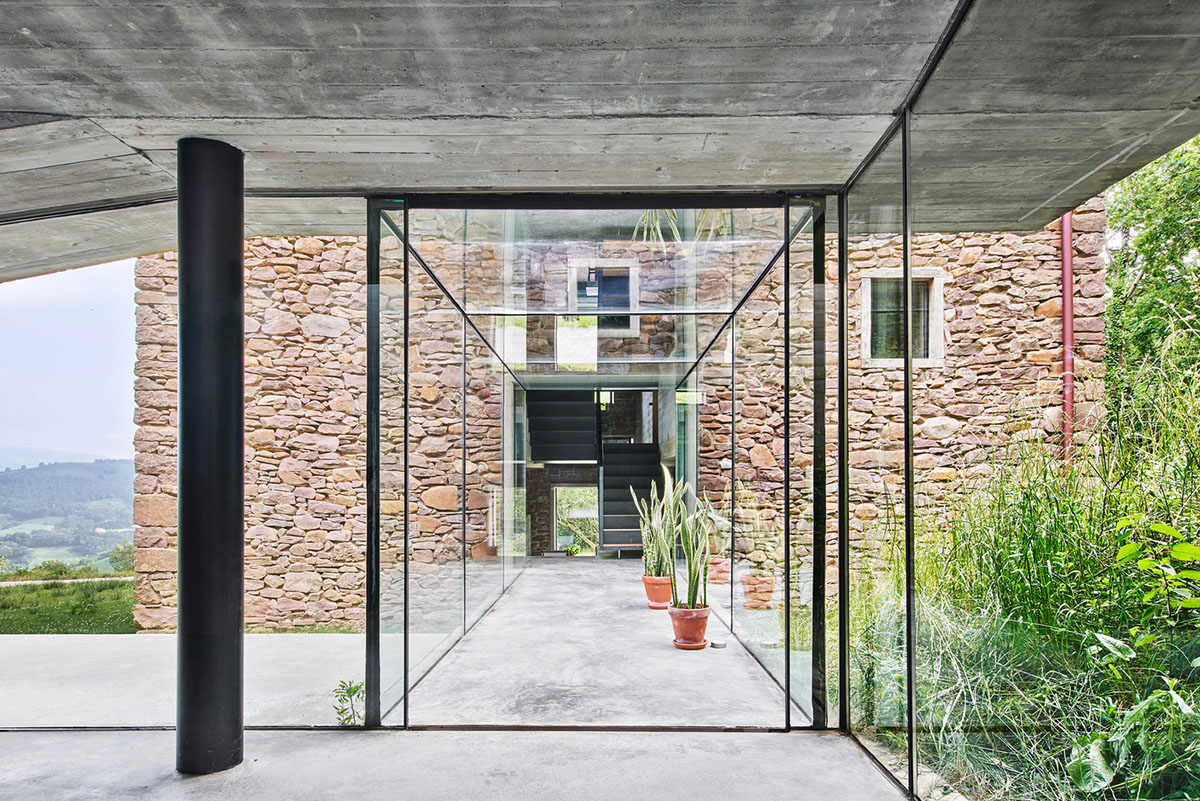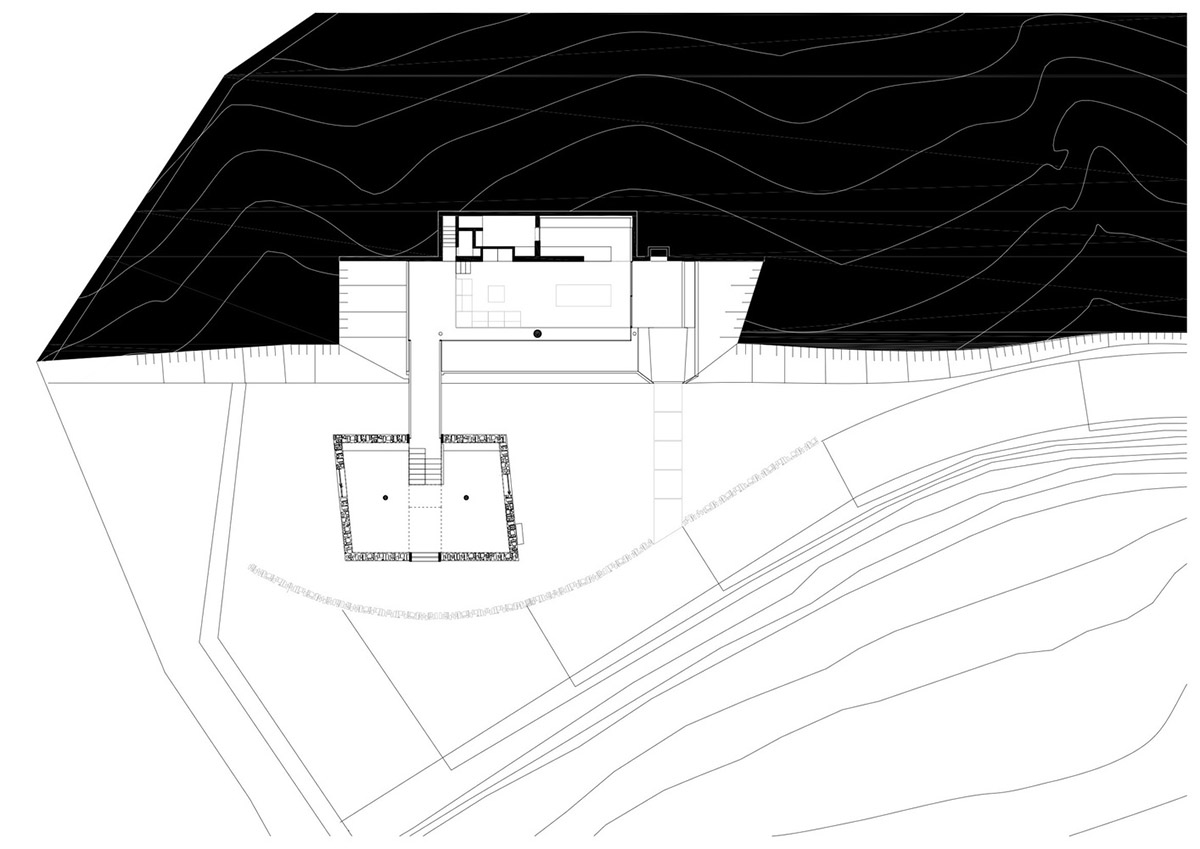 Plan
Plan
Plan
Roof plan
Site plan
Sections
Sections
Sections
Sections

Sketch
Sketches
Sketches
Sketches-sections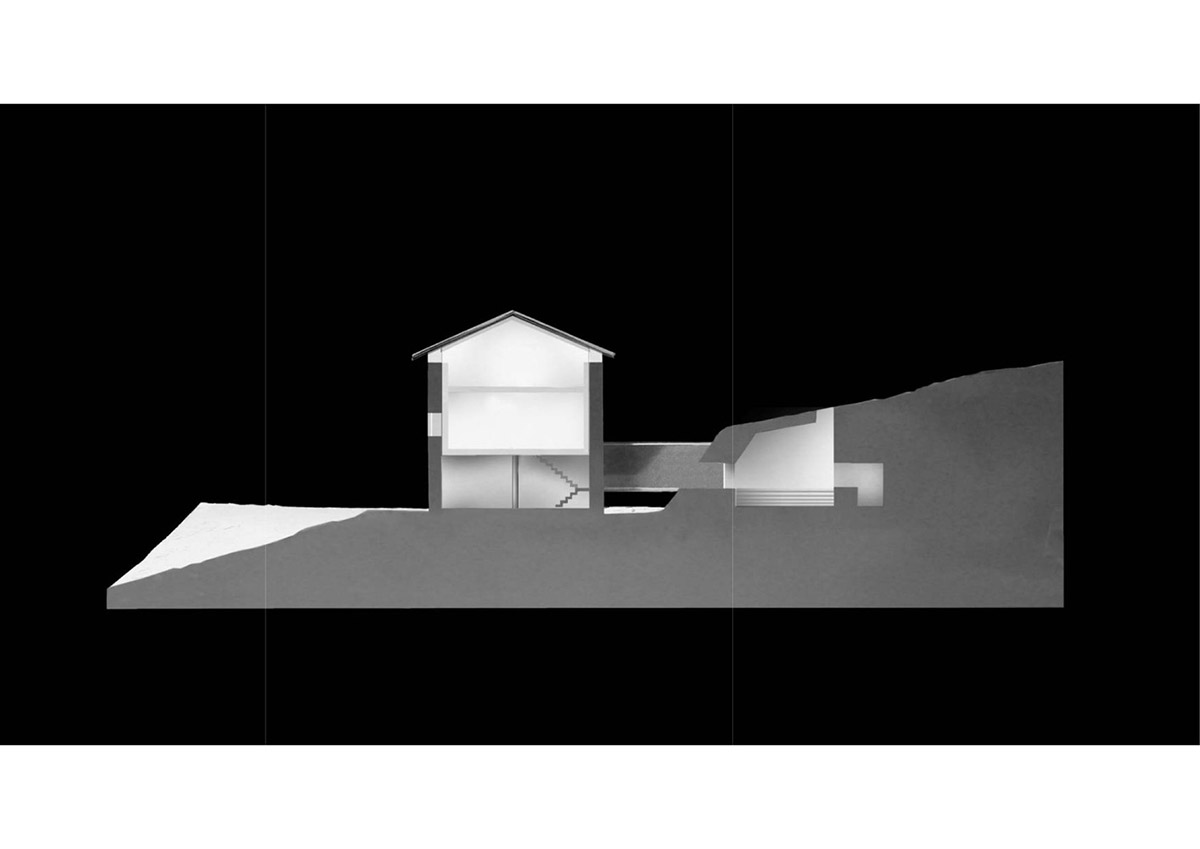 Model
Model
Model
Project facts
Project name: Landaburu Borda Rural House
Architects: Jordi Hidalgo Tané
Size: 430m2
Location: Bera, Spain
All images © José Hevia
All drawings © Jordi Hidalgo Tané
> via Jordi Hidalgo Tané