Submitted by
Frank Gehry Designed Louis Vuitton's New Seoul Store With Fluffy Glass Structure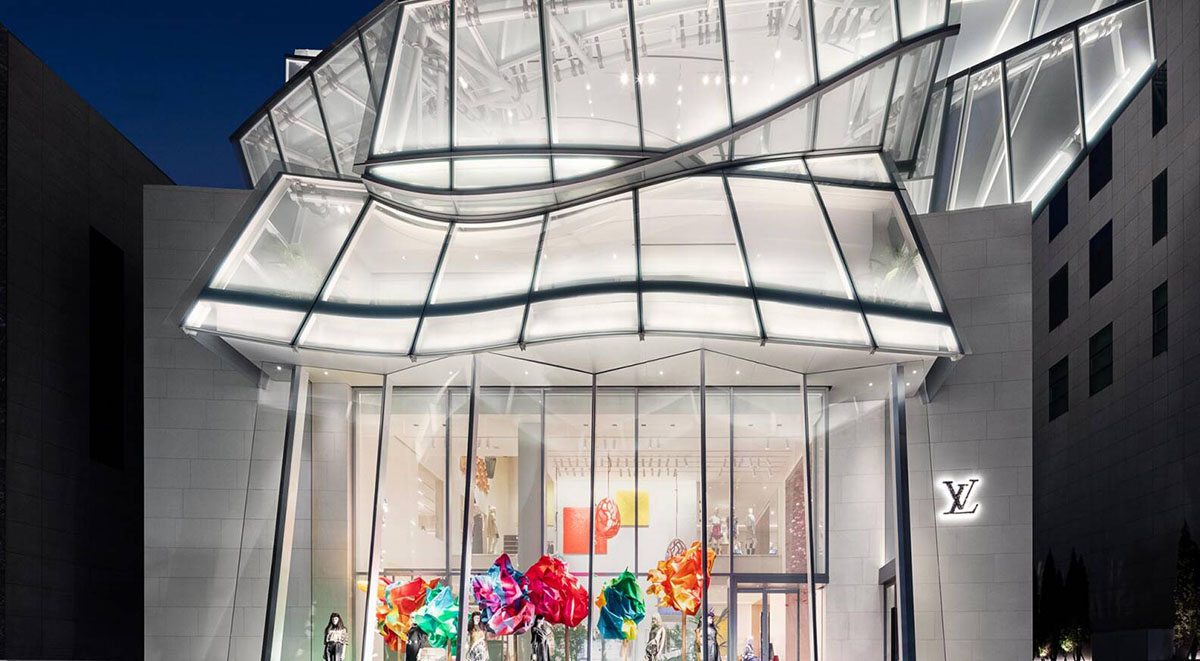 Frank Gehry has designed the new store of Louis Vuitton in Seoul, South Korea, with interior design by Peter Marino - who has recently renovated the fashion brand's new store in London.
Officially opened on October 30 on prestigious Cheongdam-dong avenue in the Gangnam district, the building is also the first built project of Frank Gehry in South Korea.
The design of the store dates back to a long collaboration of Louis Vuitton and Frank Gehry, when the acclaimed architect designed the Fondation Louis Vuitton and opened in Paris in 2006.
Frank Gehry and Peter Marino's designs pay homage to Korean heritage and culture. As always seen in Gehry architecture, the architect used a curved glass structure to create a fluffy skin that brightens at night. "The first building by Frank Gehry in South Korea evokes the Fondation Louis Vuitton in Paris," said the Louis Vuitton.
"The new Louis Vuitton Maison Seoul celebrates the strong connection between the Maison and Korean culture."
"Evoking the shape of the Fondation Louis Vuitton in Paris, the building by Frank Gehry at the same time draws inspiration from elements in Korean architecture and culture, such as the Hwaseong Fortress or the swooping movements and white costumes of the traditional Dongnae Hakchum crane dance."
The exterior structure of the Louis Vuitton Maison Seoul uses Frank Gehry's trademark curved glass, imparting a poetic charm, enhanced by a sense of weightlessness.
"What struck me when I first visited Seoul nearly 25 years ago, was the relationship between the architecture and the natural landscape. I still remember clearly the powerful impressions I had stepping up from the garden of Jongmyo Shrine," said Frank Gehry.
"I am delighted to have designed Louis Vuitton Maison Seoul, reflecting the traditional values of the Korean culture," he added.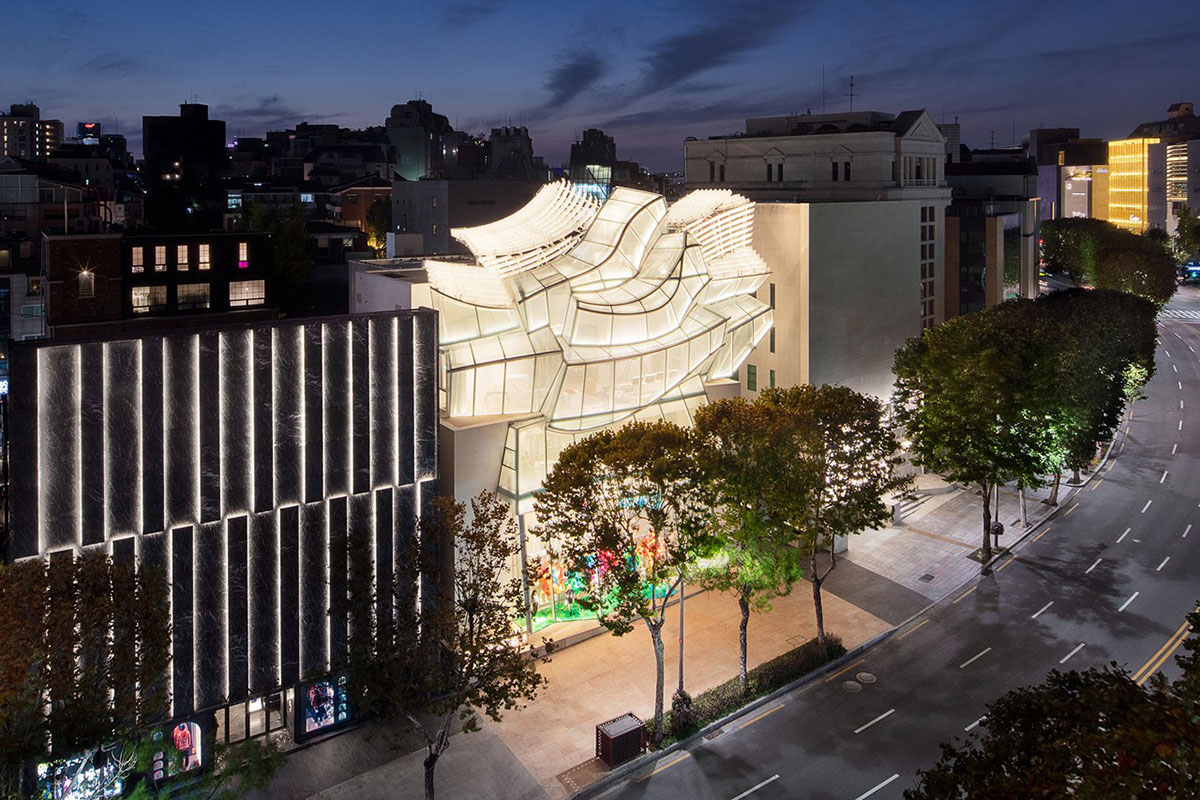 The new building, spanning five floors, offers a total immersion into the different Louis Vuitton universes and collections. Peter Marino designed a series of vast volumes to give free rein to his imagination in designing contrasting spaces, from a twelve-meter high entrance to intimate lounges.
Dedicated entirely to the Louis Vuitton Men's universe, the lower level of the store features ready-to-wear, leather goods, shoes and travel items in a calm, bright space. A glass vestibule on the first floor opens directly onto a space devoted to Women's collections, including ready-to-wear, leather goods, accessories and fragrances.
Smaller, private salons around the main atrium create an intimate shopping experience, a feeling carried through to the second floor and third floor, which offers a private space and an enclosed terrace for intimate dinners and events or exclusive appointments.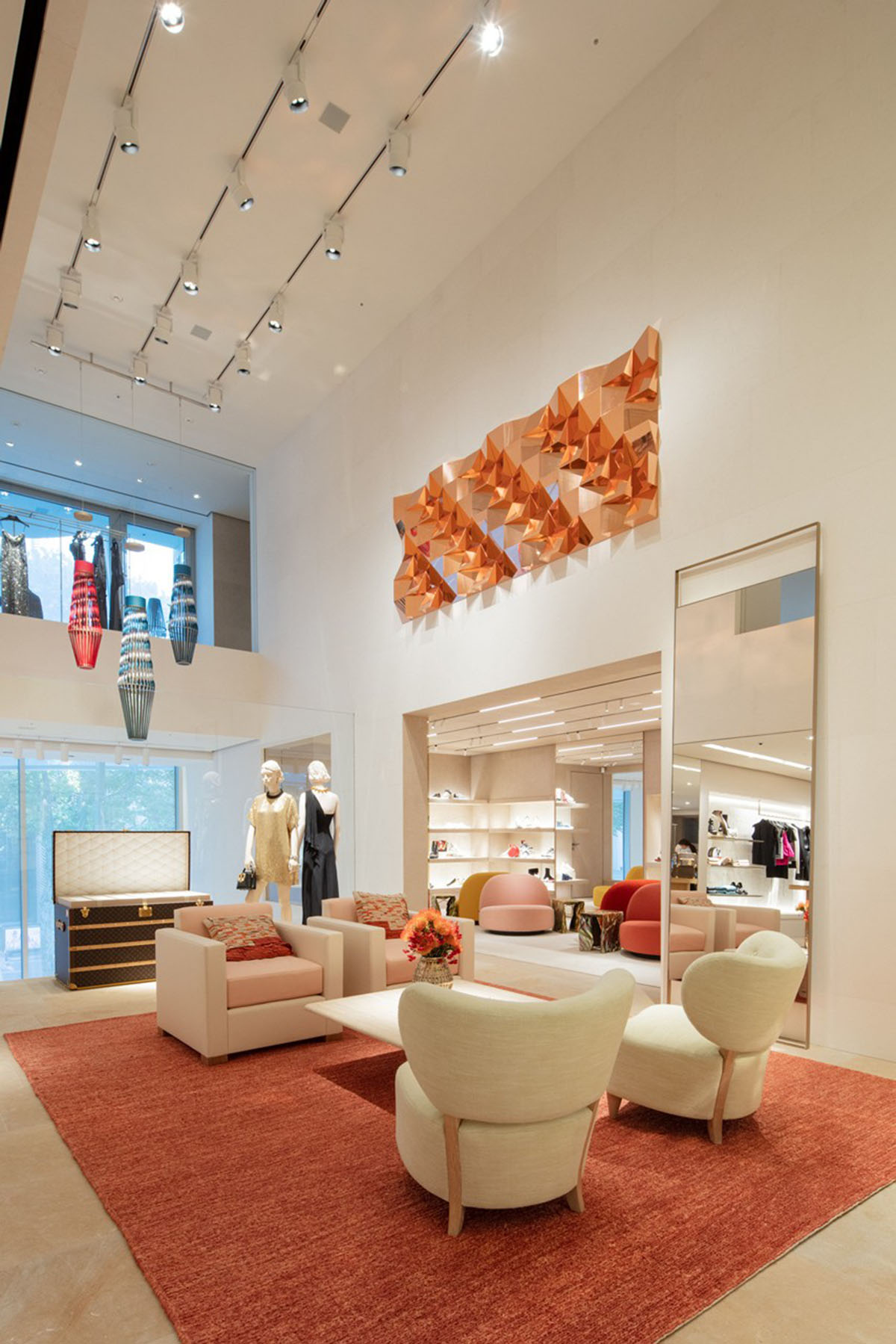 Louis Vuitton Maison Seoul is a striking space that displays both objects from Louis Vuitton archives and contemporary creations for a unique experience amidst a wordless dialogue between past and present.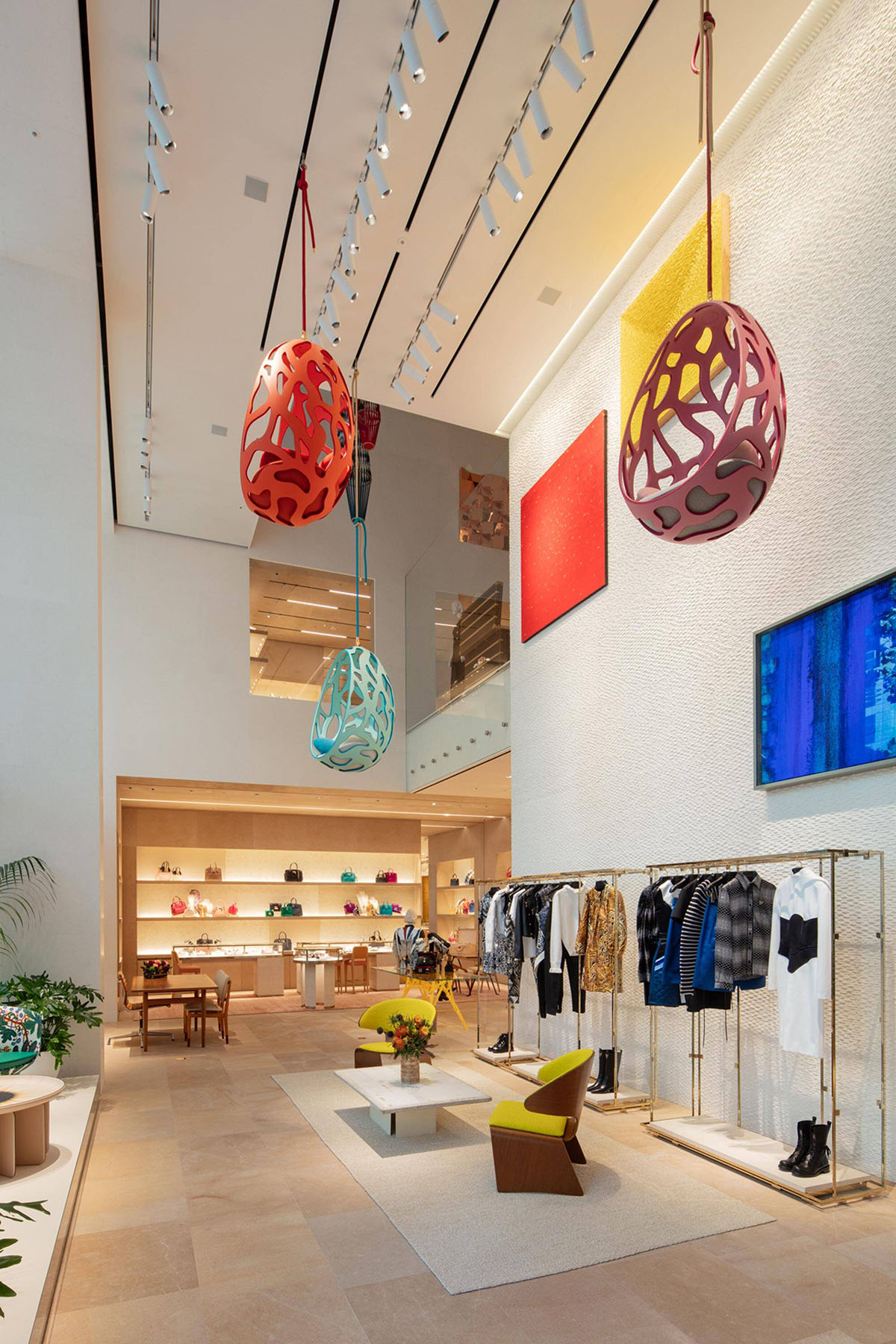 All images © Yong Joon Choi
> via Louis Vuitton