A tiny disappearing cabin nestled within a lush forest to mimic its environment in Kangaroo Valley
A tiny mirrored cabin by Australian architecture studio Madelein Blanchfield Architects has been nestled within a lush forest to mimic its own environment by also ensuring privacy for its users.
Situated in the Kangaroo Valley, the cabin, named Kangaroo Valley Outhouse, is a bathroom in the bush which services a small cabin for overnight stays.
"The concept was to separate the bathroom from the cabin and mimic the experience of camping," according to the architects. Kangaroo Valley is a village in the Shoalhaven region of the NSW South Coast.
The bathroom / outhouse is situated low on a hillside about 30m from the accommodation and accessed via a pathway though dense landscape. It is a mirrored cube elevated above the existing ground and nestled in vegetation.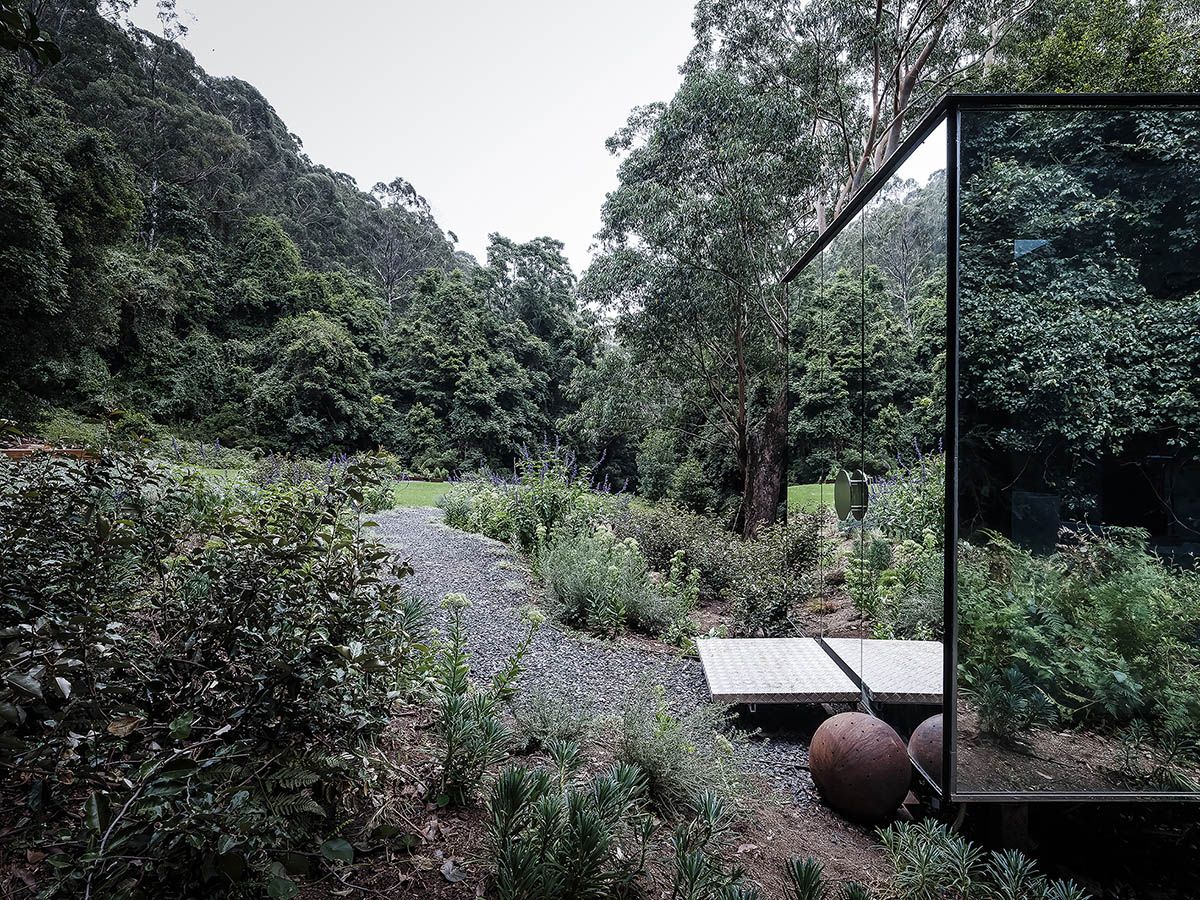 The cabin's mirrored facades make difficult to perceive the cabin from far away. The outhouse structure completely disappears during the day. It reflects the lush landscape and only the subtle lines of the cube's edges are visually legible.
When in the bathroom the walls are all glass and there is no impediment to the view of the surrounding landscape. At nigh, the cabin perfectly glows in the nature to make the interior more visible for outside.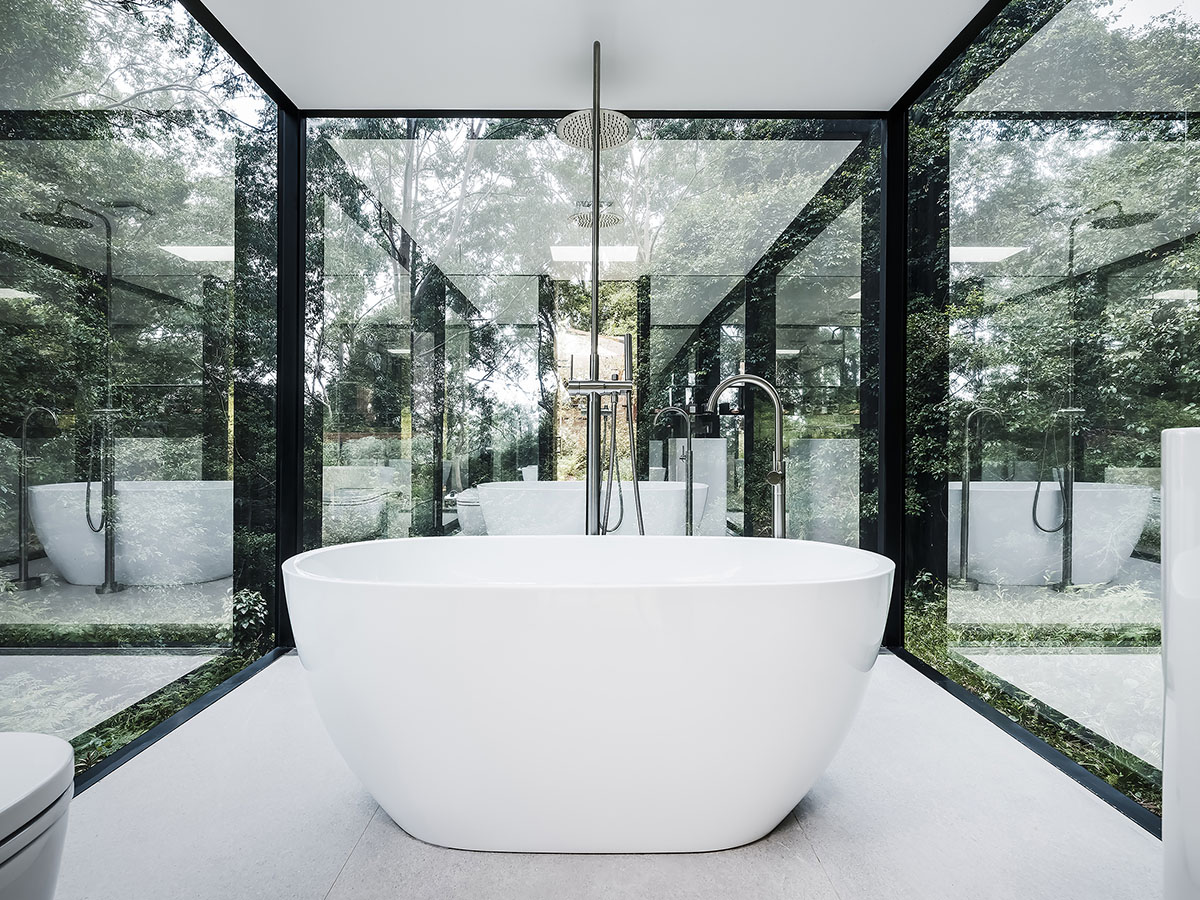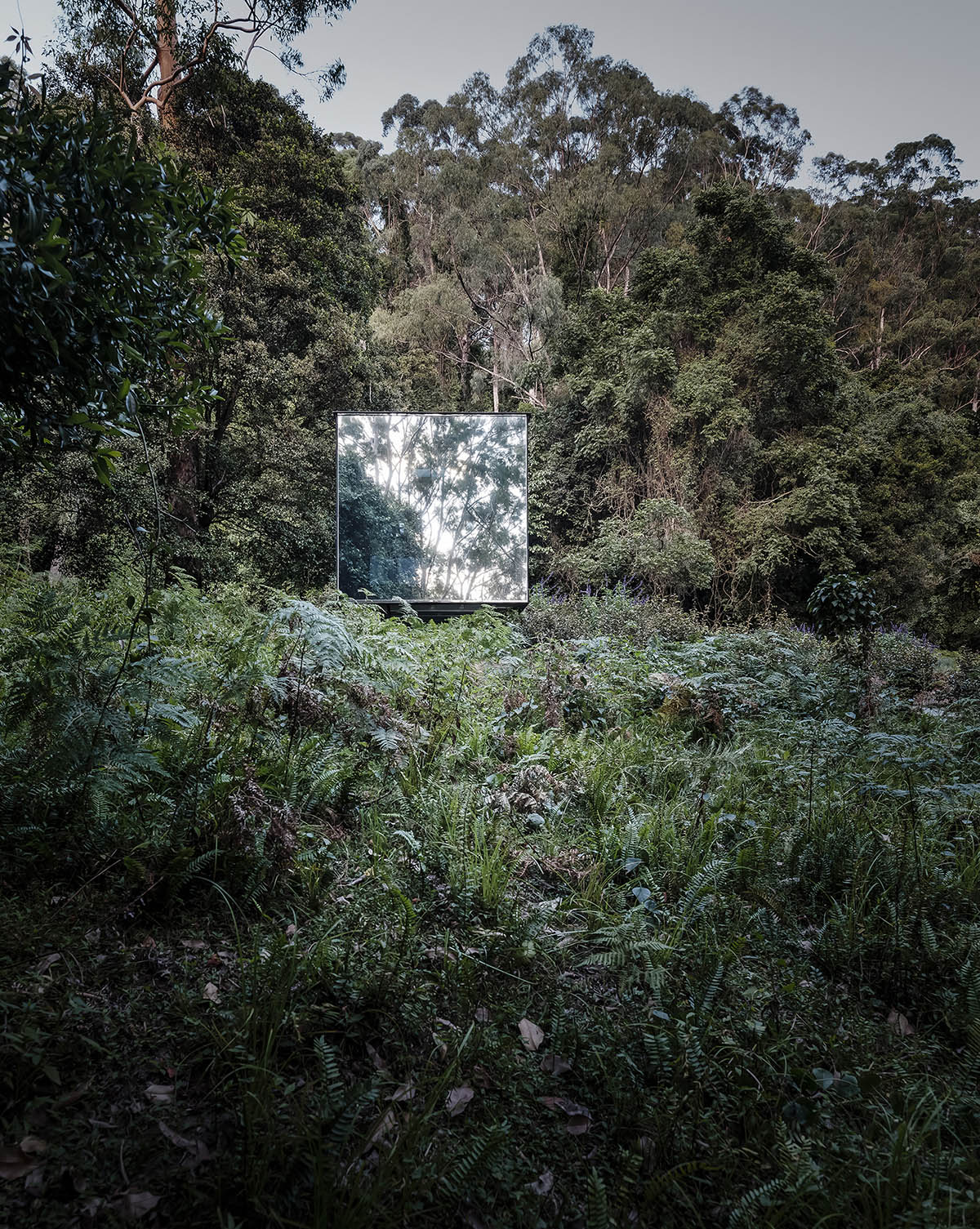 All images © Robert Walsh