Exhibition Of Brazilian Architecture "Modernity As Tradition" Held At Le Corbusier Centre, Chandigarh
An exhibition of Brazilian architecture titled, "Modernity as Tradition" is being held in the Le Corbusier Centre at Chandigarh from 26th November till 3rd December 2019. The exhibition has been organised by the Embassy of Brazil, New Delhi in collaboration with Chandigarh Lalit Kala Academy and Le Corbusier Centre. "Modernity as Tradition" is curated by André Corrêa do Lago, Ambassador of Brazil in India and coordinated by Rajinder Kumar, Director, School of Architecture, Noida International University.
The exhibition was inaugurated on 26th November 2019 in the presence of André Corrêa do Lago and many other eminent architects and artists of the region. In his presentation, Lago spoke about the similarities between Chandigarh and Brasilia and explained how both were created because of the availability of land and political will.
"If Chandigarh's existence is owed to the alliance of an energetic leader figure (Jawaharlal Nehru) with an extraordinary team of architects (headed by Le Corbusier), Brasilia's foundation equally relied on the seemingly undeviating will of a single visionary (Juscelino Kubitschek) and his firm instinct for the seductive power of architectural imagery," Martino Stierli has once very rightly described the tale of two capital cities.
Brazil is one of the countries that absorbed the precepts of modern architecture in the most interesting ways and this helped strengthen the national identity. Unlike other countries, which, over the centuries, developed a typical national architecture - recognizable in the caricatural form to other people, Brazilian architecture is not a legacy of the past but is modern.
The exhibition 'Modernity as Tradition' aims to present the complexity and richness of the way Brazilian architecture developed in the 20th and early 21st centuries. During this period, Brazil has acquired a relevant role for both the coherence and diversity with which the country has pursued modernism as a tradition.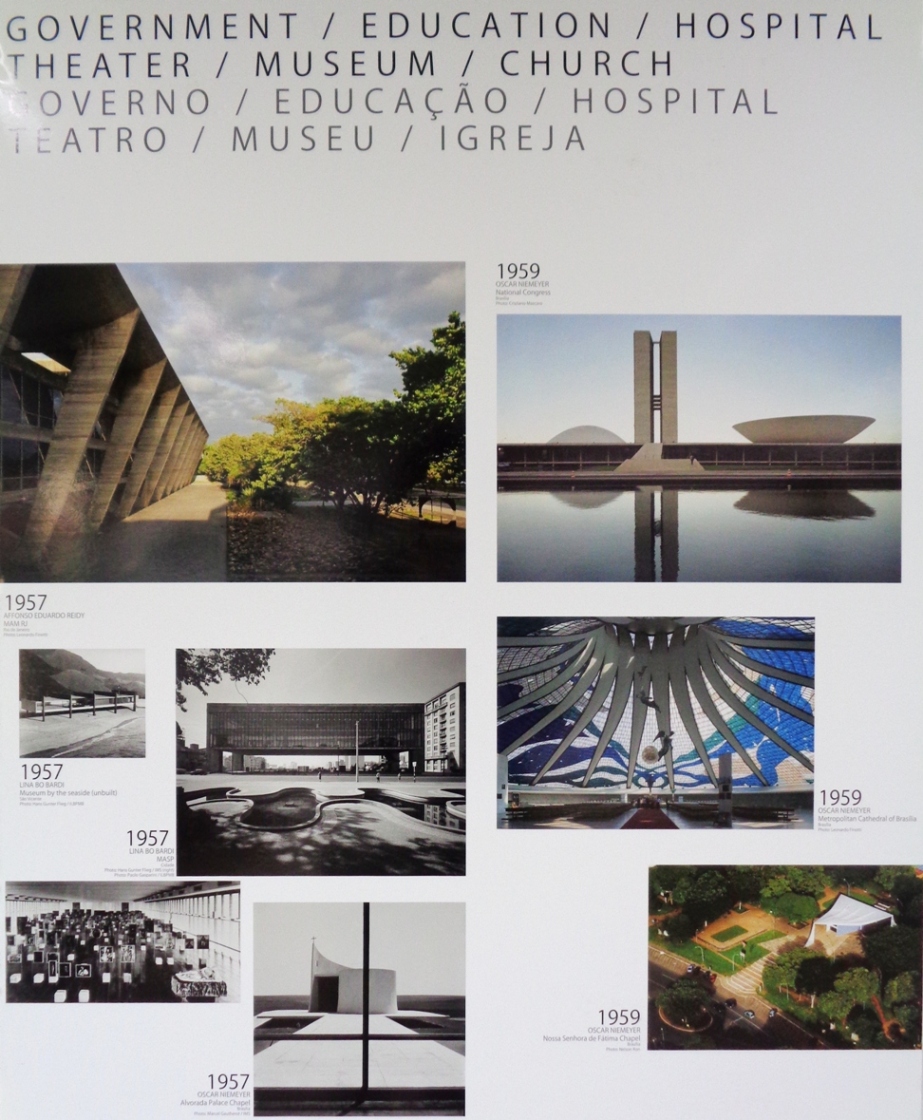 The exhibition aims to show the chronological evolution of Brazilian architecture and is organized into 'building ' types: collective housing, individual residences, governmental buildings, schools, urbanism, landscaping, pavilions and cultural centres.
Most of the panels presented here reproduce part of the exhibition "Brazil 1914-2014: Modernity as Tradition", held at the Brazilian Pavilion during the 2014 Venice Architecture Biennale. The current show also reflects the last years of the Brazilian architecture, with important recent buildings.
In addition to projects of significance to the evolution of Brazilian architecture, such as the pre-Colombian (Indian shacks), vernacular constructions and baroque designs, the show highlights works that display a strong international influence, such as Capanema Palace, Pampulha and Brasília.
The exhibition "Modernity as Tradition" shows how Brazilian architecture became so relevant thanks to a steady stream of important personalities, many of whom worked in close contact: Lucio Costa, Oscar Niemeyer, Roberto Burle Marx, Affonso Reidy, Lina Bo Bardi, Lelé (João Filgueiras Lima) and Paulo Mendes da Rocha.
By developing a particular way of approaching modernity in architecture, Brazil played a central role in the 20th-century architecture, sometimes exerting a strong worldwide influence. However, for not belonging to the club of wealthy nations with a long tradition in the history of architecture, Brazilian modern architecture faced severe resistances: "How come a developing country could deserve such great recognition for its buildings?"
By 2050, almost 70 per cent of the world's population is expected to live in urban areas (Brazil is already 85 per cent urban). And humanity will only succeed in meeting the great global challenges of our time – economic, social and environmental – if it can change its current unsustainable patterns of production and consumption, including construction and urban planning.
Architecture is, therefore, more relevant today than ever for its centrality in the search for solutions to urban problems, especially for the integration of millions of people in modern life. This exhibition shows that Brazilian architecture and urbanism are ready to face the new challenges ahead.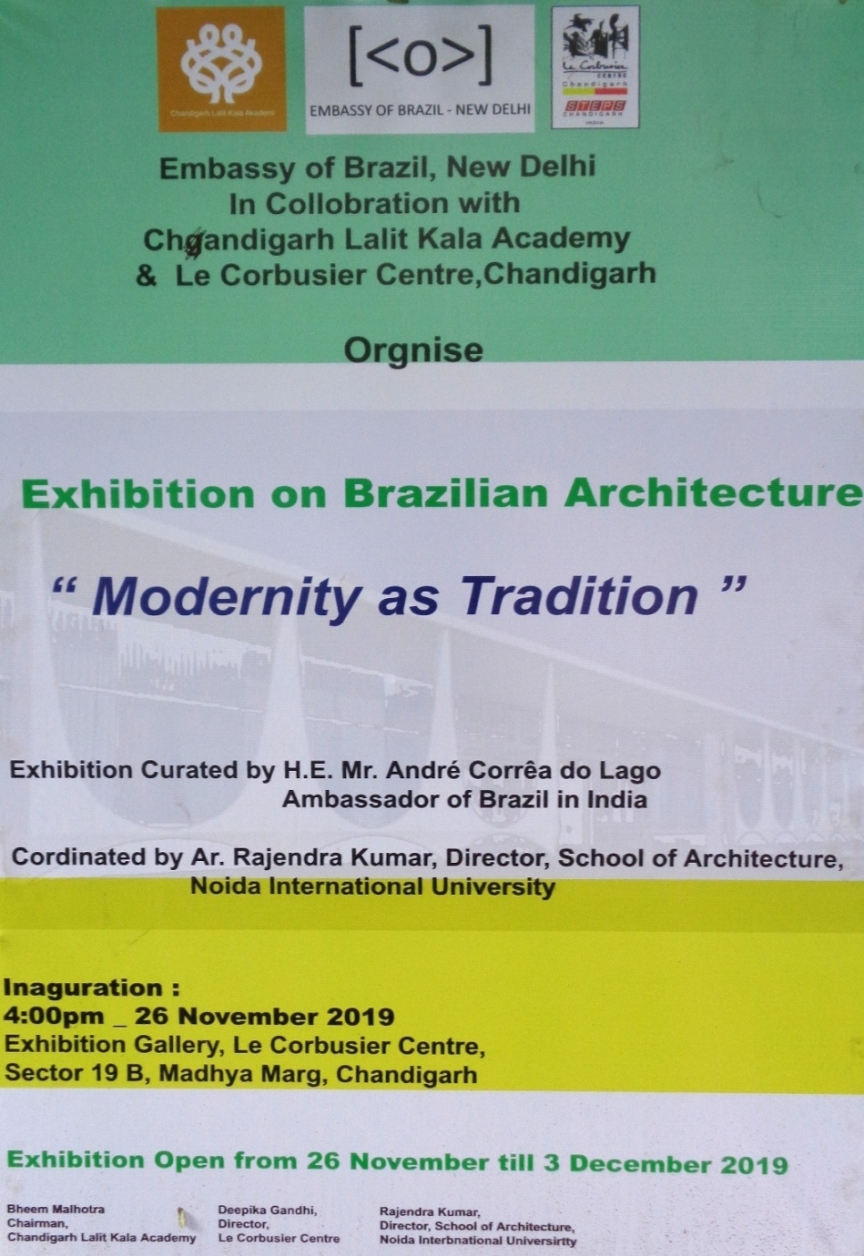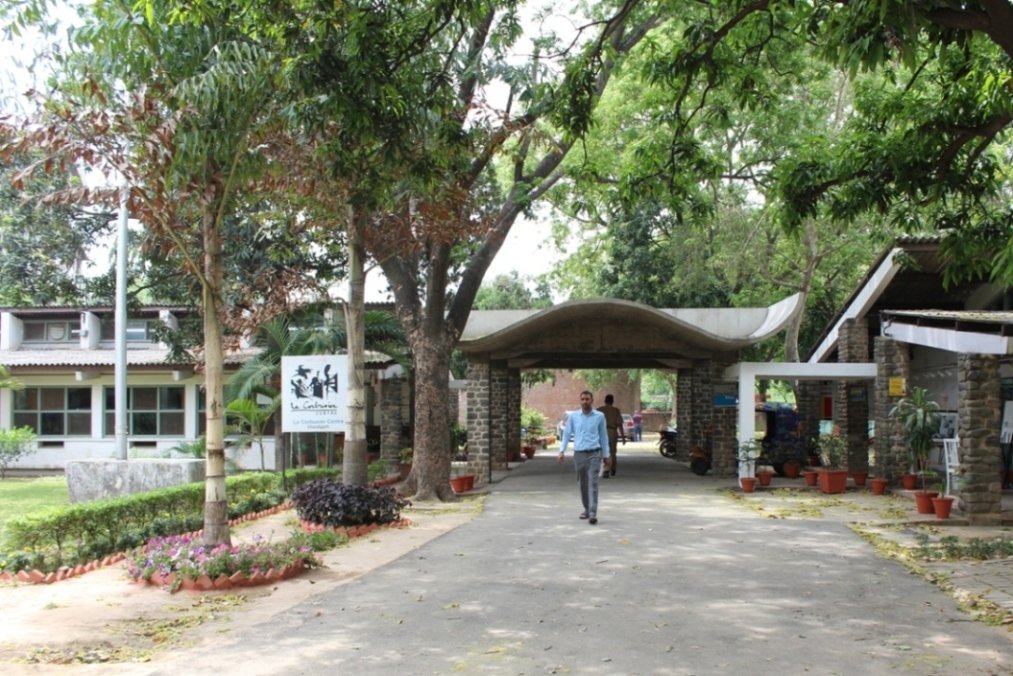 Le Corbusier Centre, Chandigarh.
All images courtesy of Sarbjit Bahga.
> via inputs from André Corrêa do Lago and Le Corbusier Centre.