The White Room created a real garden room with fluid surfaces in Mumbai
Mumbai-based architecture firm The White Room has designed a fluid interior space that is filled with a plenty of vegetation and trees. Named Garden Room, it is the real room that intakes nature in, with bulbous-shaped windows and mini gardens featuring stones, cave-like surfaces and stone age doors.
Situated in the quaint suburb of Pali Hill, Mumbai, the room was designed for a flamboyant couple and they wanted to see a harmony mixed with the nature inside. Curved walls and surfaces are leading the users in different directions and every time the owners can feel like they are passing within the garden.
Featuring a single bedroom within this greenesh atmosphere, the organically designed spaces seamlessly flow into each other, thinning the boundaries and bringing nature closer to the living.
The spaces take on a sculptural form with some wrapped in turquoise mosaic, some in mediterranean whites, while others in slate and green.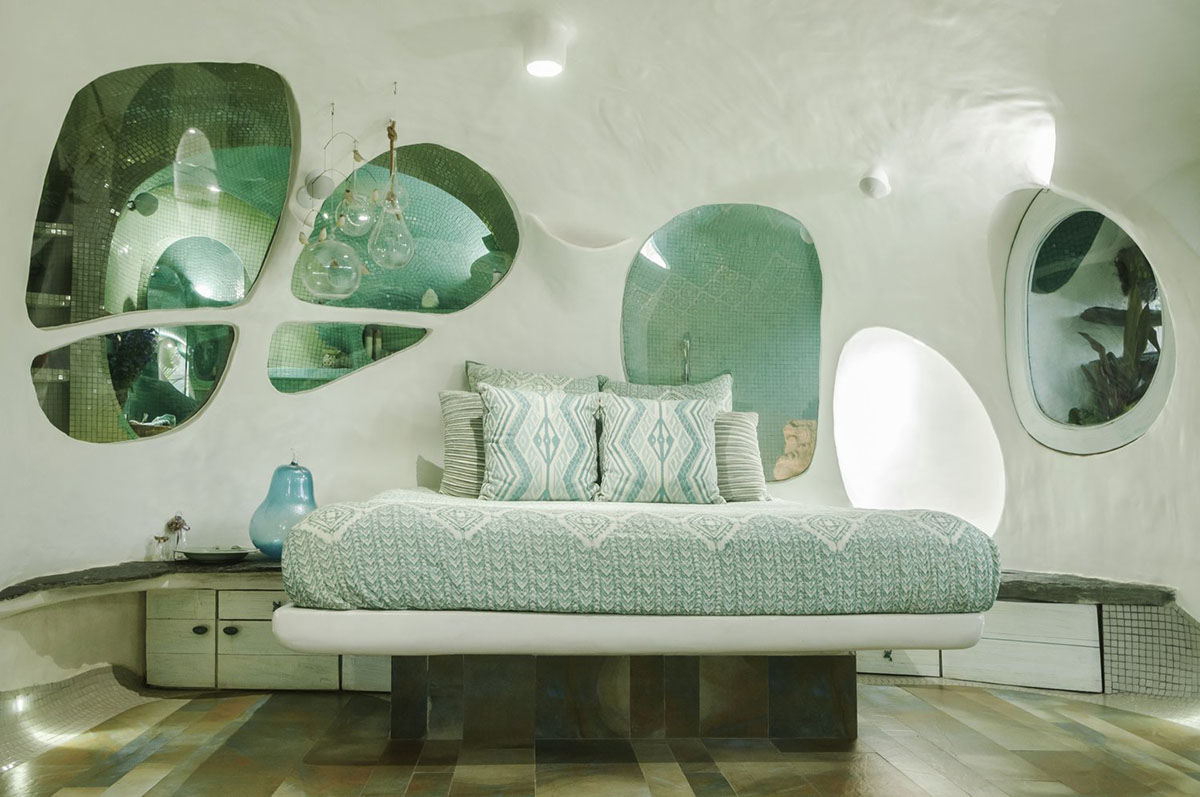 Amorph-shaped reflective windows and cave-like surfaces make the users like they are living a stone age. The quality of materials, a special green color-palette and simplicity provide a distinguished harmony for a simple room.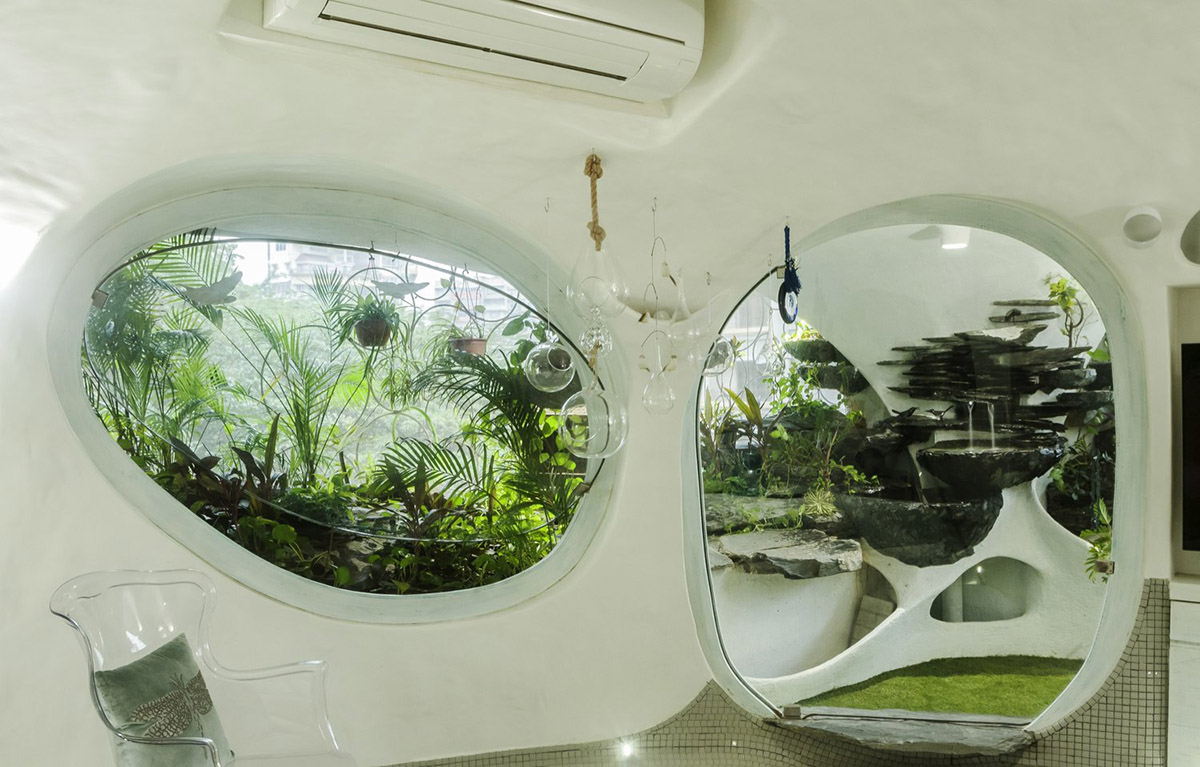 The White room studio, led by Principal Architects Nitin Barchha and Disney Davis, is built on the basic principles of exploring the bare beauty of materials. The focus has always been on exploring innovative ways of approaching fundamental problems of space, proportion, light and materials, said the architects.
All images courtesy of The White Room
> via The White Room