Italian lake district and its contemporary allure
On the famous Lago di Como - Como lake - there is a contemporary villa that is much far from the traditional "Art Nouveau" buildings of the area. It's interesting to investigate how the architect Annalisa Mauri has designed this white contemporary villa in perfect balance with the surroundings.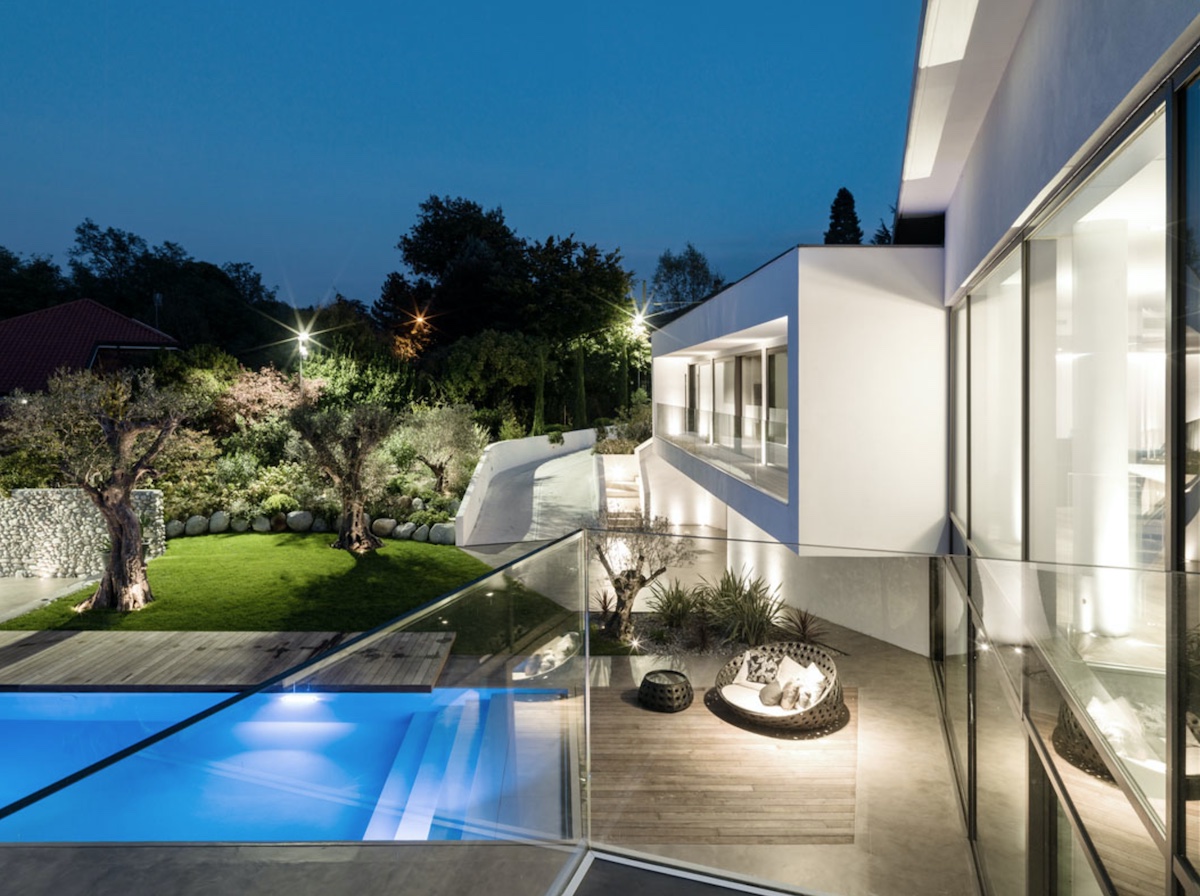 It is the interpenetration of the volumes that characterizes the Alserio project, a private building of 750 square meters on 3 levels. The articulation of the compositional elements is suggested by three main directions, recovered from the morphology of the site and from the perspective development: the lake on one side, the mountains on the other.
The plan unwinds on three main lines, like a Y whose main segment is dedicated to the living area: here, the large double-height living area hosts a large fireplace, whose long chimney is a vertical counterpoint - it is 7 meters high. The third interpenetration is dedicated to water: an indoor pool faces an external one, respecting the same alignment as if it were a single tank.
An ideal connection that builds a game of correspondences between inside and outside.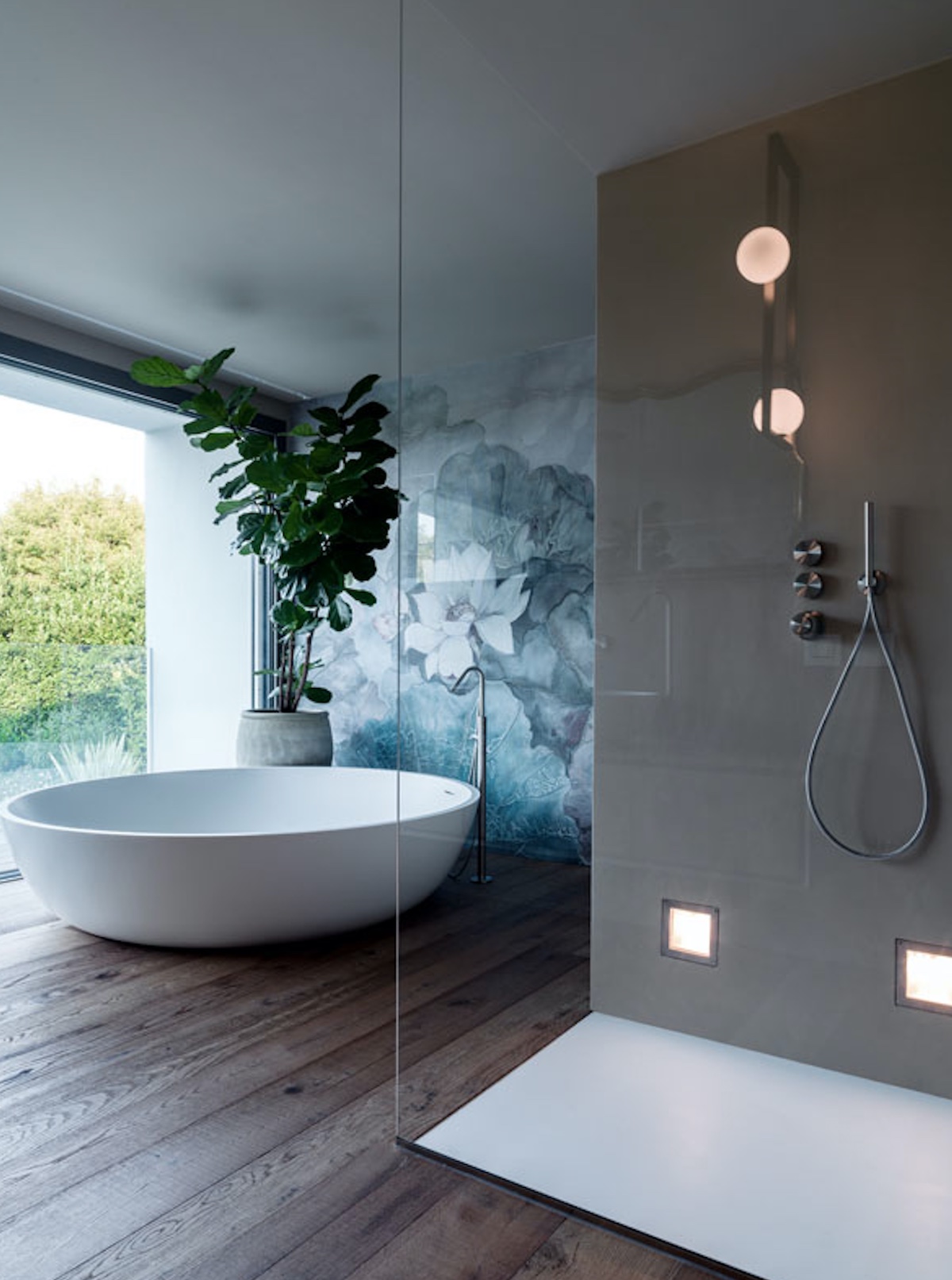 The sleeping area, at the explicit request of the client, has smaller surfaces: cozy rooms designed to experience intimacy and relaxation.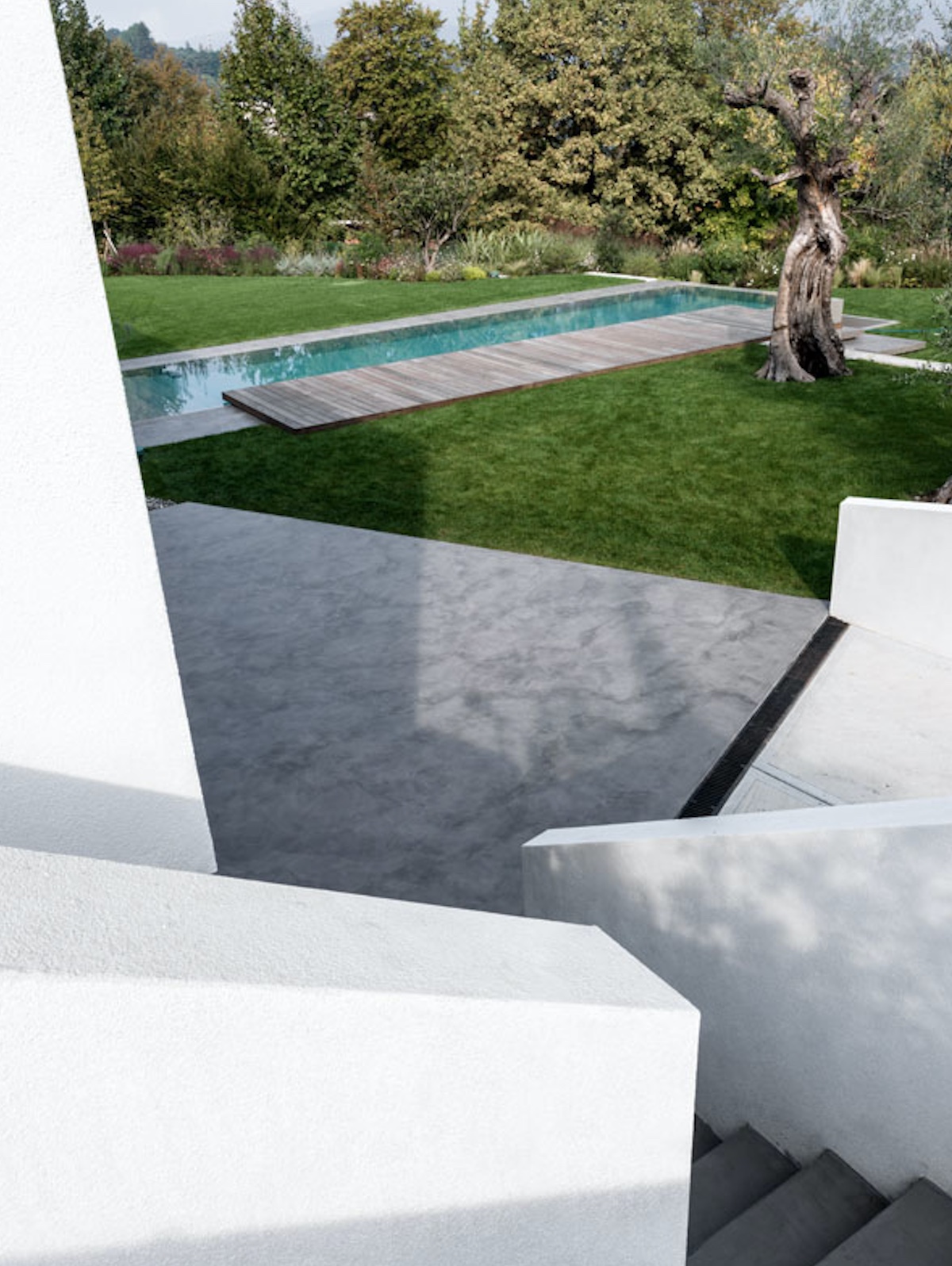 All images courtesy of Annalisa Mauri Architetto