Anderman Architects creates laced concrete façade for Round Edge House in Israel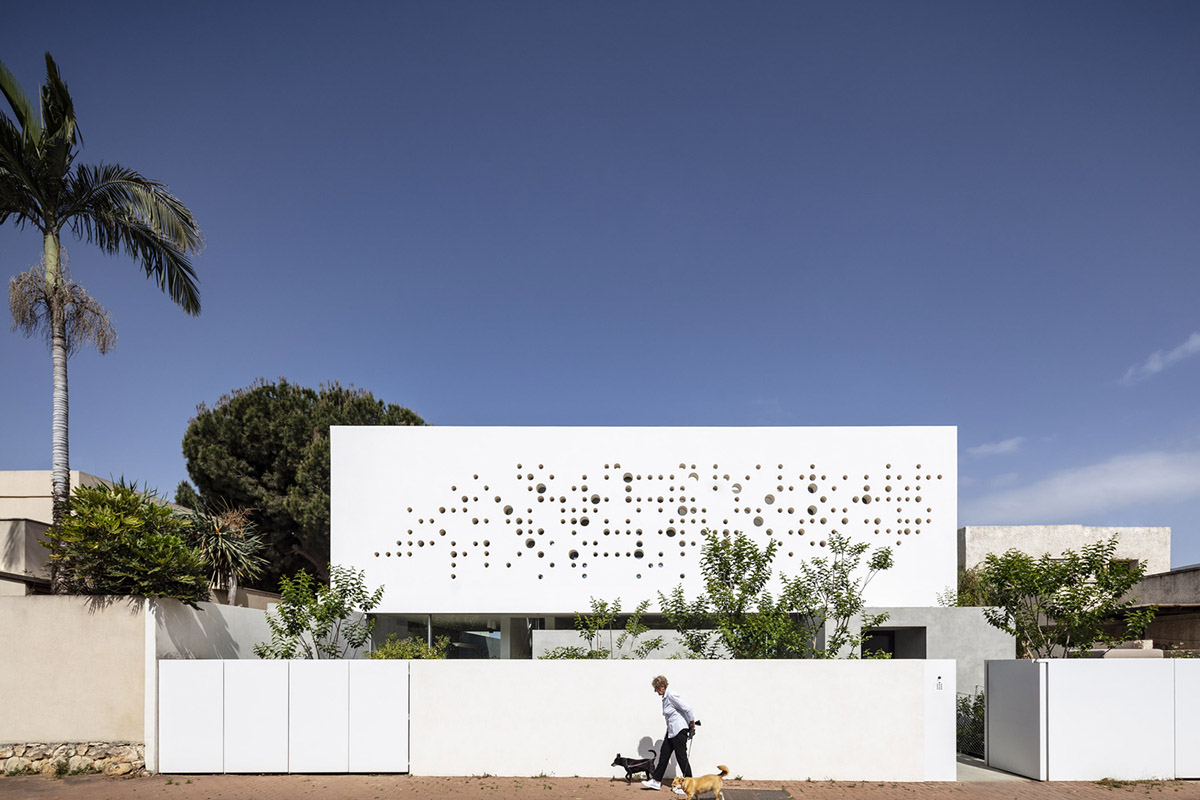 Israeli architecture firm Anderman Architects has completed a family house with laced concrete façade that is punctured with circular openings to filter light in daytime and night.
Named Round Edge House, the house takes its name from its location where it is situated on the edge of the existing neighborhood in Ramat Hasharon, Israel.
Although it seems as a simple, all-white-colored volume, the two-storey house (with basement) creates surprising, light-filled and partially green areas with its mesmerizing back garden.
"This base is the generator of the project. Its leading line," said the firm. The project is extremely open to one direction, allowing the landscape to dissolve into the house. At the same it is also relatively close to the other side. The city that lives behind.
This border line holds the projects "power wall". The architects designed a laced concrete façade that filters the city apposed the open view. In fact, the punctured wall works as a double function curtain. It evokes some of the neighborhood's essence into the house and diffuses the landscape back into the street behind.
The concrete cylinders that were drilled out of the surface are scattered along the garden, used as floor paving. The perforated wall transfers natural light into the house during daytime and by night transfers artificial light outside, illuminating the street with its special glow.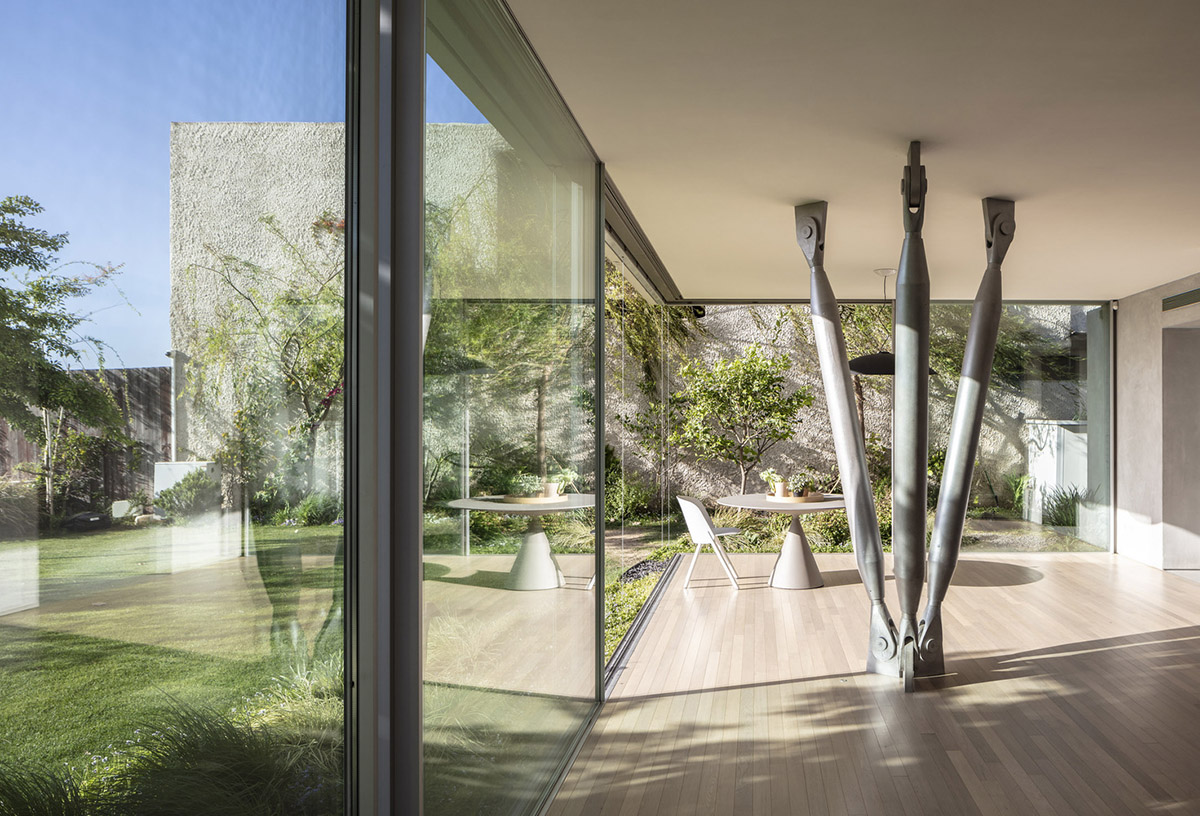 Basement floor plan
Ground floor plan
First floor plan
Section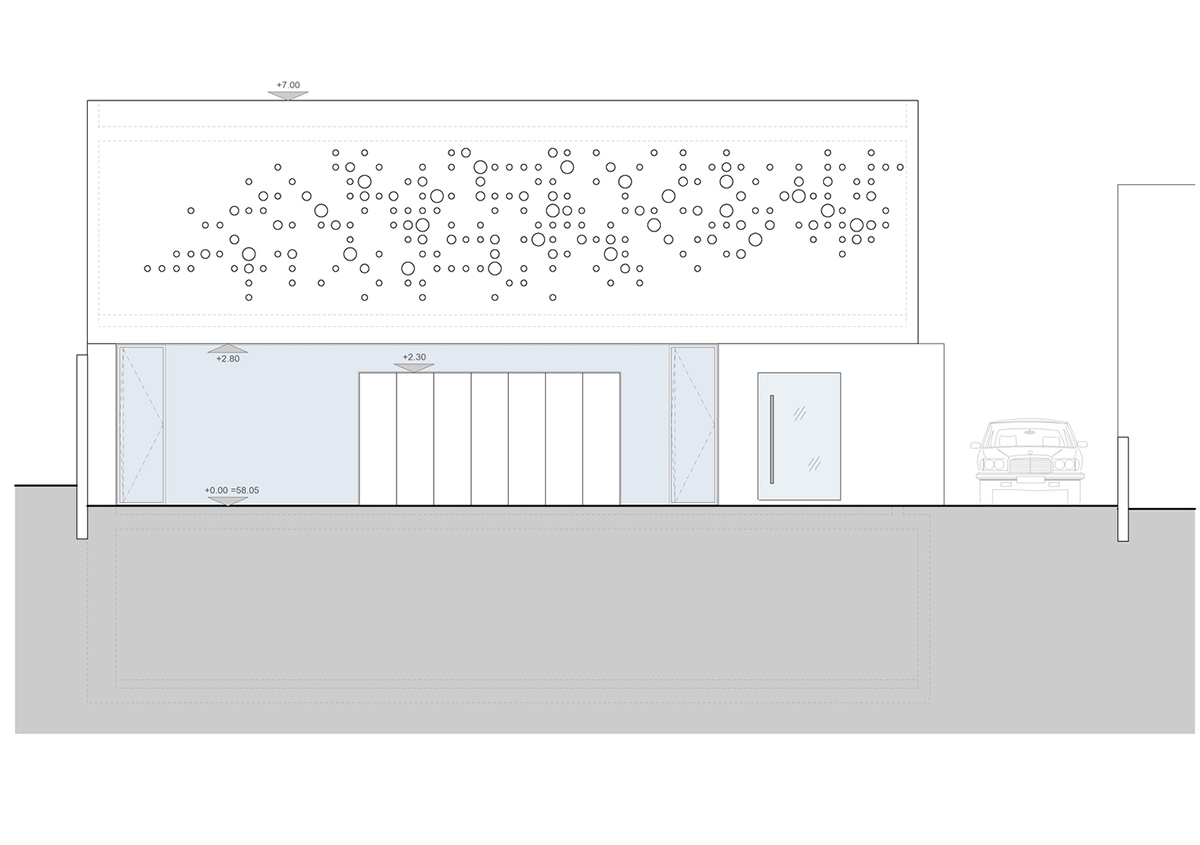 Elevation
Project facts
Architect: Anderman Architects
Project name: Round Edge House
Location: Ramat Hasharon, Israel
Size: 300.0 m2
Completed: 2018
All images © Amit Geron
> via Anderman Architects