Kengo Kuma selected to design the new expansion of the Gulbenkian Garden in Lisbon
Japanese architect Kengo Kuma has been selected to design the new expansion of the Gulbenkian's Garden in Lisbon, Portugal. According to Publico, Kuma's choice was reported two weeks ago by the weekly Expresso and the choice of Kengo Kuma would be presented publicly on July 19 - since the decision came "unanimously". Kengo Kuma and Associates has not made an official announcement yet.
The Gulbenkian Foundation's garden is situated in Lisbon, and reportedly, the acclaimed architect will design the new expansion as well as the new entrance to the former Center for Modern Art (CAM), now called the Modern Collection of the Gulbenkian Museum.
According to the chairman of the board of directors of Gulbenkian, Isabel Mota, the enlarged garden will take place between Praça de Espanha and Largo de São Sebastião da Pedreira - for which the Lisbon City Council has renovation projects - Kuma's design "form a large urban development refurbished to offer the city".
In addition to the garden, Kuma's winning proposal comprises the accessibility project for the Moderna Collection building, with two new entrances to the buildings with connecting paths between the headquarters and the museum, and the enlargement of its exhibition area to 700 square meters.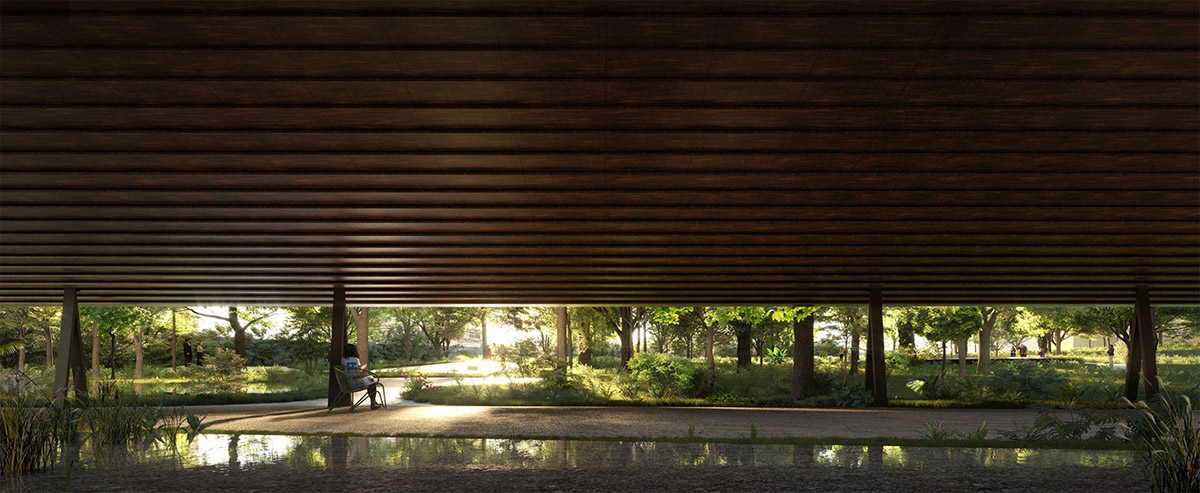 Kuma's project will envisage the construction of two 1600 square-meter white-glazed ceramic and wood panels next to the southern facade of the building that now houses the Modern Collection.
Gulbenkian estimates that the new project is expected to cost around €10 million, could be completed by 2021. However, the authorization of the respective services of the Lisbon City Council is still required.
The closed competition was organized by Gulbenkian, Kuma saw off other proposals submitted by other architects and top international offices, including Inês Lobo, Patrícia Barbas, Pedro Domingos, Aires Mateus, Menos É Mais (Francisco Vieira de Campos + Cristina Guedes) and SAMI ( Inês Vieira da Silva + Miguel Vieira), along with John Pawson, Tatiana Bilbao, Carla Juaçaba, Junya Ishigani and Christ & Gantenbeim.
All images © Luxigon, courtesy of Kengo Kuma and Associates
> via Publico