Atelier Tree's new jewelery store in Beijing features golden cloud floating on acrylic boxes
A golden cloud, made of thousands of steel lattice, is floating on countless white boxes, displaying a number of brands' jewelries and special collections of a shocking brand vision of POPPEE in Beijing, China.
Designed by Atelier Tree, the studio takes inspiration from an amazing natural phenomenon - crepuscular rays - called Tyndall effect, which enlightens the logical growth of exhibit racks and becomes the original type of interior illumination design as well.

Architect saves the ground space for landscape, with exhibiting boxes hanging in the air, which makes the whole indoor structure floating. Particularly designed acrylic boxes, accommodating numerous brands' jewelries, are located at different heights within visitors' sight and deliver load up through gold stainless steel pipes with a diameter of 13mm.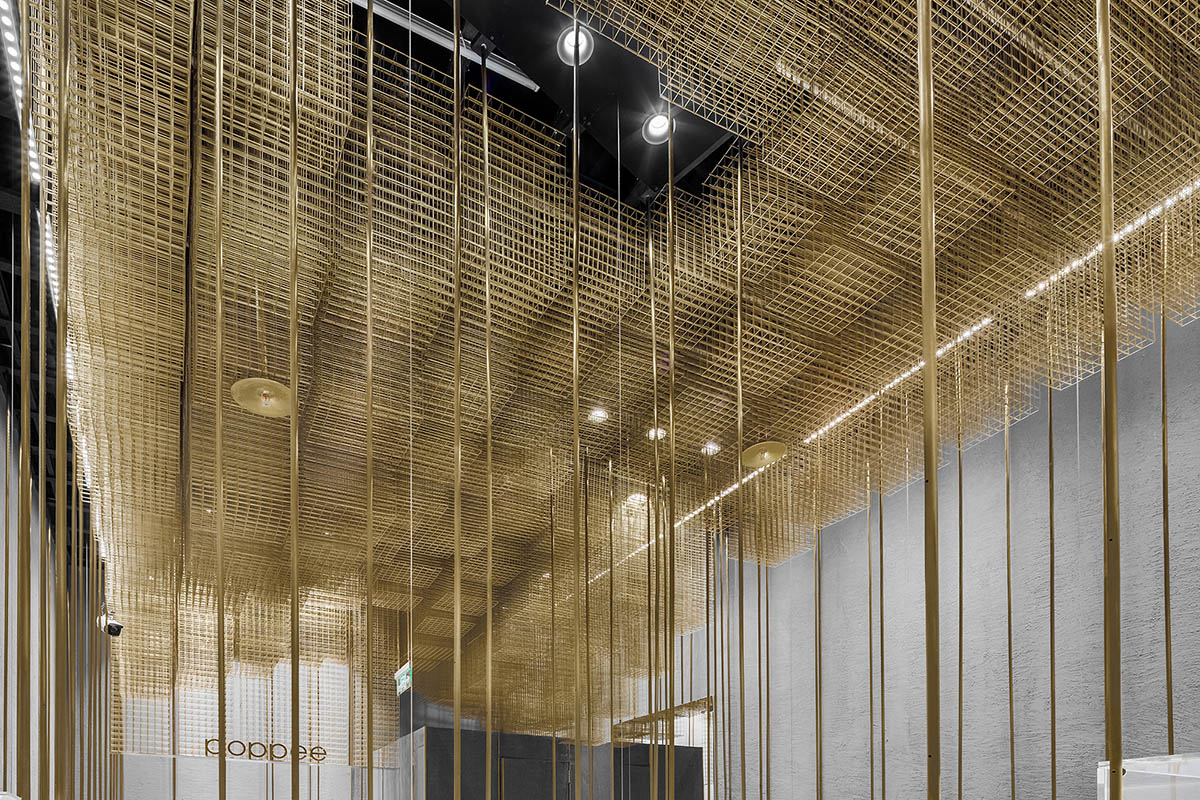 The ceiling shapes a unique geometric cloud through a metal frame formed with a diameter of 2.5mm. This metal frame makes the golden cloud full with air and penetrated by lights, hence interesting tension is produced by the paradox between heavy gold and light cloud. Stress condition is clearly presented by pull rods which connect floating cloud with the exhibiting boxes below.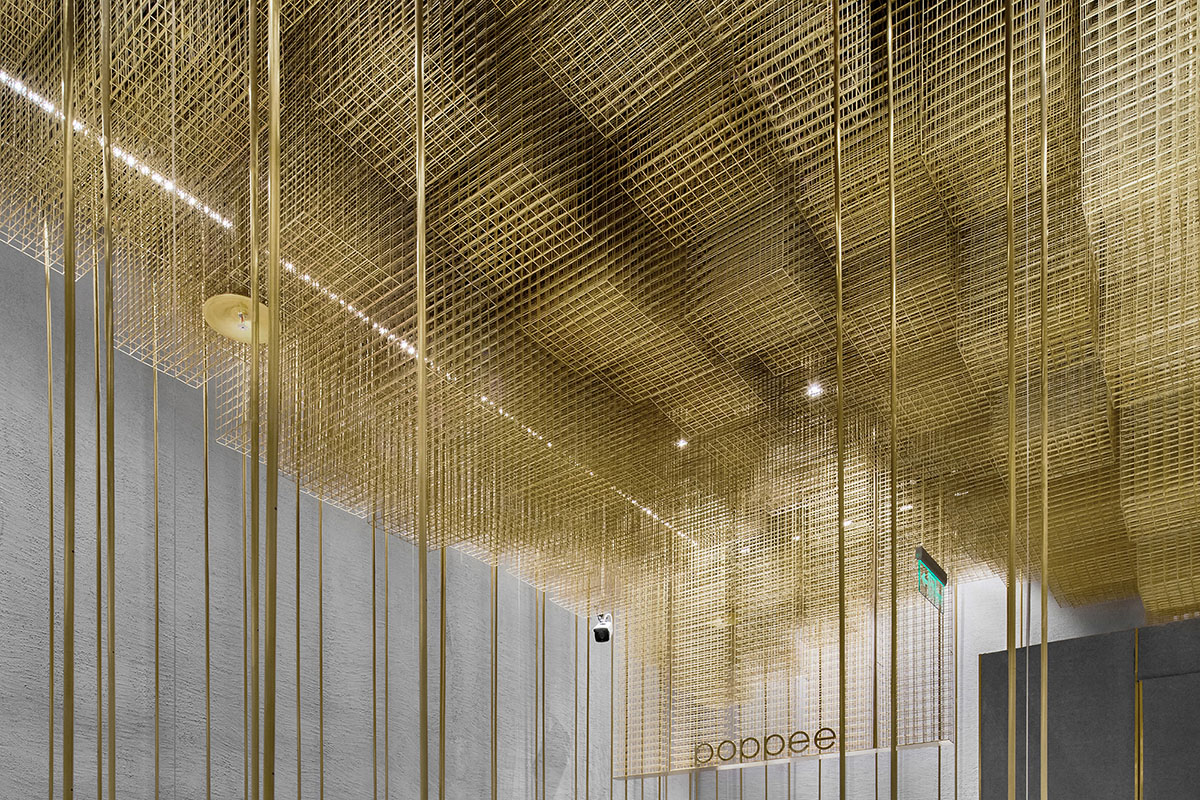 The linear golden metal pull rods, together with the transparent boxes, guide the movement of visitors and construct a space with a blurry boundary.
The rival tension between upward and downward is permanently fixed in POPPEE. This small indoor project offers a stunning shopping experience with different scenes in every step.
With an inspiration starting from human visual experience, the project constructs a subtle connection between natural objects and artificial environment.
Combinationally using materials including metal grid, gold plated metal tube and acrylic, deliberately fitting the spatial layout to the dimension of human figures and tactfully arranging the lighting, an breathtaking and charming environment is created in this small space, which perfectly satisfies POPPEE's commercial function of displaying and marketing.
Creative application of different properties of materials expresses the structural force of spatial installation poetically and produces different transparency on every layer, which can provide extraordinary ambient experience to the visitors entering the space.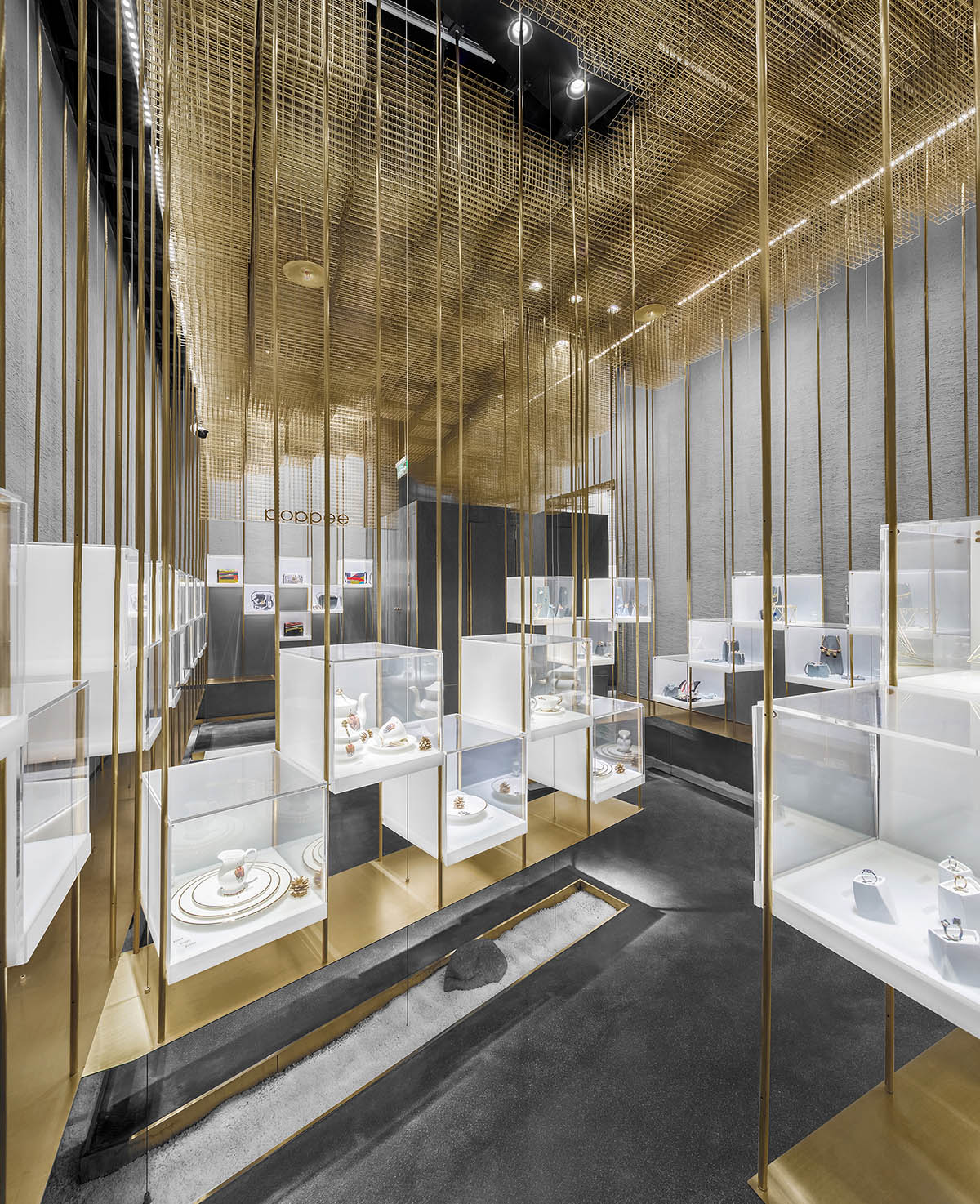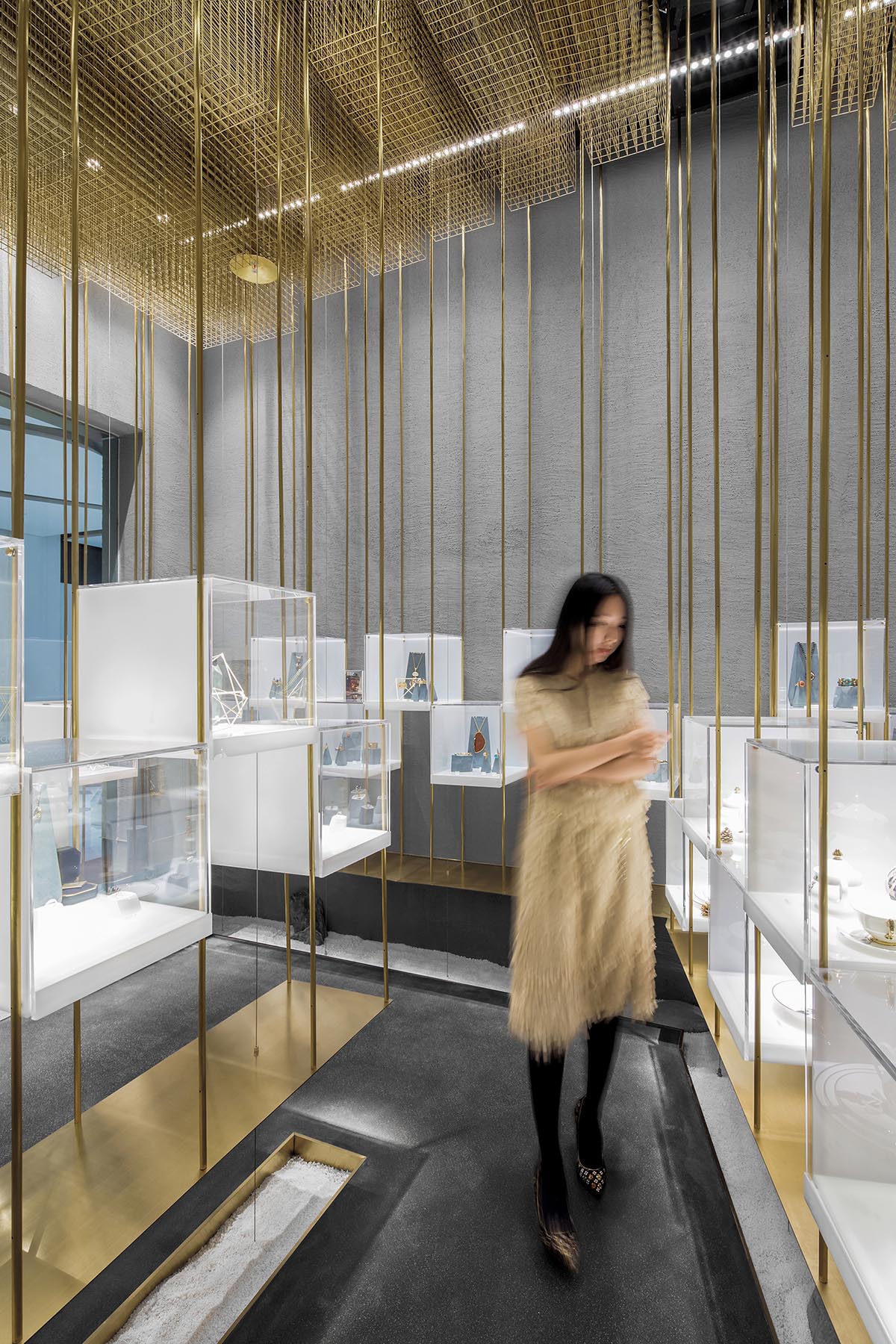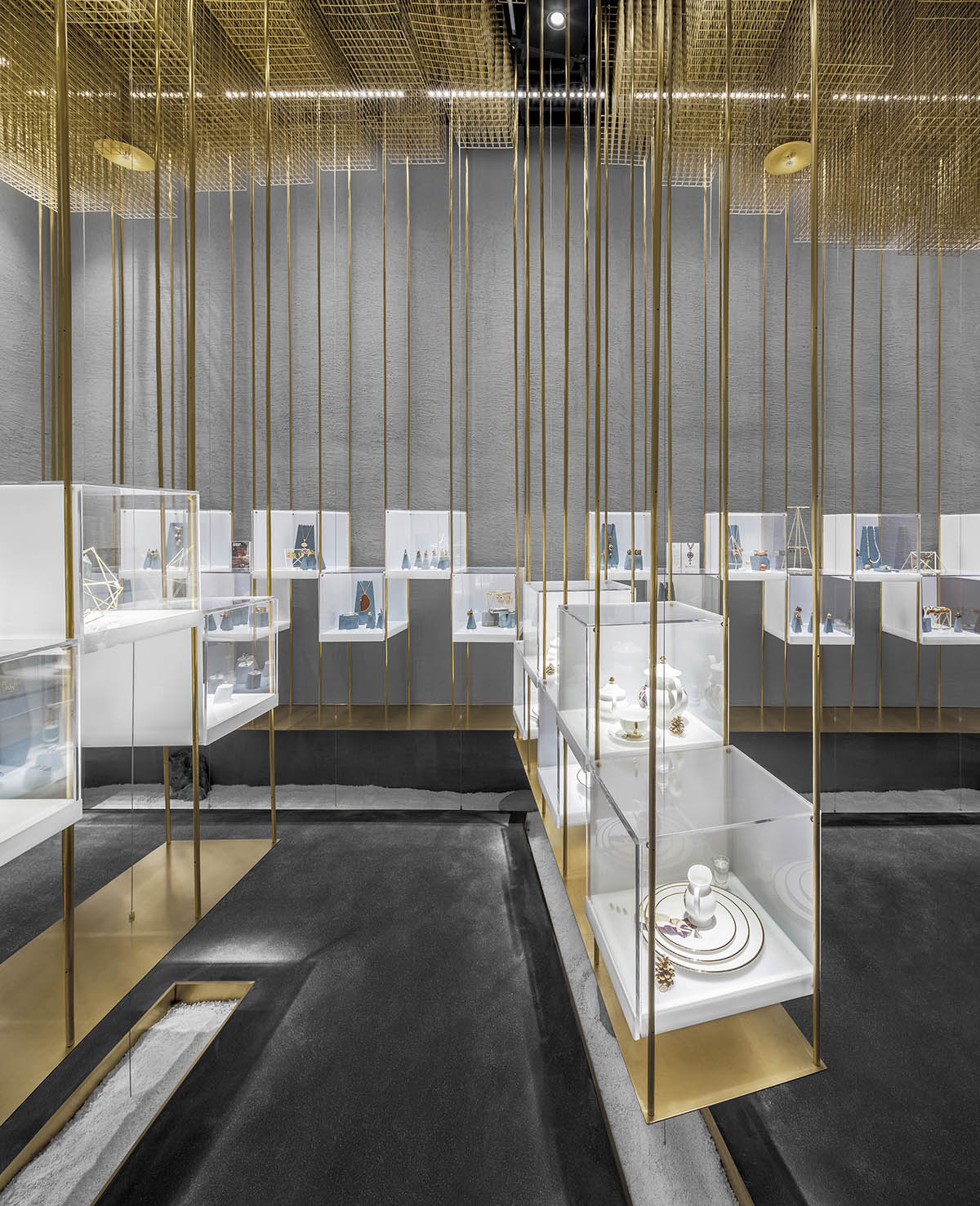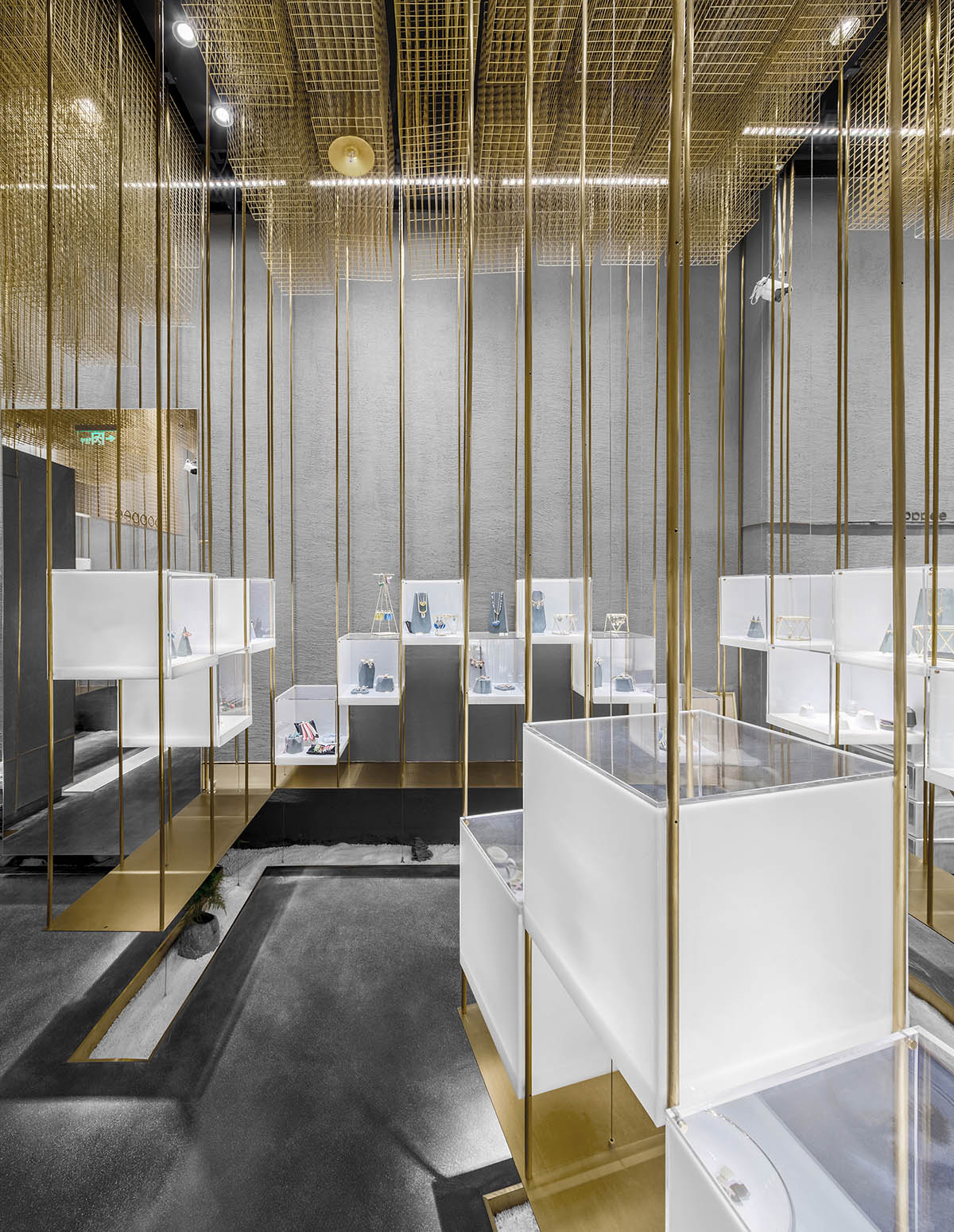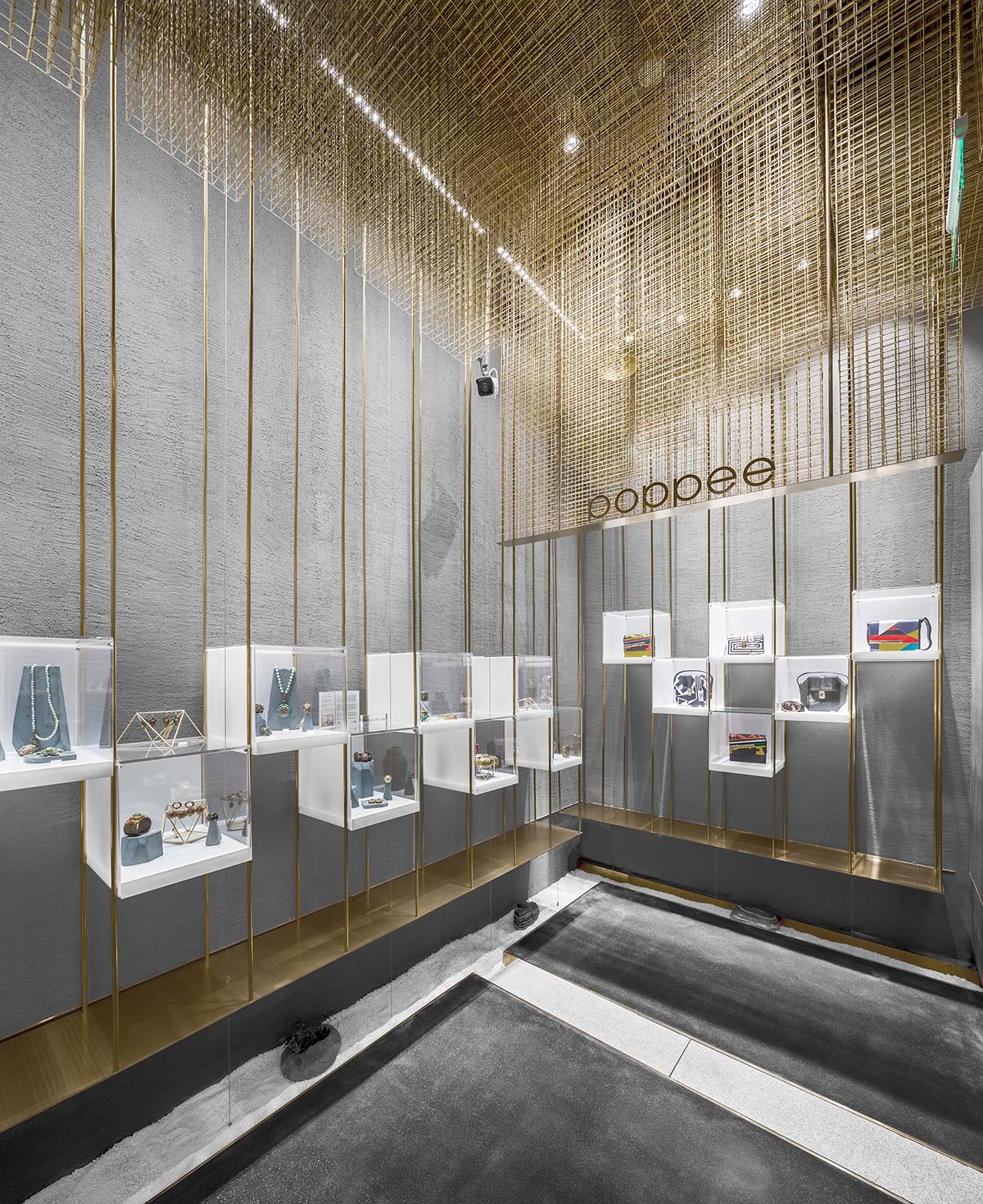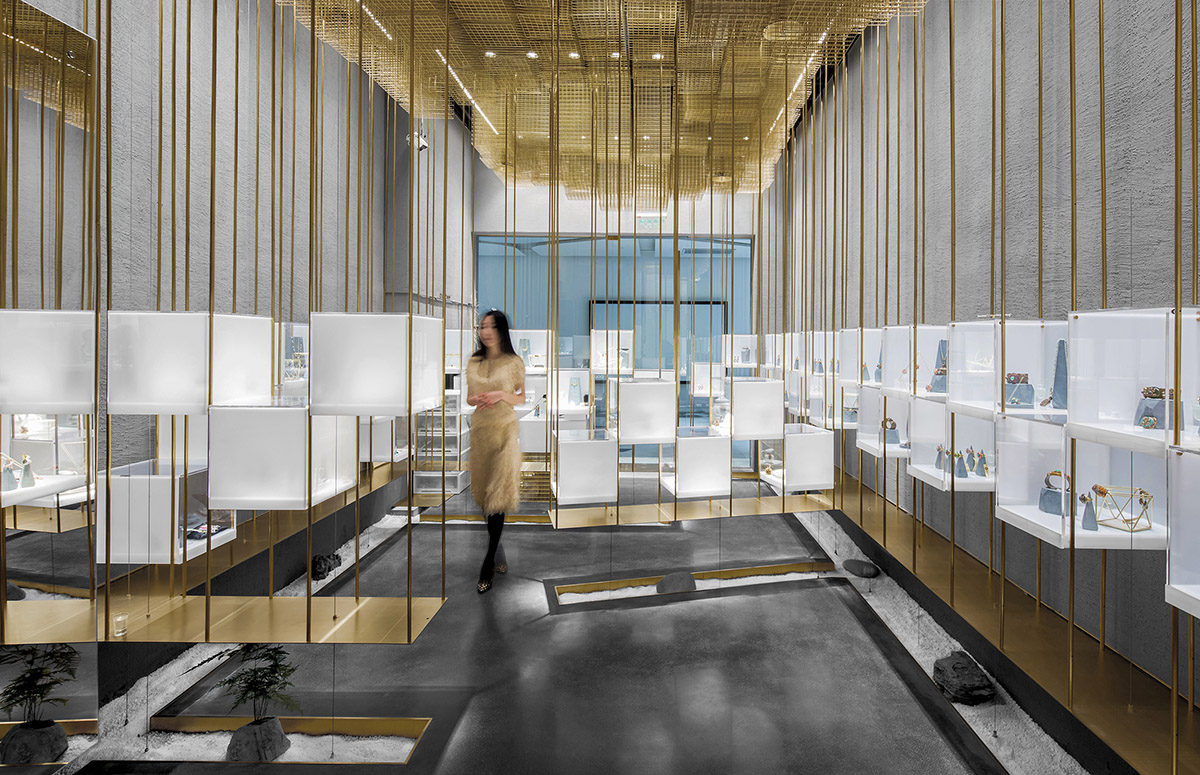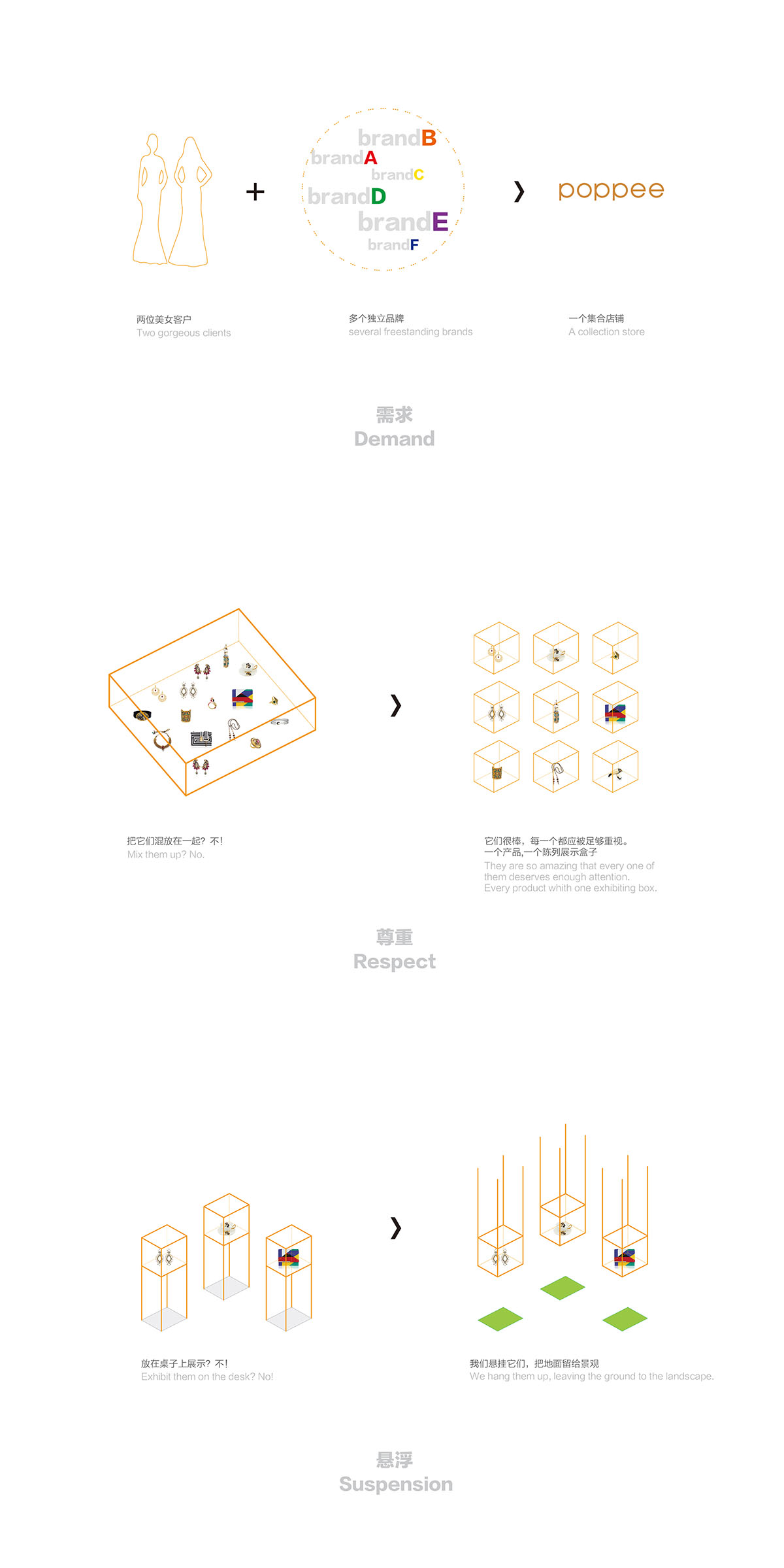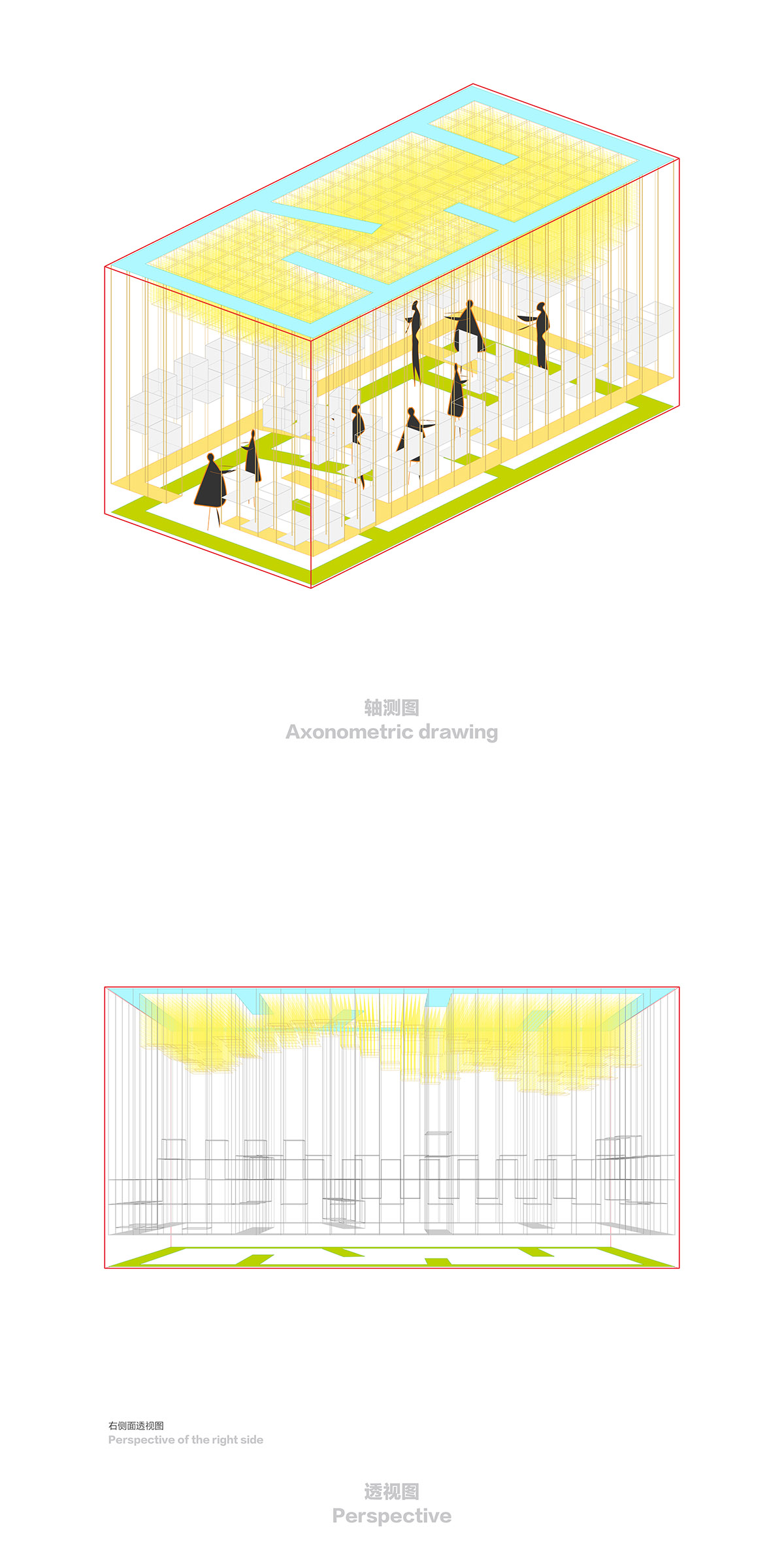 Project facts
Design Studio: Atelier Tree
Chief Architect: Casen Chiong
Architects: Casen Chiong, Pengfei Zhu, Xintong Shi
Lighting Design: Honglei Wang
Project name: POPPEE The Designers' Brands Collection Store
Type: Interior Design
Building area: 32 m2
Client: Beijing BoDi Trade Co.,Ltd
Project location: Ground Floor of Topwin Center ,No.1 South Sanlitun Road, Beijing, China
Design date: March-April of 2016
Completion date: June 2016
All images © Shenme Li
> via Atelier Tree