Paul Cocksedge designs 33-metre-long twisted canopy to be erected in Oman's Botanic Garden
London industrial designer Paul Cocksedge has proposed a twisted garden canopy to be erected in one of the world's largest botanical gardens in Oman, designed by Grimshaw.
Paul Cocksedge, co-founder of Paul Cocksedge Studio, is now working with global engineering firm Arup to build this 33-metre-long steel canopy in Oman's largest and innovative botanical gardens - the canopy is derived from the sun's path across the sky.
The convoluted canopy will be designed by using planetary data collected from the garden and it has a distorted version of eight figure that is shaped by the sun's changing position across the course of a year.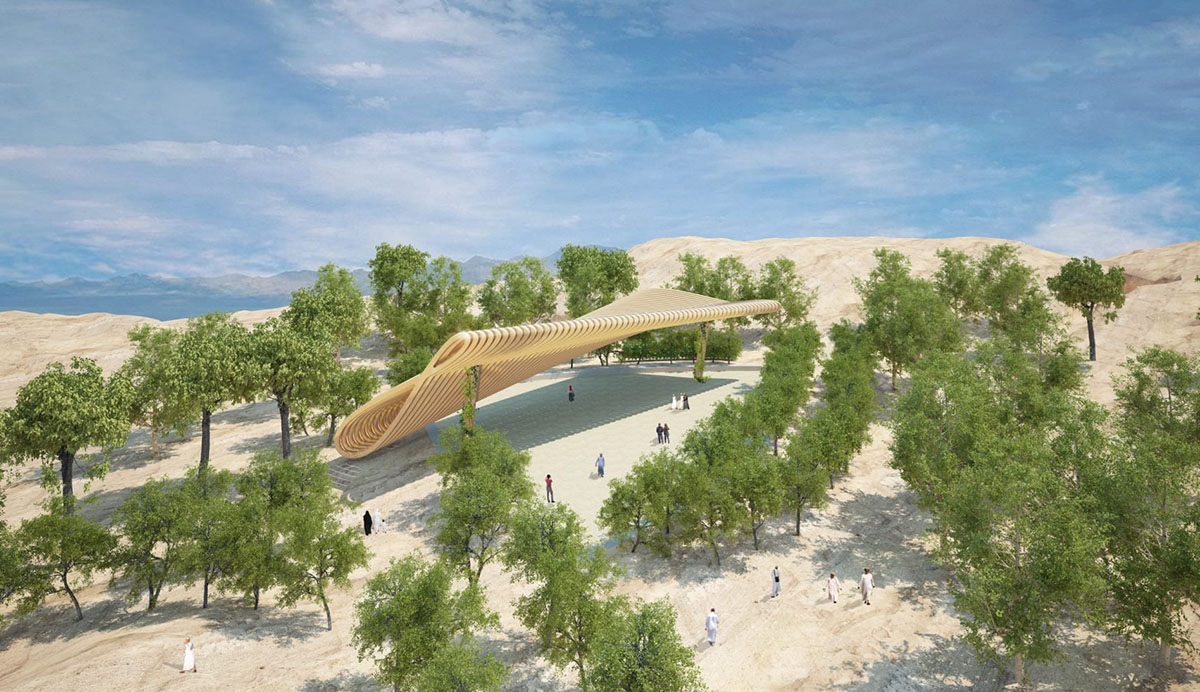 Seemeingly carried over only two steel columns, the curl-formed canopy is designed only to create a shade for visitors and tourists coming the soon-to-open Oman Botanic Garden - a 420 (4,200,000 square meters)-hectre-garden is set to be the largest of its kind in the Arabian Peninsula and one of the largest in the world.
"It made sense to use the sun, and our perception of its 'movements' as the basis for our design. Once we started to study the lines of the earth's rotation around the sun, and explore the science of the planets, we were ooked. There's so much data, and so many shapes and lines that we could never have imagined ourselves," said Cocksedge.
"We based the shade on the sun's shifting position in the sky, which we plotted using an analemma – a diagram that shows the sun as if photographed from the garden at the same time every day for a year," he added.
"Every analemma is unique to its location, meaning the canopy's form is specific to its surroundings," concluded Cocksedge.
If it is built, the canopy will be one of his largest installations to be built outside of London. Paul Cocksedge Studio was founded in 2004 by Paul Cocksedge and Joana Pinho.
All images courtesy of Paul Cocksedge Studio
> via Paul Cocksedge Studio