OMA's first Shanghai project made of a giant cantilevered box echoes unfinished ship hulls
OMA has completed its first project Lujiazui Harbour City Exhibition Centre in Shanghai, made up of a giant cantilevered box -that hovers 8 meters above the ground. Located in the north of Shanghai's Pudong district, the building provides panoramic views of the waterfront and the Shanghai bund, and creating a covered open space underneath.
Built along the Huangpu River, OMA's mega-steel mass features exhibition spaces, the centre houses an auditorium, a foyer, an inclined walkway and a covered plaza, framed by the massing of the building.
A new large open square is created on the waterfront that provides programmatic opportunities for film screenings, lectures, fashion shows, and concerts.
''OMA is happy to complete its first project in Shanghai. We believe the building will act as a lantern of activity at the edge of the Huangpu River. Its activity will be highly visible from the water which connects to the history of the site as shipyard,'' said David Gianotten, Managing-Partner of OMA.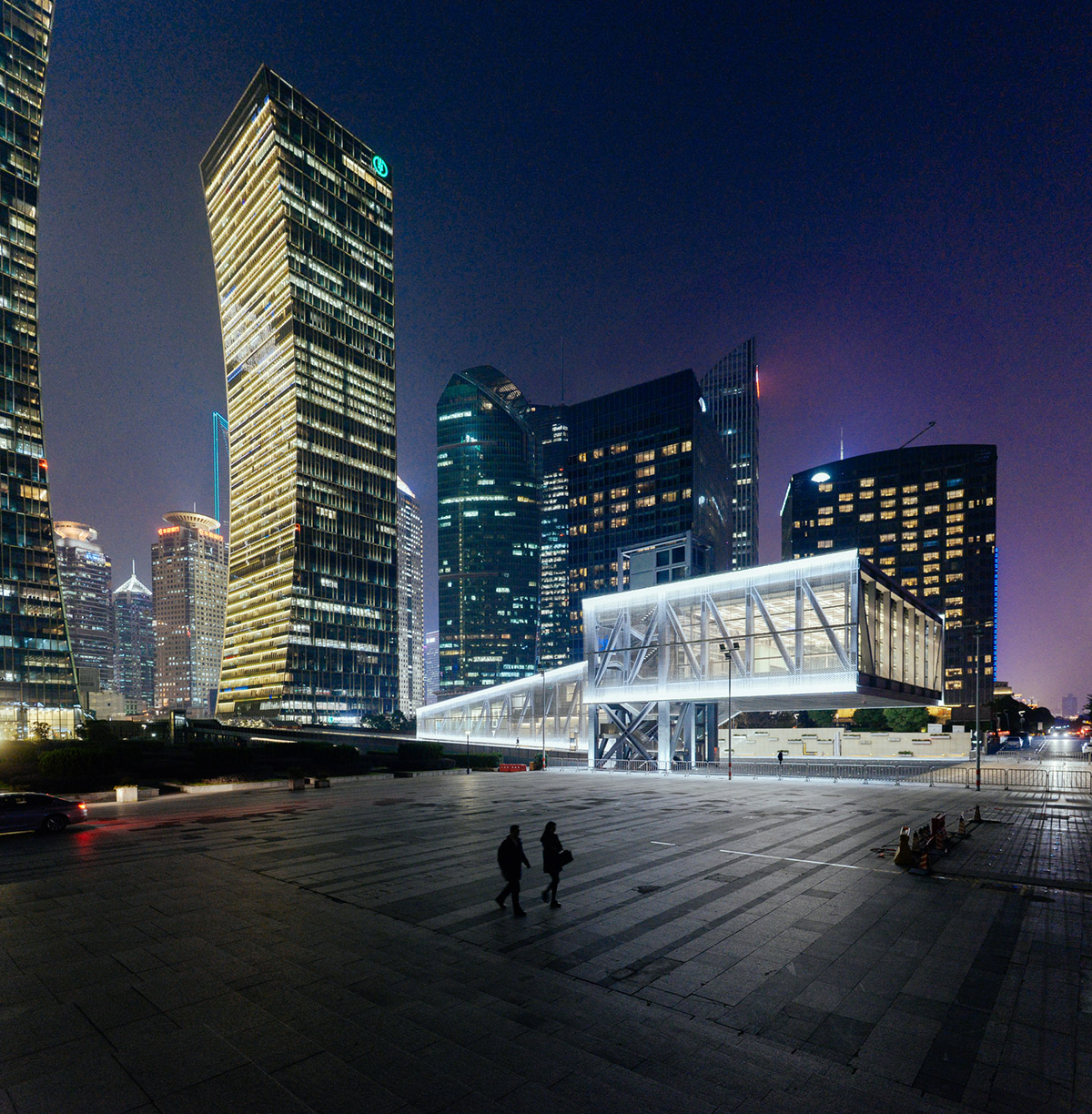 OMA's design is derived from the site's industrial references; it is wrapped in a bespoke metallic mesh that partially exposes the building's structure. Through this treatment, the facade intends to evoke images of the unfinished ship hulls that used to occupy the area.
The building features public plaza and a large outdoor space formed by the slope of the ramp, the Exhibition Centre aims to function as an outdoor cultural and event space within the context of the financial district.
Besides hosting seminars and exhibitions, the centre offers a sheltered area for more intimate public functions, a spatial typology that is rare in Shanghai.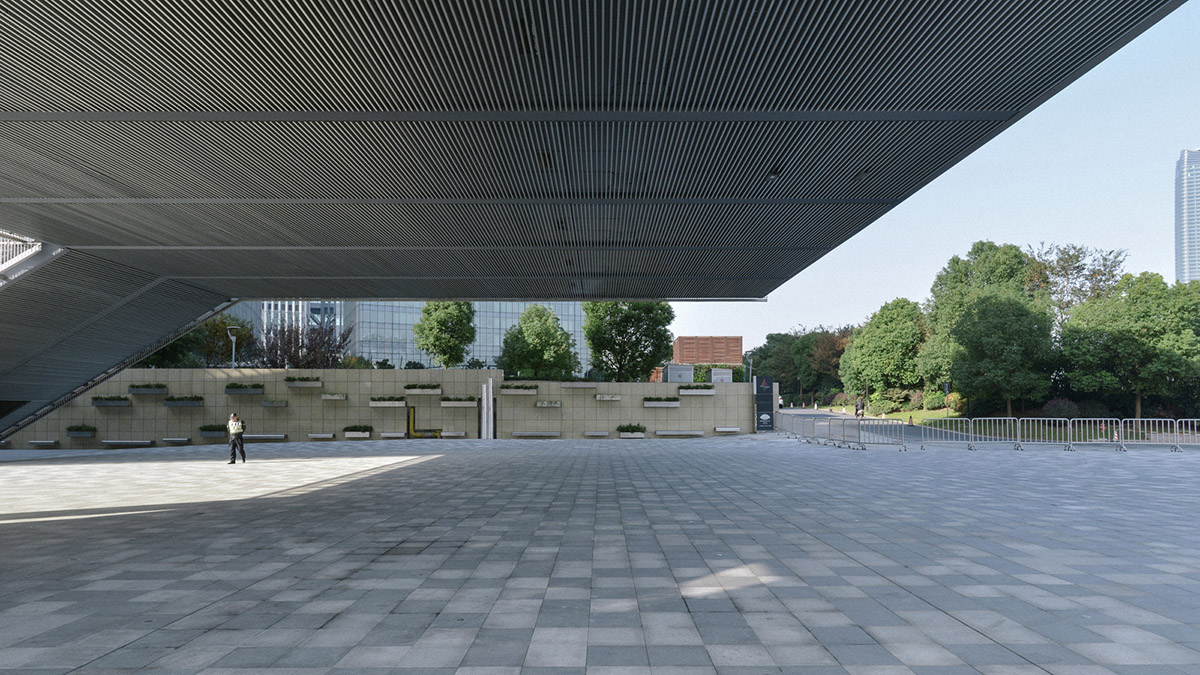 The project was led by David Gianotten and Michael Kokora (now working independently), with Daan Ooievaar, Paolo Caracini and Ricky Suen.
OMA is currently realizing various projects throughout Asia, ranging from retail and residential buildings to offices and masterplans in major cities in China, Korea, Taiwan and Indonesia.
Rem Koolhaas and David Gianotten of OMA commissioned to design the 2017 MPavilion for Melbourne- the fourth annual temporary pavilion will be located in Melbourne's Queen Victoria Gardens- in the centre of Melbourne's Southbank Arts Precinct.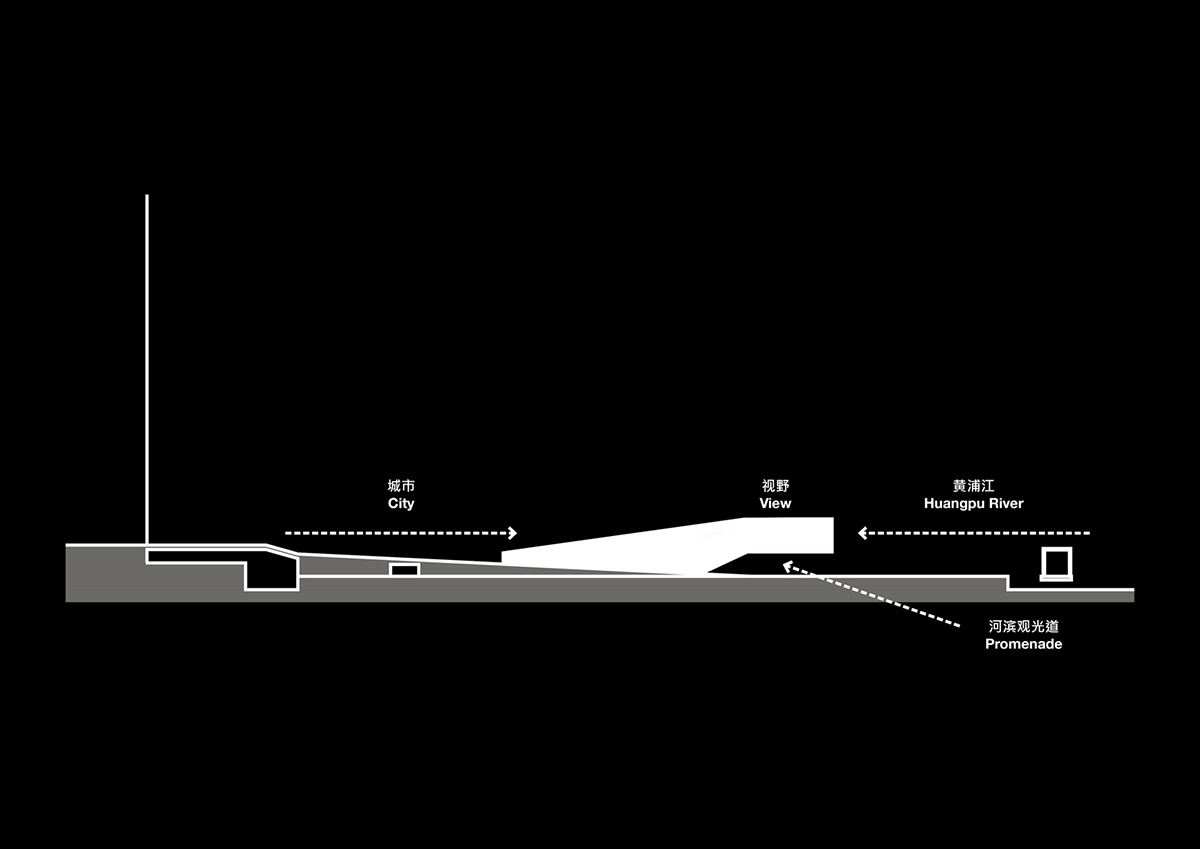 All images © Kevin Mak
All drawings © OMA
> via OMA