Manuelle Gautrand wins the 2017 European Prize for Architecture
French architect Manuelle Gautrand has been named as the winner of the 2017 European Prize for Architecture, which is presented as Europe's Highest Award for Architecture by The European Centre for Architecture Art Design and Urban Studies and The Chicago Athenaeum: Museum of Architecture and Design.
Manuelle Gautrand, 56, is the first woman and first French architect receiving this prestigious award this year - the international judging panel has praised Gautrand for "her body of works that celebrate boldness and non-conformity in a world torn by extreme modernity and a reactionary return to the past.
Initiated in 2010, each year, The European Prize for Architecture is awarded jointly by The European Centre for Architecture Art Design and Urban Studies and The Chicago Athenaeum: Museum of Architecture and Design to architects who have made a commitment to forward the principles of European humanism and the art of architecture.
Cartoucherie - TOULOUSE – France. Image © Luc Boegly
The previous winners of this award include: Bjarke Ingels (Denmark), Graft Architects (Germany), TYIN Architects (Norway), Marco Casagrande (Finland), Alessandro Mendini (Italy), and Santiago Calatrava (Spain/Switzerland), LAVA Laboratory for Visionary Architecture (Germany).
Manuelle Gautrand runs her own architecture firm Manuelle Gautrand Architecture with her partner Marc Blaising - who is in charge of financial, contractual and management matters - in Paris. Founded in 1991, Gautrand's works introduce variety in form, typology and proper use of colours.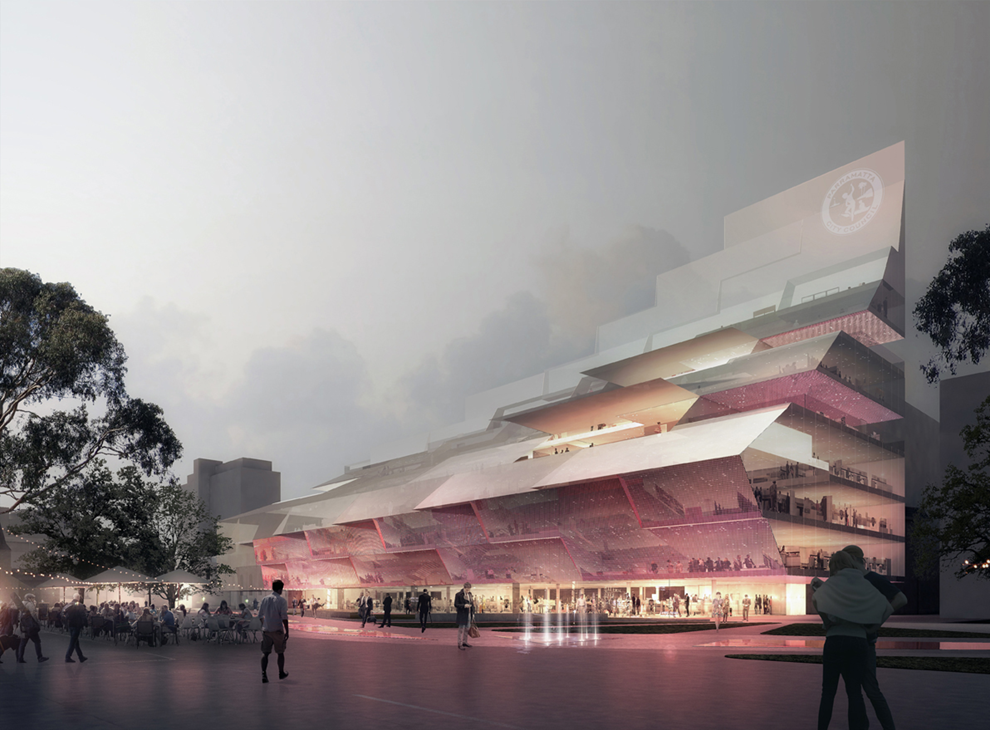 Civic and Community Building – Parramatta – Australia. Image © Manuelle Gautrand Architecture
Her strategic design approach "explores the crisis of modernity, in which 'our rich and sated industrialised society is torn between extreme modernity and a reactionary return to the past'. Manuelle Gautrand has devised pairs of opposites to address this threat," explained in the office's statement.
"Her firm's poetic architecture embraces the endless variety of forms and colors, using the most contemporary methods of planning in a variety of areas, ranging from cultural facilities to residential, commercial, and office buildings—all with the sentiment of making special places and distinct spaces that celebrate ordinary life in our complex urban cities and our diverse cultural situations," said The European Centre for Architecture Art Design and Urban Studies and The Chicago Athenaeum: Museum of Architecture and Design.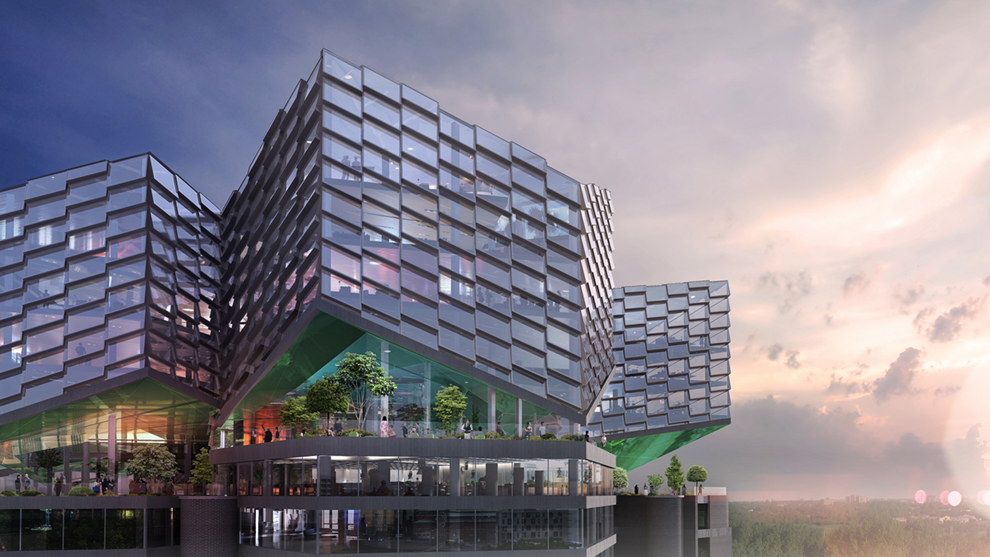 Brastapeln - Stockholm – Sweden. Image © Manuelle Gautrand Architecture
"Throughout her career, Manuelle Gautrand has developed a public and civic architecture that opens up the realm of possibilities for unique space making by employing a multitude of design strategies that are divergent, instinctive, and innovative," the organisers added.
"Her work demonstrates an unyielding commitment to place and its narrative, to create an architecture that is in discourse with their respective contexts."
"We are delighted to present The European Prize for Architecture to this innovative and creative French office that has developed a thoughtful approach to architecture, just as exteriors and interiors are closely intertwined in their works, so are new and old," stated Christian Narkiewicz-Laine, President/CEO of The Chicago Athenaeum.

"More so, Manuelle Gautrand has worked diligently to 're-enchant the city' by reinventing, renewing, and innovating a pluralistic design path full of unexpected answers, risk-taking, surprises, and architectonic expectations that are bold, refreshing, and equally provocative."
"Ms. Gautrand rightly compares her work to the poetry of the French Nobel Prize for Literature Laureate, Saint John Perse: 'the luxury of being unaccustomed'."
"Cité des Affaires" office building in Saint-Etienne, France, 2010. Image © Vincent Fillon
Her firm mainly designs buildings in areas as diverse as cultural facilities (theaters, museums, and cultural centers), office buildings, housing, commercial and leisure facilities. Her clients are public contracting authorities as well as private firms, in France and abroad.
In 2007, Manuelle Gautrand's "C42" Citroen Flagship Showroom on the Champs-Elysées Avenue in Paris gained immediate public attention and widespread acclaim in the international arena. In 2011, she converted the Gaîté-Lyrique Theatre into a centre for modern music and digital arts. Internationally, she has taken part in the competition for the new Munch Museum in Oslo, and the office is currently working on the extension of the Brädstapeln office building in central Stockholm, Sweden, as well as on a civic and cultural center in Parramatta, Australia.
Manuelle Gautrand has won three International Architecture Awards from The Chicago Athenaeum and The European Centre, as well as the German Design Award in 2017. She has been awarded by the French Government Chevalier de la Légion d'Honneur in 2010, and Chevalier dans l'Ordre des Arts et des Lettres in 2007. In 2016, she has been elected President of the French Academy of Architecture.
One of the firm's most iconic work is the Cité des Affaires in Saint-Etienne of 2011—a building for several governmental bodies. The building also includes leisure facilities, a corporate restaurant, café, and tourism bureau for the metropolitan area.
Renovation of the Alésia cinema 73 Boulevard du Général Leclerc 75014 Paris – France. Image © Guillaume Guerin
Another award-winning project is the renovation of the Gaumont-Alésia, a Parisian cinema housed in a structure that is over 80 years old, now heroically revamped in 2016 as an inviting cultural hub for the surrounding city, showcasing cinema's influence on both the interior and exterior.
The exhibition dedicated to the works of Manuelle Gautrand has opened at the Contemporary Space (74 Mitropoleos Street) in Athens and the exhibition will travel in Europe through 2018.
Top image © Joelle Dolle