ADEPT completes Cubic Houses comprised of several shifted individual 'brick volumes' in Copenhagen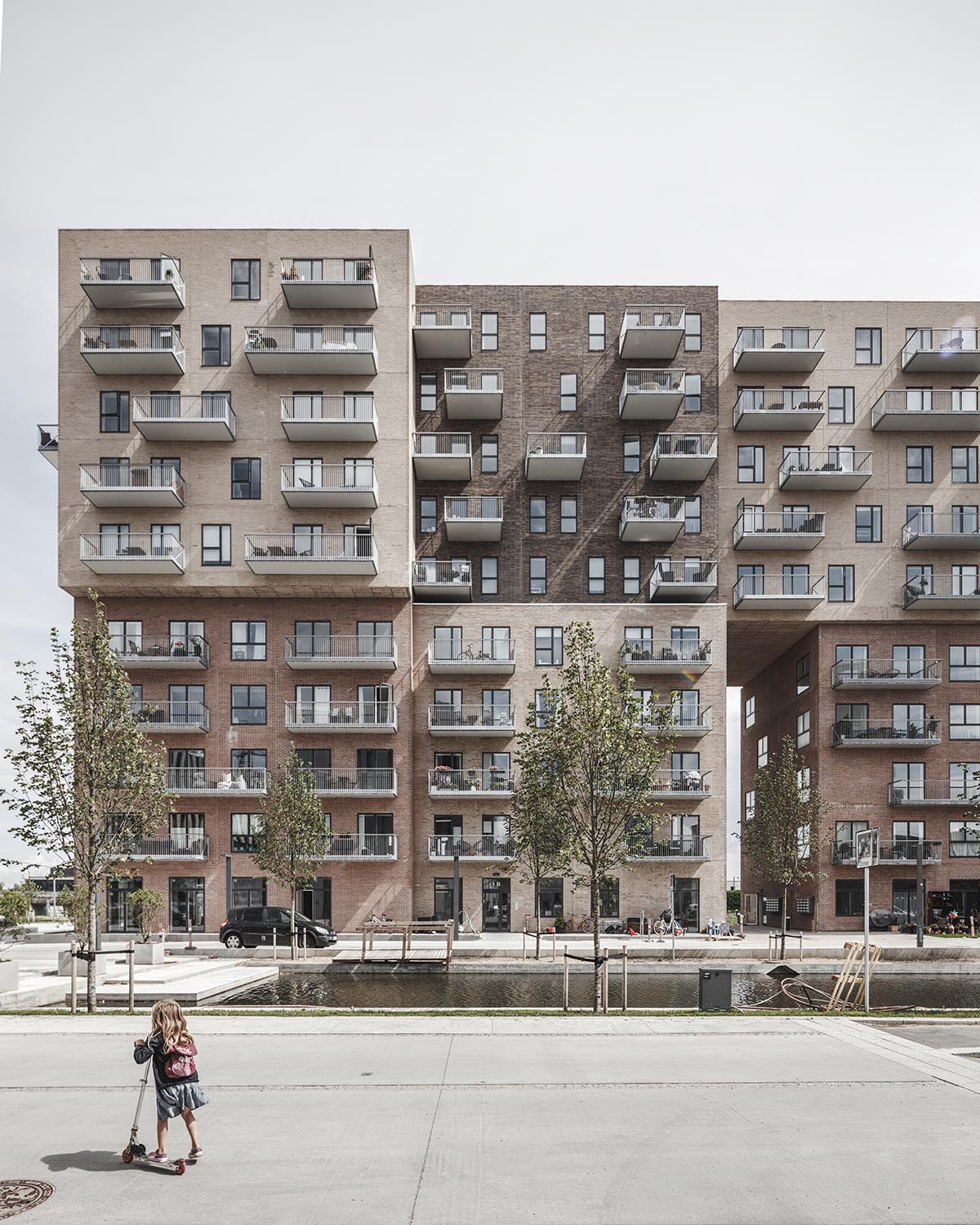 Eight brick cubes are overlapped on top of each other and shifted in relation to each other to break the impression of monotonous in the newly-completed housing project designed by ADEPT.
Located in Copenhagen, Denmark, the playful housing breaks down the scale of a large building volume while offering a generous variation to the in-progress development of a new neighbourhood.
Occupying a total of 8,000-square-metre area, the new housing complex - called Cubic Houses - is derived from a regular building slap with spacious and simple apartment layouts.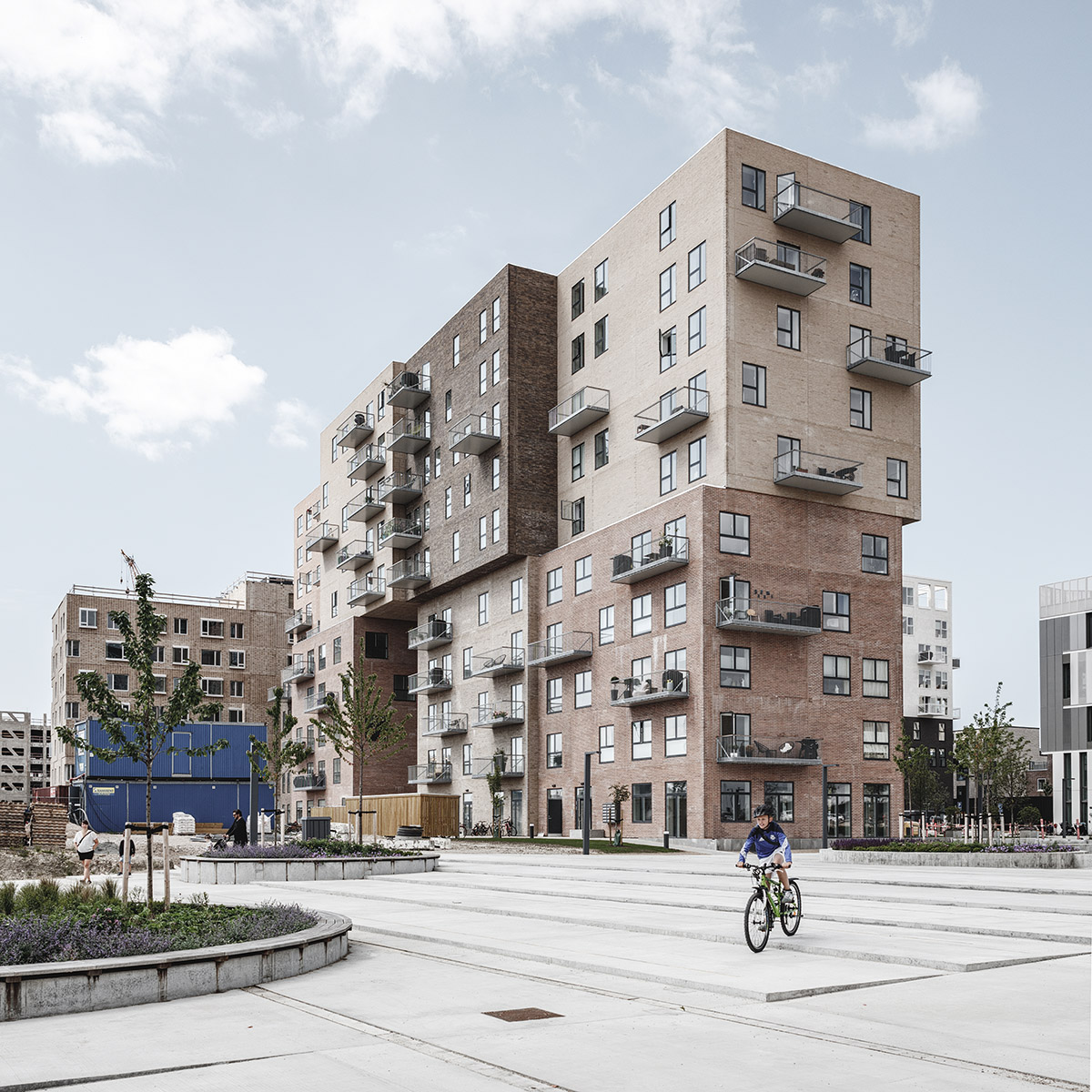 But, the studio maintains fixed the vertical stairways both at the ground floor and higher up. The shifting of volumes breaks eventual turbulence and adapts the building to local microclimatic conditions.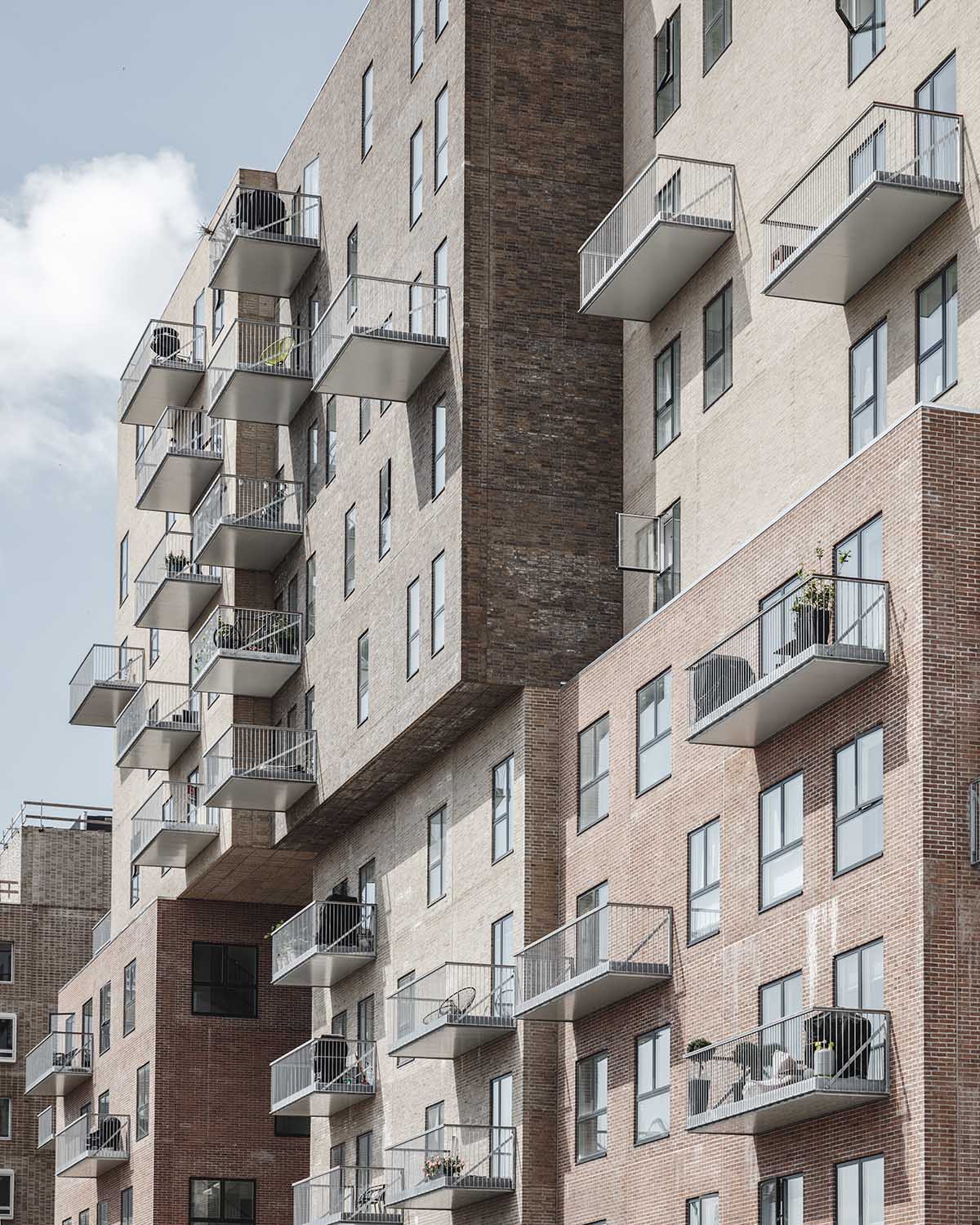 "The design of the Cubic Houses aims to balance the client's wish for a large amount of square meters with the envisioned character of urban life in the area," said ADEPT.
"The result is a residential complex that breaks down the building volume into several individual 'cubes' - stacked and shifted on top of each other."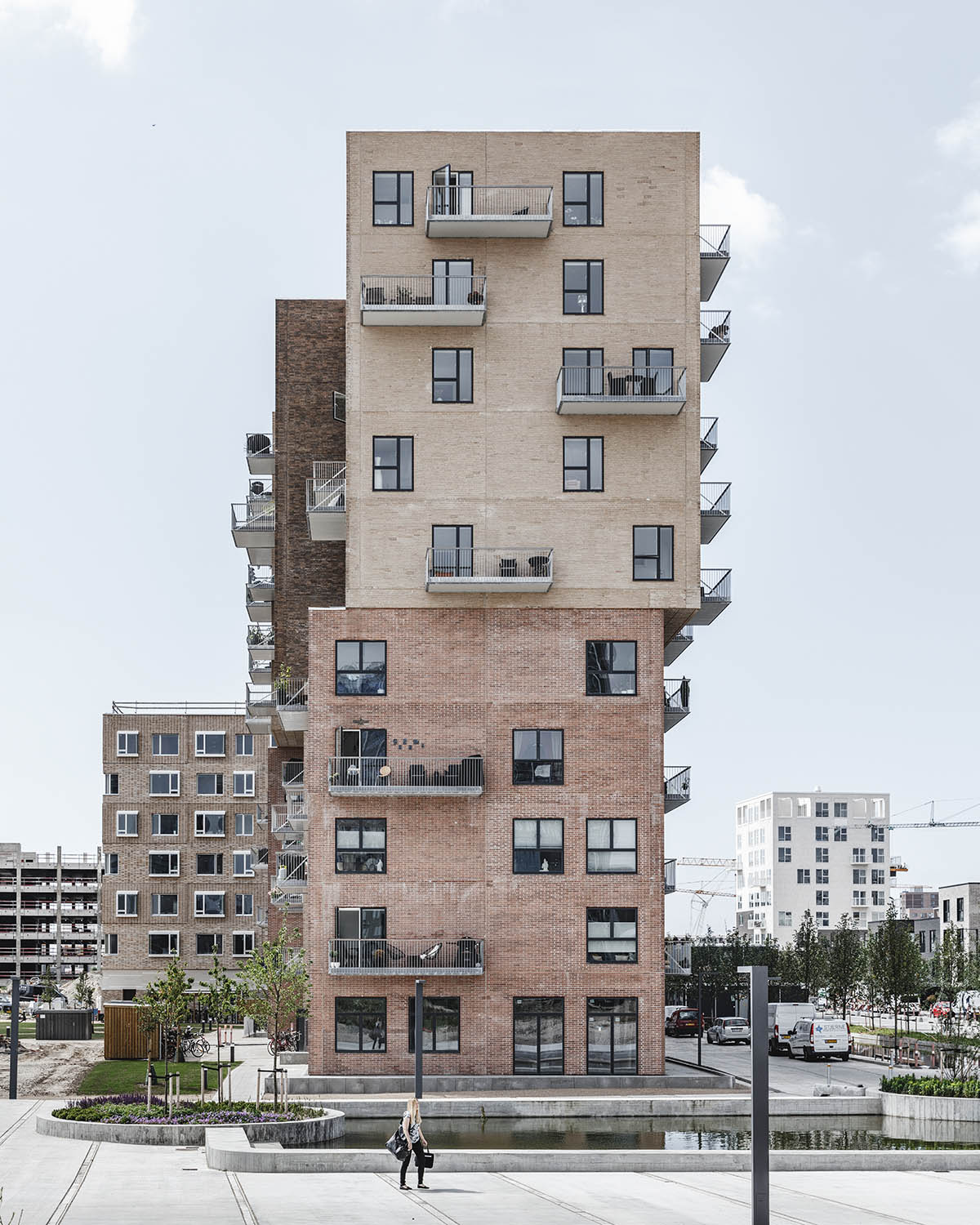 The configuration of cubes reflects the rhythm of a human scale and works against long stretches of street with no variation or human activity. The design adapts to the overall urban scale of the neighbourhood, yet contributes to a varied and lively small scale atmosphere along the central canal.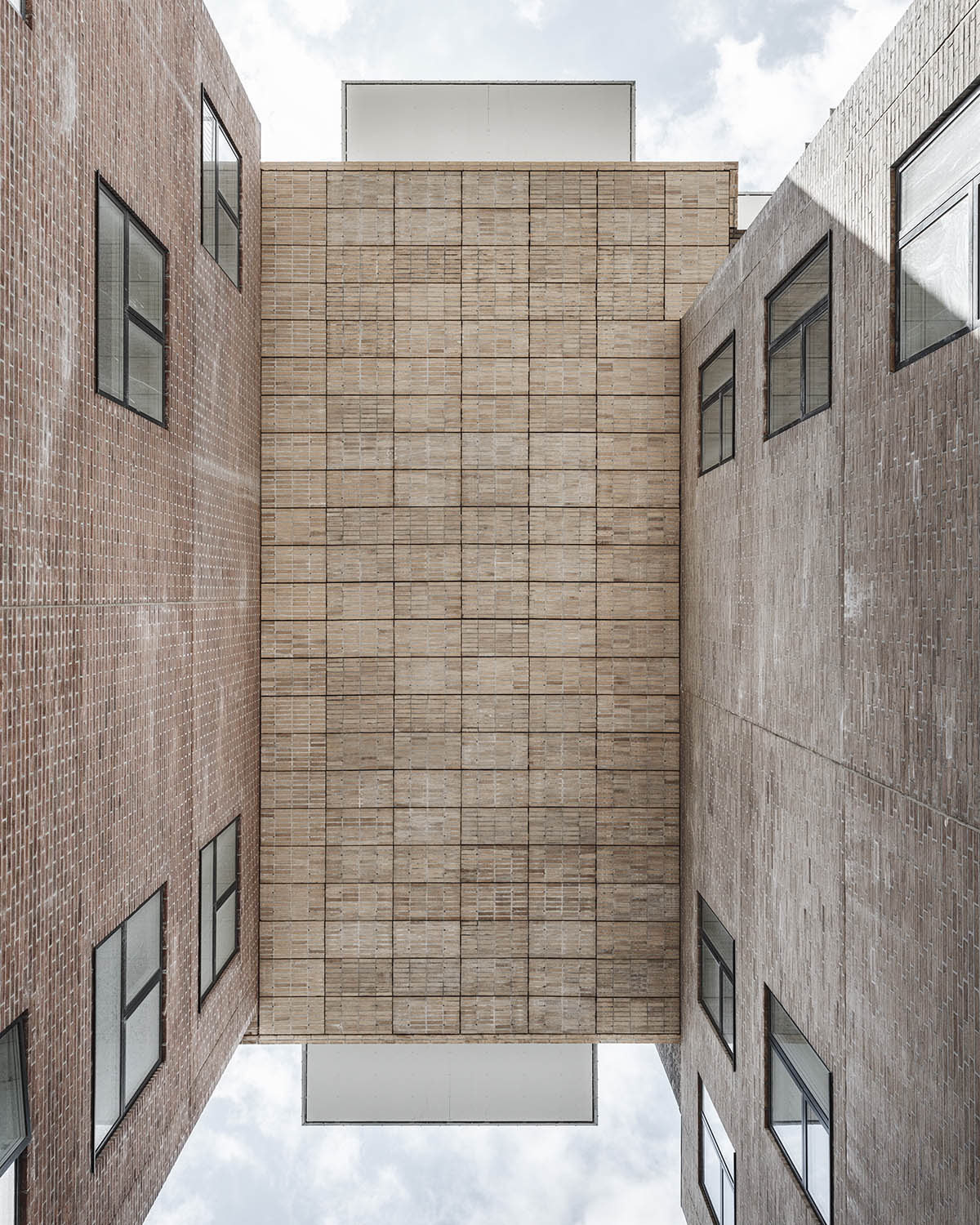 Site plan
Ground floor plan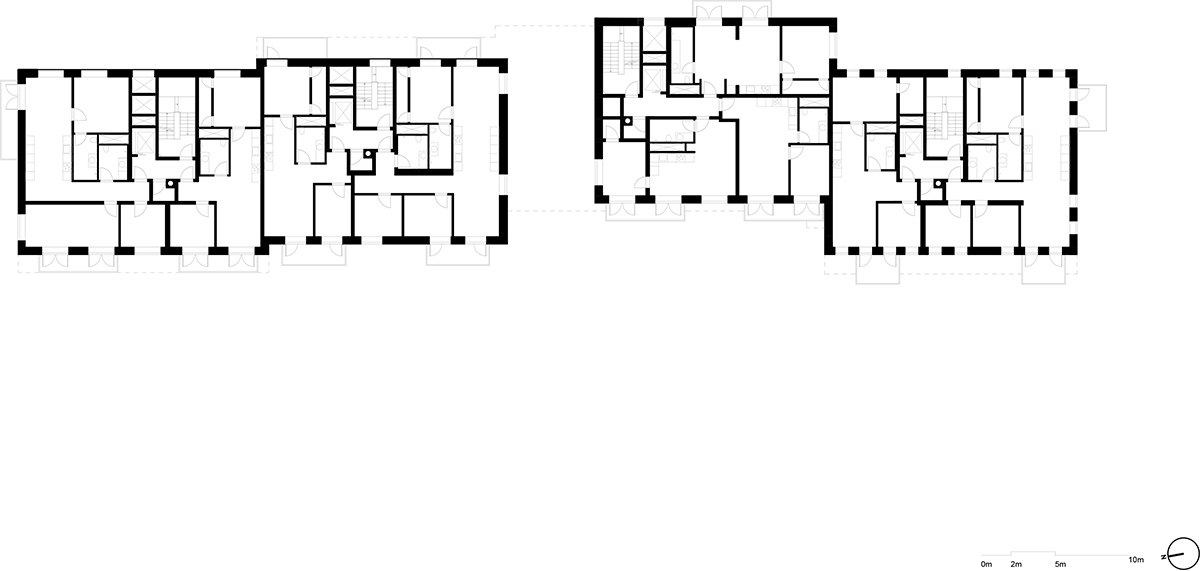 1st floor plan
5th floor plan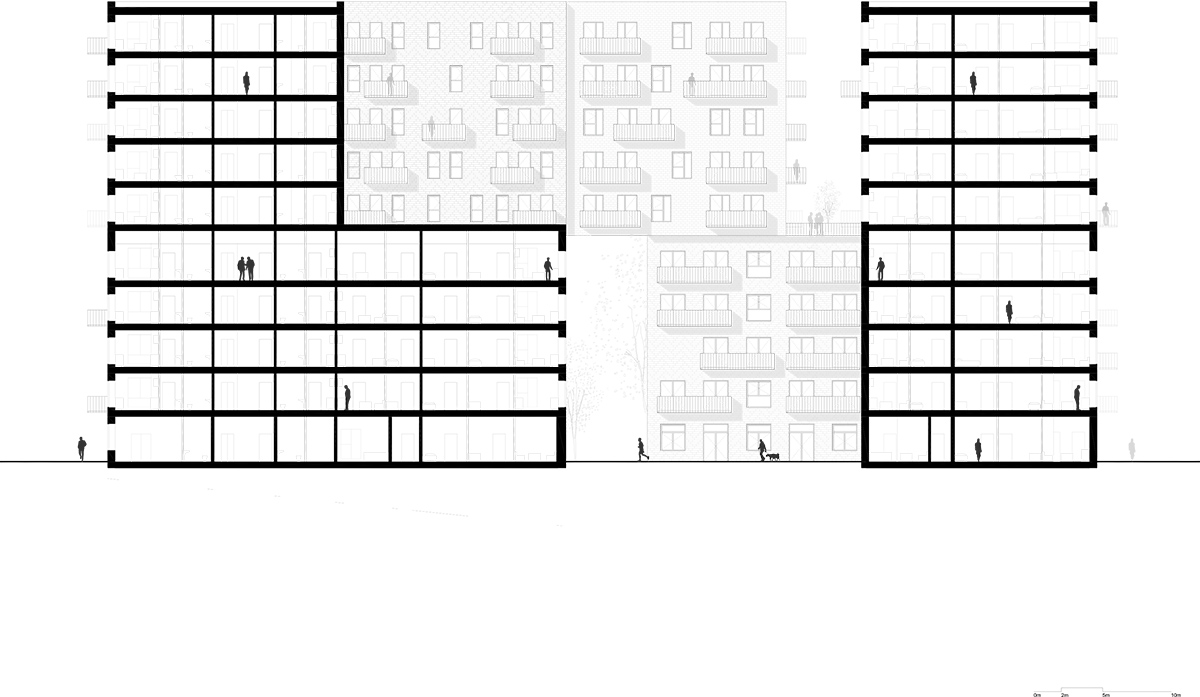 Section
Elevation
ADEPT recently unveiled its new proposal for the largest singular urban development in Budapest for almost 30 years. In 2016, the studio completed University College North's new campus for sustainable learning in Aalborg, Denmark. The building features a large atrium with internal terraces and staircases at the heart of the building.
All images © COAST Studio
> via ADEPT