MAD completes unobstructed Roca Beijing Gallery with sleek internal spaces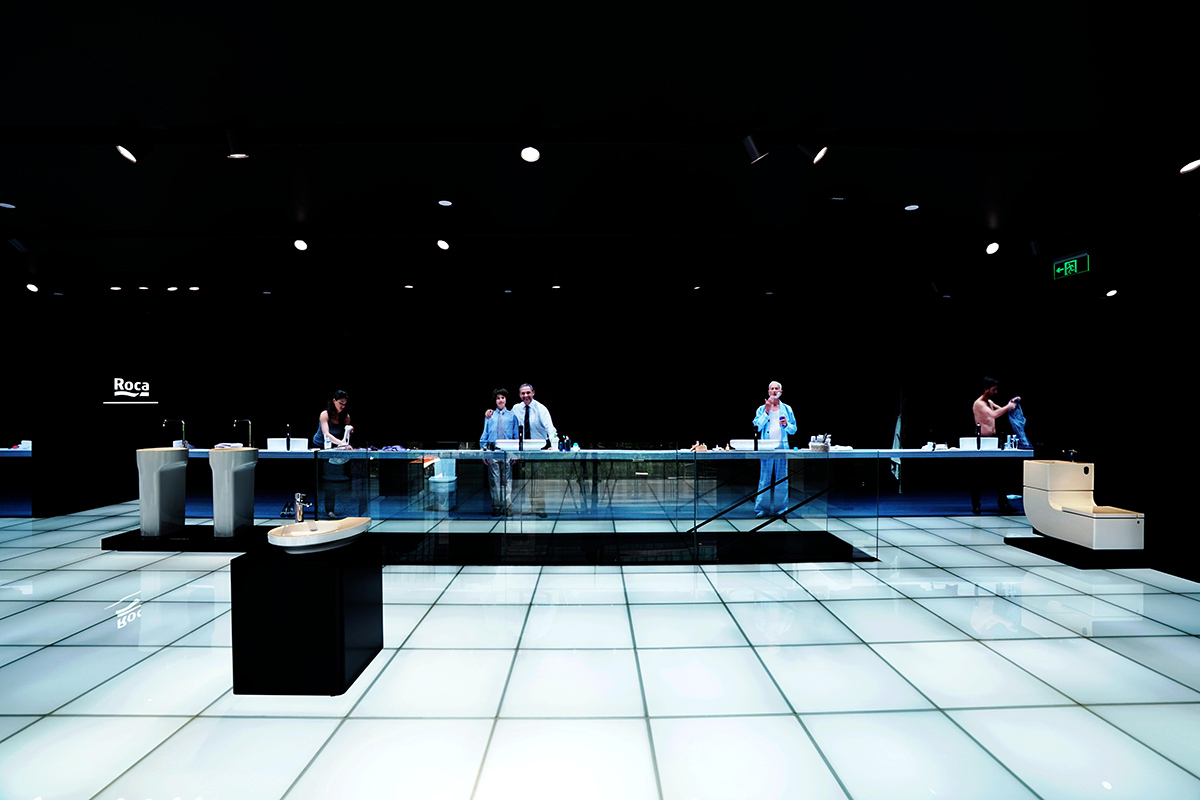 Dominant blue & black lines and colours invade in the internal spaces of the MAD's new Roca Beijing Gallery in Dongzhimen, near the Beijing East Second Ring Road. MAD has designed an unobstructed gallery space that opens up to its urban environment; behind double-height glazing, the interior walls of both of the gallery's floors, finished with a screen of LEDs, become a new façade for the city.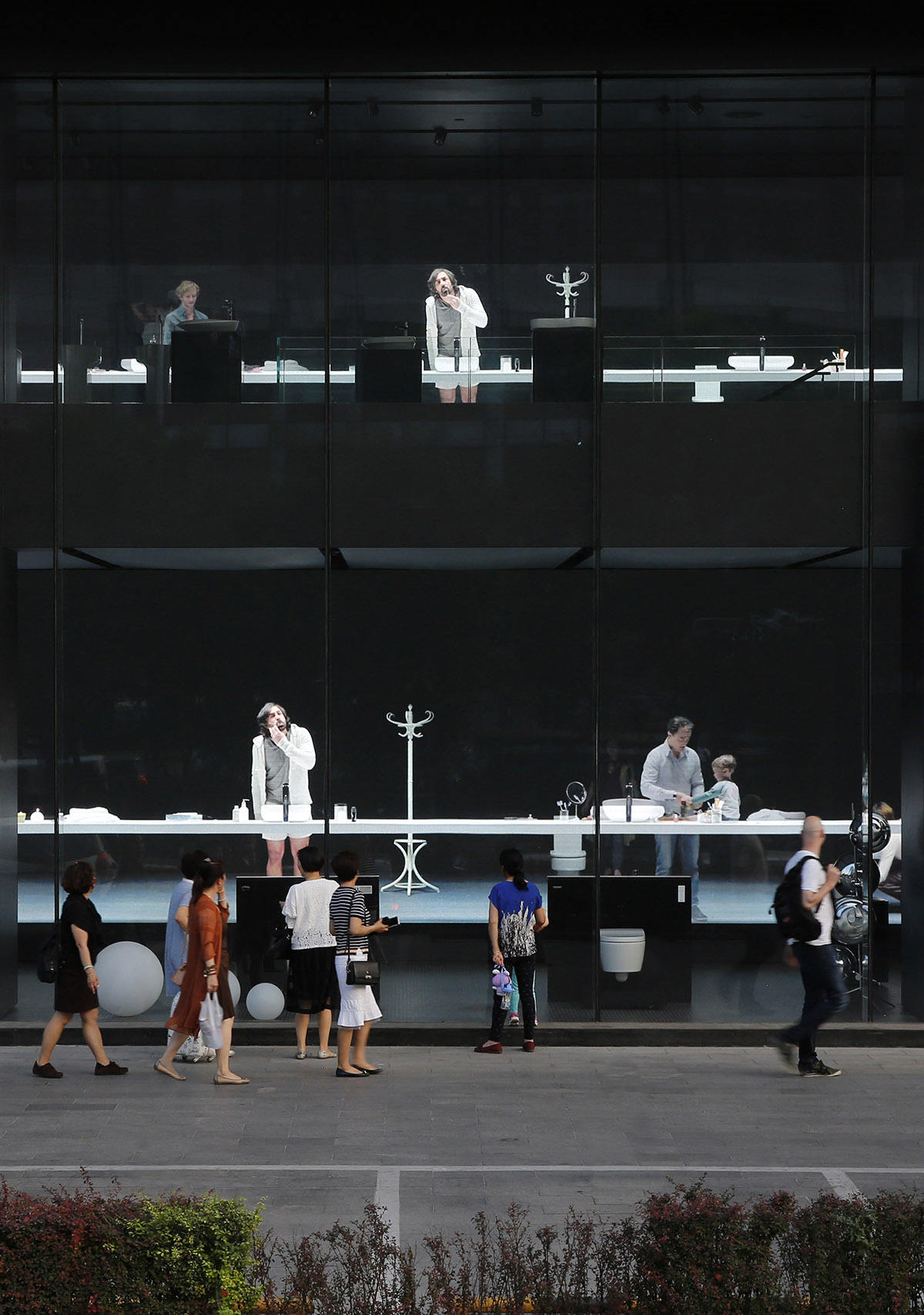 Image courtesy of MAD
MAD created a multimedia surface that is intended to provide spectators accessible, vibrant glimpses into projected realities that challenge their senses and their rectilinear environments - creating an atmosphere that is a fluid mixture of light, movement, and people.
The Roca Beijing Gallery includes content of the screens, such as simulated depictions of people using the showrooms, seemingly unaware of their visitors or any observation, playfully connects the Roca Beijing Gallery's internal spaces.
Image courtesy of MAD
"An intentional ambiguity of "interior" and "exterior" is perceptible for those passing the gallery, resulting from the movement of nearby pedestrians and the silhouettes of those inside, a movement further distorted by the LED screens," said MAD.
Image © Action Media
"I hope that the Roca Beijing Gallery can become a positive, vivid corner of the urban community, connecting people and city in the simplest way," said Ma Yansong, MAD Architect's founding principal.
Image © Action Media
The gallery also projects images of nature, simulating different weather conditions and seasons - such as the falling of rain, or the emulation of sunshine to address a smoggy day. Designed by art critic and curator Jérôme Sans, the installation changes with the passing of seconds, minutes, and days.
In designing the sixth of Roca's global galleries, MAD has joined a series of renowned designers, such as Zaha Hadid Architects and Charles Ferrater, who have designed galleries for Roca in the past.
Image © Action Media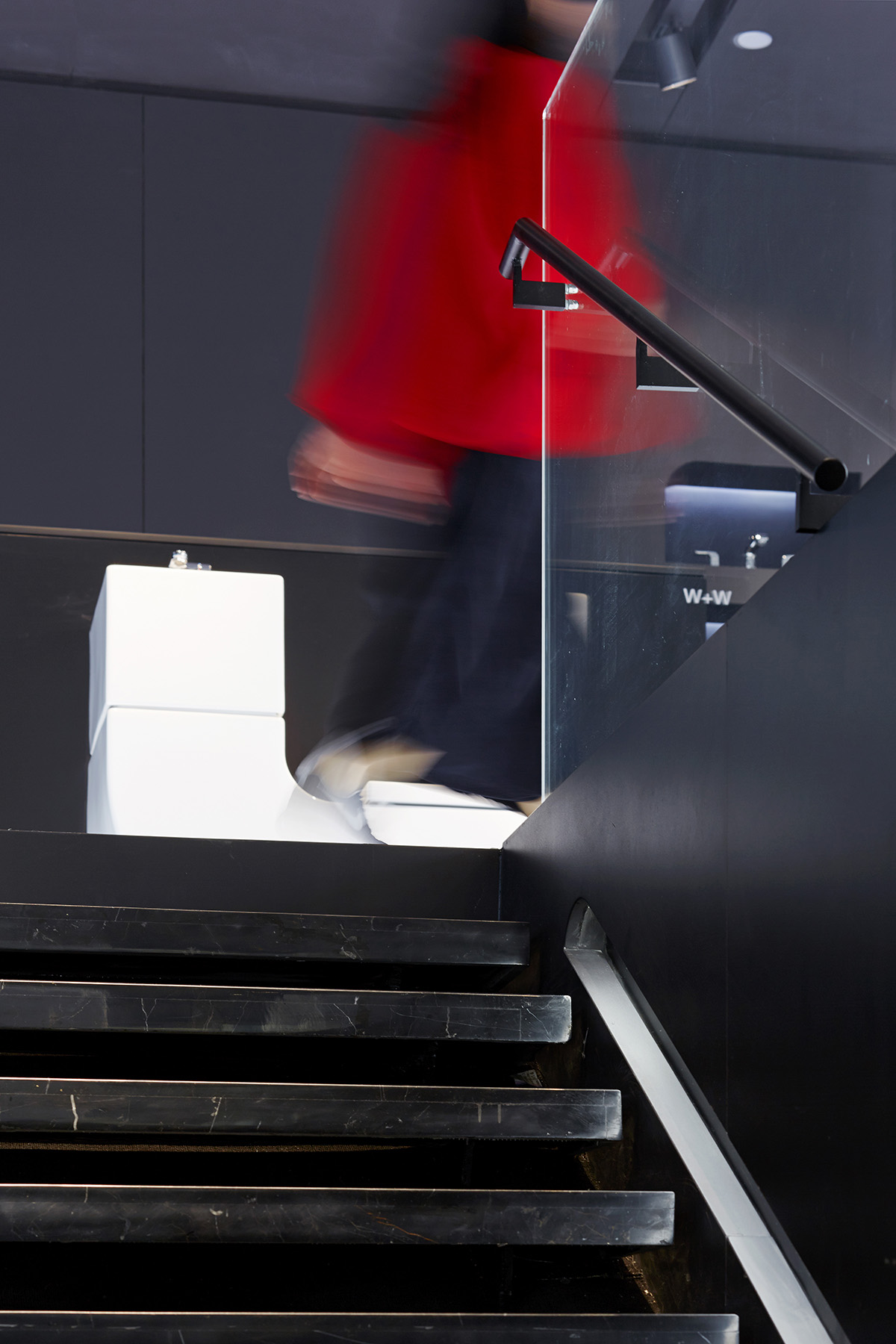 Image © Shu He
Image © Shu He
Image © Shu He
Project facts
Project name: Roca Beijing Gallery
Location: Beijing, China
Date: 2014-2017
Building Area: 800 sqm
Directors: Ma Yansong, Dang Qun, Yosuke Hayano
Team: Yukan Yanagawa, Hiroki Fujino, Yin Ming, Li Yuanhao, and Sear Nee
Top image © Action Media
> via MAD