The Book Building: A Door Way to Fresh Design Perspectives
Born to collaborative, inter-disciplinary design efforts, The Book Building is a compact volume expressive of its folksy traits. Amidst the peaceful yet unspirited middle class low rise apartments in a by lane of Tiruvanmiyur Kuppam beach Road, Chennai, The Book Building sits pretty with its enthusiastic outlook, subtle enough to stand out.
Architects make great buildings with visionary clients. But with clients from the design world, fresh ideas will surface.
With an MA in Comparative Literature from University of Erlangen, Germany, Gita Wolf founded Tara Books after authoring over 20 Children's books resulting from her engagements with Indian Culture and Folk artistes. Formed with friends as a publishing house aiming to widen the scope of Children's books in India, Tara Books worked in small rented houses initially.
It was only until The Book Building project was born when architect and designer Mahesh Radhakrishnan chanced upon a book published by them. Mahesh was an urban research scholar at the Dessau Bahaus Foundation in Germany, before founding Madras Office for Architects and Designers (MOAD), Chennai, as a multi-disciplinary design practice. He worked his first four projects with what he described as a formal approach towards design, before The Book Building introduced him to new channels of design.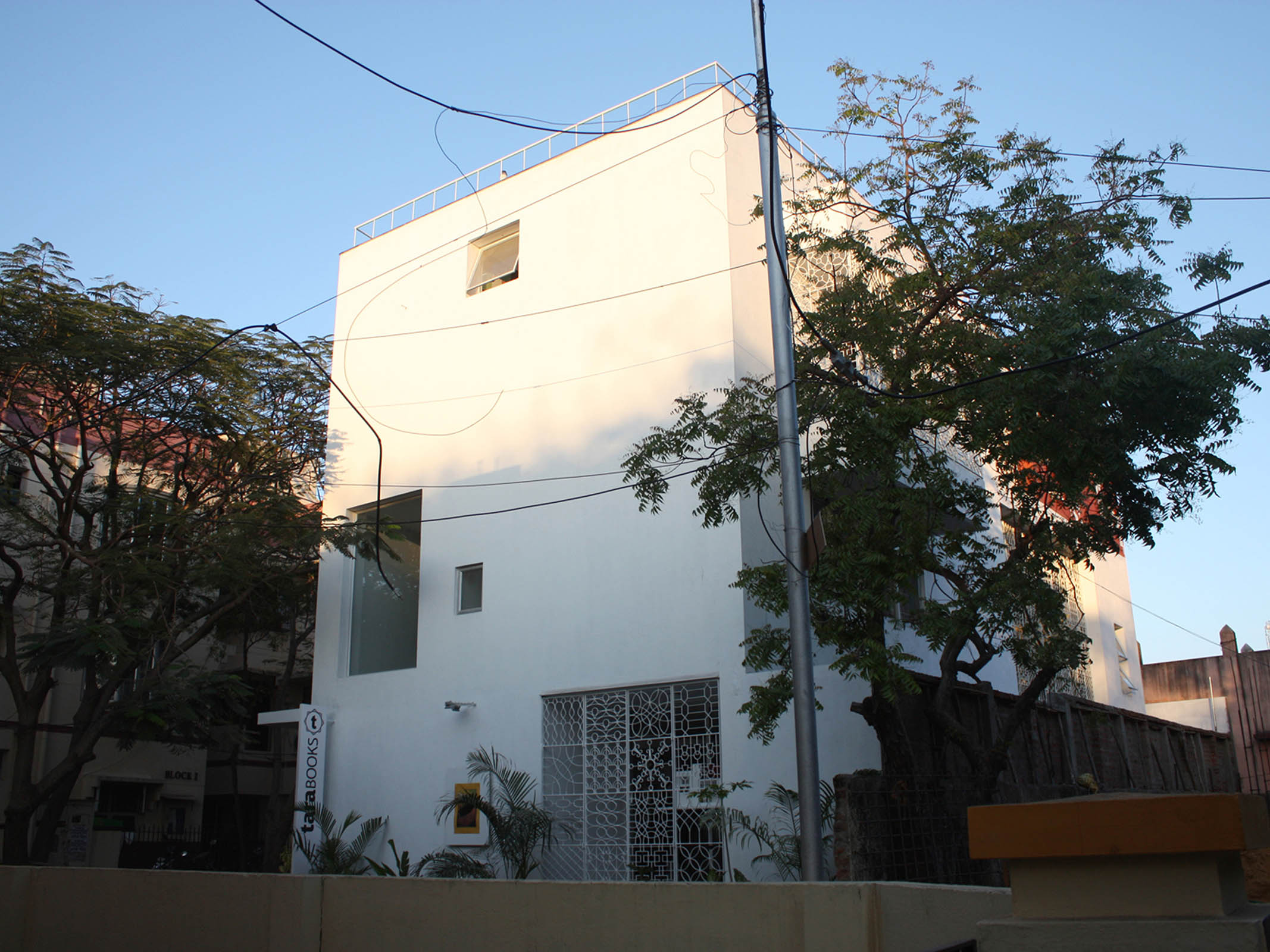 Gita's brief demanded free flowing spaces where her network of artists could meet, gather, collaborate, exhibit art and generate books. With an artistes' homestay and studio spaces in the to-do list, the challenge was to create a warm, inclusive and airy atmosphere on a pocket land was taken up as a collaborative design opportunity by MOAD.
Across the building's entrance façade, a peek into the book lobby in the ground floor, large pieces of 'window grill-craft' on the first and second floors and Warli art painted pitched roofs topping the "artists Village" in the second floor, are all splatters of Tara Books' artistic nature.
"As a designer, I needed to contribute to the identity of Tara Books. I studied the designs of window grills and cement jalis in Chennai and documented 120 of them. 28 designs suitable for fabrication were put together into a larger window grill," Gita proudly claims these grills to be Tara Books' mascot.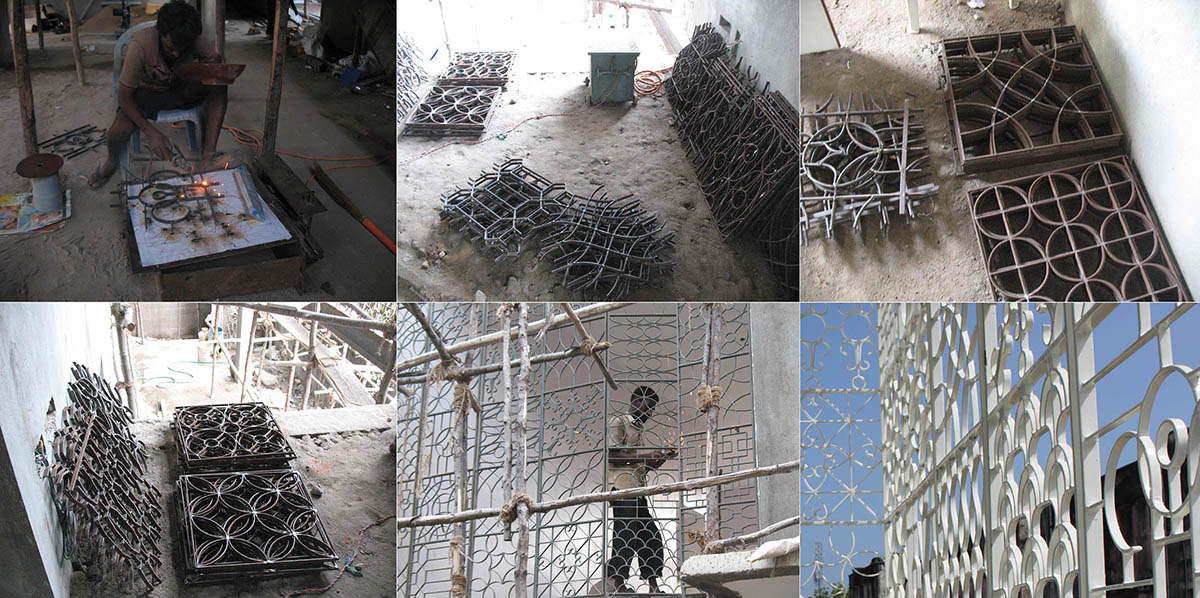 Fabrication grills
The ground floor is active in various ways, drawing visitors to the bookstore at first. Going across, niches with a display of Tara Books' art templates and a reading couch for kids lead on to the exhibition space eventually flowing out into a courtyard.
The courtyard fuses with the exhibition space for gatherings, displays and workshops. Being a breezy double height space carrying the largest form of Gond art painting by artist Bhajju Shyam juxtaposed to another huge piece of grill-craft, the courtyard is quintessential of The Book Building's charm.
Amidst all, a rustic steel staircase leads up to the heart of the building - the first floor lounge where all meetings happen informally. Along with a pantry and office rooms, the lounge overlooks into the court. A concrete spiral up from here connects to the editorial, which in turn connects to the home-stay, together making up the private spaces of the building.
Besides their flexible, fluid nature, these spaces are a deeper experience of the building's external character, as the prominent artwork and colorful books seem to sprawl across the interior's pure white finish.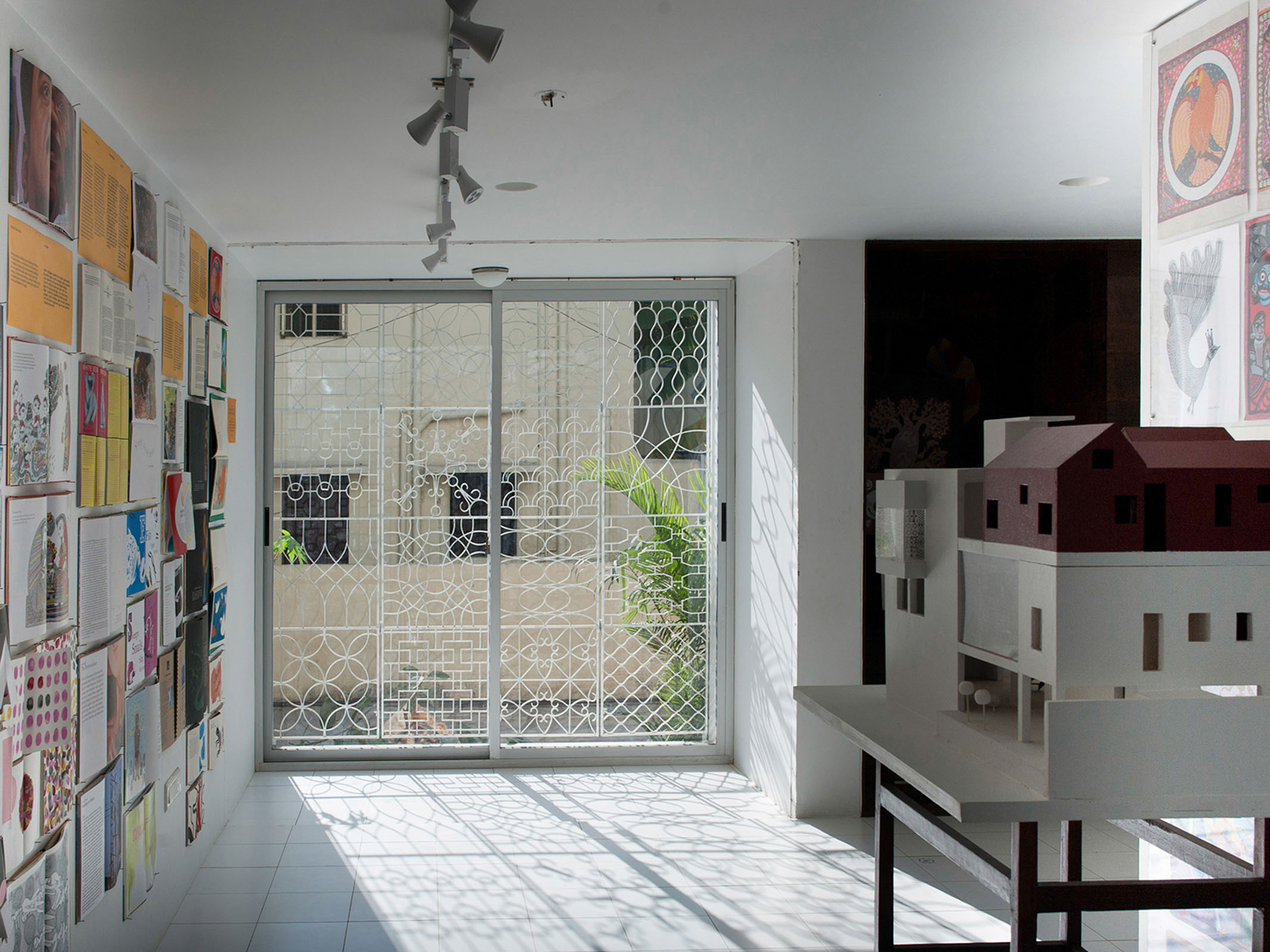 Stickers on the floor pointing towards each room map the journey inside. The Book Building is a charming composition of modular pocket spaces which Gita gladly claims to have catalyzed their informal work culture:
"We are non-hierarchical and this building has further transformed the way we work. More than just an office this building is a cultural center where artists can meet up and hangout. We are now rooted to this place after moving in."
"At MOAD" says Mahesh, "we are fascinated by Chennai's culture of hoardings and posters. My first encounter with Tara Books was when I stumbled upon a book titled 'The 9 Emotions of Indian Cinema Hoardings', published by them. It portrayed life's nine emotions through famous Indian Cinema hoardings. The idea was unique as it used posters as a design tool to portray new meanings and inspired us to think of an architectural equivalent for this project. Being my first collaborative experience, this project transformed the way I approach design and it reflects in all projects that followed."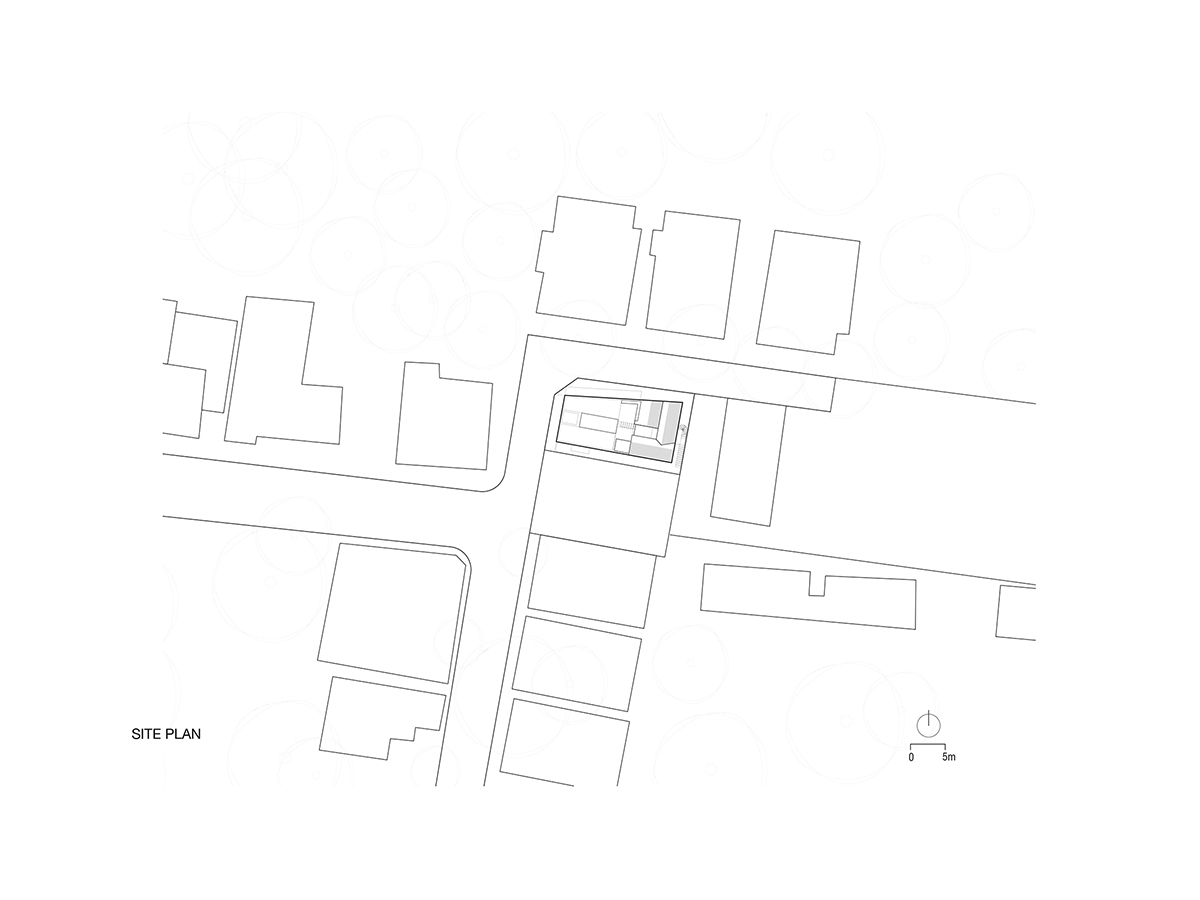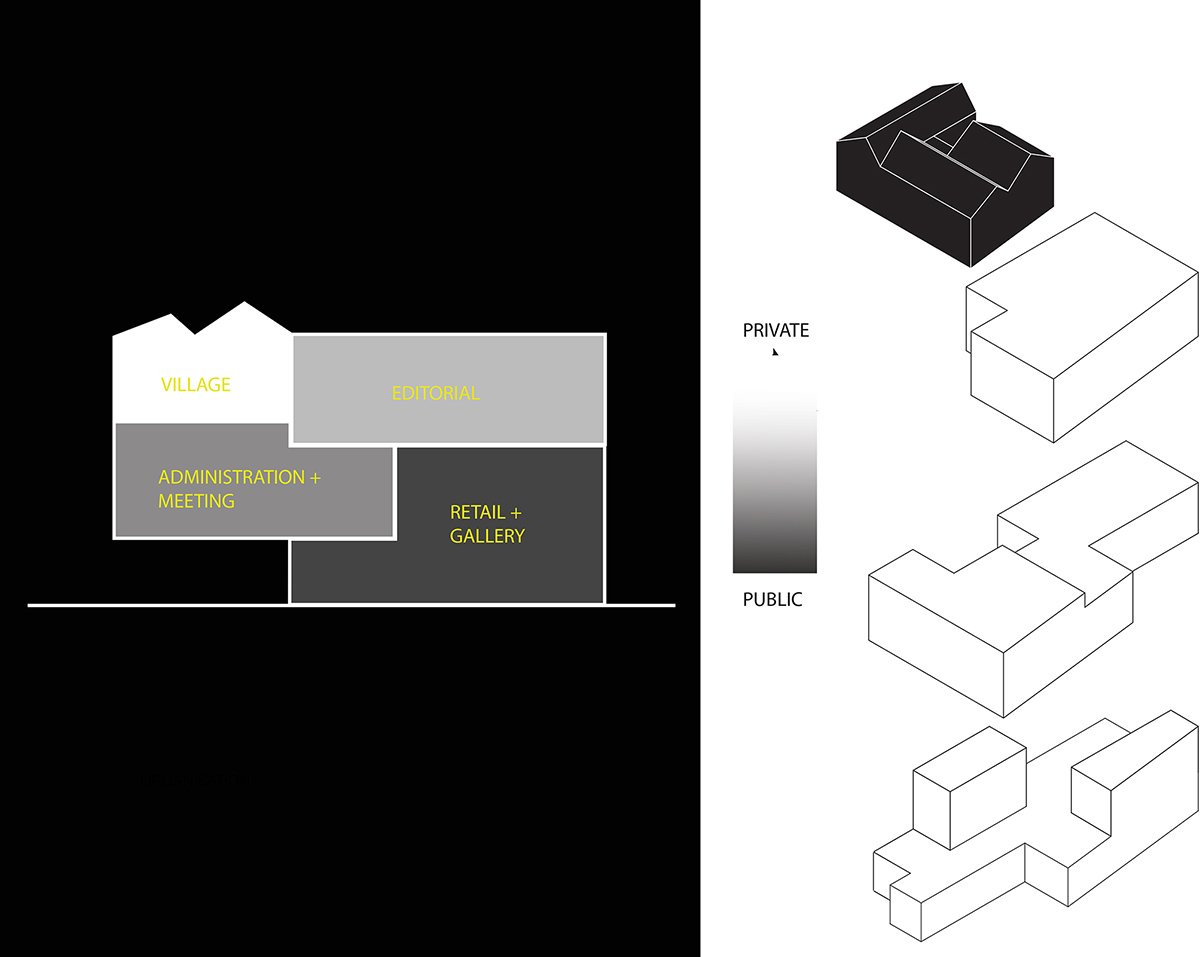 Programming diagram
Elevations
All images courtesy of MOAD
> via MOAD