Narrating architecture in the comic way with Anuj Kale
There are always good times behind all the hustle and bustle in an architect's life. But how often are they brought to light beyond the bubble of this profession? Getting published on portals subscribed widely by the general public like The Logical Indian, MensXP, and ScoopWhoop, comics by Anuj Kale's 'The Leewardists' are perhaps a reminder of the stories architects would experience.
"The Leewardists is a platform to know about the importance of Design, Architecture, Sustainability and Urban Design through the medium of Comics. It is easiest way to convey complex issues from ages to my viewers", says Anuj, who finished under-grad and post-grad in Architecture and Urban Design at the Centre for Environmental Planning and Technology (CEPT), Ahmedabad.
In current times the internet is fashioned with smart ways of conveying information. Videos, podcasts and memes spread cultural content virally, even more than websites, blogs, and messengers. But the long known concept of comics is an ever adorable way of storytelling. With nearly 300 comics published and four collaborations at hand including ArchDaily and arquitetapage, Anuj saw comics as a medium to convey messages, at a young age.
"Superheroes from Marvel and DC universes and even our own Pran Comics are trying to convey a message through good storytelling visuals", says Anuj. This understanding reflected in his academic presentations and helped develop his comical skills. During his short stint as an Urban Designer, he understood how fundamental social issues were ignored and blogged about it for six months, before quitting his job to take up comics full time.
"I started teaching as a visiting faculty at CEPT and realized that colleges and the education system were not up to the mark. When presenting Urban Design subjects with comical themes in the studio, students really connected and this inspired me to show Architecture to the world in the same theme", says Anuj, and this led to creating The Leewardists.
'The Leewardists' sounds unusual yet unique. "This quirky moniker tells that the windward side always has enough rains, sunlight and wind throughout the year. The Leeward side though has no sunlight, rain and wind. It is barren and dry. We call it the 'neglected' side. Society too has two sides, the happy windward side and the neglected leeward side. We are 'The Leewardists' and we inspire change in the society's leeward side."
"Most buy a comic book for its visuals but I enjoyed how comics told their stories, as a kid. When I attempted making comics, I used wonder why there were no institutes that teach comic making. But architecture school helped me develop those skills, and decide that it's my calling", says Anuj.
Anuj observed that architecture was not taught graphically, considering this profession's visual language. This impacts students' capacity to visualize create narratives. The Leewardists, having unraveled the power of comics a communication tool, continue to conduct workshops for students and the public to equip them with skills of story-boarding, aiming to make presentations concise and stronger. By basing the workshops on themes of social issues, The Leewardists also get several messages across in the society.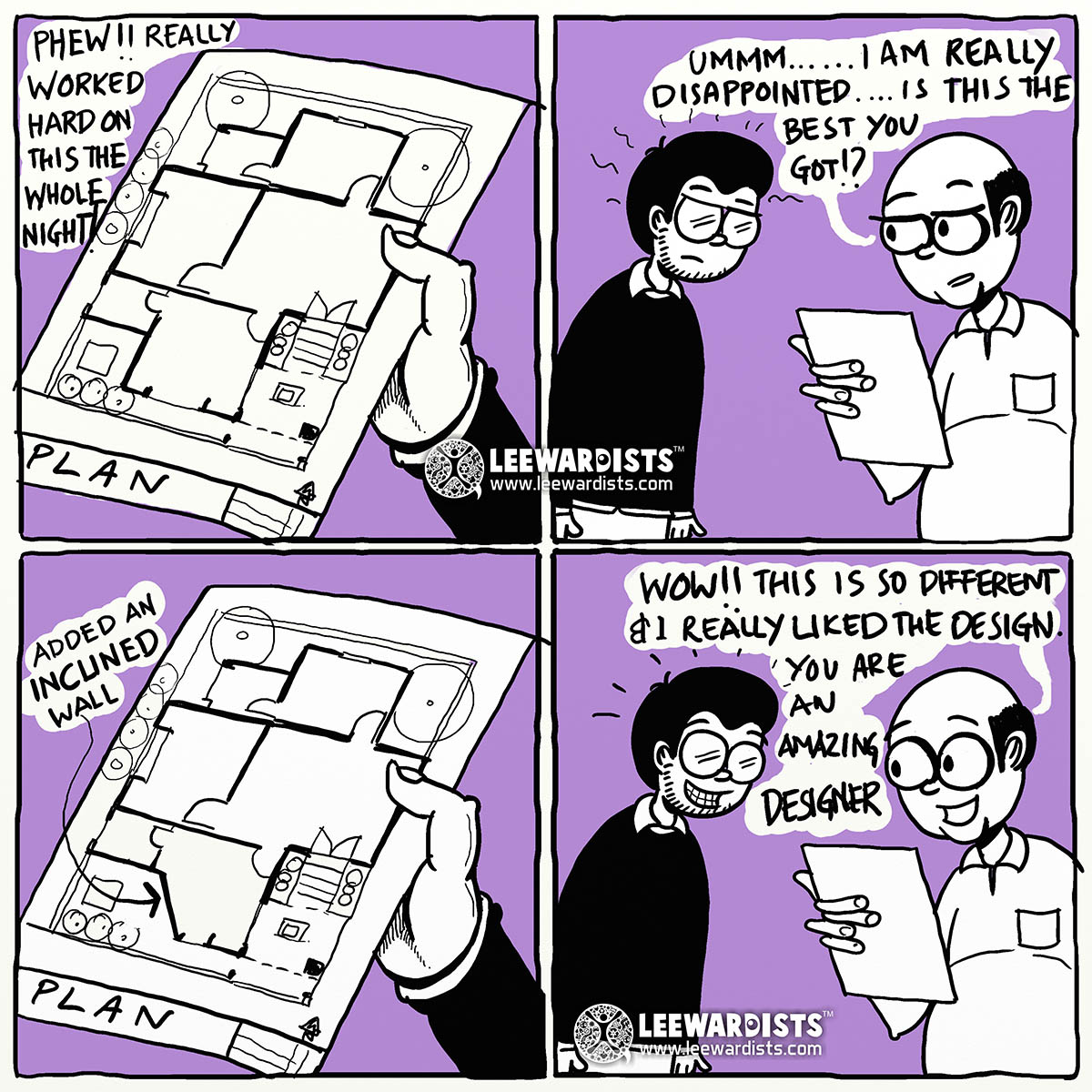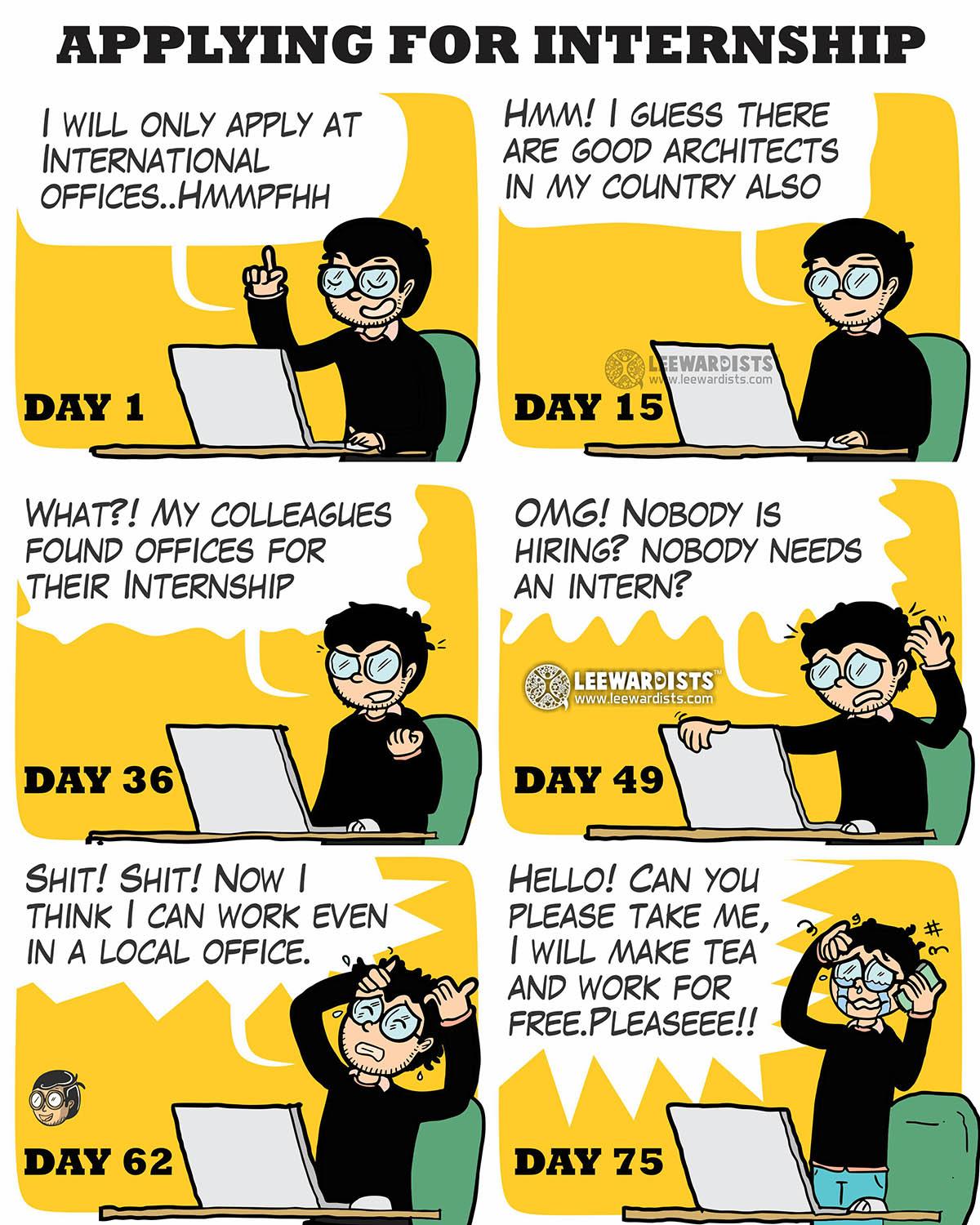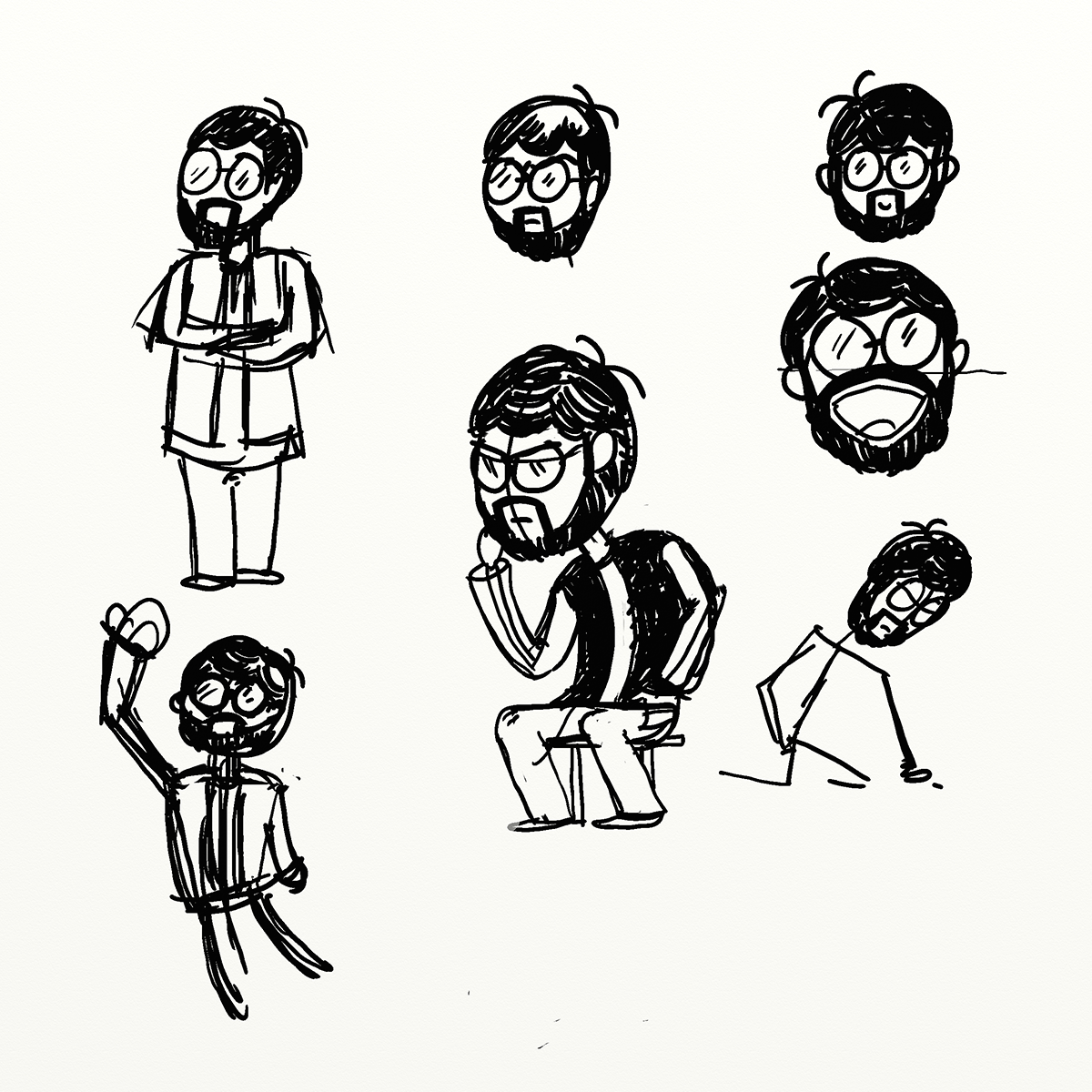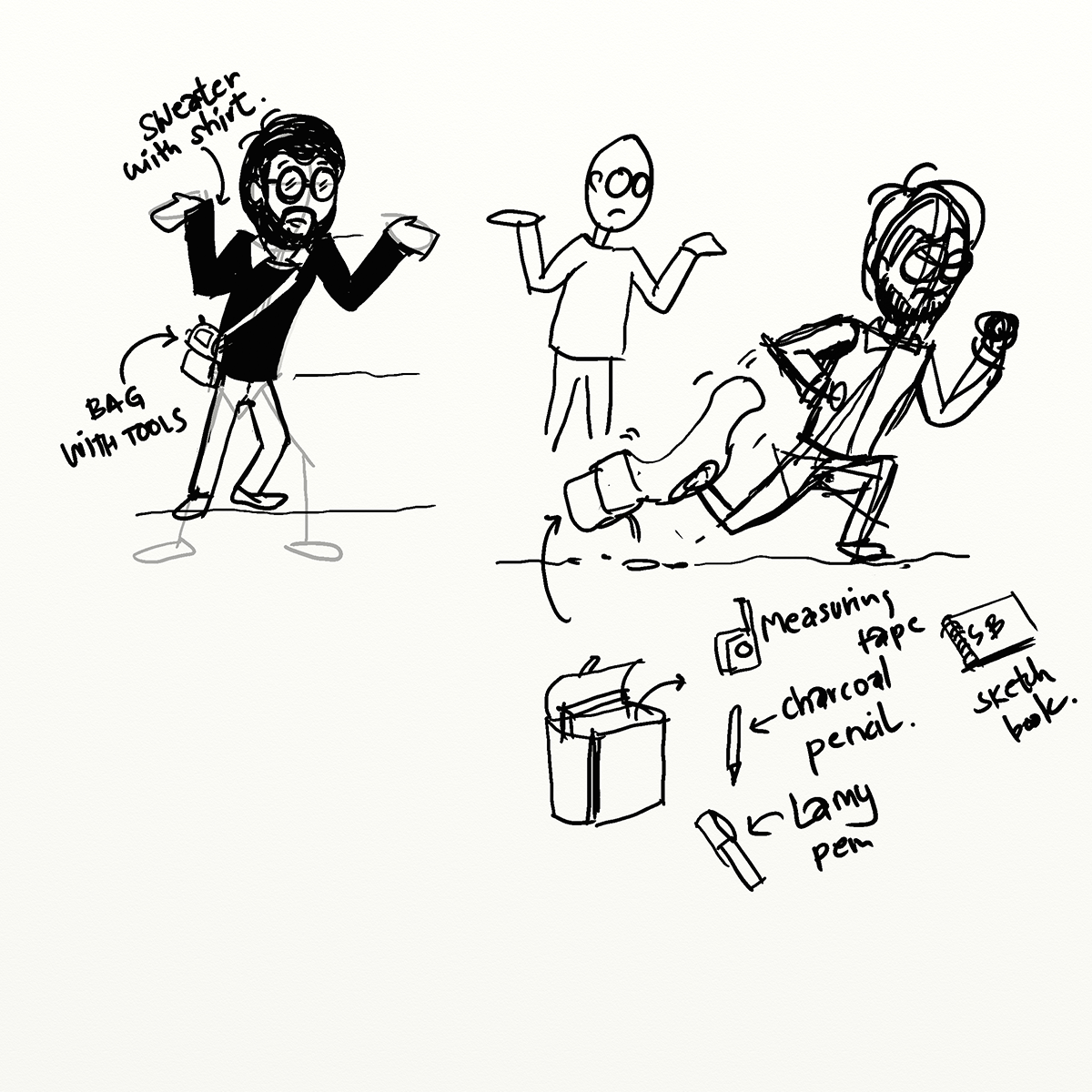 Anuj's character design sketches
Anuj initially had to convince people that he was the only guy behind these comics. But gradually he equipped a support team to which he gladly owes a lot of credit:
Jayesh ganesh – Mentor, Hima Patel – content editing, Nilanjan Mandal – Architect, storyboard making, Ketan Sonawane – Architect and advisor, and Sourav Banerjea – The Leewardists' Conusltancy support.
Follow The Leewardists on their Facebook and Instagram handles to get more insights and stories. To get in touch, write to them at [email protected].
All images courtesy of The Leewardists
> via The Leewardists