Foster+Partners will design new transport system for Jeddah
circulation path image © Foster+Partners
Foster+Partners unveils images of new transport system project in Jeddah which will be designed to bring a new focus on network transport infrastructure for the future of Jeddah.
Watch the Film of Jeddah Metro
According to the declaration of Foster+Partners studio;following an international design competition, a contract signing ceremony was held in Jeddah today to celebrate the appointment of Foster + Partners Team to develop the architectural vision for Jeddah's city-wide public transport plan. The contract was signed by governor of Makkah Province, HH Prince Khaled bin Faisal bin Abdelaziz Al Saud.
Taking a long-term, sustainable approach, which anticipates growth centuries from now, the vision for Jeddah's transport network includes the design of metro, ferry, bus, cycle, public spaces and nodes of development. The comprehensive plan extends from the design of the stations to the trains and branding. In addition, the development of the metro system will create a new urban amenity for the city of Jeddah at key locations below the elevated track.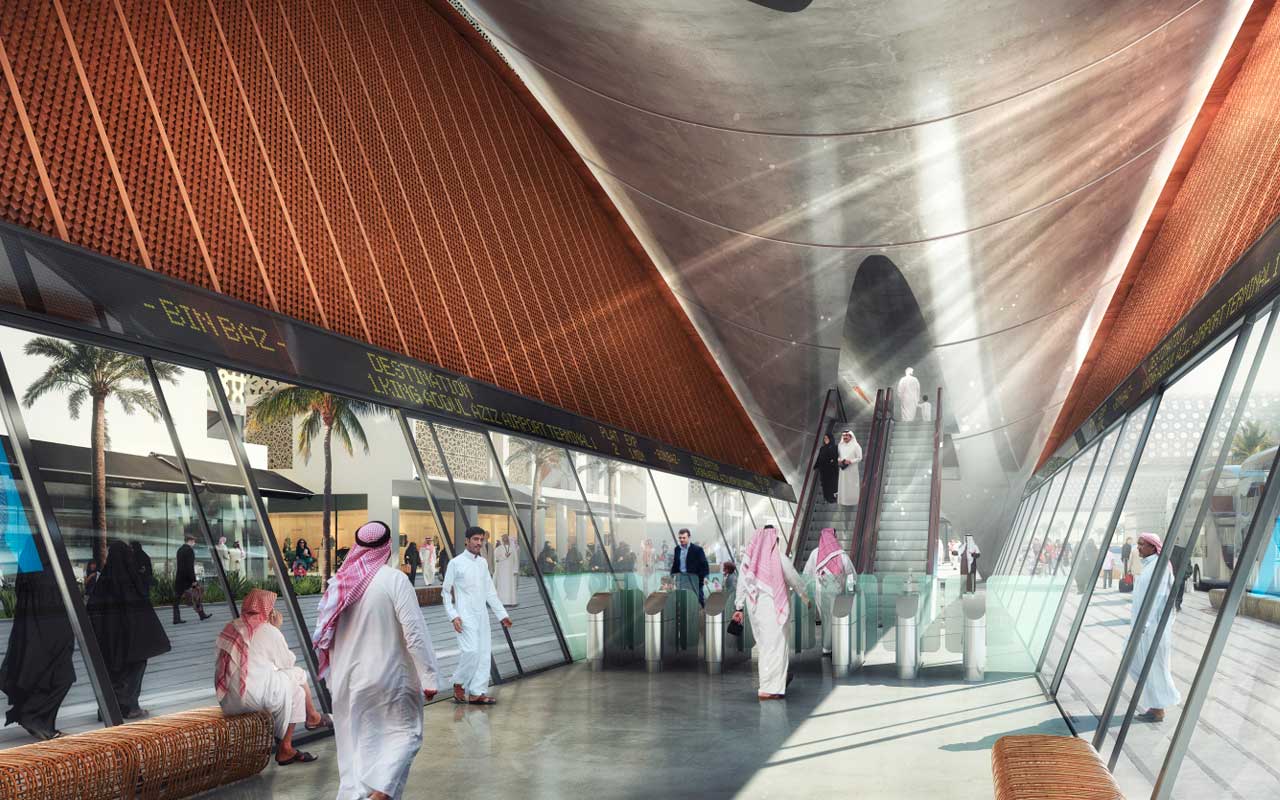 image © Foster+Partners
Designed in response to the local climate, the masterplan is city-wide and draws on the high-density, compact urban model of the ancient quarter of Al Balad, with its mixture of uses and comfortable, walkable shaded streets. Currently only 12 percent of the population live within a 10 minute walk of Jeddah's transport nodes – the project aims to achieve 50 percent, through a process of densification and strategic planning. Each station node will create a new neighbourhood, with a unique character, and together these will create a diverse and vibrant city.
> via Foster+Partners