An elongated Brazilian house by Mf+Arquitetos is closed down by foldable wooden shutters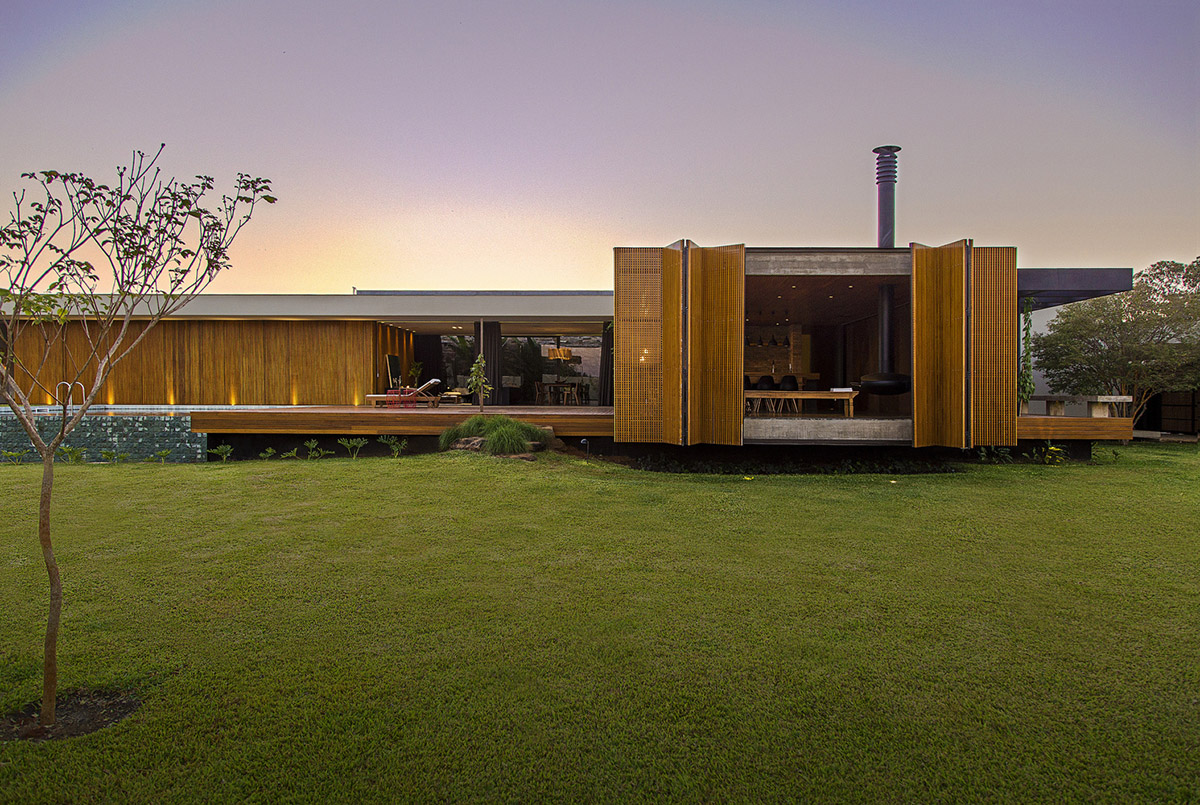 MCNY House is a new private residence stretching out in a plain landscape of Franca in Brasil, which fulfills all the functions of a home needed for each member of family. Designed by Mf+Arquitetos, the house occupies 516 square meters area creating a modest but an inviting space, integrated into a surrounding environment.
Covered by fully foldable wooden shutters as a facade element and a new aesthetic component, the private residence is conceived as an experiment, mixing and discovering the new, and satisfying all family desires.
Simple lines and volumes that create relationships between internal and external space, resulting in the interaction of looks that turn to the garden. The materials used not only determine the finish as well as the specific uses: wood, concrete, stone and Corten steel express the influence of Brazilian modernism.
It is a single-family house which uses local elements inside and outside-and harmonised with a good use of concrete and foldable wooden panels -a trick idea that creates a bold contrast between two materials.
The house is elevated from the ground (75-100 cm) to create an effect look like floating in the air even though its heavy structure. All the rooms are opened double-faced -one side is looking to back garden and the other is looking to front side including a small pool.
The interior is furnished by a traditionalist style such as retro wood tables, fixtures and furnitures, looking to fully planted back garden with masonry stone wall.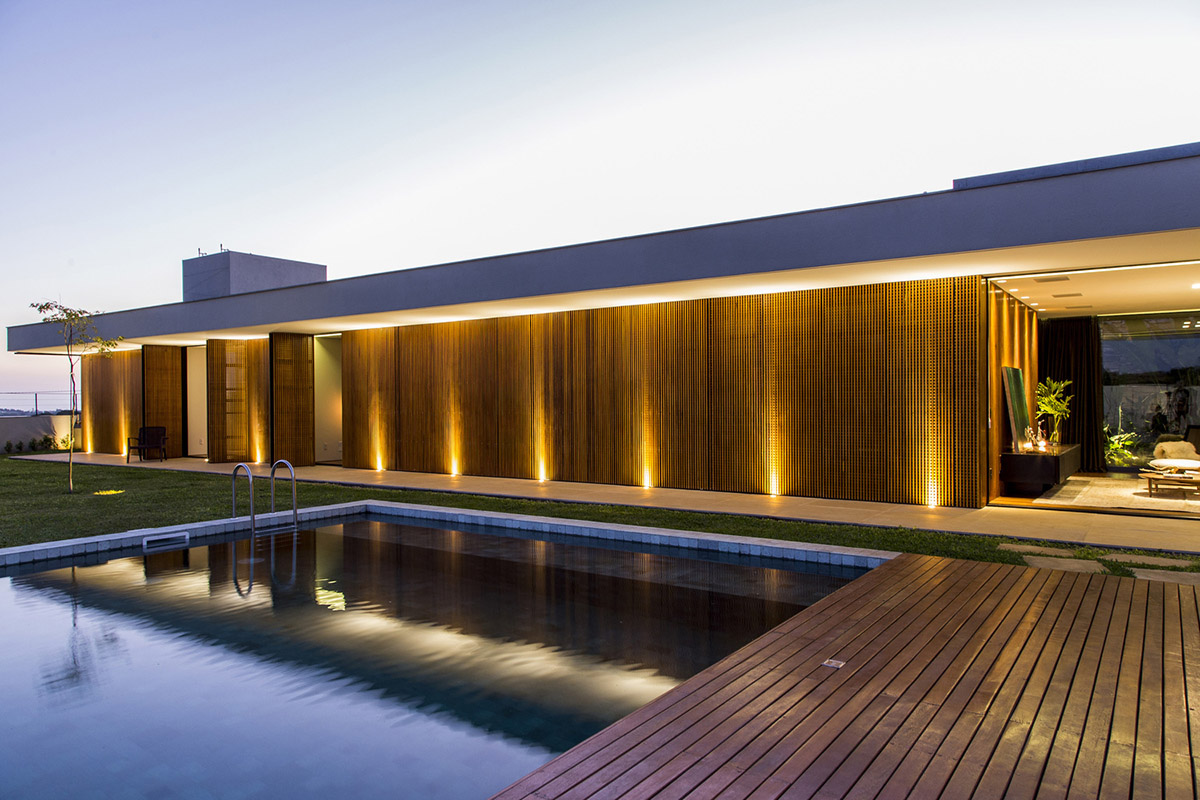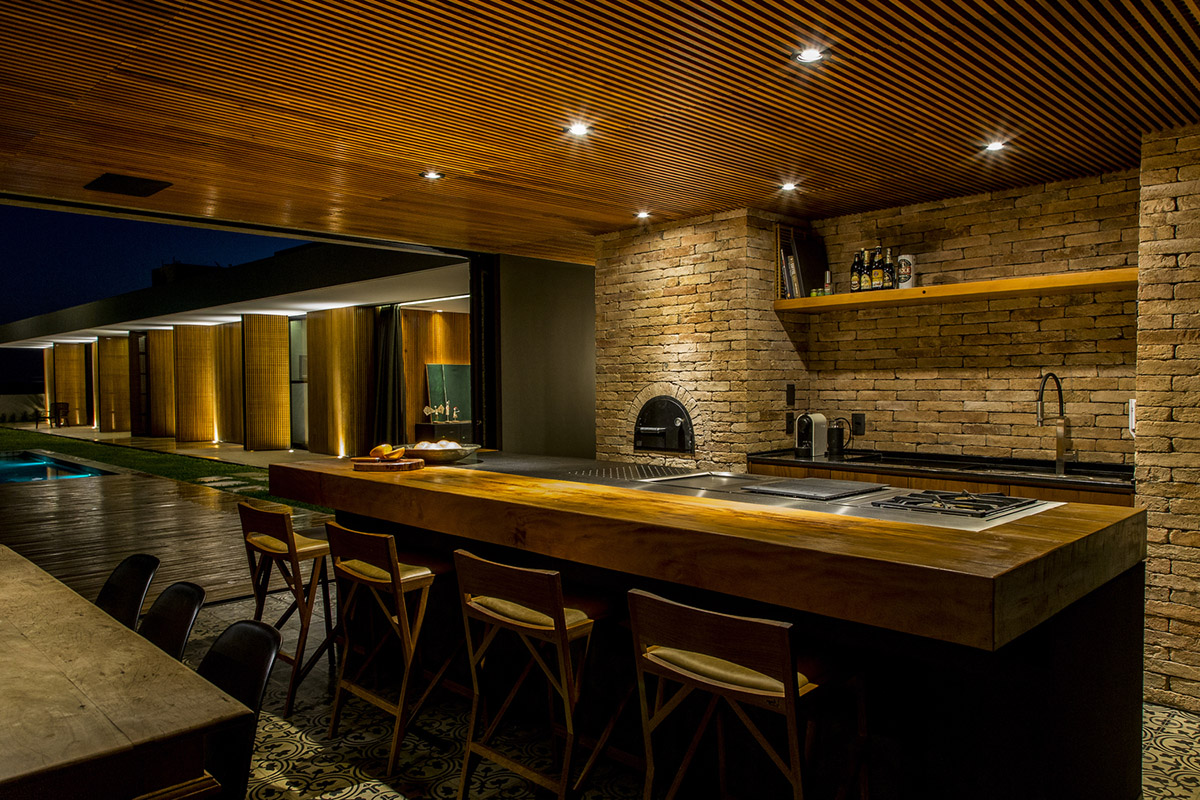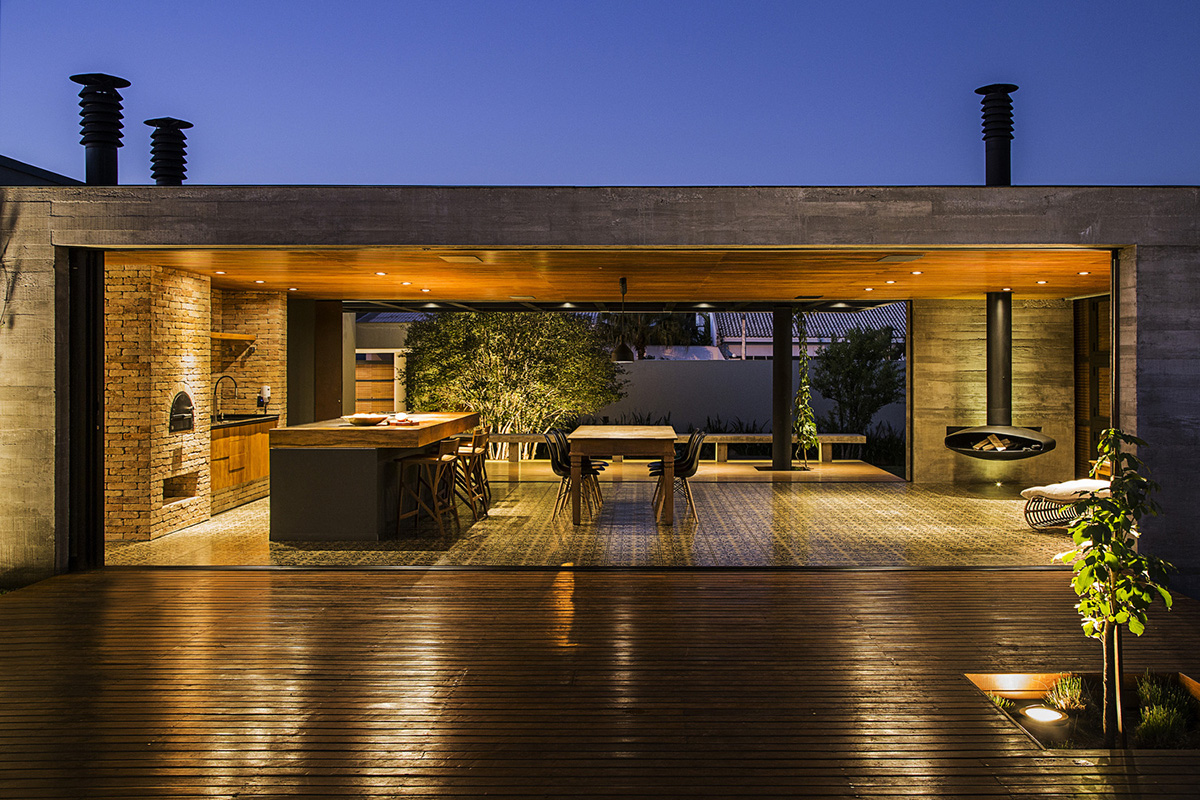 Ground floor plan
Elevation
Section-1
Section-2
Project Facts
Project name: Casa MCNY
Architect: Mf+Arquitetos
Location: Franca, SP, Brazil
Built area: 516 sqm
Year completed: 2016
Landscaping: Vivian viana
Construction: Roman villa engineering
All images © Renato Moura
All drawings © Mf+Arquitetos
> via Mf+Arquitetos