COBE wins New landmark competition in Nordhavnen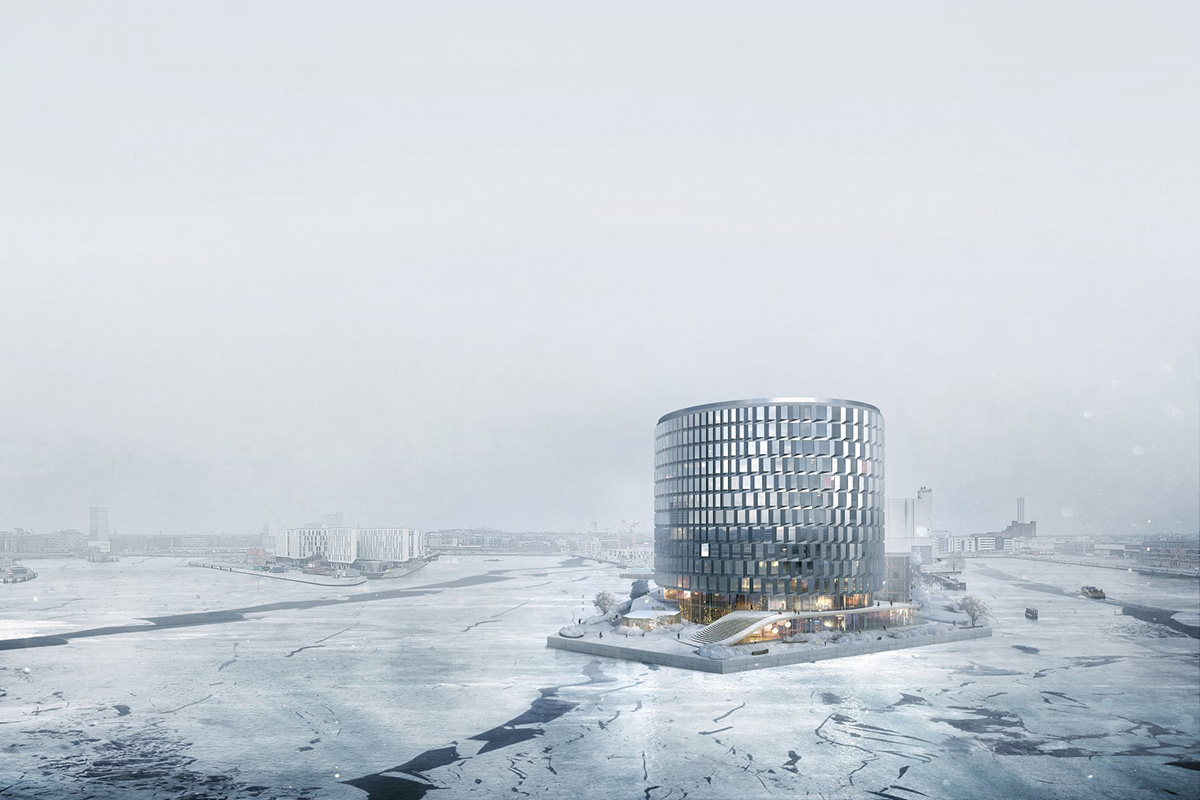 all images © COBE
COBE wins the competition to design a 25.000 m2 office building for PFA Ejendomme in Copenhagen's Nordhavnen area. Together with Vilhelm Lauritzen Architects and Tredje Natur, COBE envisions a new landmark for the neigbourhood and a new meeting place for all residents of Copenhagen.
The overall vision for The Tip of Redmolen is to create a building that signals openness, robustness and dynamism and aims to create an entirely new meeting place for all residents of Copenhagen. A destination where urban life can unfold throughout the year in strong correlation with the residents and the working environment to be established. It is important that the project's great qualities on the ground floor are accessible to all and become an attraction for the city.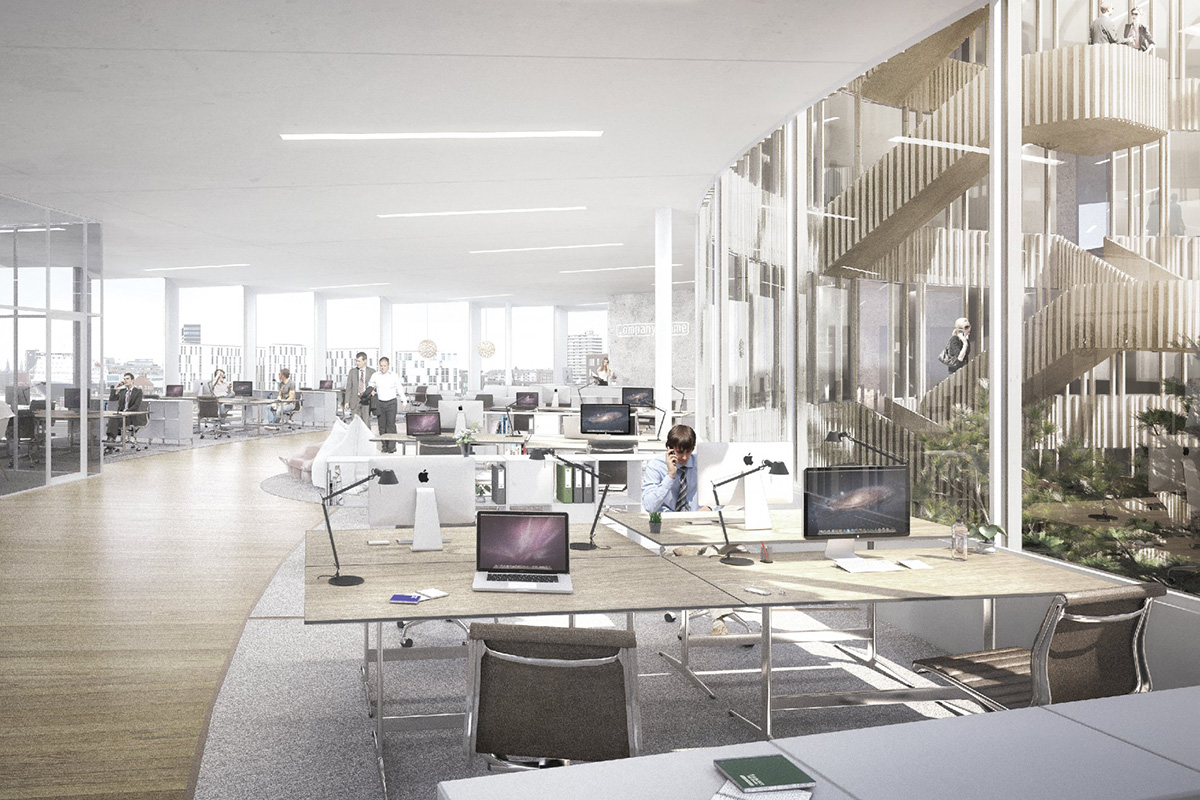 creating a versatile and inspiring working environment
In this way the project generously underlines the client's basic desire that the house must appear friendly, transparent, and responsive, while creating a landmark in Copenhagen's harbour front. This is where you go and buy an ice cream in the old customs building, and at the same time work and reside enjoying the magnificent views of Øresund and the towers of Copenhagen. A new archetypical Copenhagen location within the city.
How to create an ofice building as well as an urban destination in Nordhavnen - in the middle of Copenhagen's harbour front?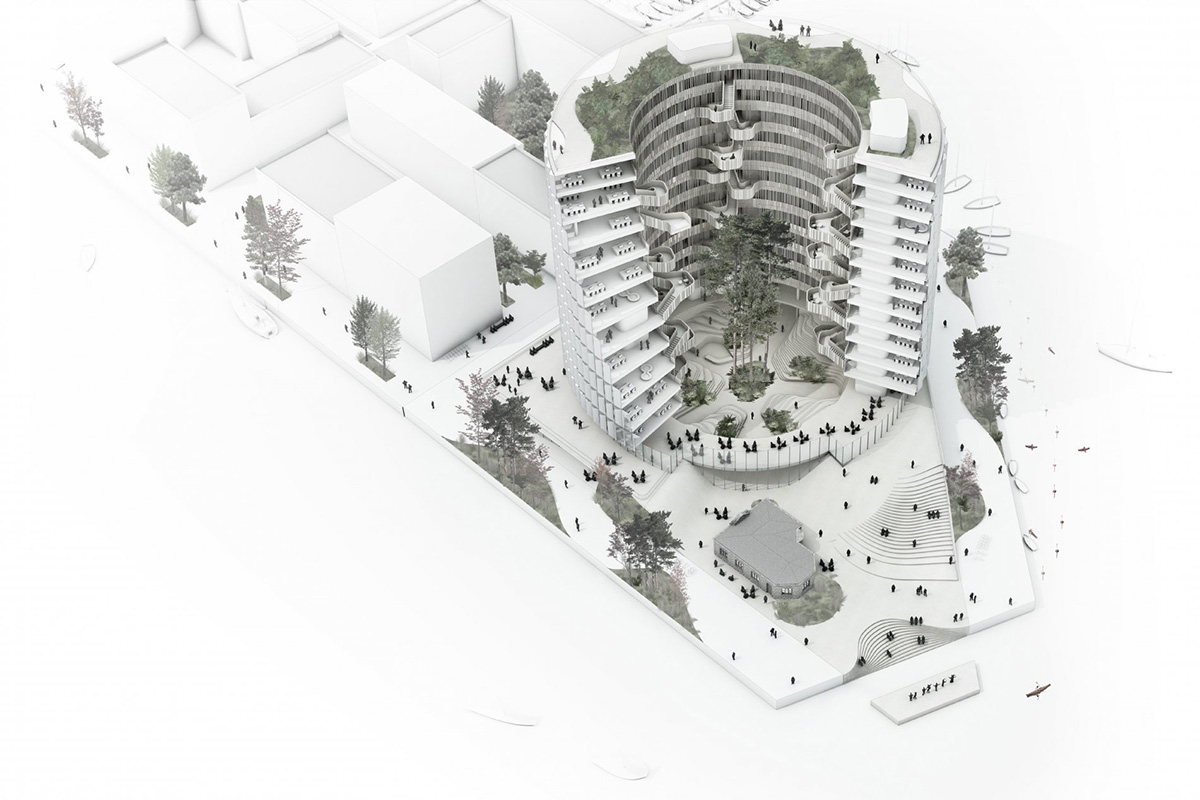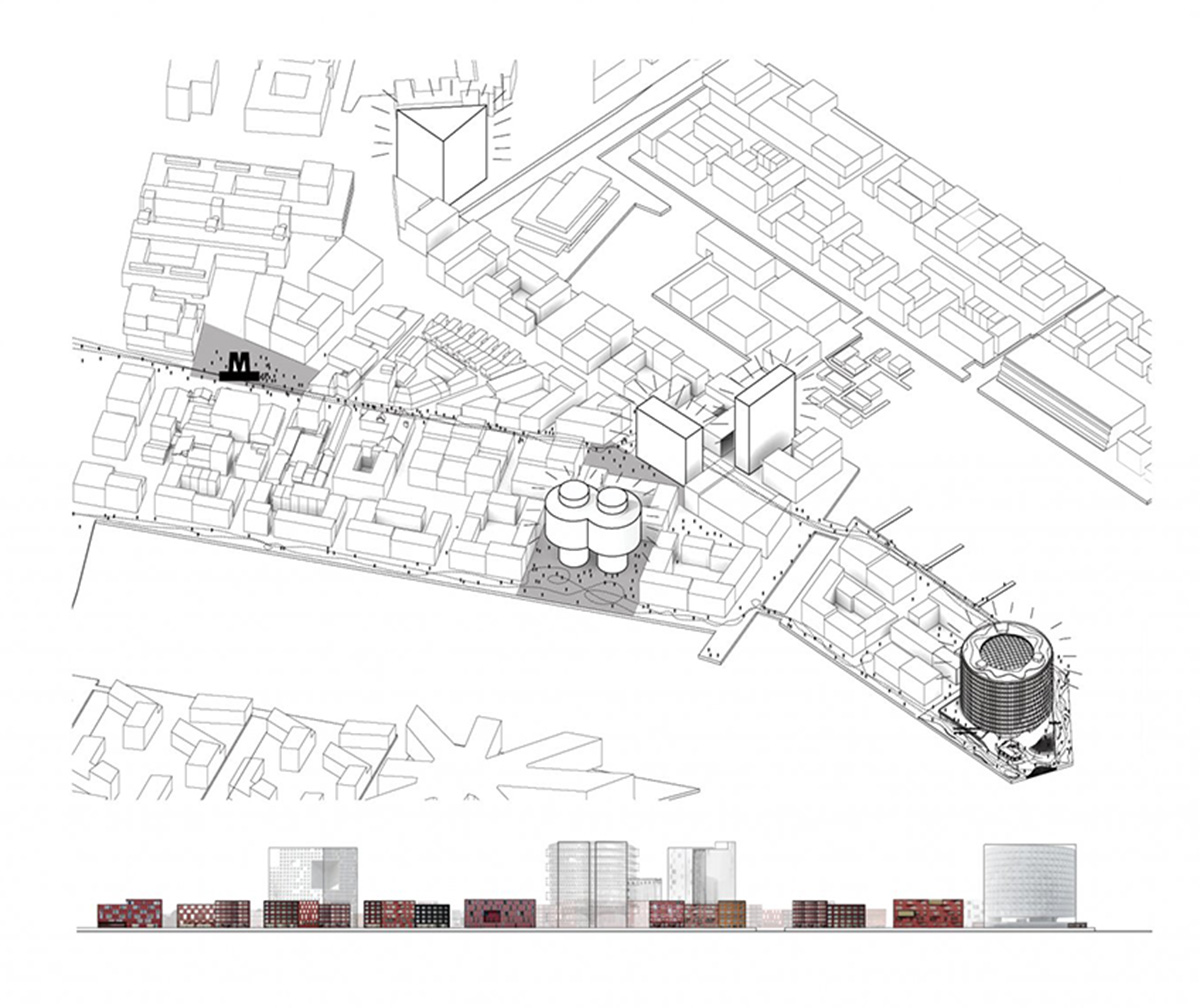 For the coming years Nordhavnen will be transformed into a new Copenhagen neighbourhood. The Tip of Redmolen will be a prominent landmark in the new neighbourhood greeting all visitors. The tip inscribes itself in the uniqueness of the surrounding neighborhood's character, and will become a landmark together with the preserved old silos.
The program division creates a concept for an office building that interacts with the surrounding city. A new public landscape plinth is combined with the atrium establishing a central meeting place as the heart of the building
COBE's proposal for the division of the program
The building's sustainable principles
The building design gives space for flexibility and allows for both one domicile and multi lease tenants floor by floor
The facade has alternating openings correlating with the four corners of the world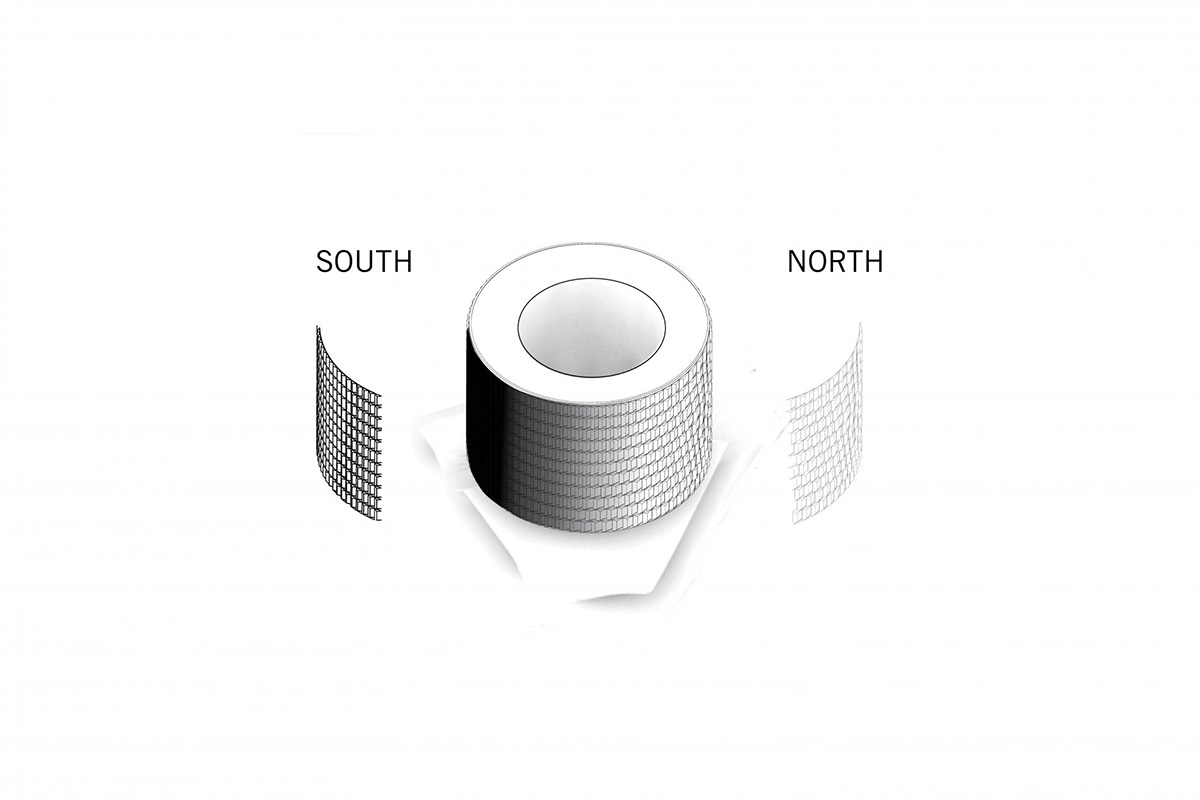 This results in a daylight optimized facade
The facade design is based on a radiation analysis creating a more energy-efficient result
And creating a varied and diverse facade expression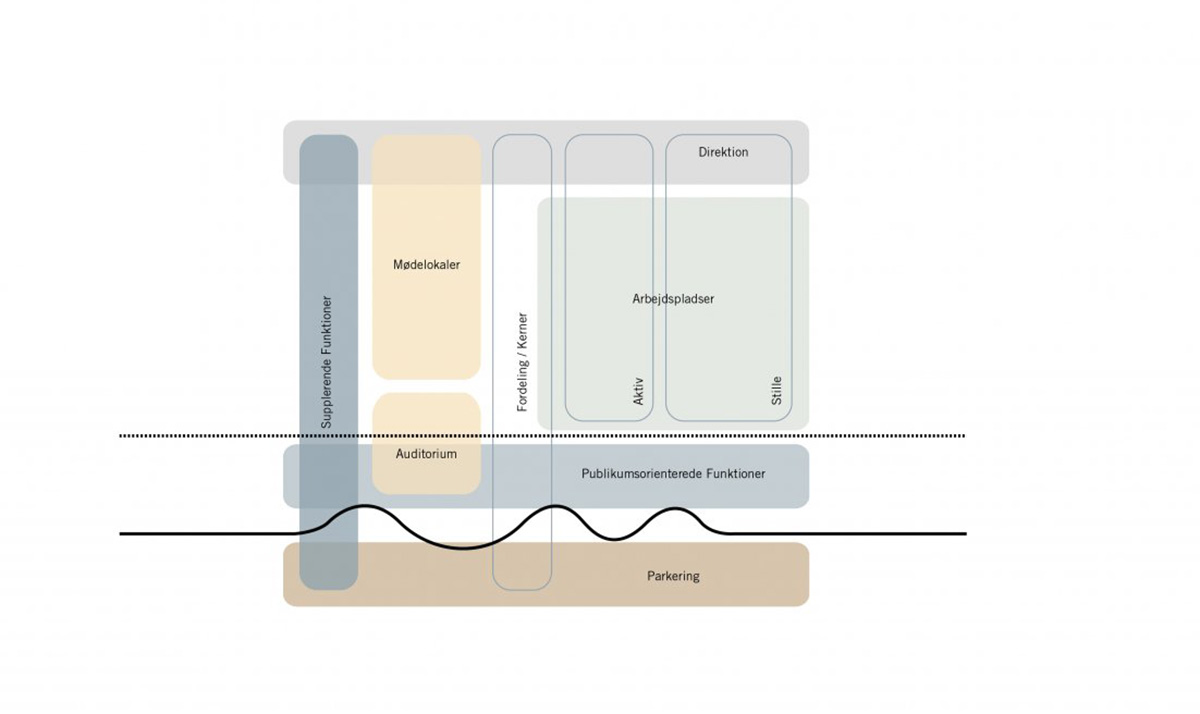 The competition program
ground floor plan
mounting principle of the facade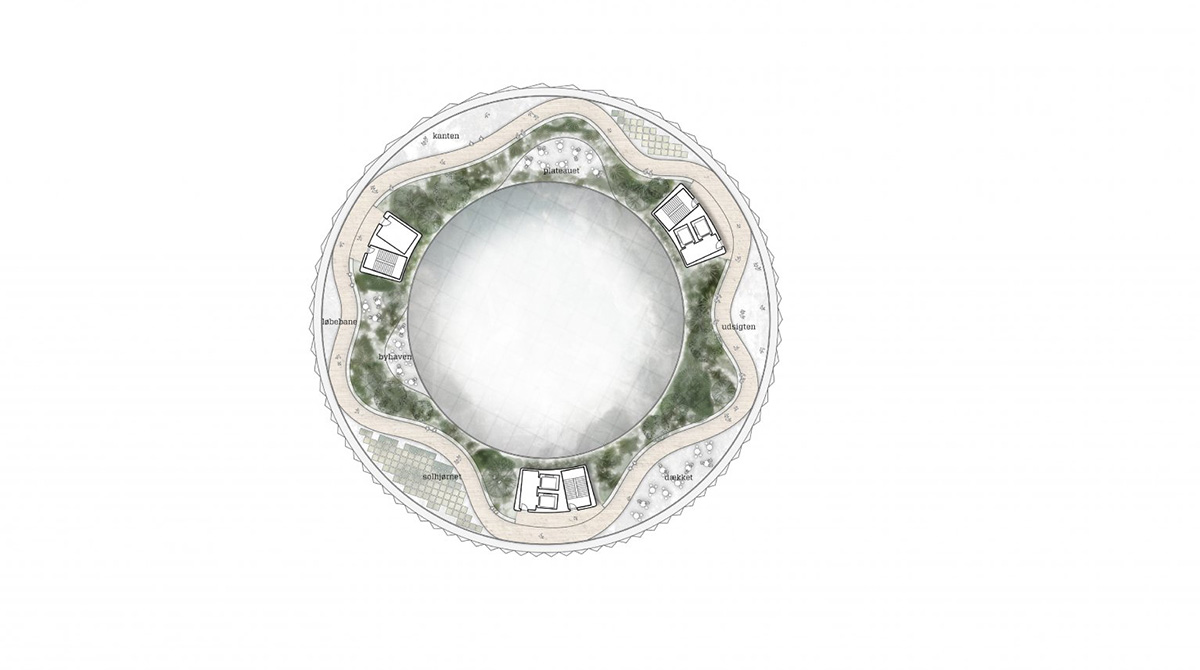 roof garden
section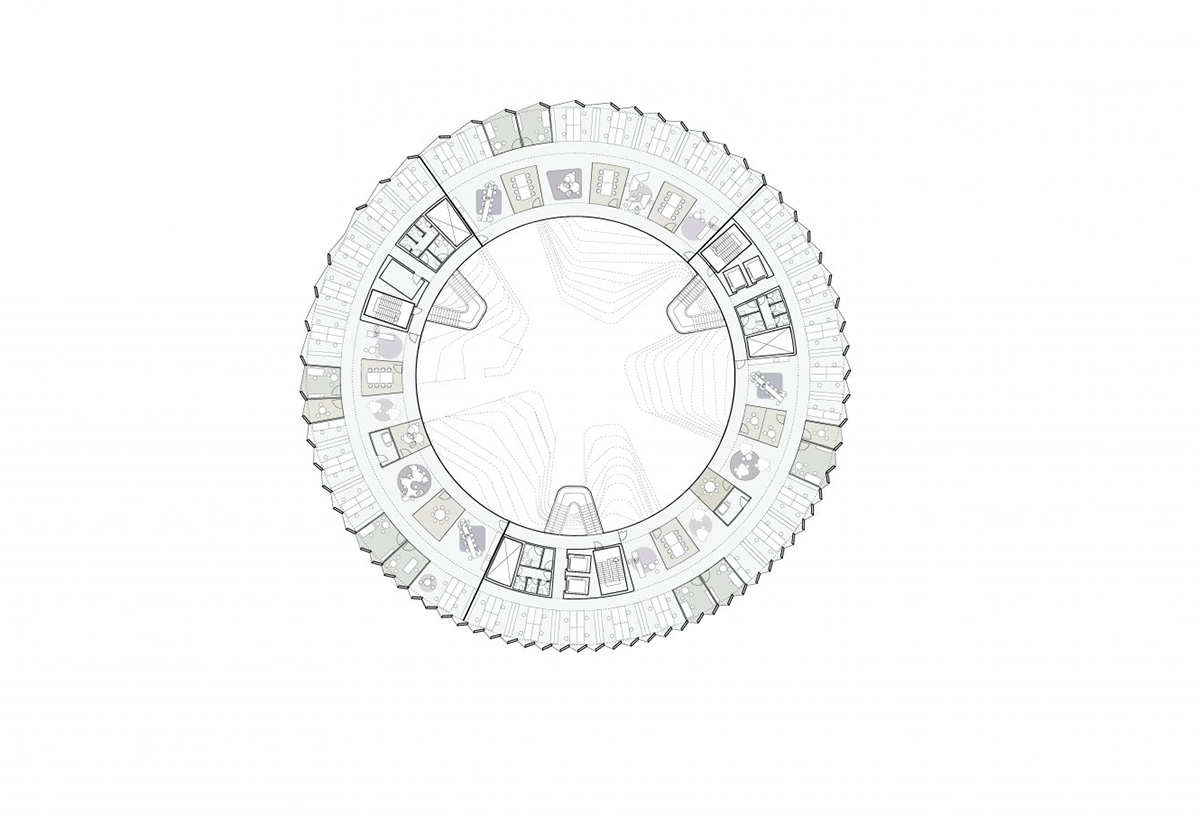 typical floor plan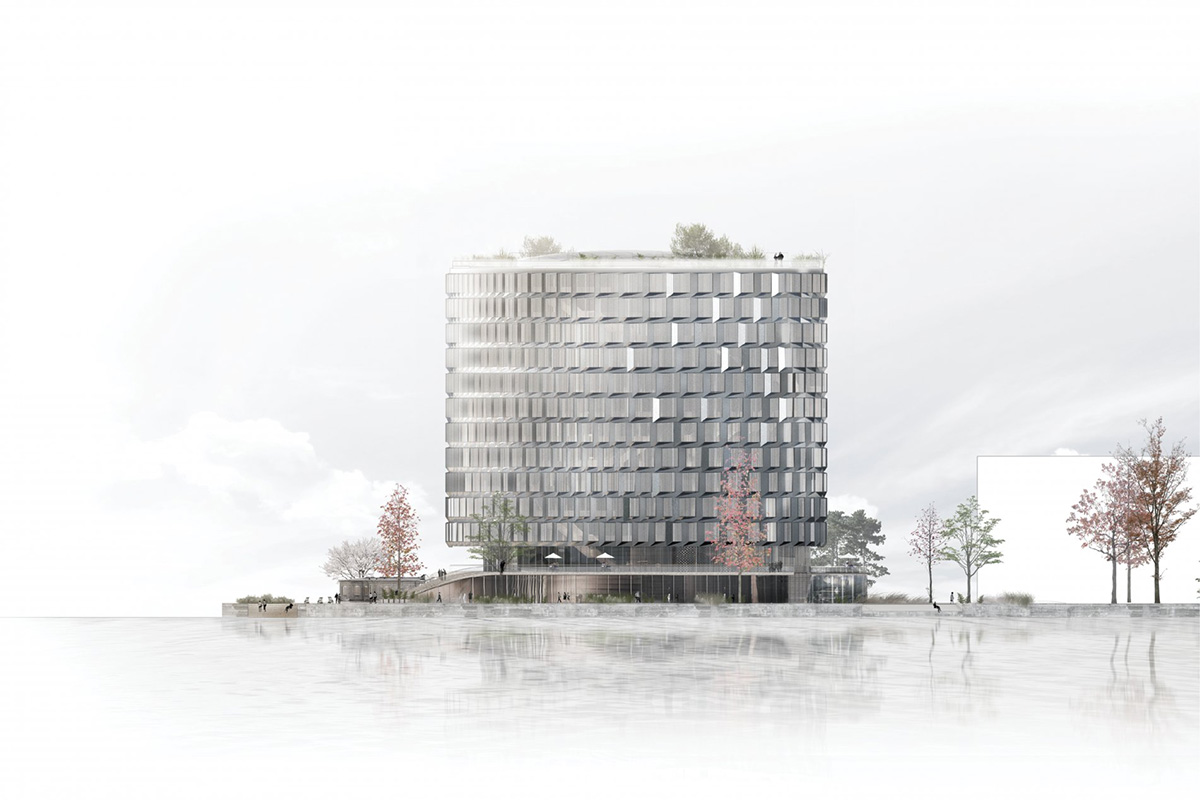 north elevation
south elevation
Project Facts
Location: Nordhavnen, Copenhagen, Denmark
Client: PFA Ejendomme
Program: Office building
Size: 25.000 m2
Status: 1st prize in competition in 2015, on-going
Collaborators: Vilhelm Lauritzen Architects, Tredje Natur, Tore Banke
Team: Dan Stubbergaard, Mads Birgens Kristensen, Rasmus Hjortshøj, Tonny Jensen, Jonas Nordgren, Maki Portillia, Mark Aron Thomsen, Emil Scharnweber, Andy Minchev