C.F.X House is a new rental-dwelling for 9 households derived from minimum site area in Tokyo
Japanese-based Junichi Sampei, founder and lead designer of A.L.X, is a well-known architect with his white, simple and narrow houses in Tokyo, Japan. The architect designed 'C.F.X. house' in Tokyo by using a narrow site to build maximum space for 9 houselholds, filling the land full with elongated concrete structure towards back. The aim of co-housing is to create a complex space with simple rules. C.F.X. house is located at the end of the shopping street of a few minutes walk from Ikebukuro near station. The site area is about 40 square meters, the site shape is elongated, in the north front road, and within the range of 2m about planning the road, also severe altitude hatched.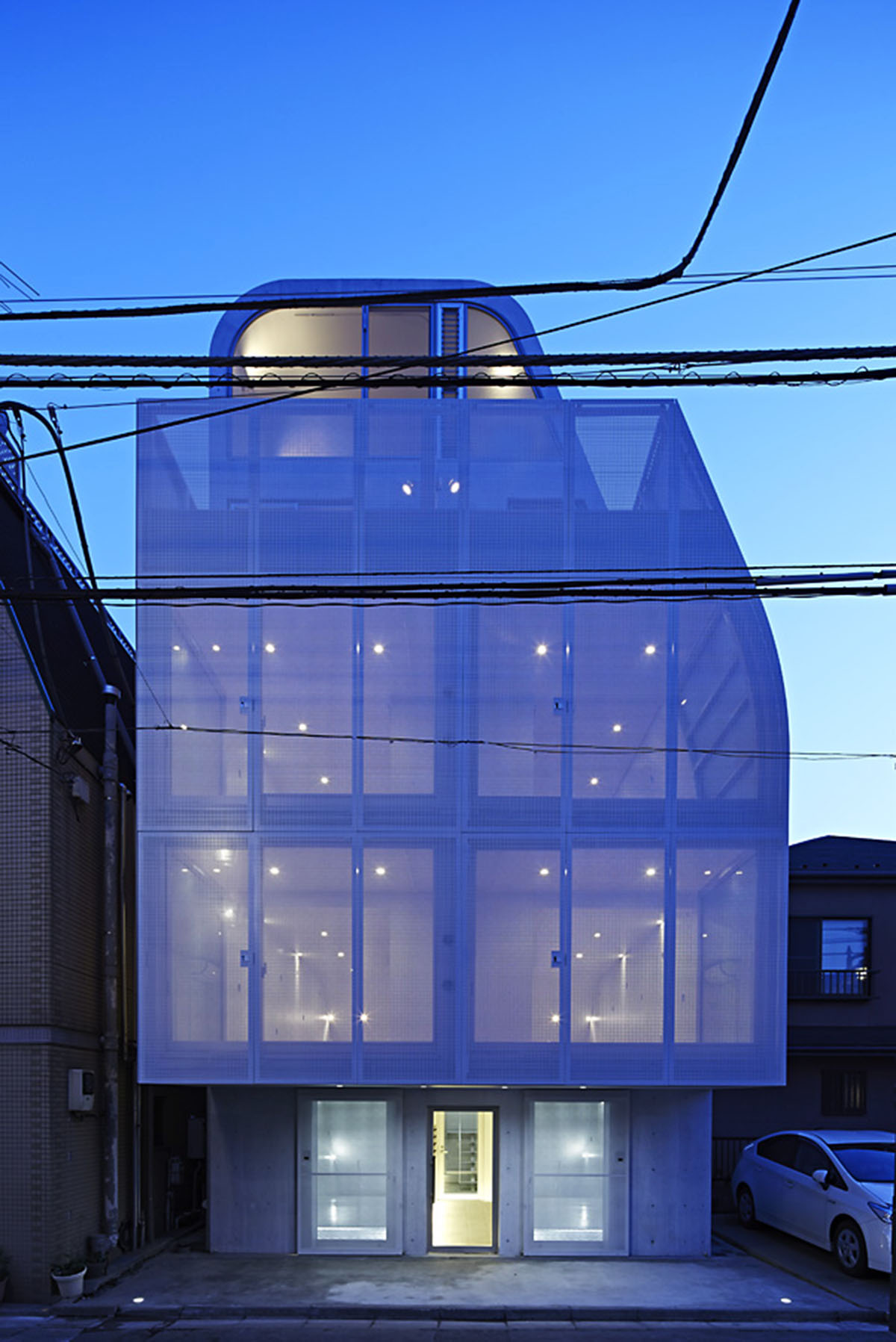 For applications specific it can be said that the area nor without commercial land in residential areas. Originally's site conditions can not expect a high profitability, but the 1LDK type of rental dwelling unit with a relatively clear, and 9 households secured, are pulling out the potential of the land in full.
As a result of considering the various plans, in addition to the basement floor, the south side as the ground four layers of ceiling height 2.8m, the north side and a five-layer of ceiling height 2.1m, connecting these two in the indoor stairs simply. It was done for configuration. Moreover, shared stairs are placed in the center of the building that created an elongated dwelling unit provided with a room in the north-south. All of the dwelling units of the three-way opening has become an architectural corner room. The stairs in dwelling unit has a width which exceeds the 1.5m, rather than corridors used as another room using the difference in height.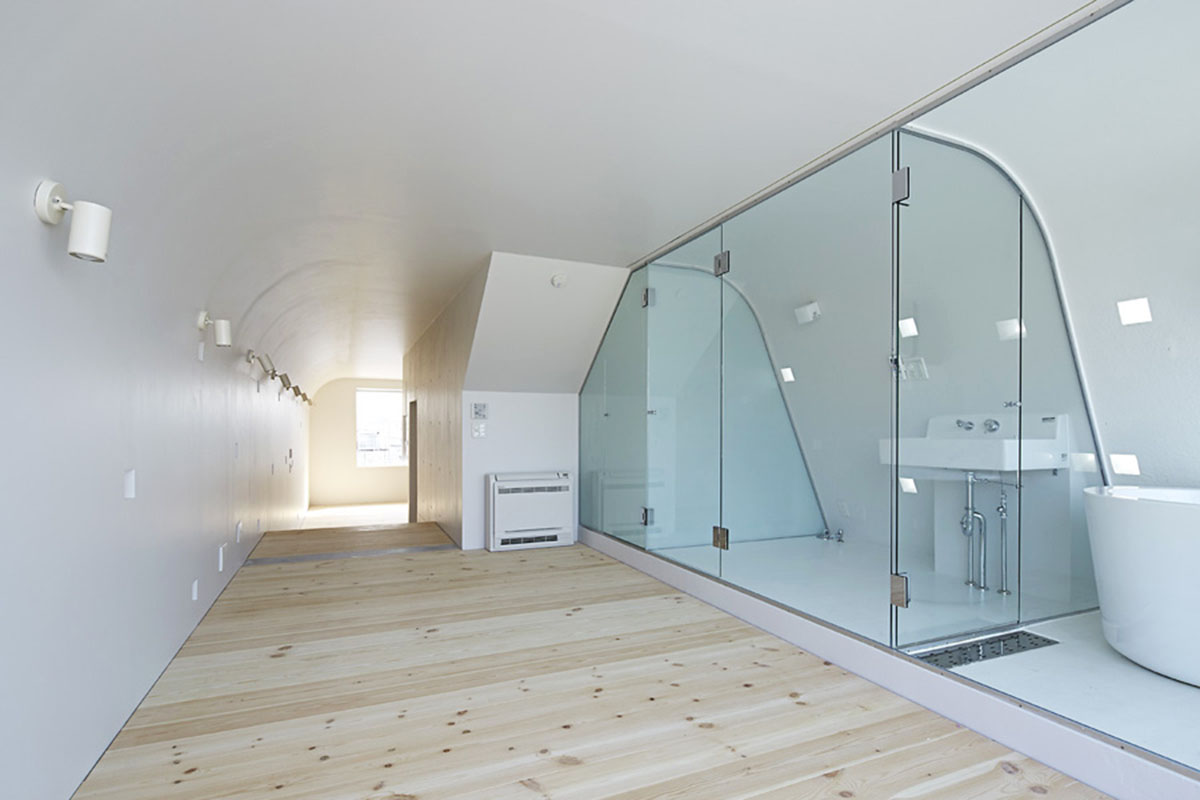 Stairs gradient as the upper floor loosely, the relationship of the top and bottom dwelling unit is gradually changed. In addition, the cut volumes include highly oblique lines, using a curved wall, so that if this embodiment is selected in the design reasons. For daylight from the wall surface of the east and west adjacent land side, to compensate for the lighting of the interior to place the glass block at random.
Also, only the structure of the portion of the road plan passes, and future removal possible for steel, which has been with the solarium places marked with a blindfold of punching metal. The punching metal of the screen is removable, it is devised to be able to be used after the road widening. The roof shares space kitchen, which is created to promote exchanges between residents, and has a outdoor living.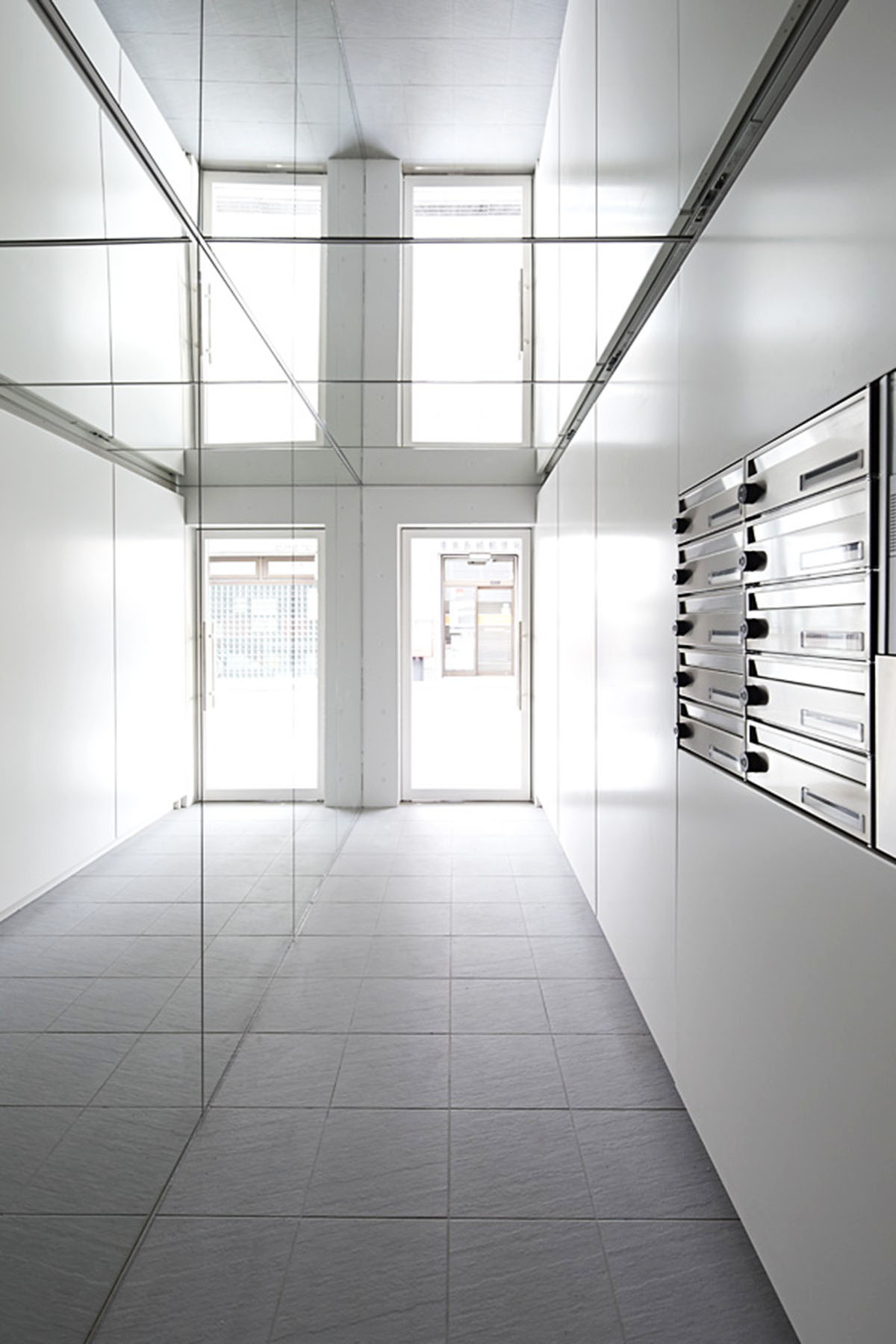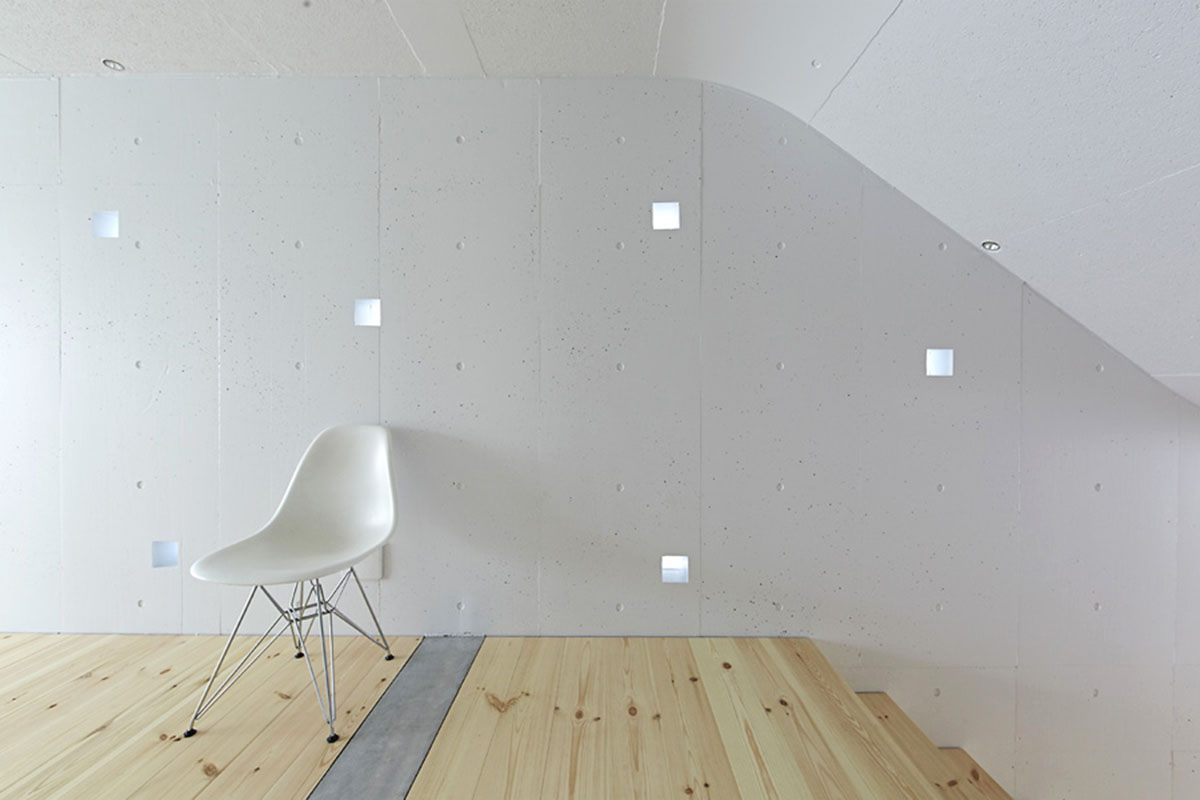 Project Facts
Architects: Junichi Sampei / A.L.X.
Structral engineers: Hiroki Kume
Location: Tokyo, Japan
Structure: Reinforced concrete; 5stories and 1 underground story
Total floor area: 476.9m2
Completion date: Apr. 2014
all images © Kouichi Torimura
> via xain.jp