OMA's Netherlands Dance Theater will be undergoing a substantial change
all images © Hans Werlemann, courtesy of OMA
OMA's vernacular architecture The Netherlands Dance Theatre in the centre of The Hague will largely be demolished- and according to the national press, behind the fences have already taken the first bite from the Dr. Anton Philips Hall. The bulk of the demolition work should be completed this year. Dr.Anton Philips Hall disappears altogether. The Lucent Dance Theatre will remain only the rear upright. This is used during construction for the staging and rehearsal space for the dancers of NDT.
areal view of the Netherlands Dance Theater
OMA completed the building in 1987, was originally conceived in 1980 as an extension to a circus theatre in Scheveningen, a seaside resort in The Hague. In 1984, the design was adapted for a new site - the Spui Complex - in the centre of The Hague. This new context - an area undergoing substantial change - was dominated by two slabs, the slope of an abandoned project for an innercity motorway, the axis towards the houses of parliament, the site for the future town hall, and a 17th century church - a lonely testimony to the once historical centre.
In the press release announced by OMA, The Dance Theatre had to share the Spui Complex with a concert hall designed by Van Mourik, architect and a hotel designed by Carel Weeber-also the planner of the complex. What would have been a flamboyant exterior reflecting the holiday vernacular of Scheveningen became, in the city centre, a humble building (with the exception of the billboard/mural), which almost disappears between its extroverted neighbours.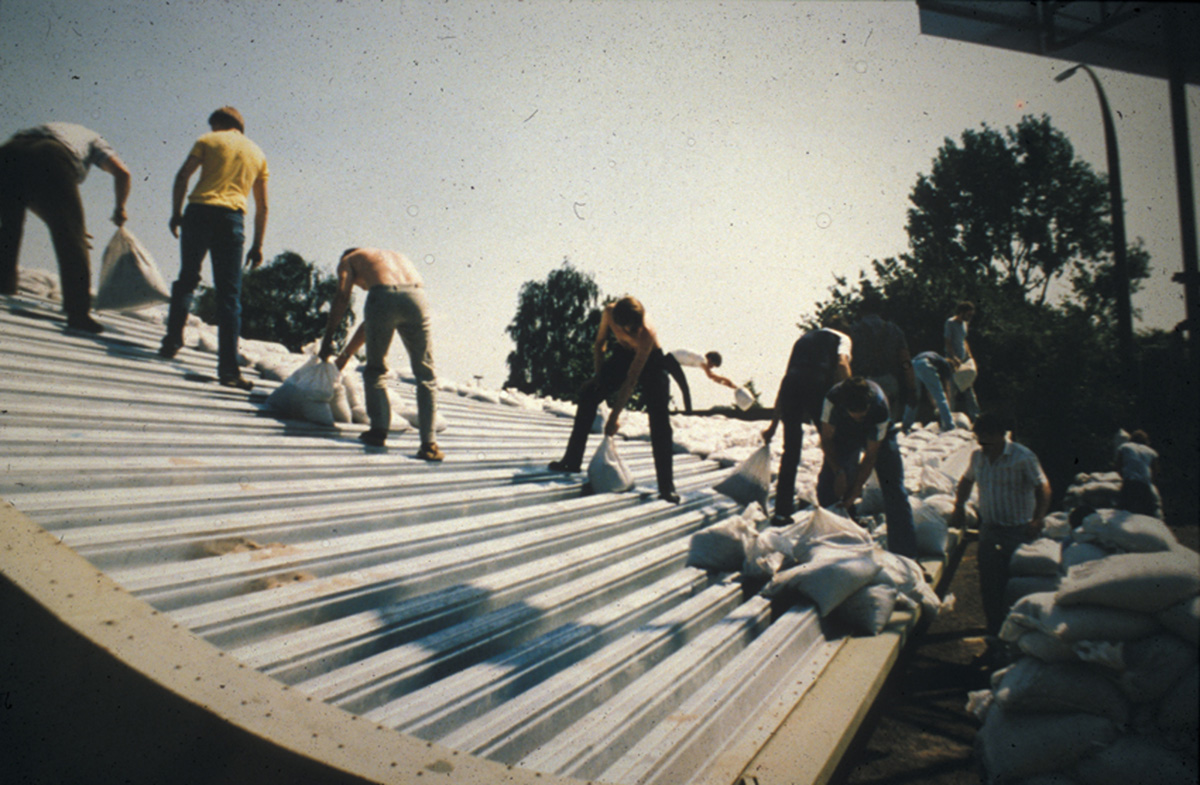 OMA explains that although there was minimal collaboration between OMA and the architects of the concert hall, the buildings' physical proximity generated a shared foyer - a 7-metre wide alley between the two buildings - in which an exterior wall of the concert hall becomes part of the NDT interior. The foyer consists of three levels: the lowest slotted beneath the auditorium tiers, above it a half-moon balcony, the highest - a 'floating' skybar.
view from interior of the building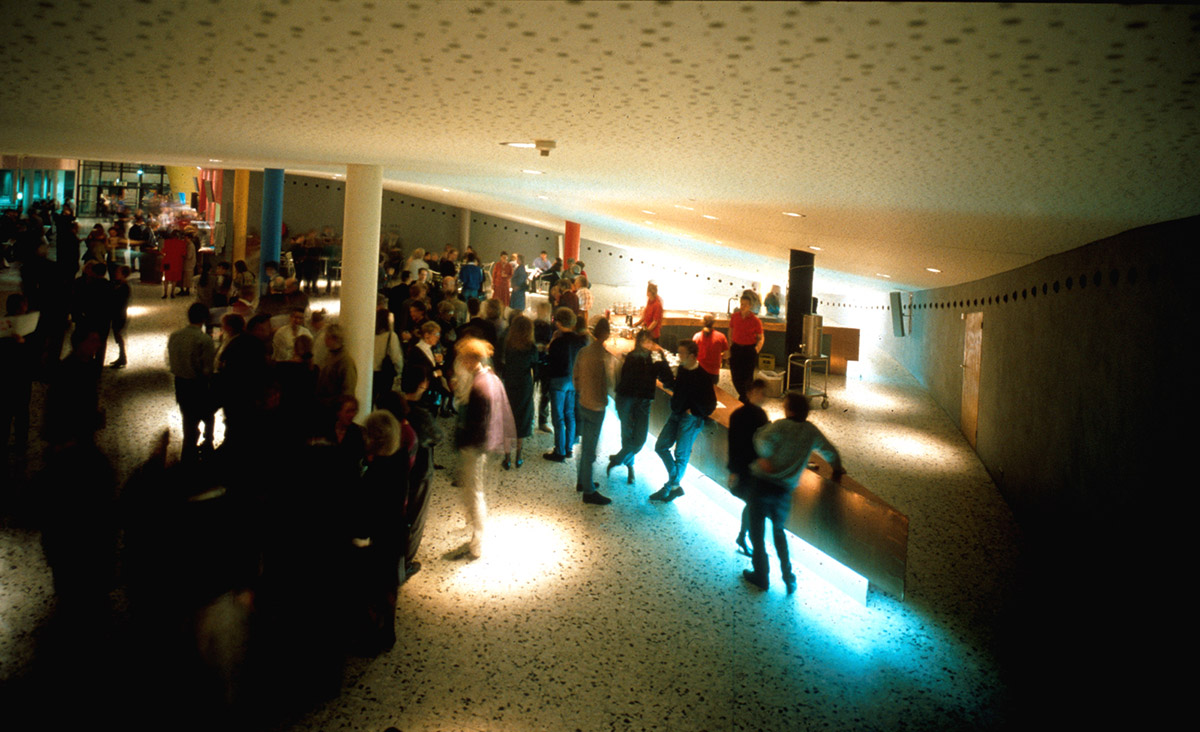 view from foyer of the building
exterior view of the building
theatre stage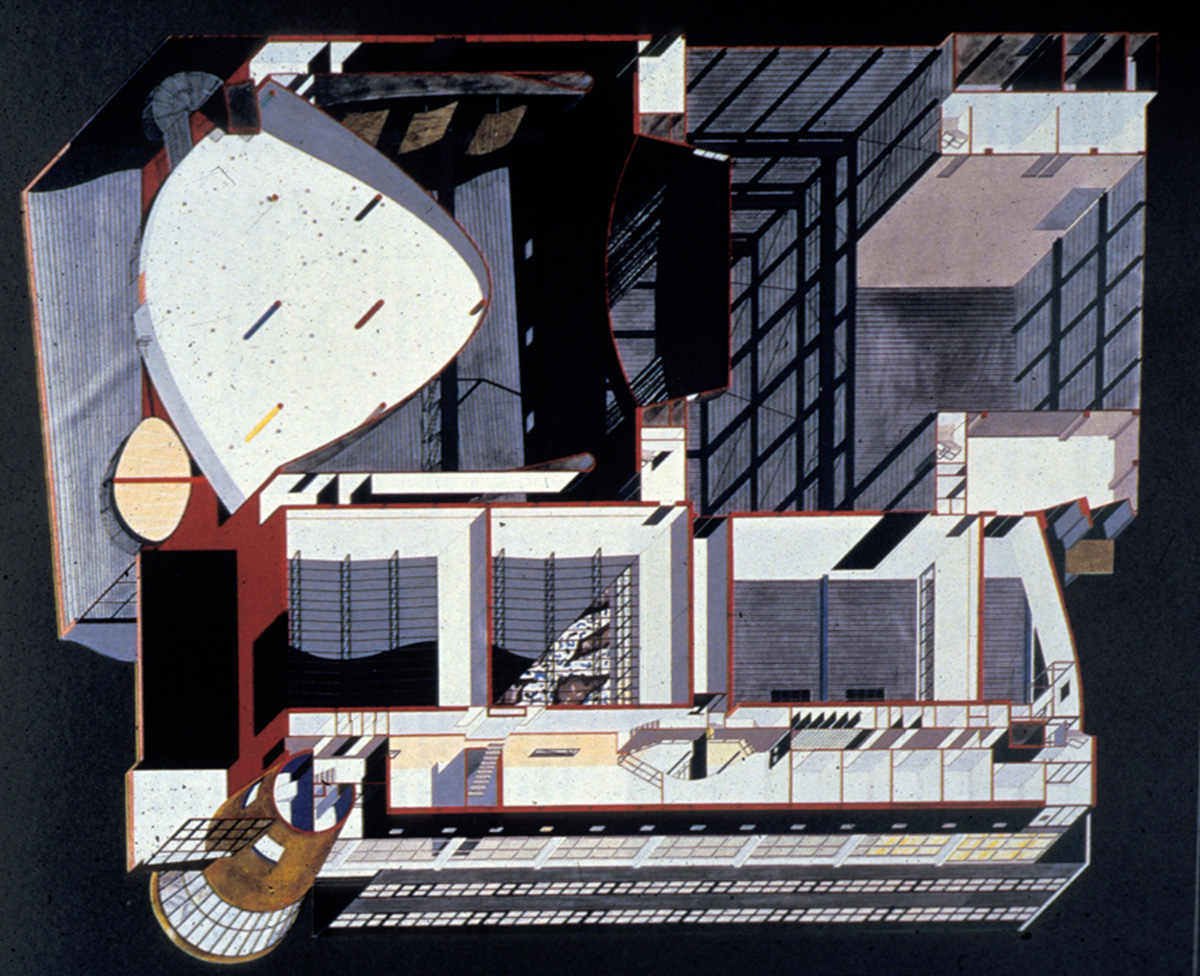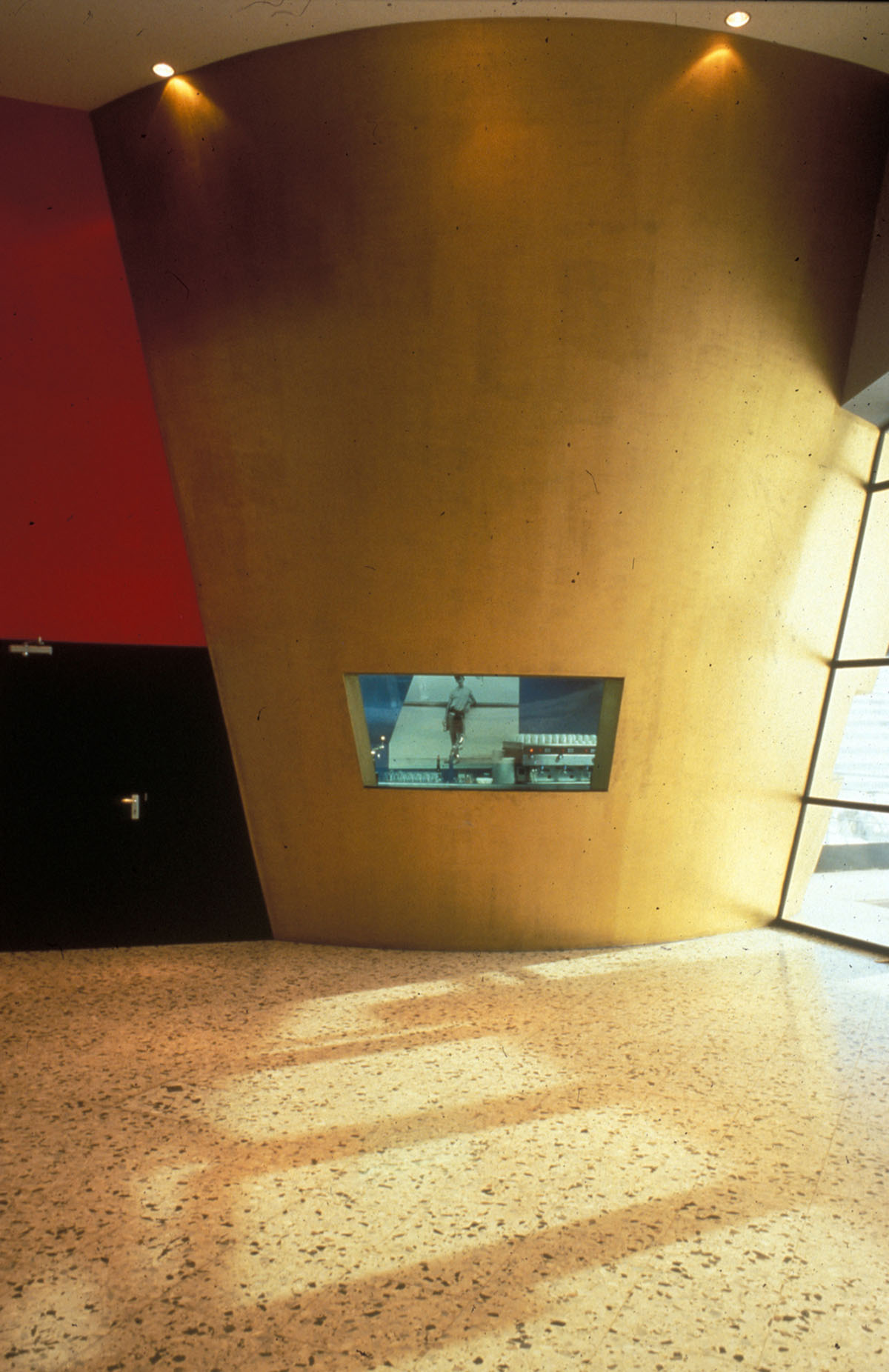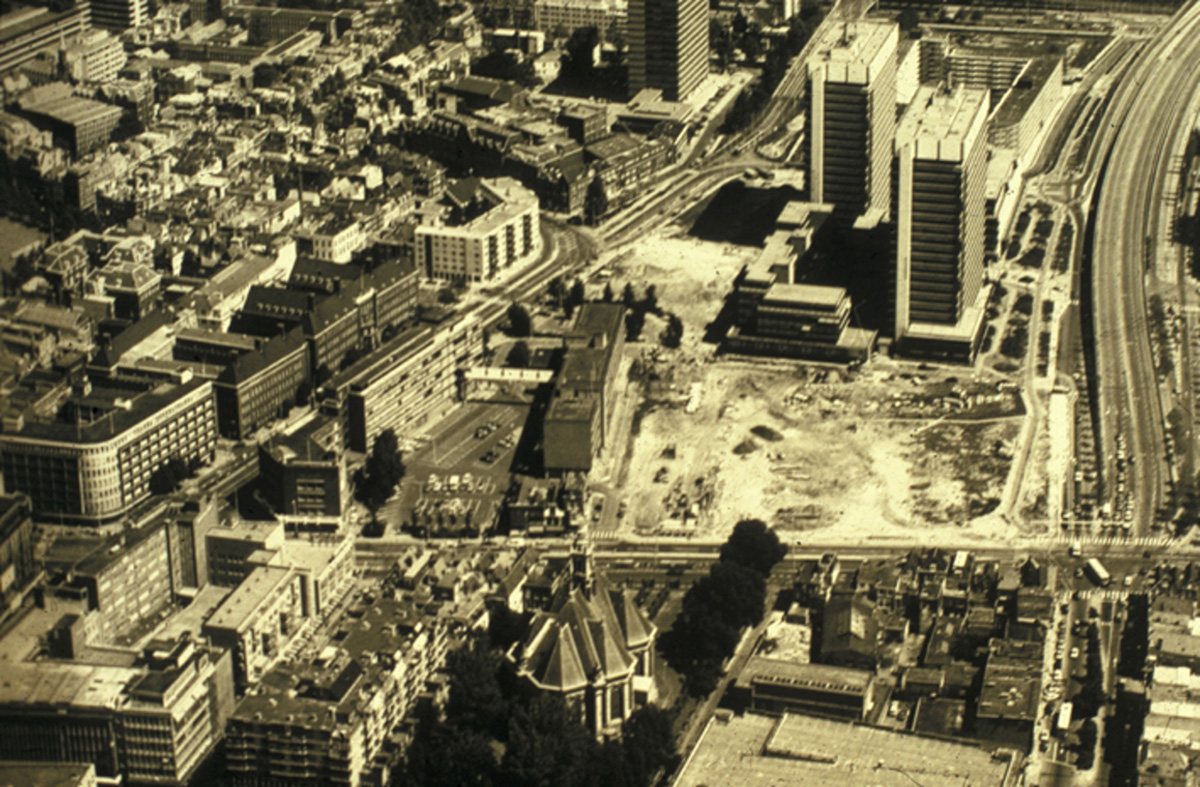 Project Facts
Location: The Hague, Netherlands
Client: Netherlands Dance Theatre
Year: 1981-1987
Status: Completed
Program: Theatre
Team: Rem Koolhaas, Jaap van Heest, Dirk Hendriks, Wim Kloosterboer, Willem-Jan Neutelings, Frank Roodbeen, Ron Steiner, Jeroen Thomas, Frans Vogelaar
Collaborators
Interior Consultant: Petra Blaisse
Interior Consultant: Boa Contractors
Lighting Consultant: Hans Werlemann
Collaborating Artist: Madelon Vriesendorp
Structural Engineer: Polonyi und Finck
Electrical Engineer: Stakebrand van Toorenburg
Acoustician: Prof. de Lange