LAVA selected to design German Pavilion for Expo 2020 in Dubai
LAVA (Laboratory For Visionary Architecture) has been named as the winner of the competition for German Pavilion for Expo 2020 in Dubai. Announced by pavilion manager Koelnmesse at a press conference in Cologne on 4 September 2018, LAVA will be collaborating with Cologne-based agency facts and fiction, Swiss construction company Adunic, and pavilion manager Koelnmesse.
The first images of the Pavilion have also been released at the press conference, but details about the project are expected to be released at a second press conference at the Steigenberger Hotel Business Bay in Dubai on 19 September, 2018.
LAVA's proposal is made up of shifted mirrored boxes with a floating roof arranged on a multi-leveled layout. The pavilion will comprise a mix of program, including restaurant, auditory, plaza, main show hall, bio-diversity lab and terrace, future city lab and terrace, energy lab and terrace, queueing and preshow.
Expo 2020 Dubai's theme is entitled "Connecting Minds, Creating the Future" and will be inviting countries from all around the world. Its sub-themes are named as "Opportunity, Sustainability, and Mobility", to progress and prosperity without compromising the needs of future generations with Sustainability, to unblock new possibilities for people and communities, contributing successfully to the future with Mobility and to create more intelligent and productive connections with Opportunity.
The Expo 2020 will open its doors from 20 October 2020 until to 10 April 2021. Preparations have already begun.
"We're delighted to have won the German Pavilion contest," said Dietmar Jähn, managing director at facts and fiction, commenting on the selection committee's decision.
"It's a dream come true and a great honour for us to have our concept chosen to represent Germany at the EXPO in Dubai."
"The awarding of the contract to facts and fiction and Adunic marks the end of a ten-month process. We are happy that things can now progress and building work can start on our plot in Dubai next year," said Dietmar Schmitz from Germany's Federal Ministry for Economic Affairs and Energy.
New to Expo is LAVA, an international team of architects with offices in Berlin, Stuttgart and Sydney and a wealth of experience, having worked on a wide variety of major projects around the world. In the Middle East, for instance, LAVA helped plan the Masdar eco city in Abu Dhabi and also designed the architecture for the King Abdulaziz City for Science and Technology in Riyadh, Saudi Arabia.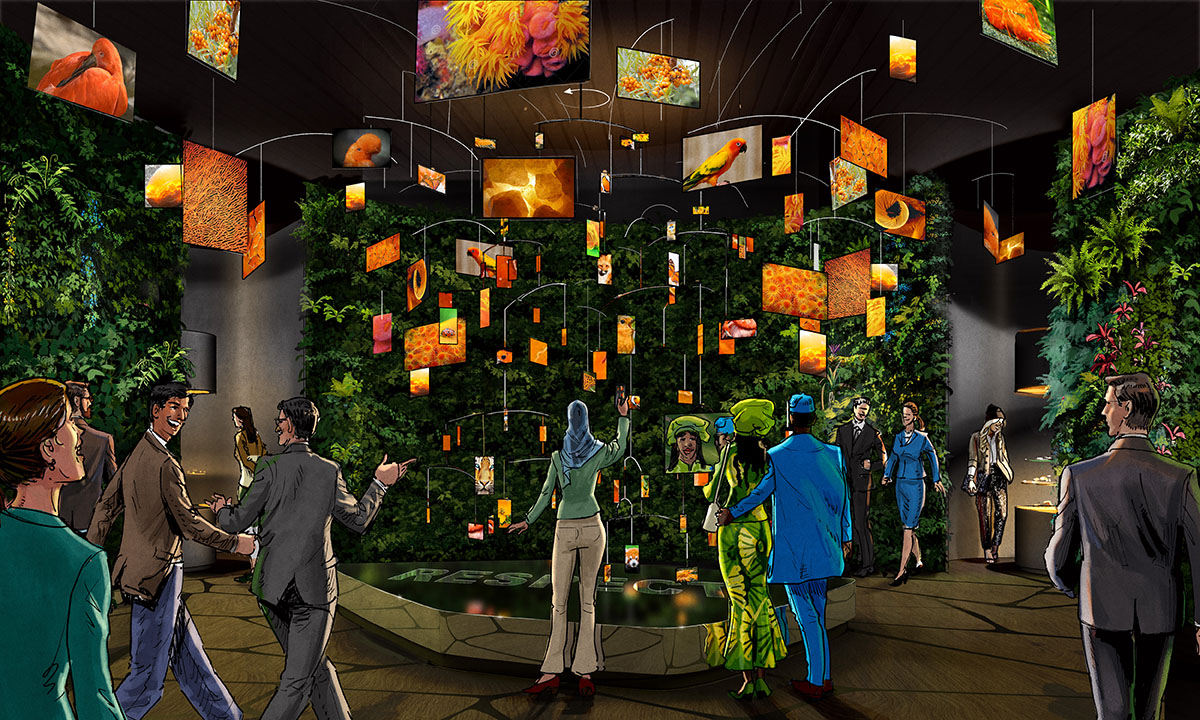 "Facts and fiction and Adunic were selected on the basis of the tender criteria. The main requirement was to take the Expo theme of "Connecting Minds, Creating the Future" and the sustainability subtheme chosen by Germany and translate them into a pavilion concept that will grasp visitors' interest and hold it from start to finish while also creating a seamless marriage between the pavilion's architecture and its content," said Koelnmesse.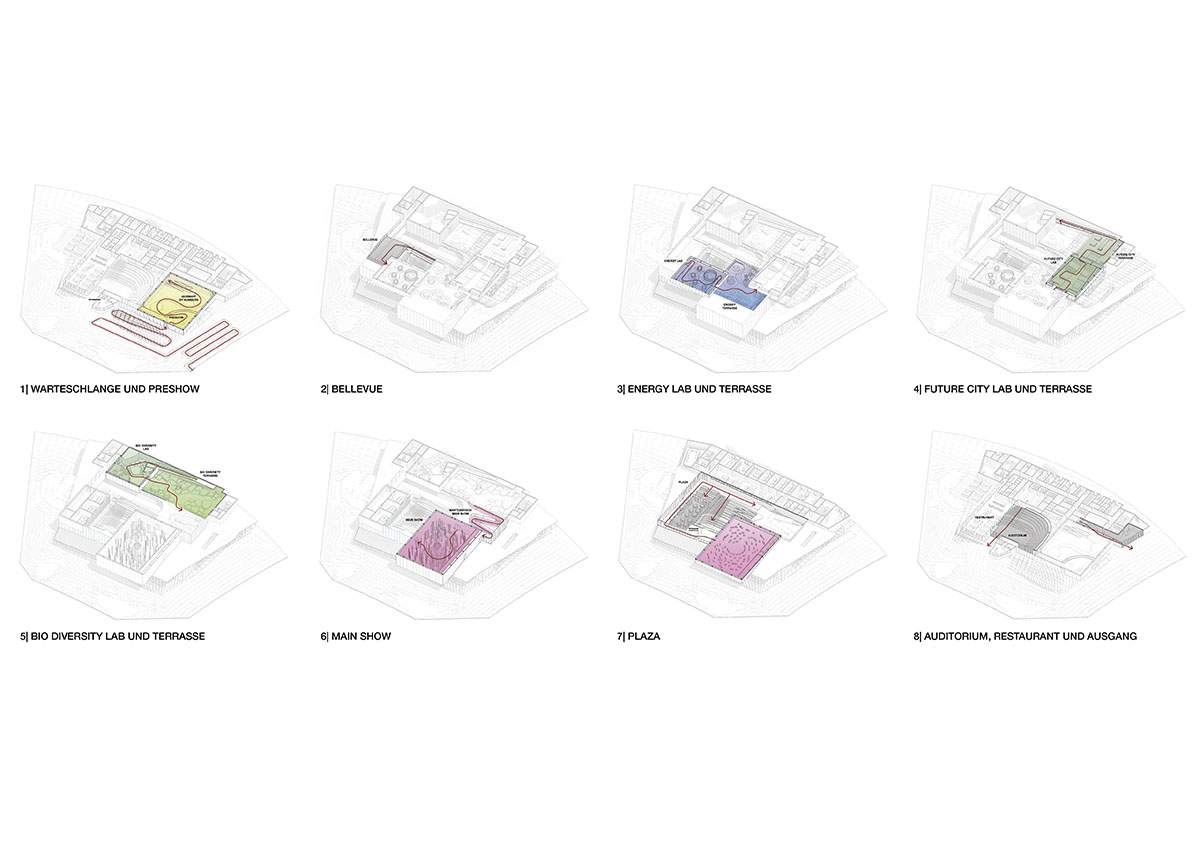 Queueing and preshow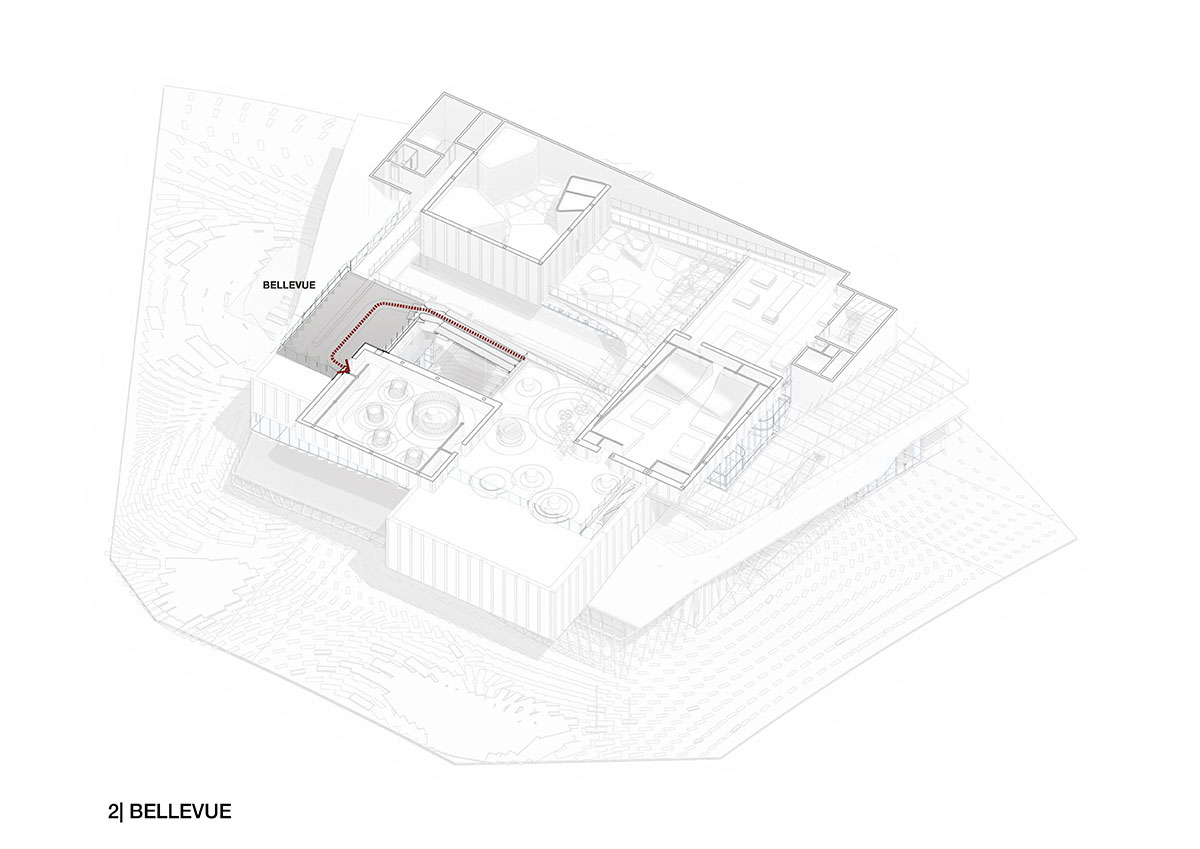 Bellevue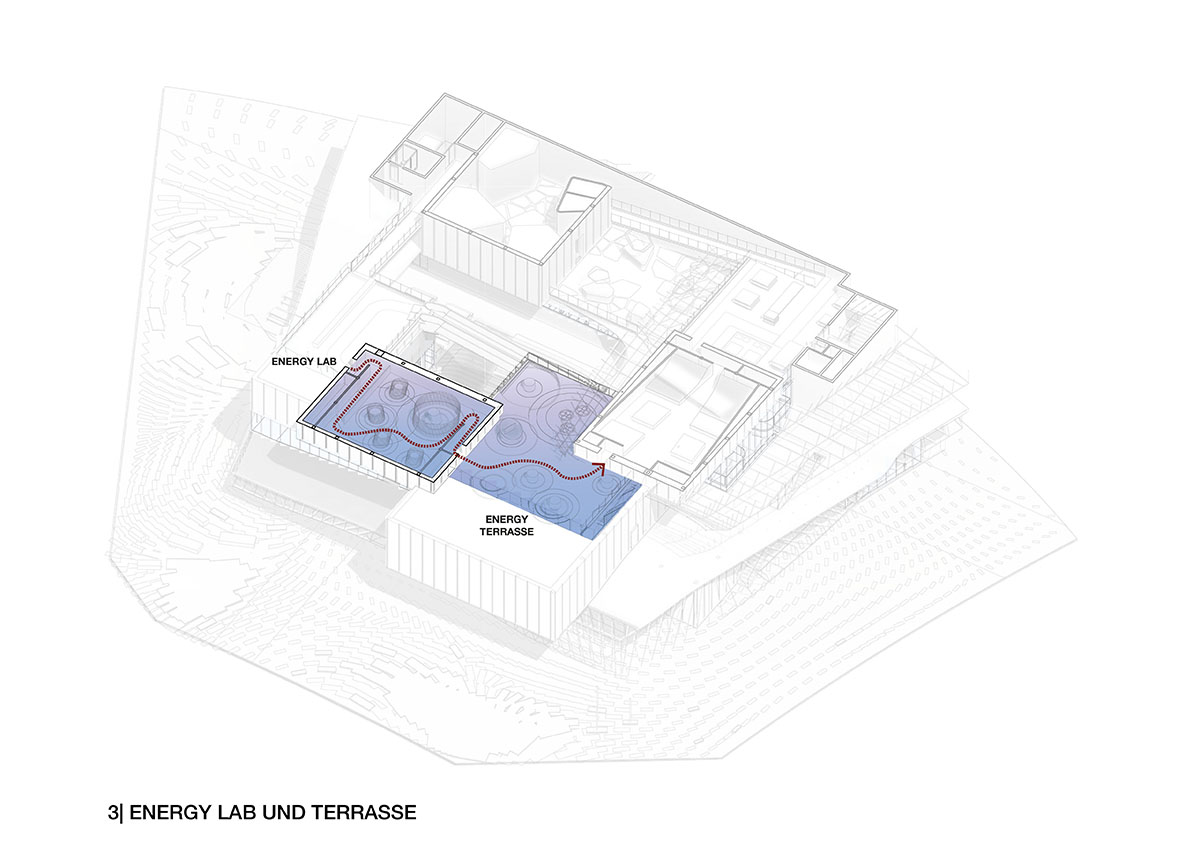 Energy lab and terrace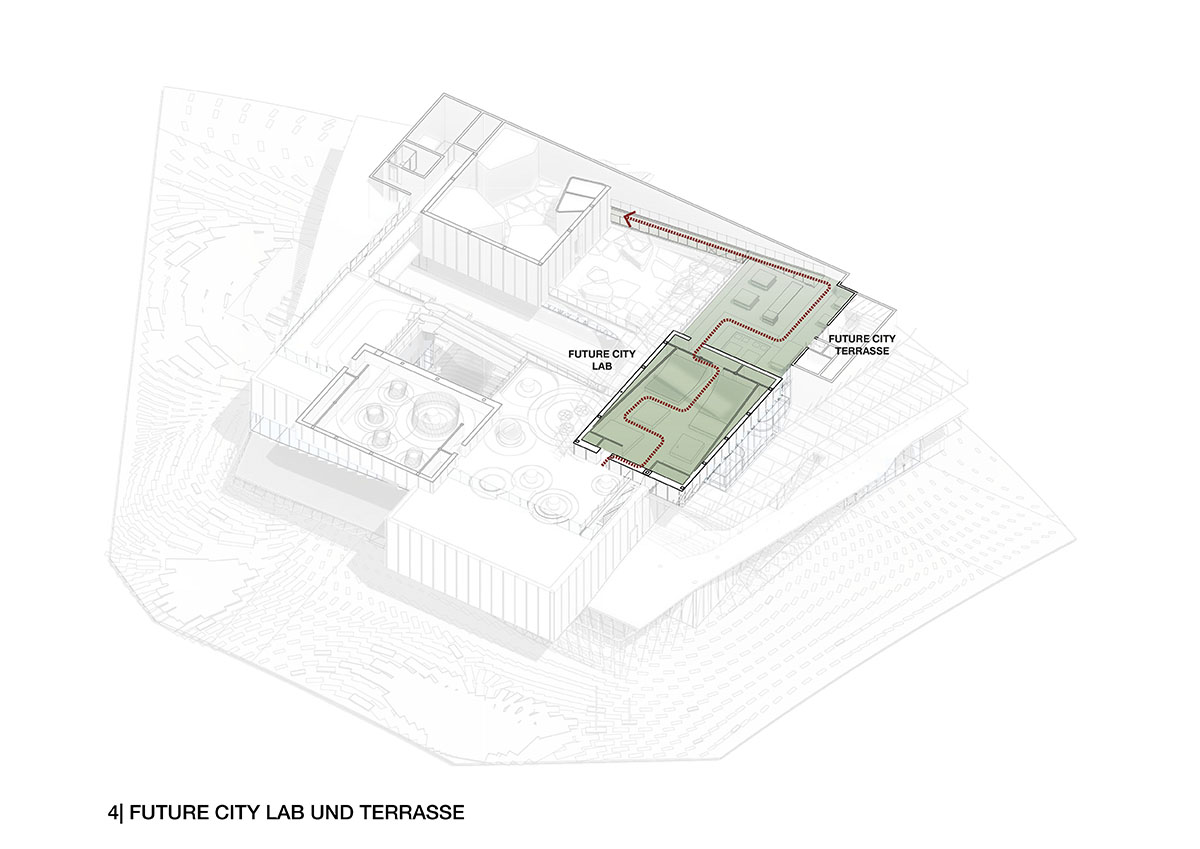 Future city lab and terrace
Bio diversity lab and terrace
Main show space
Plaza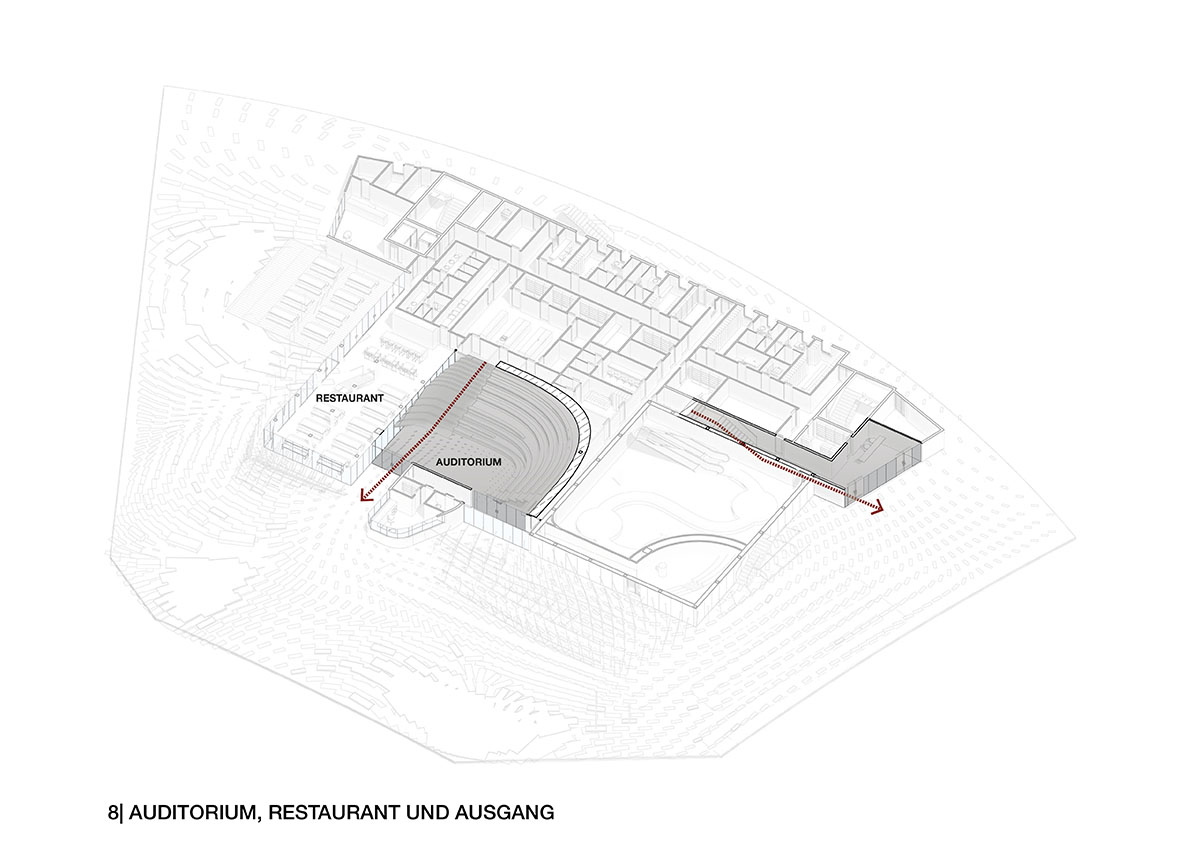 Auditory, restaurant and exit
GRAFT also released its proposal For German Pavilion for Expo 2020 Dubai. Fentress Architects was selected to design USA Pavilion at Expo 2020 in Dubai.
All images courtesy of LAVA
> via Koelnmesse