Emulsion unveils design for Land Stories' first portable home in North Norfolk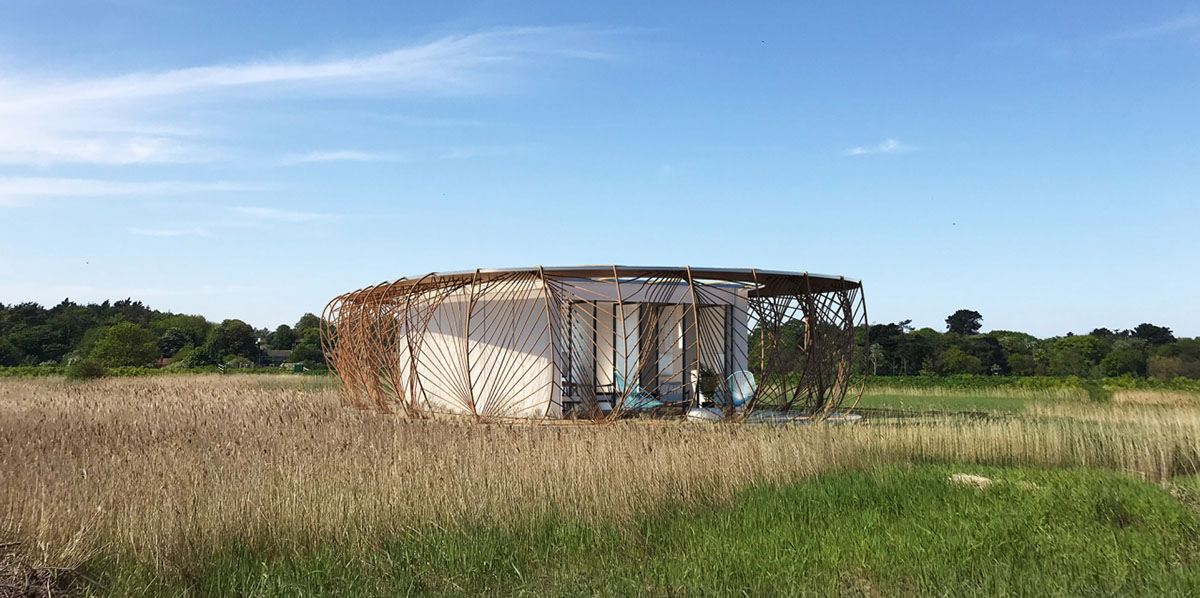 London-based architecture and studio Emulsion has unveiled design for Land Stories' first portable home which is set to be built in North Norfolk coast. Called The Lantern, the house is designed as part of portable house series of Land Stories, an initiative provides short-stay contemporary dwellings set in stunning landscapes.
Land Stories will provide escapes to architect-designed small-scale dwellings in some of UK's finest locations. Land Stories' first dwelling now invites first visitors to arrange their accommodations.
Emulsion's house is inspired by the iconic idea of a lantern to sit serenely within the landscape. The Lantern will offer a one-off opportunity to experience exceptional contemporary sustainable architecture in an immersive landscape for an initial period of just one year.
The Lantern will be a gently glowing translucent structure encased in a natural woven lattice to sit sensitively and serenely within the landscape. The sleeping and living spaces, allowing up to 4 persons, will inhabit a central core, inviting movement around the outer edge and providing continuous contact with The Lantern's translucent envelope.
Glass doors will offer panoramic views across the landscape and roof lights will act as periscopes, bringing glimpses of the landscape and environment directly onto the mirror-clad heart of the dwelling. As the outside world morphs and changes so will the space inside, enhancing your awareness of and relationship with the elements and landscape around you.
With one double and two single beds, a small kitchenette, bathroom, dining and lounge areas and a 360-degree terrace all constructed to an exceptional standard, you will enjoy a comfortable stay at The Lantern with family or friends in any season. Seating platforms will be scattered around the surrounding meadow to further enhance your immersion in the landscape.
"The Lantern will be highly efficient and have a low environmental impact; the structure's lifetime will be long yet, being portable, it will have no lasting impact on any of its locations," said Land Stories.
Architects' first sketch
Prices will be starting from £600 ($777) for a four-night mid-week stay. Construction of the dwelling will be realized by Millimetre, a multi-award-winning community of bold, playful and meticulous makers and designers based in Brighton.
All images courtesy of Land Stories
> via Land Stories