INSIDE 2022 shortlist gives glimpse to the future of international interior design trends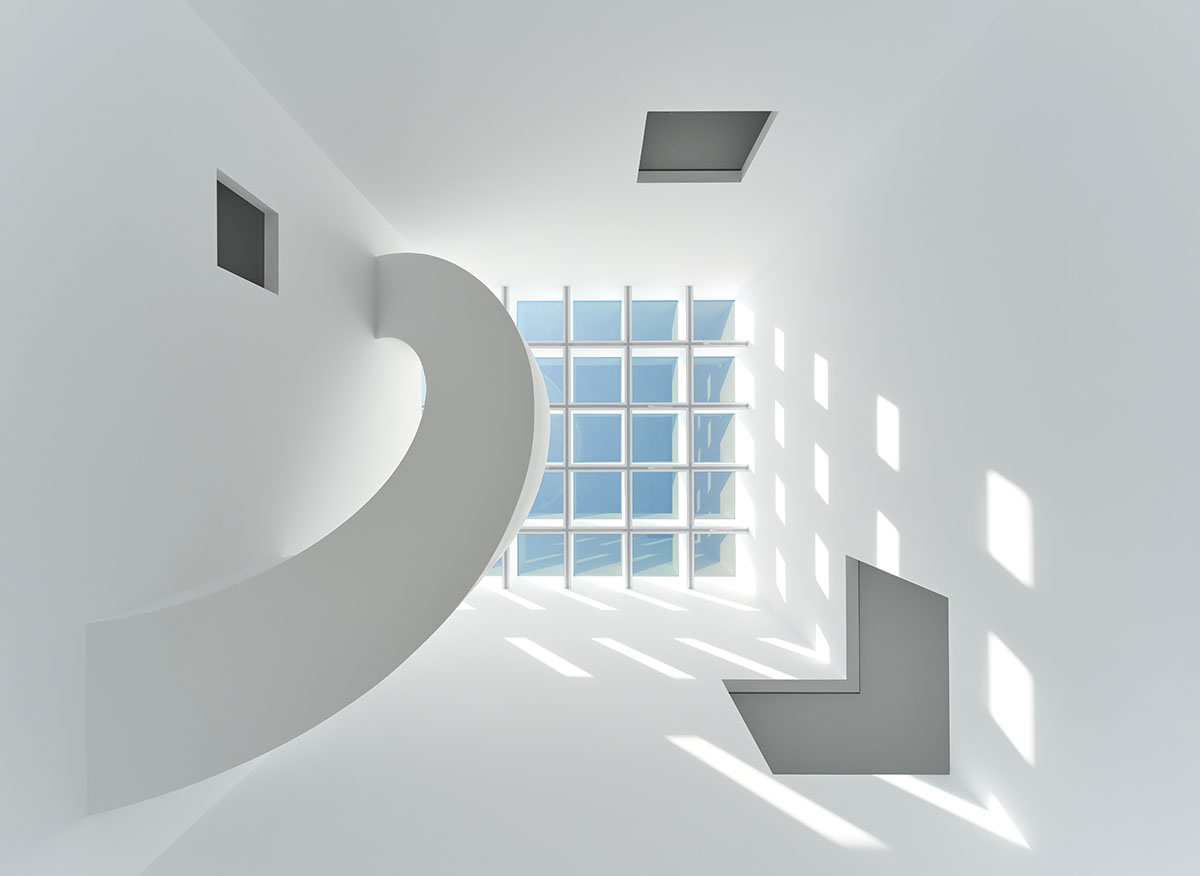 INSIDE, the sister festival of the World Architecture Festival (WAF), the world's biggest live architectural awards programme, has announced its 2022 shortlist, giving a window into interior design trends to watch out for, from around the world.
The 2022 shortlist, divided into 11 award categories, represents over 65 interior projects in cities including Sydney, Hong Kong, Brooklyn, Mumbai, Istanbul, Milan, Beijing, Lisbon and London.
Woods Bagot, Cox Architecture, Benedetti Architects and M Moser Associates make up design firms featured in this year's shortlist.
Three years on since the global community of designers have been able to meet live at INSIDE, this year's festival returns as an in-person event, in Lisbon, from 30 November - 2 December. INSIDE takes place in the same venue simultaneously with WAF.
World Architecture Community is official Media Partner of WAF and INSIDE and will be bringing you the latest news about the festivals' speaker line-up and sessions.
WAC readers can receive an exclusive 20% discount over delegate passes for WAF and INSIDE by entering this promo code online: WAC2220. Start your registrations on WAF and INSIDE's website.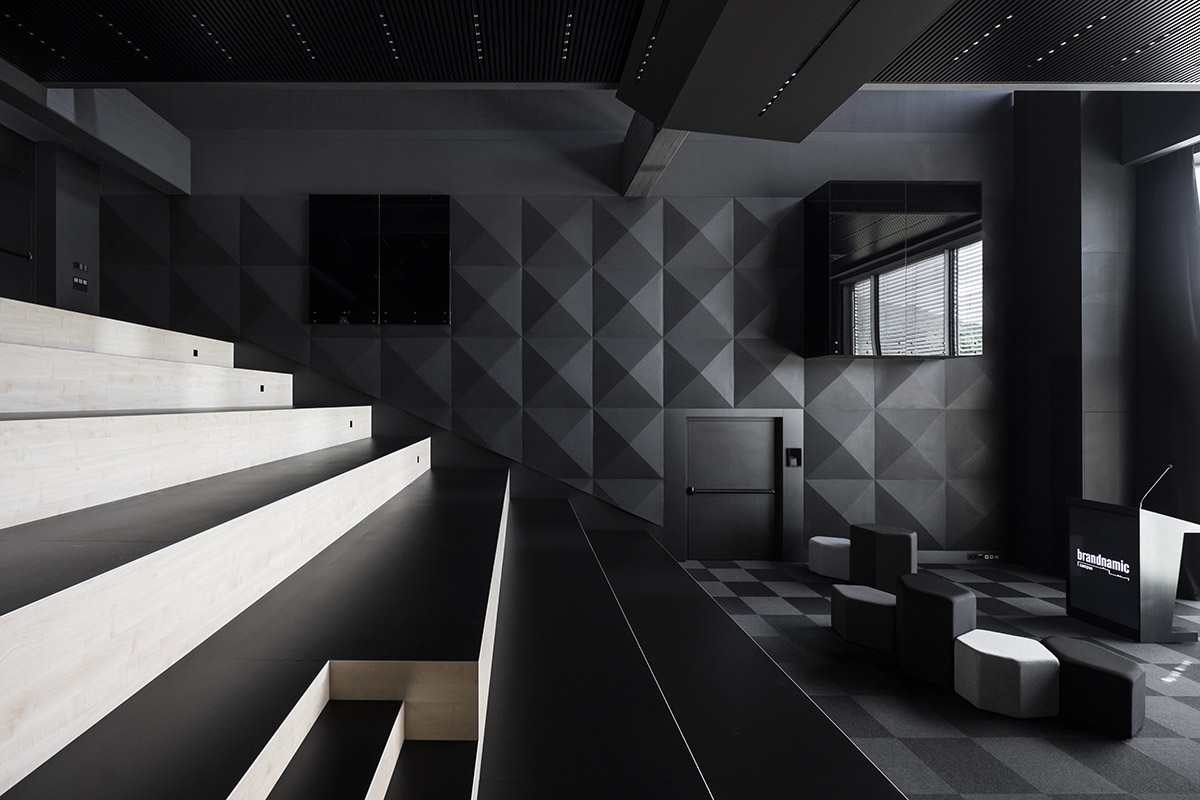 Brandnamic Campus by G22 Projects Gries, Italy. Image © Alex Filz
This is the first time INSIDE has been hosted in the Portuguese capital, following previous editions in Amsterdam, Barcelona, Singapore and Berlin.
The theme for the 2022 festival is "Together", and as part of a live events programme, an international panel of speakers will explore and debate how architecture and interiors are responding to the renewal of collective life post-pandemic, and in the light of commitments to combatting climate change.
Amongst the Public Buildings to be shortlisted this year is the Victorian Pride Centre, designed by BAU and GAA to provide a profoundly welcoming and safe place for Australia's LGBTIQ+ communities, whilst shortlisted Housing projects include a living space by Istanbul-based practice MAS for an art collector in Cesme, Turkey, featuring a series of porous, open plan living spaces, arranged around sculpted white architectural elements.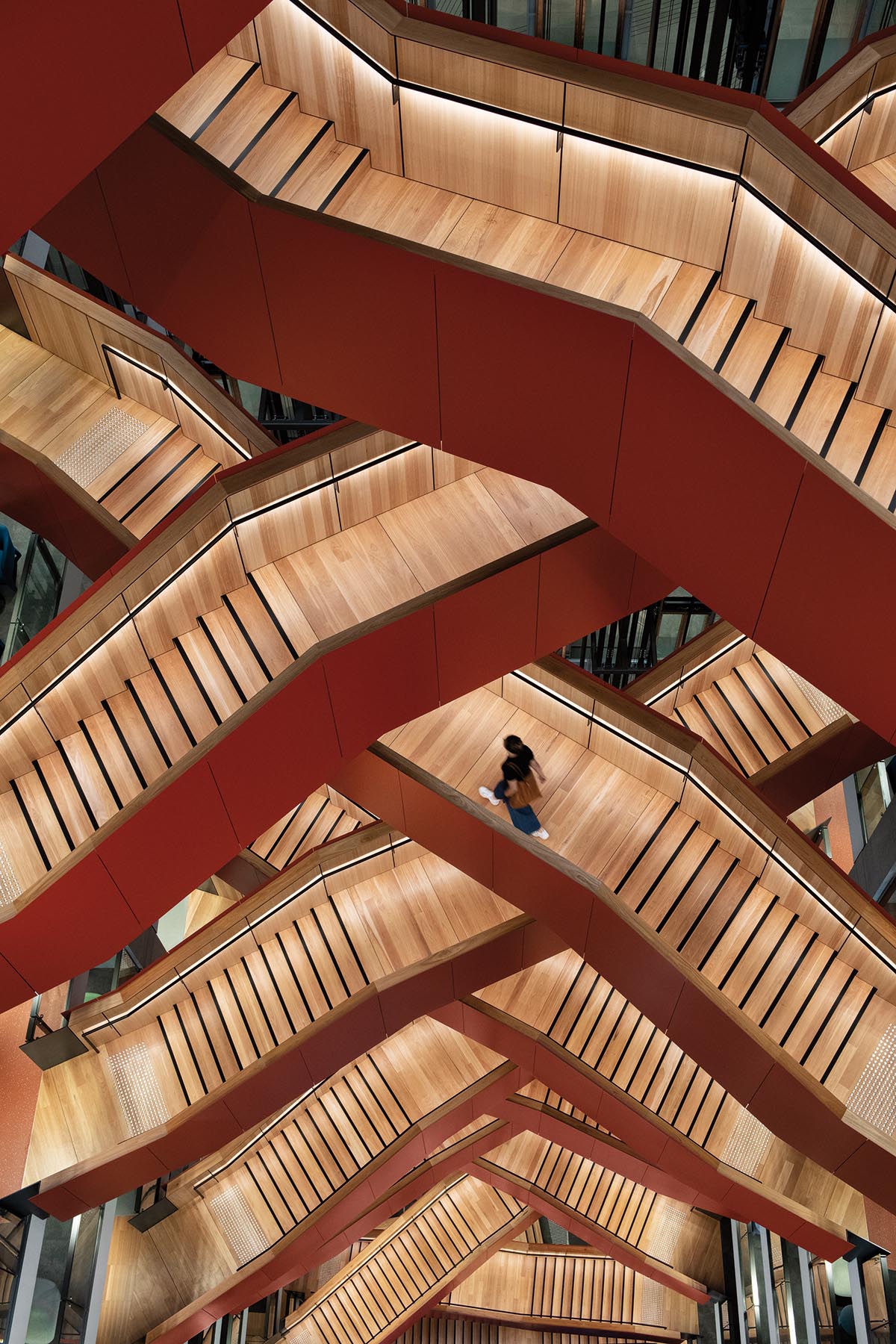 NAB 3 Parramatta Square by Woods Bagot Sydney, Australia. Image © Nicole England
Shortlisted Workplace interiors include NAB 3PS by Woods Bagot, 13 levels of adaptable workspace interconnected by a central signature red staircase, and Dyson's Global HQ by M Moser Associates, which transforms a former turbine hall into an inner sanctum for engineering innovation.
Shortlisted Bar and Restaurant interiors include the Ling Ling restaurant on the 56th floor of a skyscraper in Mexico City, designed by Sordo Madaleno to emulate a typical Mexican courtyard using exuberant vegetation.
Dyson Global HQ, St James Power Station by M Moser Associates Singapore, Singapore. Image © Dyson
During the festival, to compete live for one of the eleven INSIDE category awards, and the overall winner will be crowned with the "World Interior of the Year" and will present their project to international judging panels including Olga Bolshanina, Linzi Cassels, James Grose and Li Wan.
"We reviewed everything from the fabulous to the austere, and found much to admire," said INSIDE programme director Paul Finch.
"Trends in this year's entries ranged from the small to the large scale and included the increasing deployment of wood in both structural and decorative ways; the use of spiral staircases to improve circulation; insertion of nature, including use of internal trees; and an increasing interest in the creative re-use of historic buildings, many of them industrial," Finch added.
"Many projects focused on the flow of users in the interior space, with use of lobbies, landings and stairs for social and learning engagement."
"This was accompanied by an interest in natural light, the blending of interior and external spaces, and the contrast between stylish design and furniture and raw construction materials evident in walls and ceilings. There was also ample evidence of an interest with display: corporate branding, exhibition space, retail offers (both real and virtual), and meanwhile (temporary) uses," Finch concluded.
INSIDE World Festival of Interiors runs alongside WAF, with its own awards and conference programme and delegates have access to both events.
Scroll down to see the full list of shortlisted projects for INSIDE 2022:
---
Ling Ling by Sordo Madaleno Arquitectos Mexico City, Mexico. Image © LGM Studio
Bars & Restaurants
- The Moving Kitchen, Taipei, by JC Architecture
- Restaurant of Metasequoia Grove, Suzhou, by GOA (Group of Architects)
- Ling Ling, Mexico City, by Sordo Madaleno
- British Academy of Film and Television Arts (BAFTA) Headquarters, London, by Benedetti Architects
- Pang Mei Noodle Bar, Beijing, by OFFICE AIO
- Shell House, Sydney, by Woods Bagot
- Tomacado (Shanghai IFC), Shanghai, by Liang Architecture Studio
- The Aranya Jin-Sheng-Long Restaurant, Qinhuangdao, HeiBei, by Studio NOR
Pang Mei Noodle Bar by Office AIO Beijing, China. Image © Wen Studio
Education
- Pingtan Children Library, Hunan, by Condition_Lab
- UCL Pearl, Dagenham, London, by Penoyre & Prasad
- University of Warwick Faculty of Arts, Coventry, by Feilden Clegg Bradley Studios
- Erlev School, Aarhus, by Arkitema
- University of the Arts Helsinki, Helsinki, by JKMM Architects
Victorian Pride Centre by Brearley Architects+Urbanists and Grant Amon Architects Melbourne, Australia. Image © John Gollings
Health & Fitness
- Westmead Private Hospital – Stage 3 Expansion, Sydney, by STH
- CHARM PREMIER GRAND MINAMIAZABU, Tokyo, by NIKKEN HOUSING SYSTEM LTD
- The Alder Centre, Liverpool, by Allford Hall Monaghan Morris
- National Forensic Mental Health Service, Portrane, Dublin, by Scott Tallon Walker Architects (in association with Medical Architecture)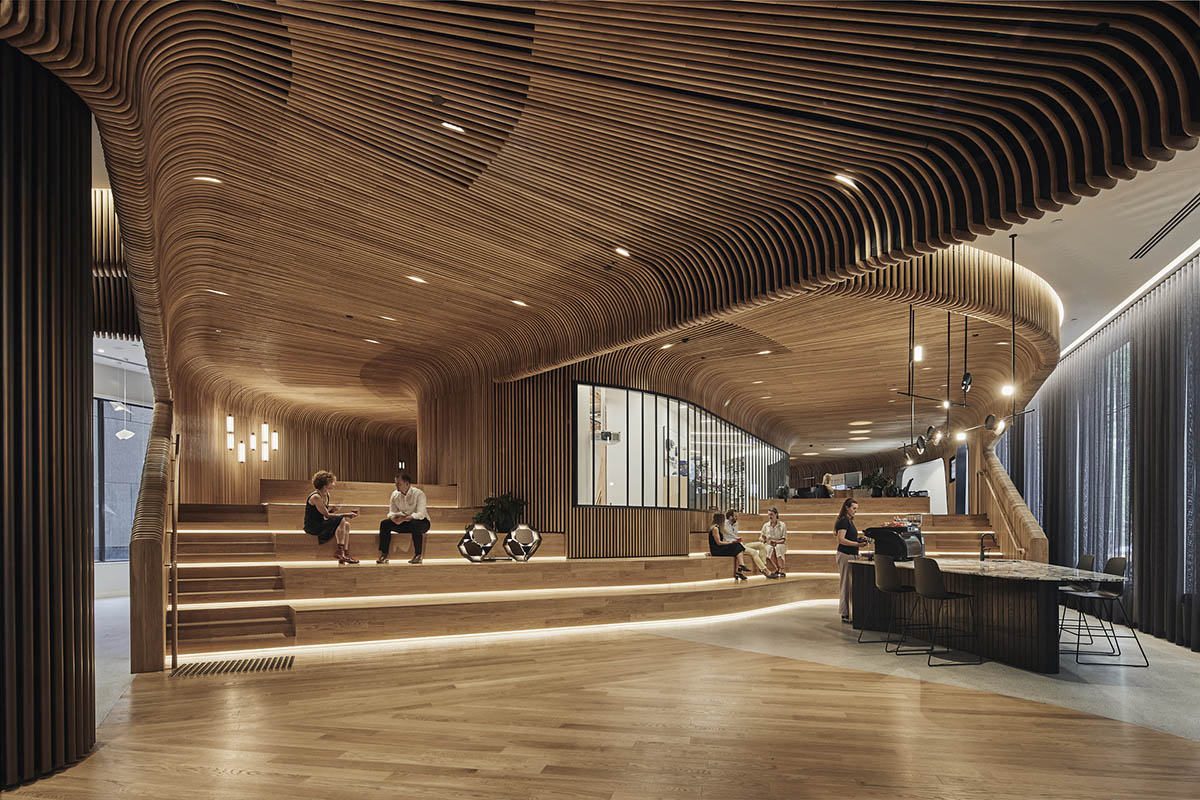 Sculptform Design Studio by Woods Bagot Melbourne, Australia. Image © Peter Bennetts
Hotels
- Valle San Nicolás – Clubhouse, Valle de Bravo, State of Mexico, by Sordo Madaleno
- ANNA Stay (Model 2022), WAF alias DENT, Wildlife Reserve De Biesbosch, by ANNA
- tr888house, Dubai, by shahrooz zomorrodi & associates
- Radisson Collection Hotel Bodrum, Mugla, by Studio Erk
- Monastero, Arco, by noa* network of architecture
Public Buildings
- Dong Fureng House Museum, Ningbo, by WIT Design & Research
- Galataport Istanbul Cruise Port, Istanbul, by Autoban
- Victorian Pride Centre, St. Kilda, Melbourne, by BAU GAA Brearley Architects and Urbanists and Grant Amon Architects
- Te Ao Marama South Atrium, Auckland, by Francis-Jones Morehen Thorp
- Design and Construction of Mini-Courtyards and Rockeries: A Case from Suzhou, Suzhou, Jiangsu Province, by S&Y Atelier SEU ARCH
- Mawei Shipbuilding Library, Fuzhou, by WJ STUDIO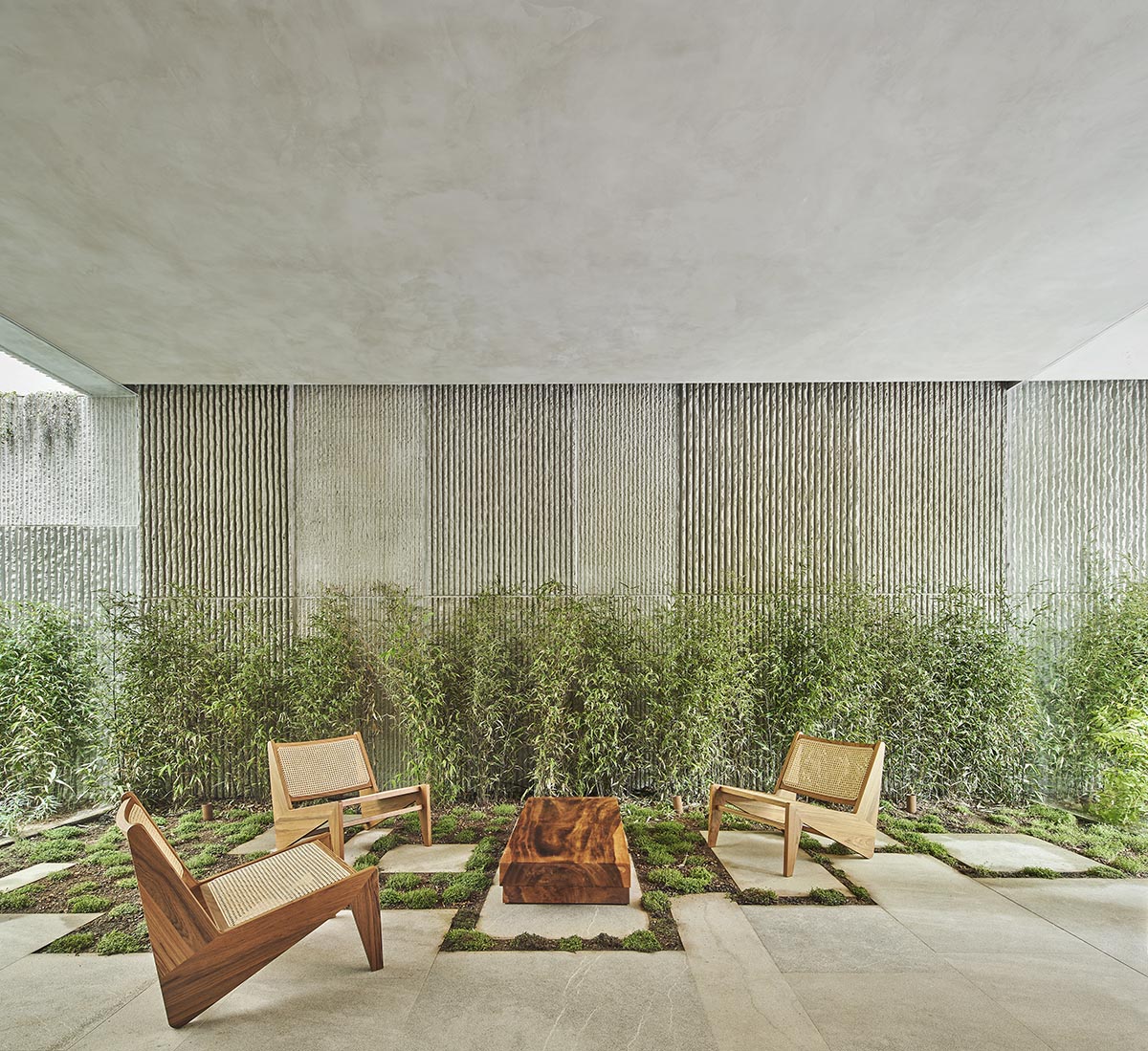 Paseo Mallorca by OHLAB Palma, Spain. Image © José Hevia
Residential (Housing more than one dwelling)
- Deux Loft, Tehran, by Arsh[4D]-studio
- Can Santacilia, Palma de Mallorca, by OHLAB
- Paseo Mallorca, Palma de Mallorca, by OHLAB
Residential (Single dwelling)
- La Serenissima, Attard, by Valentino Architects
- Star House, Kaohsiung, by atelier GRATIA
- Labyrinth of potential literature, Delhi, by Language.Architecture.Body (LAB)
- Feather House, Nelson, by Irving Smith Architects Limited
- PH7800, Izmir, by MAS
- Eden Oasis, Tainan City, by Chain10 Architecture & Interior Design Institute
- Reading and Playing in Geometry (Guo House), Kaohsiung City, by Goodjoy Design
Retail
- D.S. & Durga Williamsburg, Brooklyn, by K&CO in association with Woods Bagot with Kavi Ahuja Moltz and Pilskin Architecture
- Guido Al Duomo Wines, Munich, by Stephan Maria Lang Architects
- WOW Concept, Madrid, by External Reference
- The Ring, Chongqing, by Lead8
- LEA BUYER'S SHOP, Changshu, Suzhou, Jiangsu Province, by Legend Group / PRAXiS d' ARCHITECTURE
- SPMA Store, Shanghai, by Atelier tao+c
- Presentedby x Doha Design District, Doha, by External Reference
Tomacado (Shanghai IFC) by Liang Architecture Studio Hangzhou, China. Image © Sun Jun
Temporary/Meanwhile Uses
- The Sales Centre of Poetic Villa, Shanghai, by W.DESIGN
- into_the force, Shanghai, by Roarc Renew
- A Cycle of Life In Chun Yeung Market, Hong Kong, by mlkk studio
- TOGG CES EXHIBITION BOOTH, ISTANBUL, LAS VEGAS, by Boytorun Architects
- Le Corbusier: The Travelling Exhibition, Singapore, by RT+Q Architects Pte Ltd
- Pavilia Farm Sales Exhibition, Hong Kong, by New World Development Company Limited
- VOID-Exhibition Space Design for Buddha Sculptor, Beijing, by TEAM_BLDG
Workplace (Large)
- Brandnamic Campus, Bressanone, by G22 Projects Srl
- Promenade Workplace of Kano Headquarters, Anji, by LYCS Architecture
- Dyson global HQ, St James Power Station, Singapore, Singapore, by M Moser Associates
- NAB 3 Parramatta Square, Sydney, by Woods Bagot
- Acqua di Parma, Milan, by Il Prisma
- Shure Lobby and Cafe, Niles, Illinois, by Perkins and Will
- The Hayesbery, Sydney, by Woods Bagot
- Heden Rossio Lisbon Coworking space, Lisbon, by SpaceWorks
- Yirranma Place, Sydney, by SJB
- Waste Management Headquarters, Houston, Texas, by Perkins and Will
- Midtown Workplace, Brisbane, by COX Architecture
Workplace (Small)
- Xitou Greentown.Cloud Land Business Center, Hangzhou, by WJ STUDIO
- Sculptform Design Studio, Melbourne, by Woods Bagot
- CCA Lisbon Lawyers Office, Lisbon, by SpaceWorks
- The Loft | Redefined, Mumbai, by Studio PKA
- FSNI, Auckland, by Monk Mackenzie Architects
---
Meanwhile, see the full shortlisted projects for WAF 2022.
WAF is the world's largest annual, international, live architectural event. It includes the biggest international architectural awards programme in the world, dedicated to celebrating excellence via live presentations to an audience of high-profile delegates and international juries.
Top image: PH7800 by MAS Istanbul, Turkey. Image © Egemen Karakaya.
> via INSIDE
Benedetti Architects Cox Architecture INSIDE M Moser Associates Woods Bagot World Architecture Festival