Primitive Future Everything Is Circulating by Sou Fujimoto Architects opens at Aedes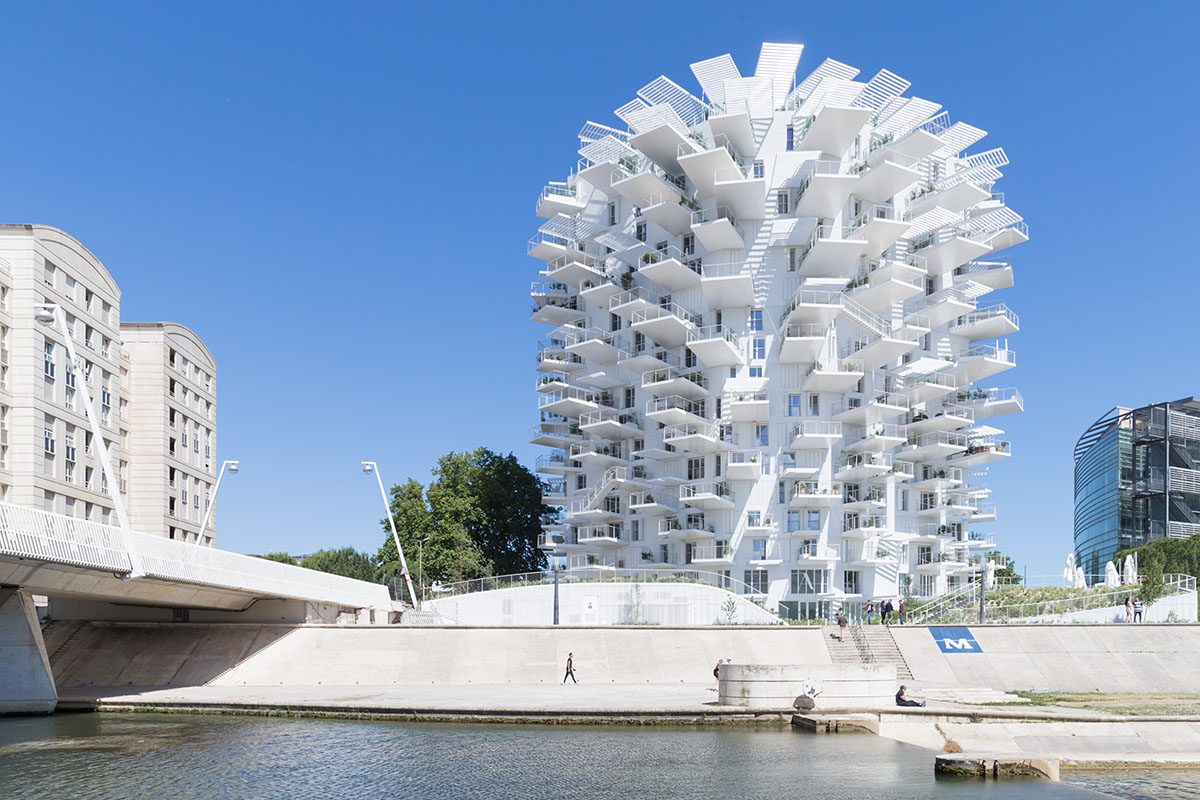 Sou Fujimoto is a visionary architect who is rethinking the relationship with the natural and the built environment.
In his poetic projects, the Japanese architect aims for a balance between order and disorder, simplicity and complexity—since physical boundaries are supposed to dissolve visually in his architecture. On the occasion of Fujimoto being honoured as the AW Architect of the Year 2023, the exhibition at Aedes is dedicated to his experimental approach.
The exhibition, titled Primitive Future Everything Is Circulating, is presenting the works of Sou Fujimoto Architects in cooperation with AW Architektur & Wohnen.
The exhibition has opened to the public on 15 July and is on view until 30 August 2023 at Aedes Architecture Forum in Berlin, Germany.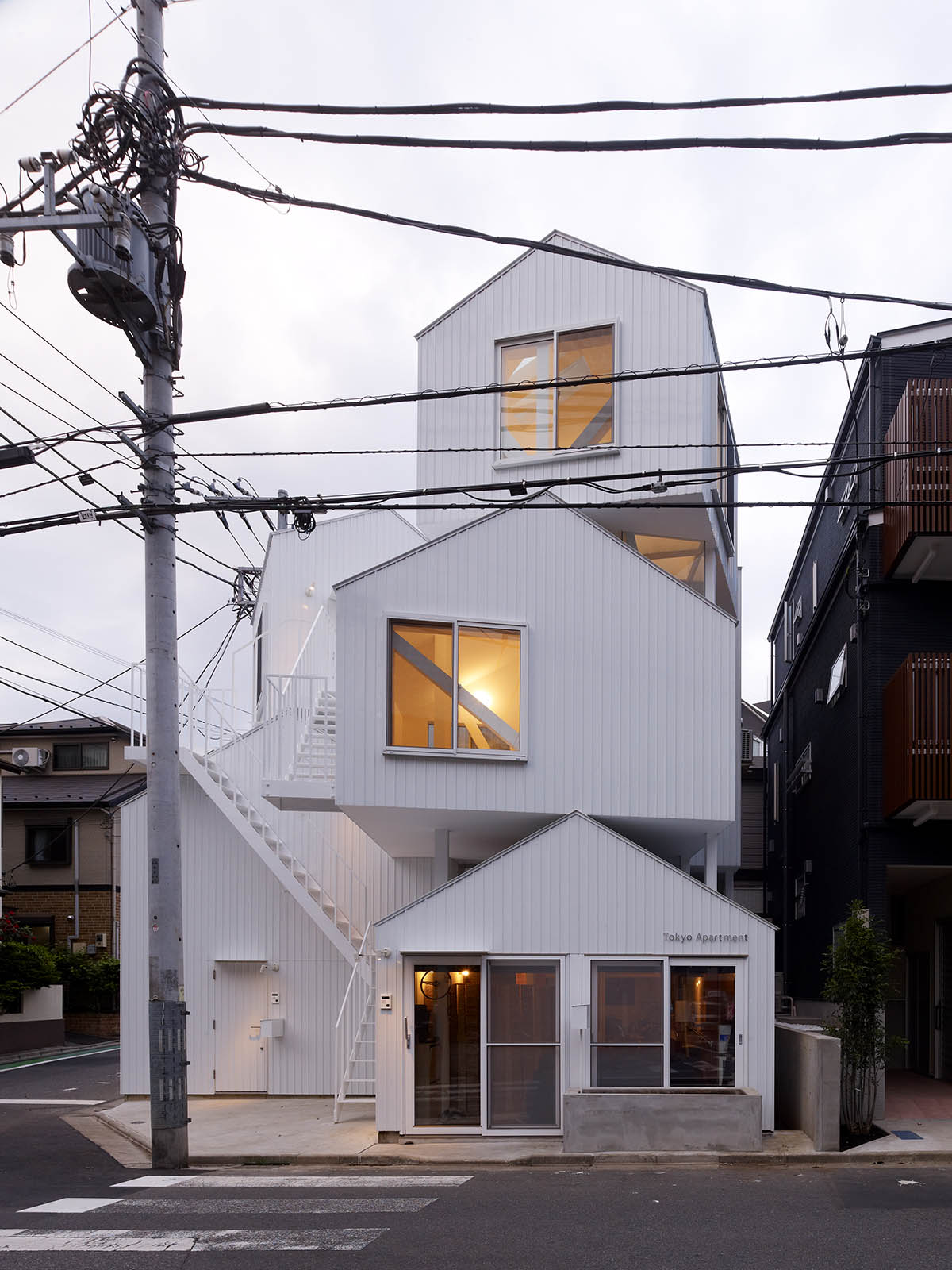 Tokyo Apartment, Sou Fujimoto Architects. Image © Daici Ano
An expansive installation represents a selection of projects, including 'stacked' houses with associations to mountains, structures that follow the form of trees, or roofs on which small forests grow. Together, they reflect an architectural philosophy that Sou Fujimoto himself describes as a Primitive Future: architecture in harmony with people and nature.
Shiroiya Hotel, Sou Fujimoto Architects. Image © Katsumasa Tanaka
Sou Fujimoto, who was born and grew up on the Japanese island of Hokkaido, developed a strong interest in nature starting in his childhood. In contrast to this, he studied architecture in an antithetical, artificial, urban situation: in Tokyo, Japan's most populous metropolis.
This resulted in the fact that Fujimoto addresses the relationship between architecture and nature as an essential component in his work.
"Today, we find ourselves confronted with global problems: natural catastrophes, earthquakes, climate change and a pandemic. I think that architecture will be connected with nature to a greater extent in the future. This means that we reflect on architecture as nature and simultaneously regard nature as architecture," Fujimoto explains.
House NA, Sou Fujimoto Architects. Image © Iwan Baan
Everything Is Connected
When Sou Fujimoto conceives his architecture, he starts from a basis that he refers to as 'primitive': the original, multi-layered relationship between human beings and nature. In spite of the dichotomy between nature and architecture, he strives to integrate both into his projects to an equal extent. He thus sounds out how differences can not only be neutralised, but also come to resonate diffusely with one another—and therefore give rise to new 'places'. Sou Fujimoto explains: "Everything is different, yet connected. Being one and being many at the same time. Simple, but complex. I am interested in an architecture that truly stands in harmony with nature, the city and people."
Sou Fujimoto. Image © Urban Zintel
Based on this architectural philosophy, over the past twenty years, Sou Fujimoto has developed an extensive and fascinating portfolio, predominantly in Japan and China, but also in Europe.
With the tree-like residential tower L'Arbre Blanc (2019) in Montpellier, for instance, he succeeded in a masterful way in combining functionality with a design characterised by an origami-like lightness—creating an amazing poetic piece of architecture.
MAU, Sou Fujimoto Architects. Image © Daici Ano
Similar to the House of Music (2022) in Budapest, where Fujimoto gives rise to playful interactions and relationships between the users and the organically shaped, partly transparent building, which merges with the surrounding nature in the municipal park of the Hungarian capital. With his minimal and trenchant design interventions in the narrowness of urban space, Fujimoto has created a balance between nature and humans that sparks a maximum degree of positive identification with the location and facilitates a sensuous spatial experience.
House of Music, Sou Fujimoto Architects. Image © Iwan Baan
Exhibition
Primitive Future—Everything Is Circulating is dedicated to twelve projects by Sou Fujimoto Architects that have either been realised or are in planning. In the first room of the exhibition, twelve films provide insights into the process of designing the multifaceted typologies and forms.
The reference to Fujimoto's architectural philosophy is presented in the second room of the exhibition: an expansive installation expresses the notion of an connected world based on twelve floating wire objects. They can be read in a line as people, nature, geography and architecture, circulating as a metamorphosis. Depending on the viewpoint, various scales and scenes can appear as a three-dimensional drawing in a space that is connected and stands in harmony with various things.
Polytechnique University, Sou Fujimoto Architects. Image © SFA+NLA+OXO+RSI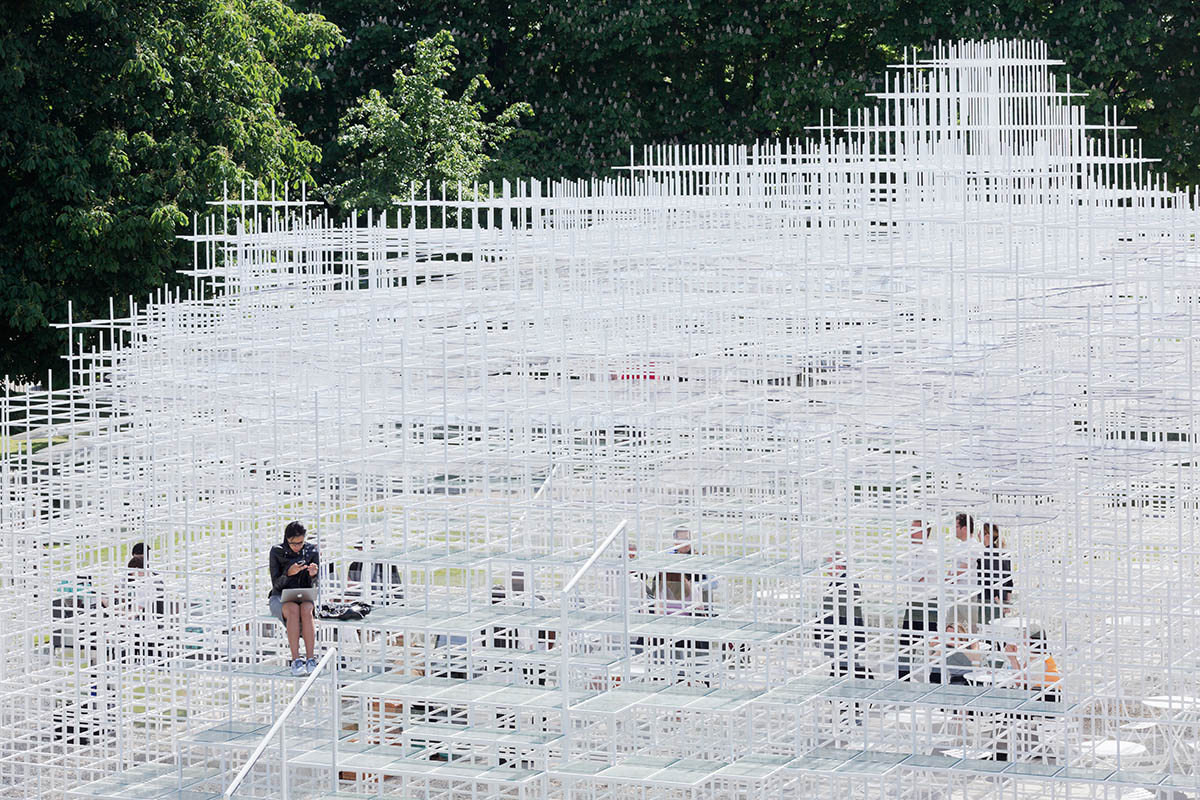 Serpentine Pavilion, Sou Fujimoto Architects. Image © Iwan Baan
Exhibition facts
Exhibition: Primitive Future Everything Is Circulating
Exhibiter: Sou Fujimoto Architects, Tokyo/Paris / In cooperation with AW Architektur & Wohnen
Exhibition: 15 July – 30 August 2023
Venue: Aedes Architecture Forum, Christinenstr. 18-19, 10119 Berlin
Top image: L'Arbre Blanc, Sou Fujimoto Architects. Image © Iwan Baan.
> via Aedes