Yayoi Kusama: A Retrospective will be on view from 23 April to 15 August in Berlin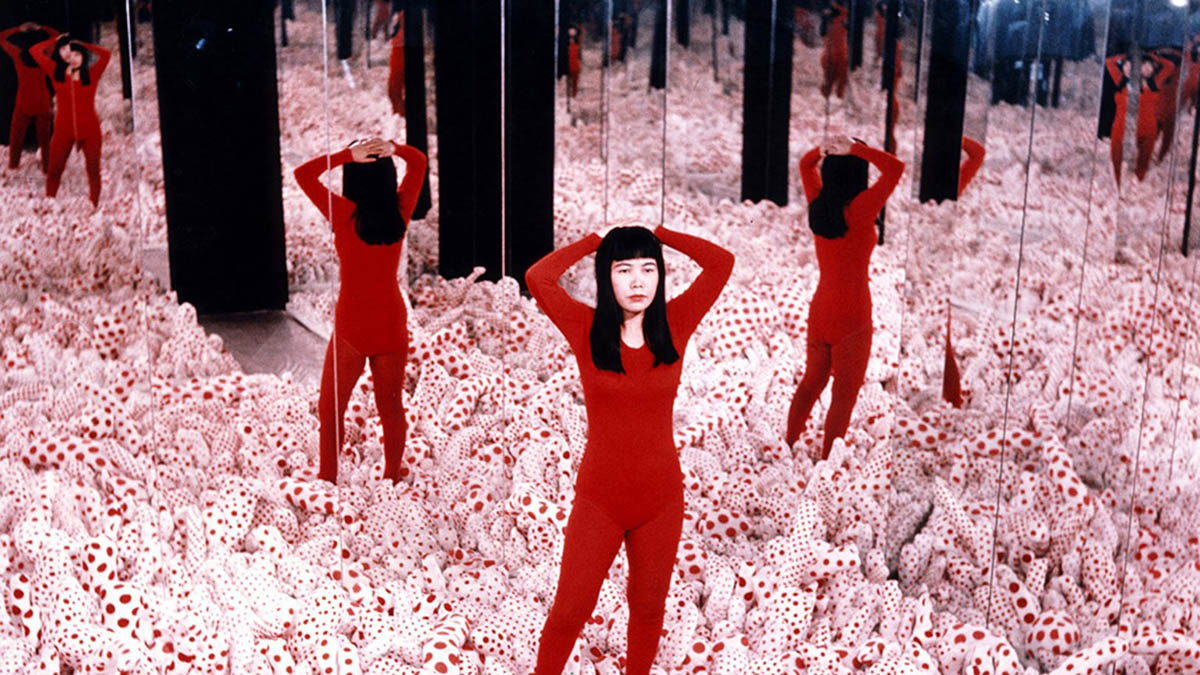 Yayoi Kusama, one of the world's most important contemporary artists, will open a retrospective at Berlin's Gropius Bau in Germany, the exhibition will take place from 23 April to 15 August 2021 at Gropius Bau Museum in Berlin, Germany.
Called Yayoi Kusama: A Retrospective, Yayoi Kusama's exhibition will offer an overview of the key periods in her oeuvre, which spans more than 70 years, and feature a number of current works as well as a newly realised Infinity Mirror Room.
The retrospective will focus primarily on tracing the development of Kusama's creative output from her early paintings and accumulative sculptures to her immersive environments, as well exploring her lesser-known artistic activity in Germany and Europe.
Yayoi Kusama's retrospective will feature nearly of her 300 works
Unfolding across almost 3000 square meters, the exhibition will feature nearly 300 works from the last 80 years. Subtitled A Bouquet of Love I Saw in the Universe, the exhibition spans gouaches on paper, accumulative sculptures, happenings and fashion work, culminating in her recent paintings and a brand new Infinity Mirror Room.
The immersive installation will be shown alongside a reconstruction of the artist's first Infinity Mirror Room, presented in New York in 1965.
The exhibition will feature eight additional exhibition reconstructions from 1952 to 1983, alongside archival materials. Emphasising Kusama's lesser-known time in Europe, the exhibition also shows how Kusama's performative works prefigured the self-staging of today's social media and how she redefined the role of women in art.
"I am delighted that my retrospective exhibition will be held at the wonderful Gropius Bau ... This is an exhibition that I will remember for the rest of my life. I thank you with all my heart, love and hope," said Yayoi Kusama.
Yayoi Kusama: A Retrospective is curated by Stephanie Rosenthal, Director of the Gropius Bau, in close collaboration with the artist and her studio in Tokyo, Japan. The exhibition draws extensively on Kusama's personal archive which Rosenthal and the exhibition team visited in person.
Top image: Yayoi Kusama, "Infinity Mirror Room – Phalli's Field", 1965. Image © Yayoi Kusama, courtesy: Ota Fine Arts, Victoria Miro & David Zwirner
> via Gropius Bau