Elipsis Arquitectos transforms old house into community space with white steel trusses in Mexico
Mexican architecture practice Elipsis Arquitectos has transformed an old house into a community space in San Luis Potosí, México.
The project, named Community Space Karakórum 221, creates a sharp contrast between brick backdrop and white steel truss system and walls, offering a light-filled interior for everyone who wants to spend time inside.
Covering a total of 210-square-metre area, the building has two levels, while a mezzanine floor serves for a working space. The building was specifically designed in a flexible layout so that the space can accommodate different functions in time.
The project is a constant rehabilitation project located in a part of an early eighties old house in the western area of the city of San Luis Potosi.
Since the first space walkthrough, the architects aimed to cover everything with white, frame, sheet, and walls, reflecting solely the color of the brick and the wood of the furniture.
The used the white color as the daily canvas for the presence of different creative studios, the space is open to architects, publicists, marketers, photographers, and videographers.
In the mezzanine floor, the tables join, turn and overlap to adapt to the needs of each new assignment. The ground floor is the half-height space which is adequate for other activities such as workshops, courses, yoga, markets, exhibitions, and performances.
According to the architects, the landscape was a key design component of the project, since it livens the space, creates ambiance, and regulates the temperature. The people who inhabit this space are able to manage to explore their creativity thanks to its neutrality.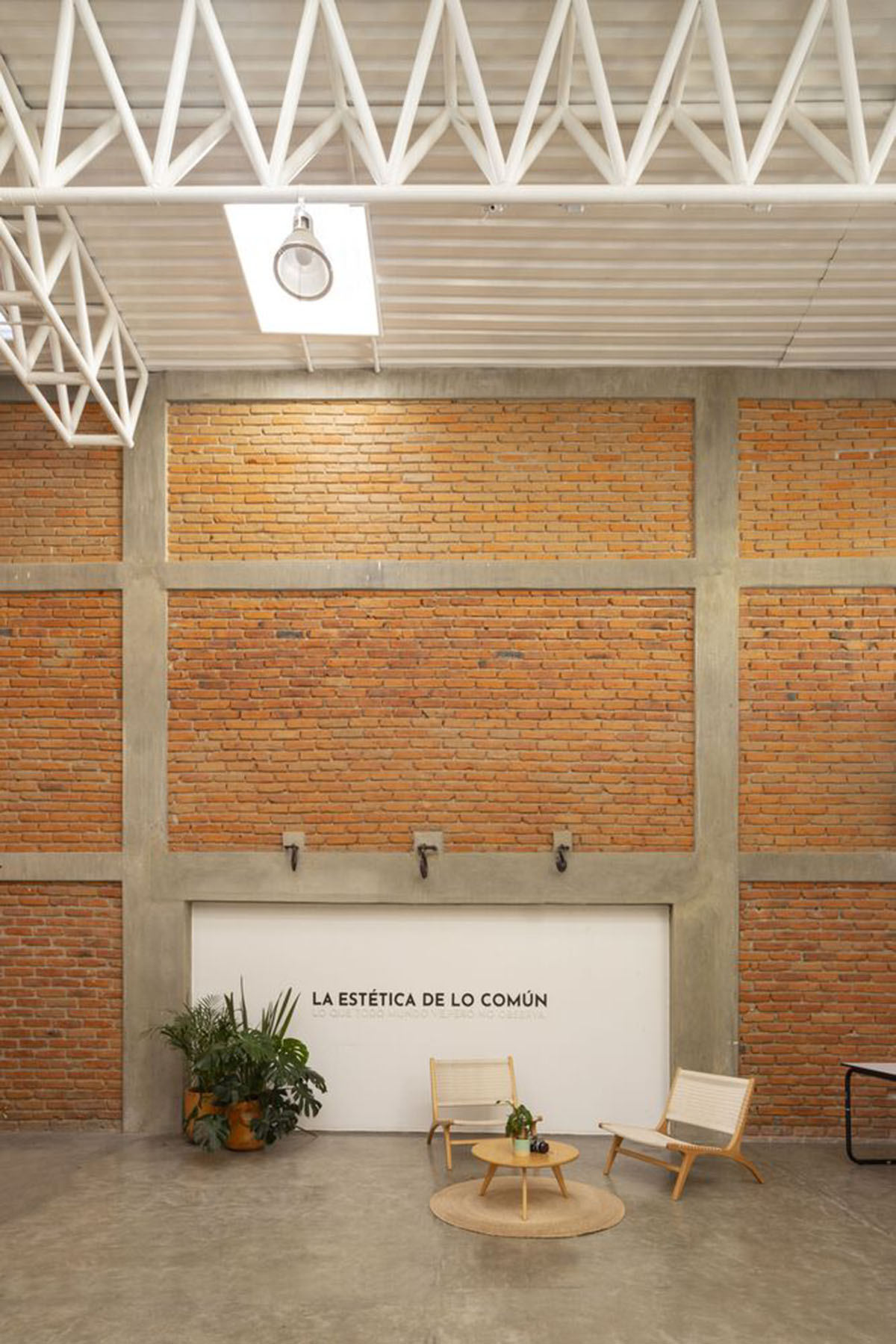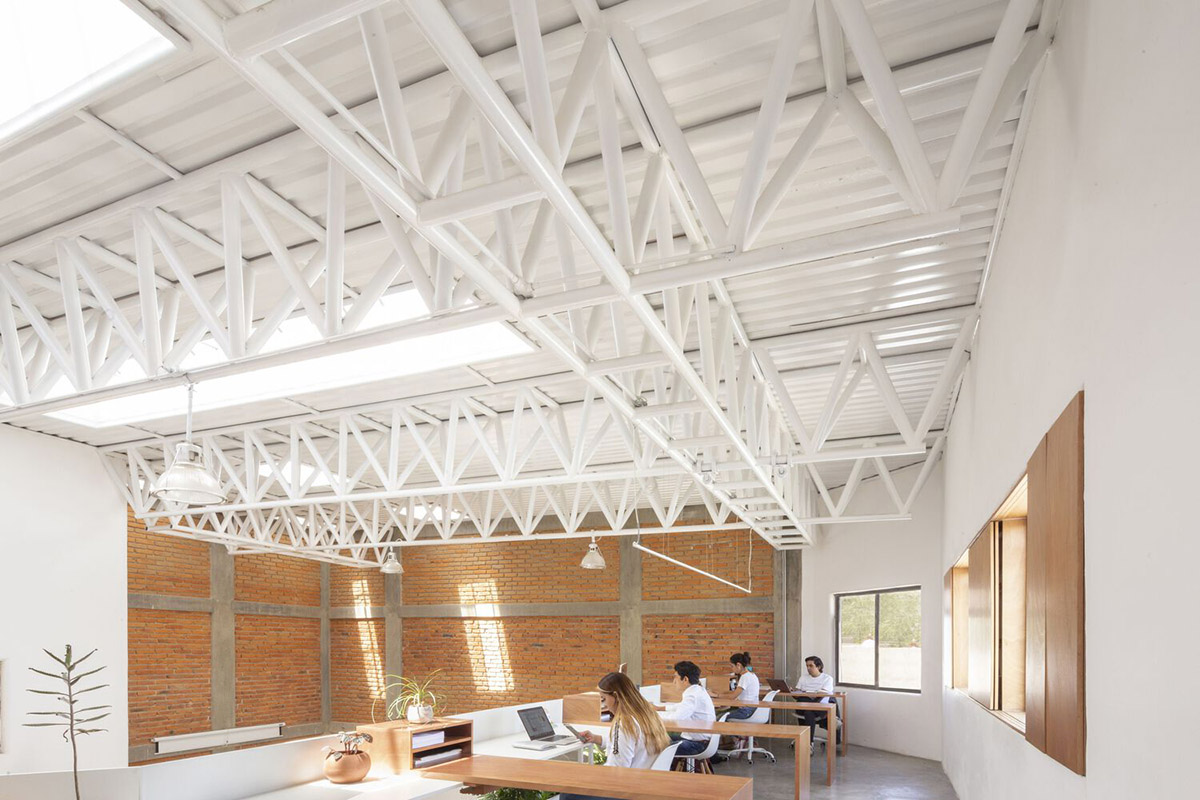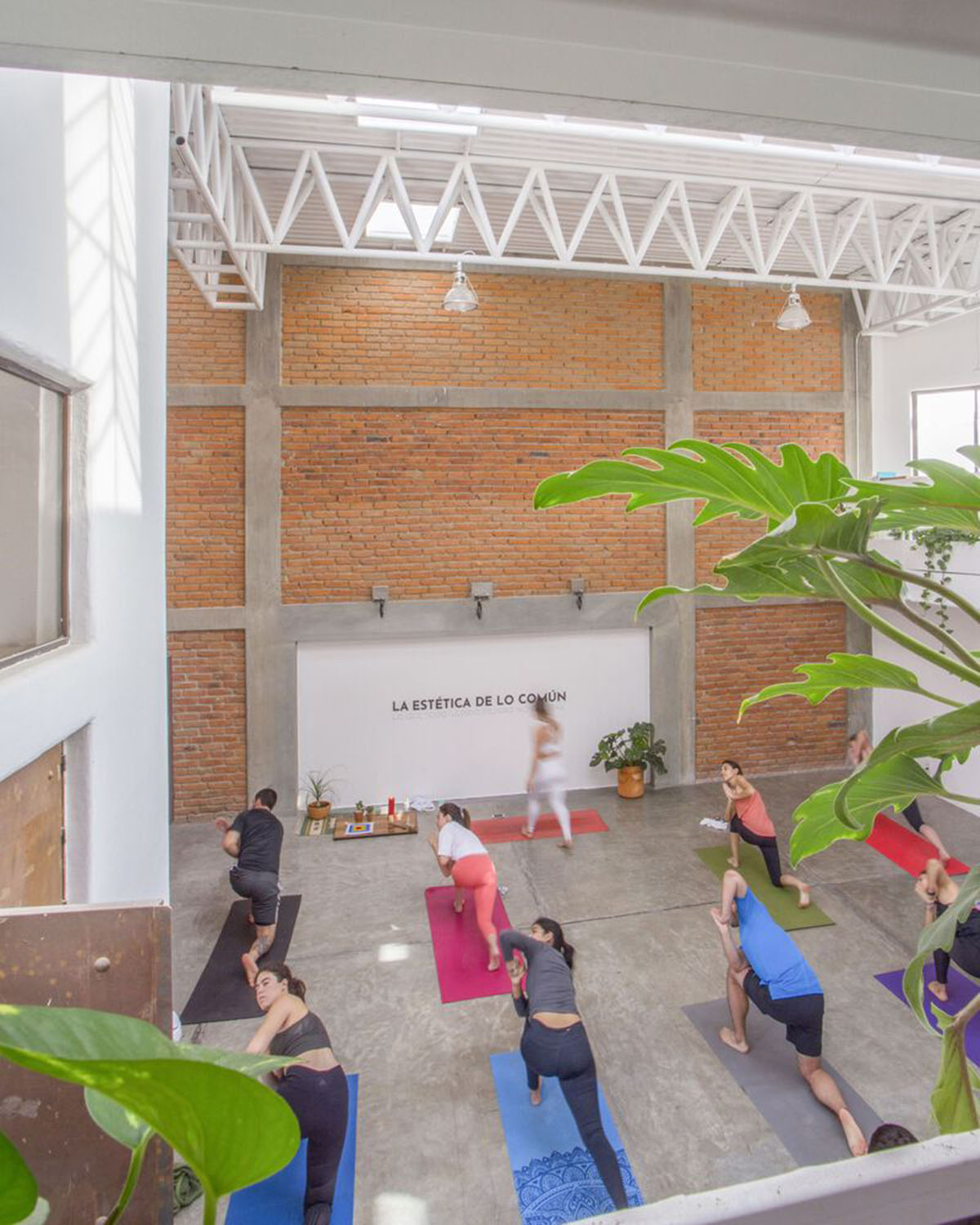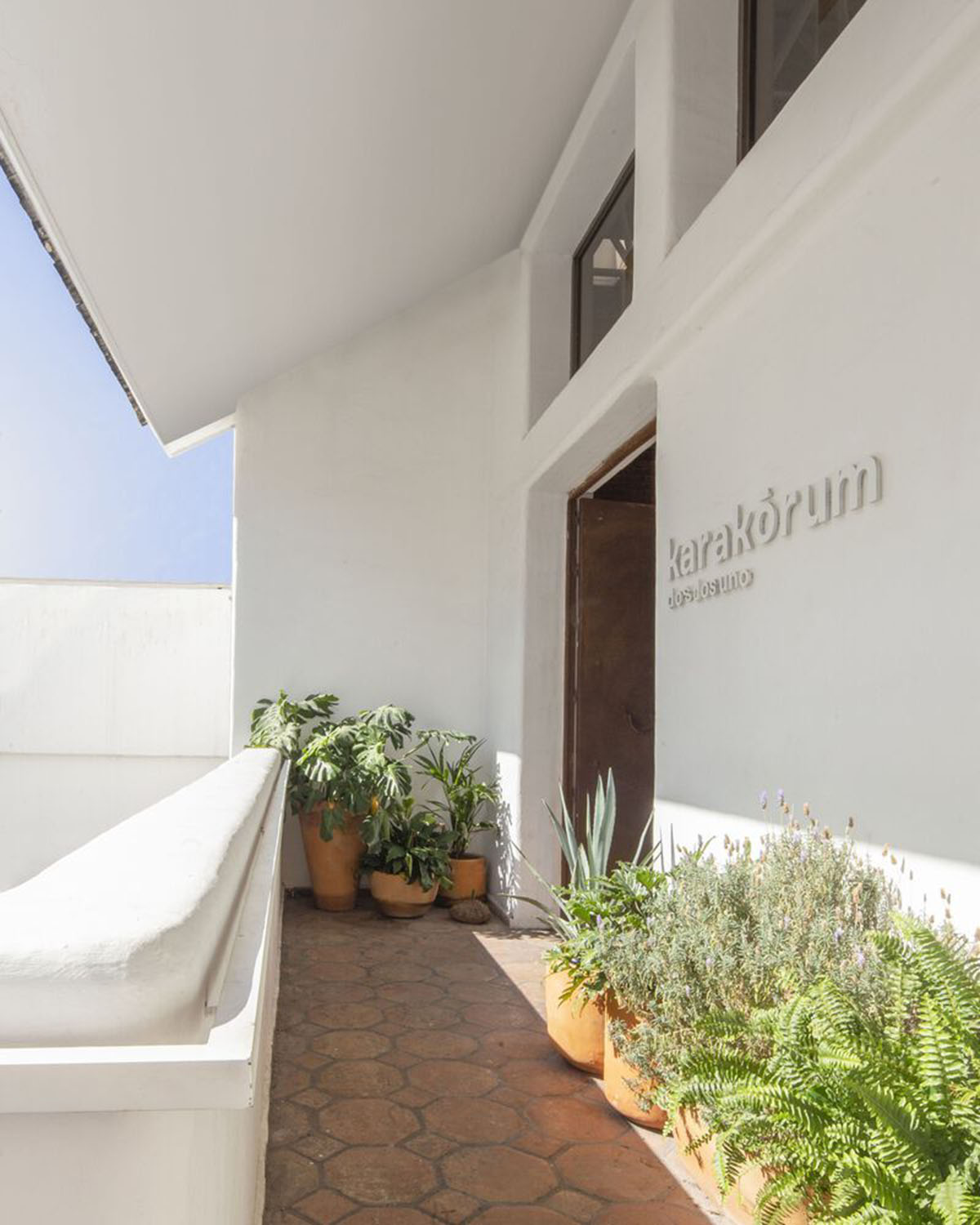 Floor plan
Mezzanine plan
Section
Project facts
Project name: Community Space Karakórum 221
Architecture: Elipsis Arquitectos
Location: San Luis Potosí, México
Size: 210m2
Date: 2020
All images © alberstudio
All drawings © Elipsis Arquitectos
> via Elipsis Arquitectos