Inca Hernández restores old house with "organic minimalism" for young generations in Mexico City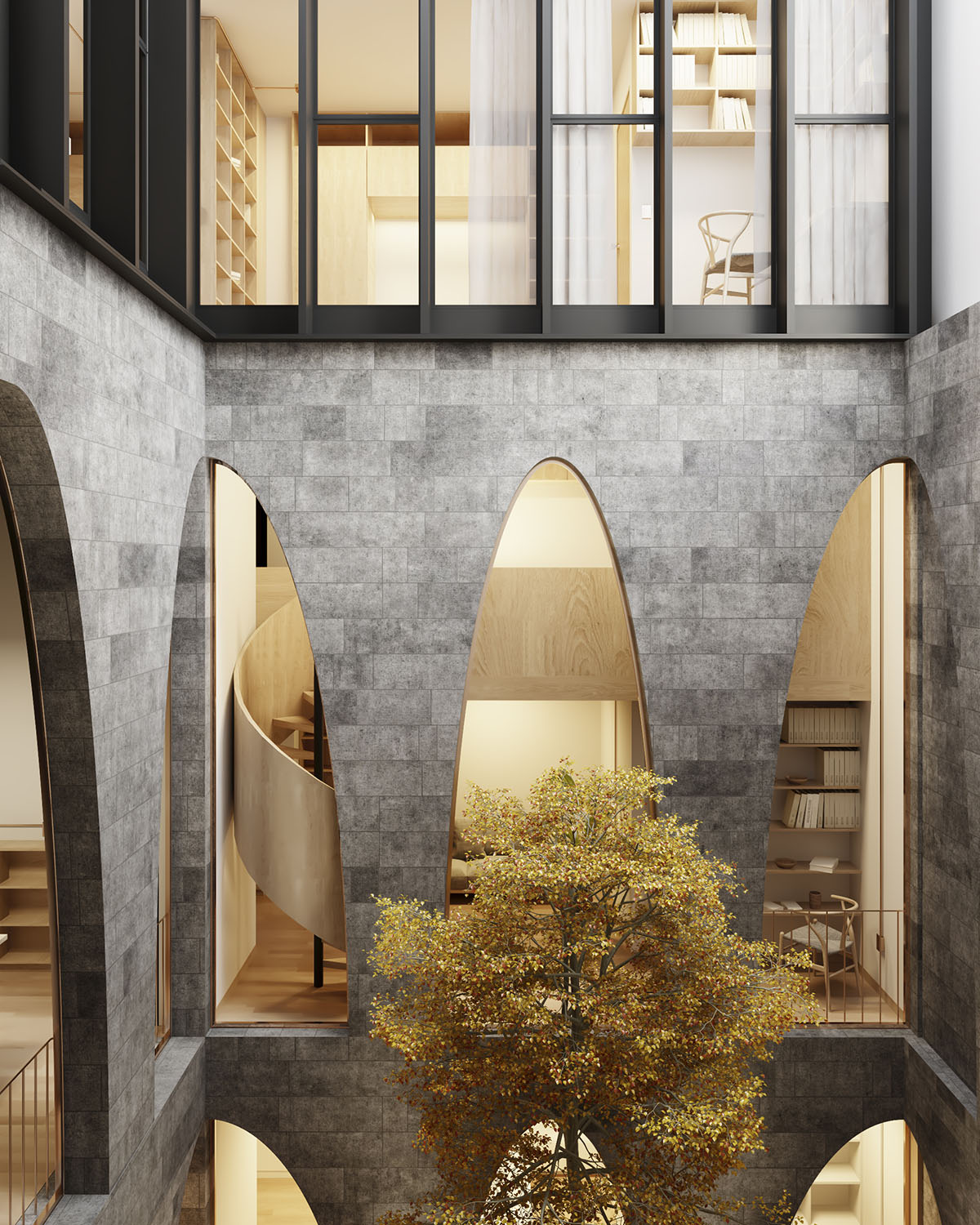 Mexico-based architect Inca Hernández has revealed design for the renovation of an old house in Mexico City, the project is currently under construction at site.
Called Venecia 20, the 315-square-metre house is restored from an old house, located in Mexico City's Colonia Juarez, which was built in 1905.
The interior spaces of the project have been described with the features of "organic minimalism" that manifests itself through bright and pure spaces.
Catenary Arches and Deciduous time
The building is aimed to house young artists, writers and tourists in six loft-style housing units oriented as flexible spaces with vistas of the urban context. Inca Hernández conceived each unit as unique; reinterpreting the past in the present via an aesthetic atmosphere that is almost poetic.
Inca Hernández won the WA Awards in the 35th Cycle with Mar Mediterraneo 34 project from Mexico.
Interior Social area Unit 1
Hernández's new project, Venecia 20, aims to integrate three different architectural eras; the Porfiriato, Mexican modernism and the contemporary.
The architect is inspired by a fragment of a poem by the renowned Mexican writer, Octavio Paz, who is himself believed to have been born in the building: "An edifice made of time: what was, what will be, what is."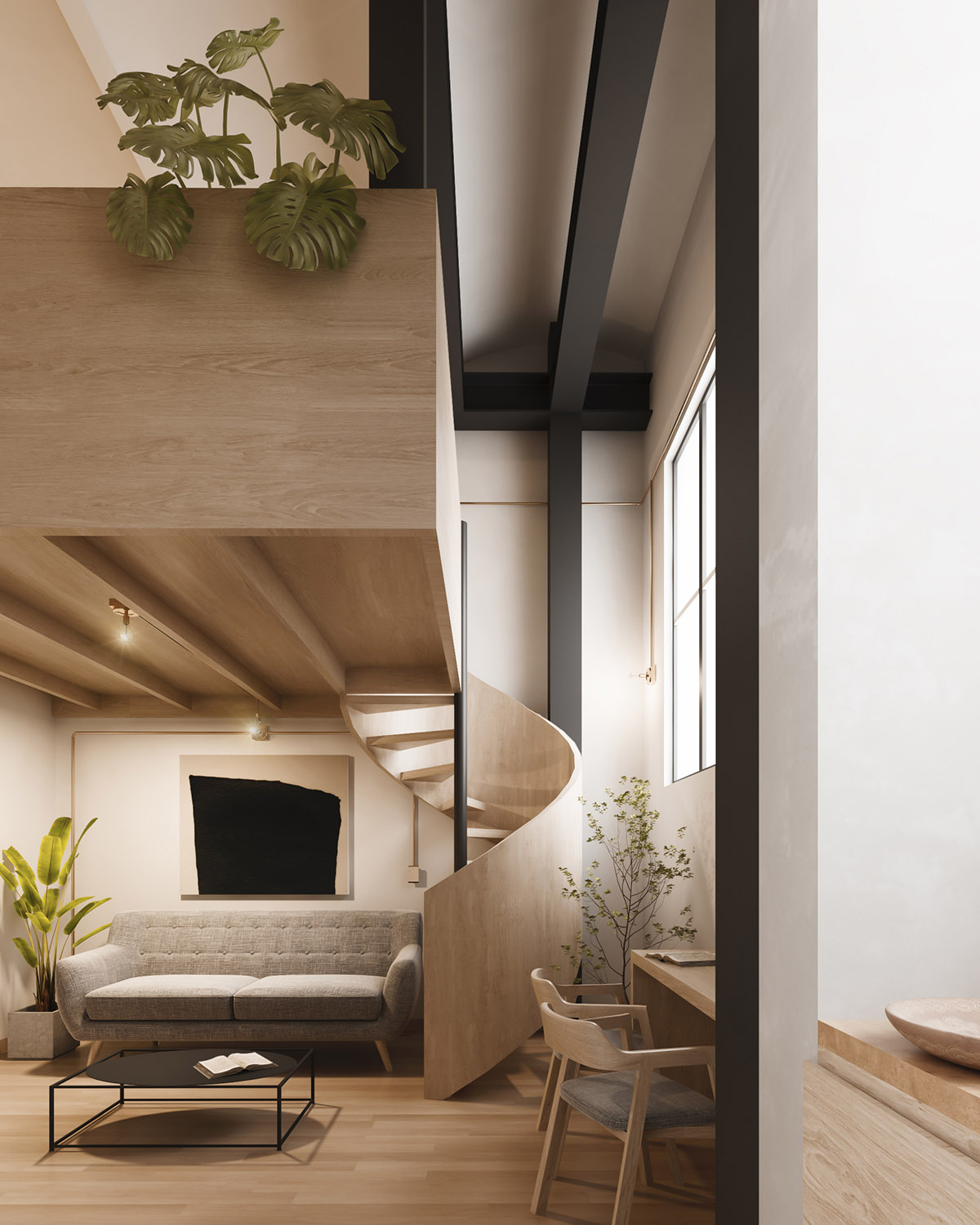 Loft apartment Unit 2
The building was formerly abandoned over two decades, the architect wanted to reflect both past and present that can be perceived within its interiors.
"In this way, the restoration of the ruin leads to the creation of new life," said the architect.
"These introspective spaces also provide new interpretations of 'family'; embodied by future generations of young people who will come to variously experience the building as an art studio, office and bedroom, through isolation and a connection between light and silence."
Loft Apartment Unit 3
According to the architect, since the project is located in an area dedicated to the city's vibrant youth, the new Venecia 20 seeks to create different ways of living for new generations.
Duplex Unit 4
The interior emerges out of an organic minimalism that manifests itself through bright and pure spaces. The intention of its design is to generate calm and to enable those within to perceive the city from its windows without having to leave home.
Aesthetic Interior Units 5 and 6
The main patio pays tribute to the architecture of the neighborhood and its historical evolution, from the end of 19th century through to 20th century modernity and up to the contemporary present.
The catenary arches, which begin with a stereotomic structure before transforming themselves into light and tectonic forms, honor the universal legacy of Gaudi.
Aesthetic Interior Units 5 and 6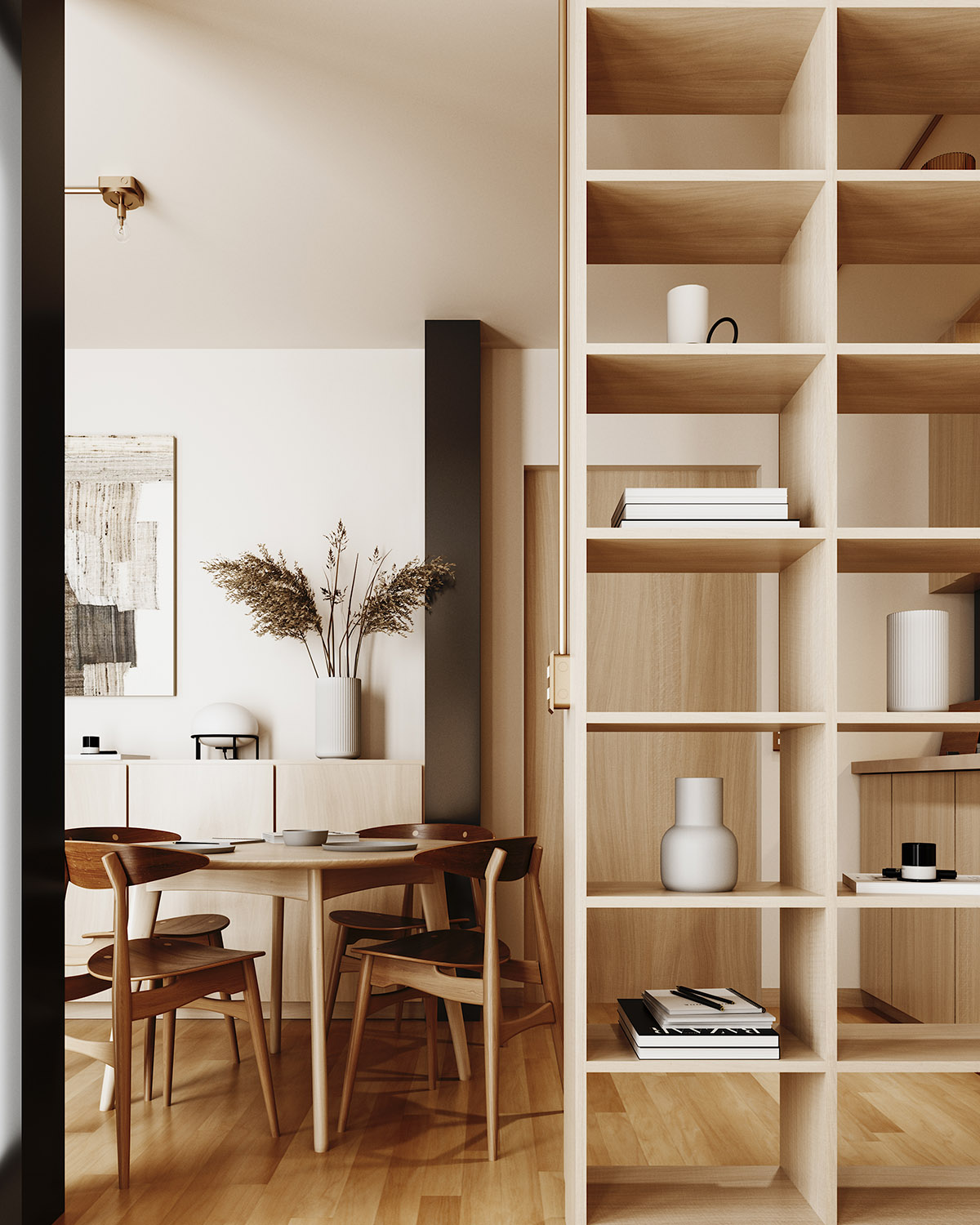 Warm Minmal Loft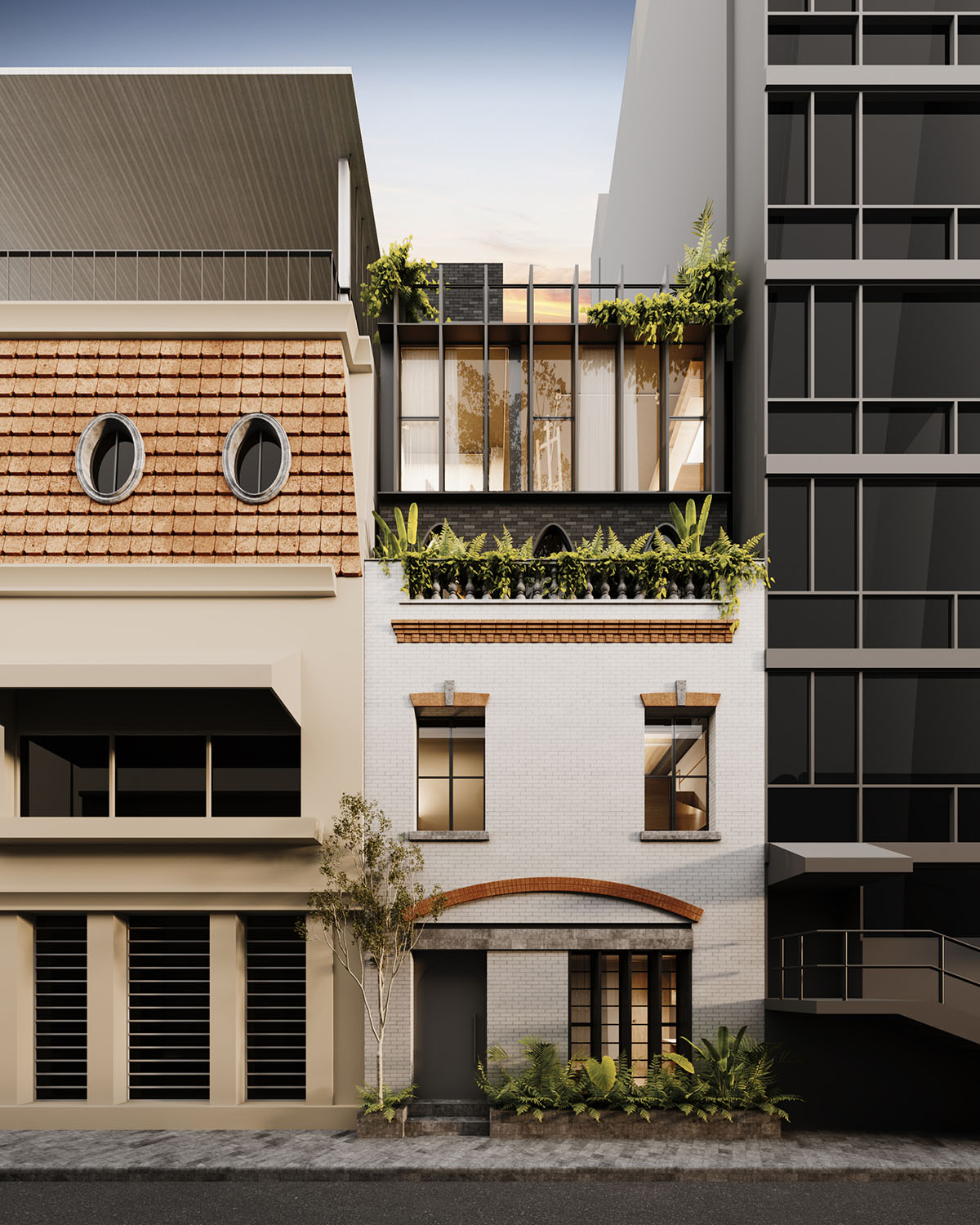 Main Facade V20 Tree Times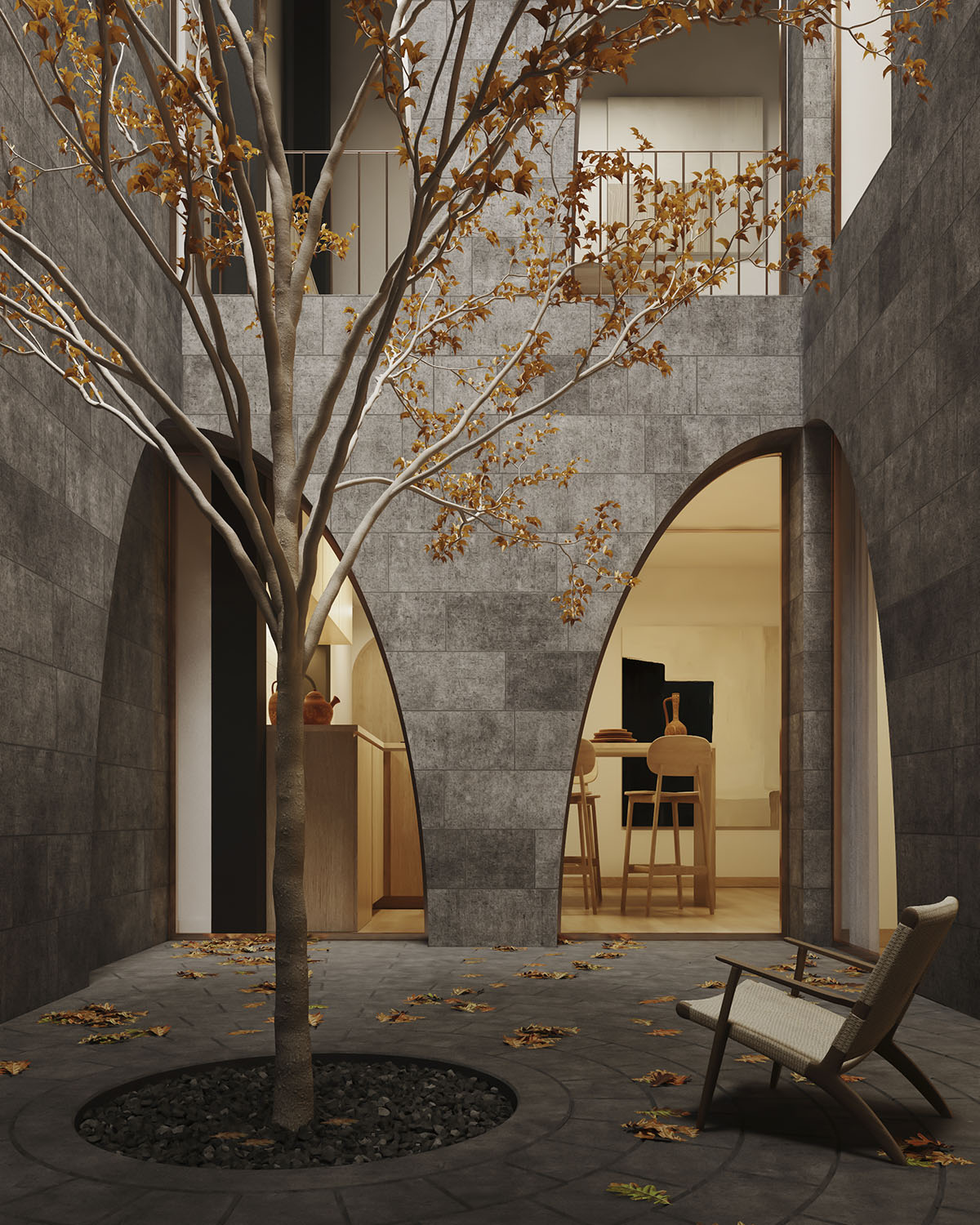 Main Patio - Catenary Arches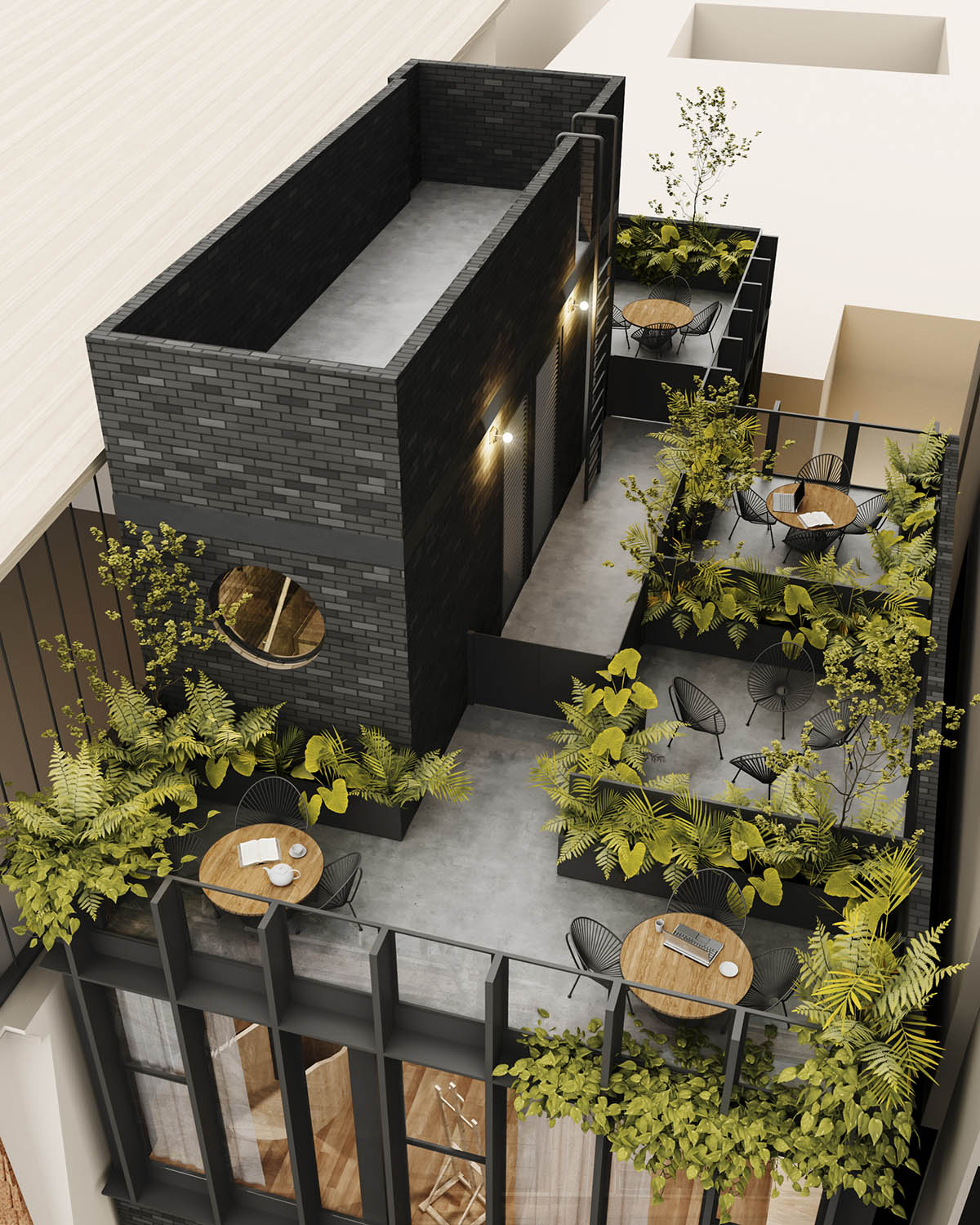 Roof Garden - Urban Orchard
Sunset Patio
All Units V20
Zoning of areas
Ground Floor Plan Unit 01
First Floor Plan Units 02 and 03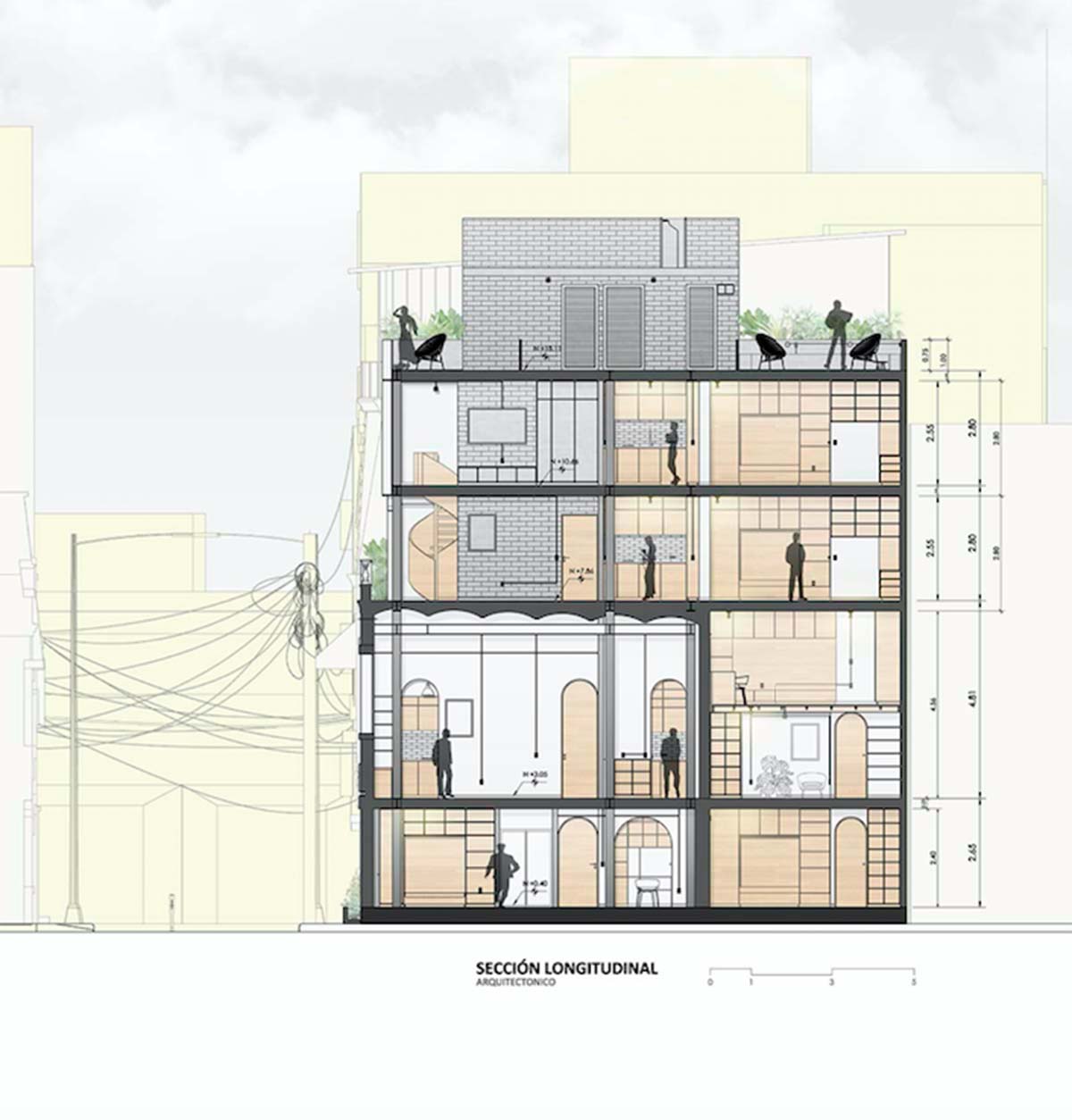 Section
Elevation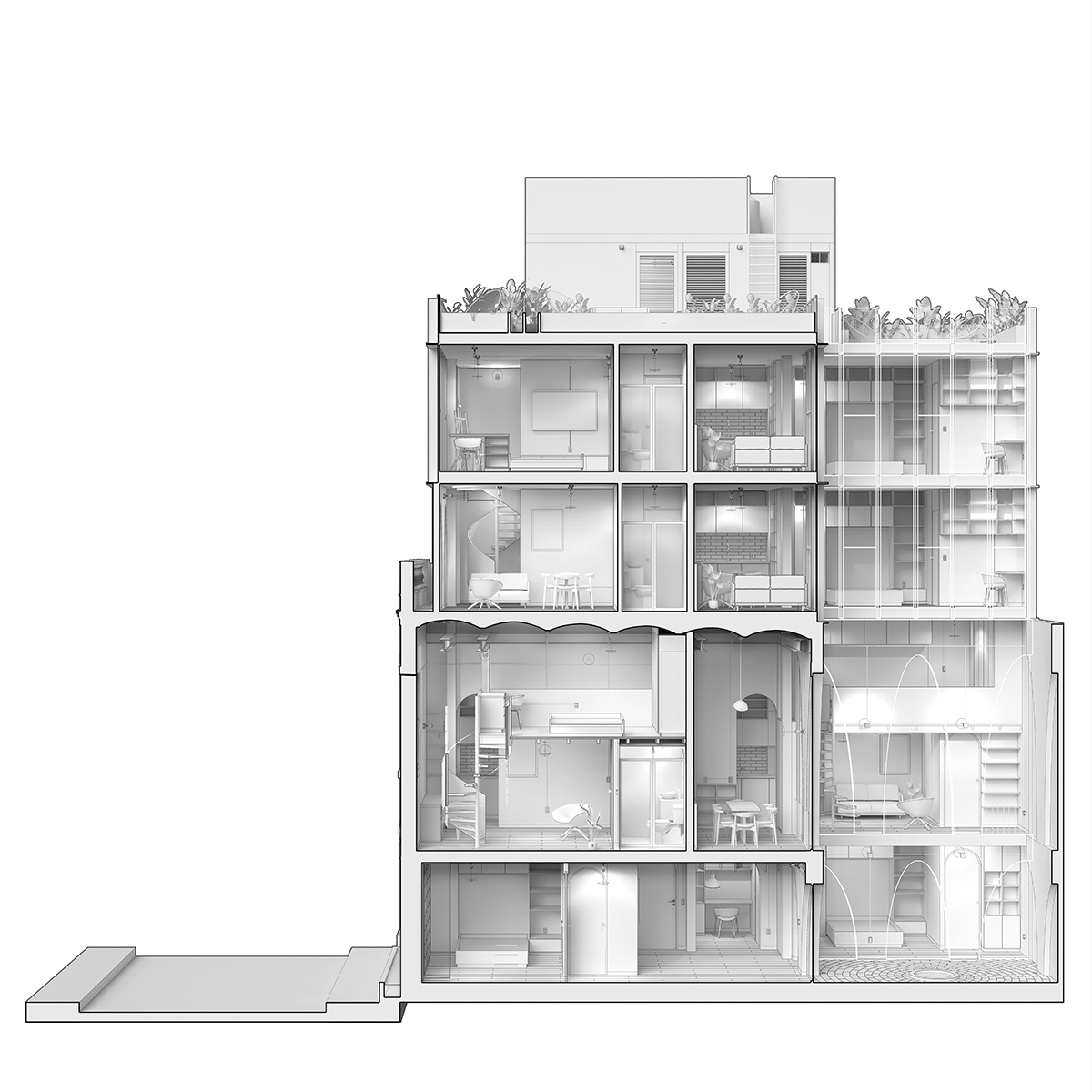 Longitudinal section
Plans
Plans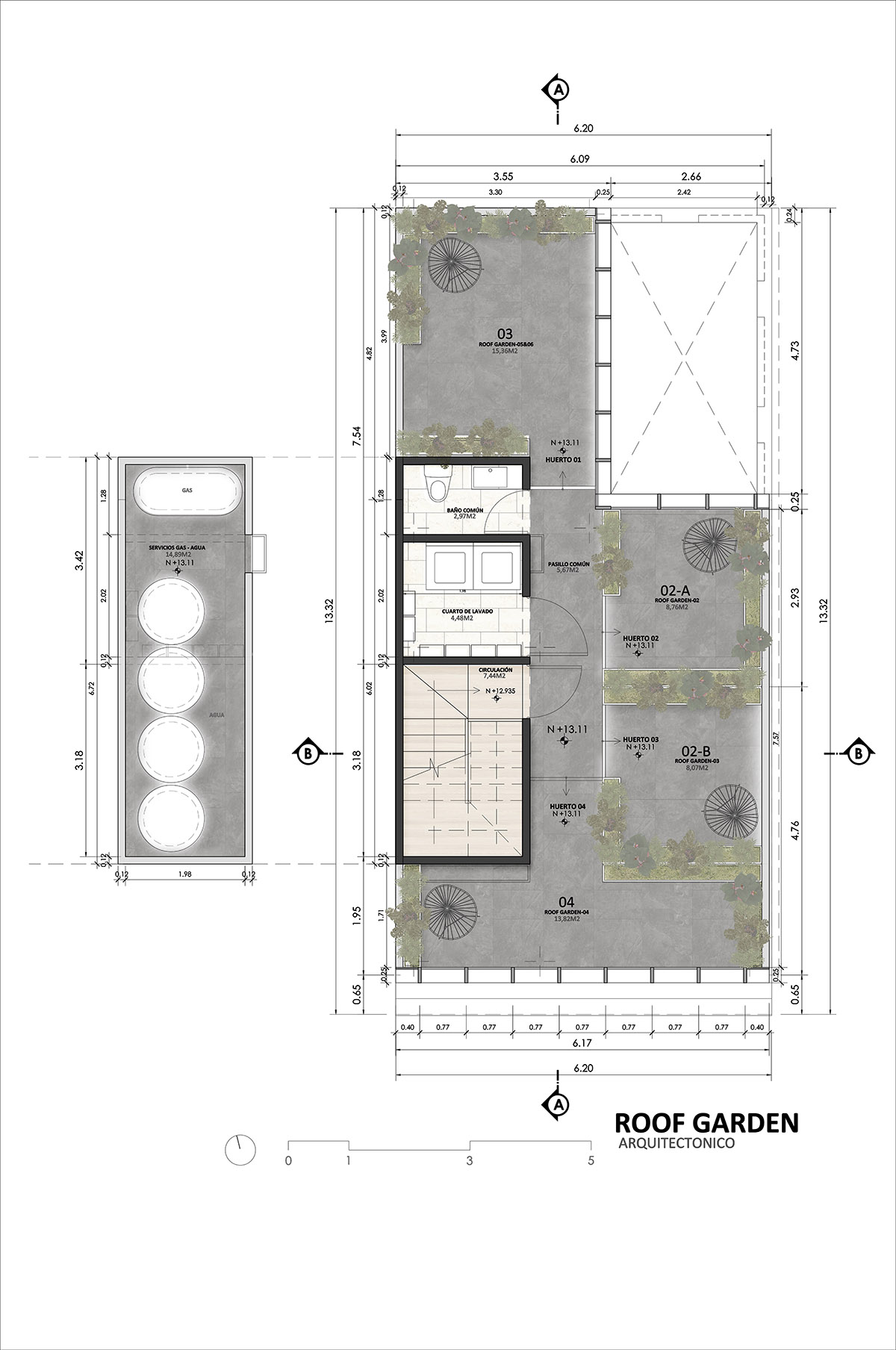 Roof garden plan
Project facts
Location: Colonia Juarez, Mexico City
Architect: Inca Hernández
Collaborators: Gabriela Llovera Arciniegas, Luis Enrique Vargas.
Development: Top Project Multiplex/Efrain Hernandez.
Furniture: Carl Hansen & Søn, Luteca.
Area: 315 sqm.
Year: 2021
All images © Studio Navarro
All drawings © Inca Hernández
> via Inca Hernández