Take a closer look at ZHA's retrospective "ZHA Close Up – Work & Research" at MAM Shanghai
The Modern Art Museum (MAM) is presenting the first exhibition of Zaha Hadid Architects in mainland China, with a retrospective display of projects dating from 1982 to today.
The exhibition, titled ZHA Close Up – Work & Research, explores the pioneering research and interconnecting relationships that unite ZHA's projects around the globe, detailing the technological innovations that are transforming how the studio imagines, designs and constructs built environments.
Featuring distinctive models of the studio's significant projects and photographs, the show also features various objects that Zaha Hadid Design (ZHD) designed, carrying the traces of Hadid's distinct dialogue of contemporary design.
The show, running until 29 August 2021, examines the evolution of Zaha Hadid Architects' buildings over the last 40 years—from the flowing urban spaces of the MAXXI Museum of 21st Century Art in Rome (2010) and Leeza SOHO in Beijing (2019) to the studio's ground-breaking projects currently in development across six continents—demonstrating a consistent desire to innovate and inspire.
"With this show we aim to present who we are close up, our depth of experience, our current preoccupations, and our aspirations for the future," said Patrik Schumacher, Principal of Zaha Hadid Architects.
Founded by the late Zaha Hadid in 1979, Zaha Hadid Architects (ZHA) redefined architecture for the 21st century with a repertoire of projects that have captured imaginations across the globe. Hadid was a major figure in the world of architecture and the first woman to receive the Pritzker Architecture Prize in 2004. She first travelled to China in 1981 at the very beginning of her career.
Like her birthplace Iraq, carved by the Euphrates and the Tigris, China's natural landscapes and urban settlements have been shaped through history by its great rivers and waterways.
Travelling from north to south, visiting many Chinese cities to experience its art and architecture, Hadid studied the methods that embed its historic architecture within the great theatre of natural landscapes.
"ZHA Close Up" explores the journey of four decades of experimentation that are inscribed within ZHA's architecture and has seen their designs become more spatially inventive, more structurally efficient, more technologically advanced and more environmentally sensitive with each new design and positions their work at the forefront of architectural practice.
Showcasing projects that have received highest honours from civic, professional and academic institutions worldwide, 'ZHA Close Up' is presenting the studio's pioneering research to improve how the industry designs and constructs:
Sustainability: the application of detailed environmental analysis and geometry optimization techniques to maximize efficient design with less waste and consumption of resources.
Computation & Design: collaboration with the world's most respected scientific institutions to develop innovations in robotics, artificial intelligence and digital fabrication.
ZH Social: investigation of the social interaction processes to be expected in the designed environments via agent-based simulations with differentiated agent populations and decision processes.
Analytics & Insights: data analytics and human behaviour modelling to design healthy and productive working environments that are tailor-made to overall and individual wellness.
Virtual Reality: demonstrating the remarkable possibilities immersive technologies will offer architects to collaborate and design in augmented reality.
"I am excited to include, as part of our interdisciplinary and immersive approach at MAM, this important exhibition, celebrating Zaha Hadid's ingenuity," said Shai Baitel, Artistic Director of MAM Shanghai.
"Hadid was an exceptional woman, and we are delighted to show our audience the development of her movement as a researcher, designer, and architect through various geographies and histories—and how this movement impacts the current innovative vision and work of Zaha Hadid Architects, following her untimely passing."
"Zaha Hadid Architects (ZHA) continues and expands on her legacy and MAM is proud to present this show, granting unprecedented insights into the vision of one of the most important architects of our time," Baitel added.
The exhibition is also presenting Zaha Hadid Design (ZHD), formed in 2006 out of a need to create a separate platform to share Hadid's distinct dialogue of contemporary design, although the ZHD portfolio encompasses 40 years of research.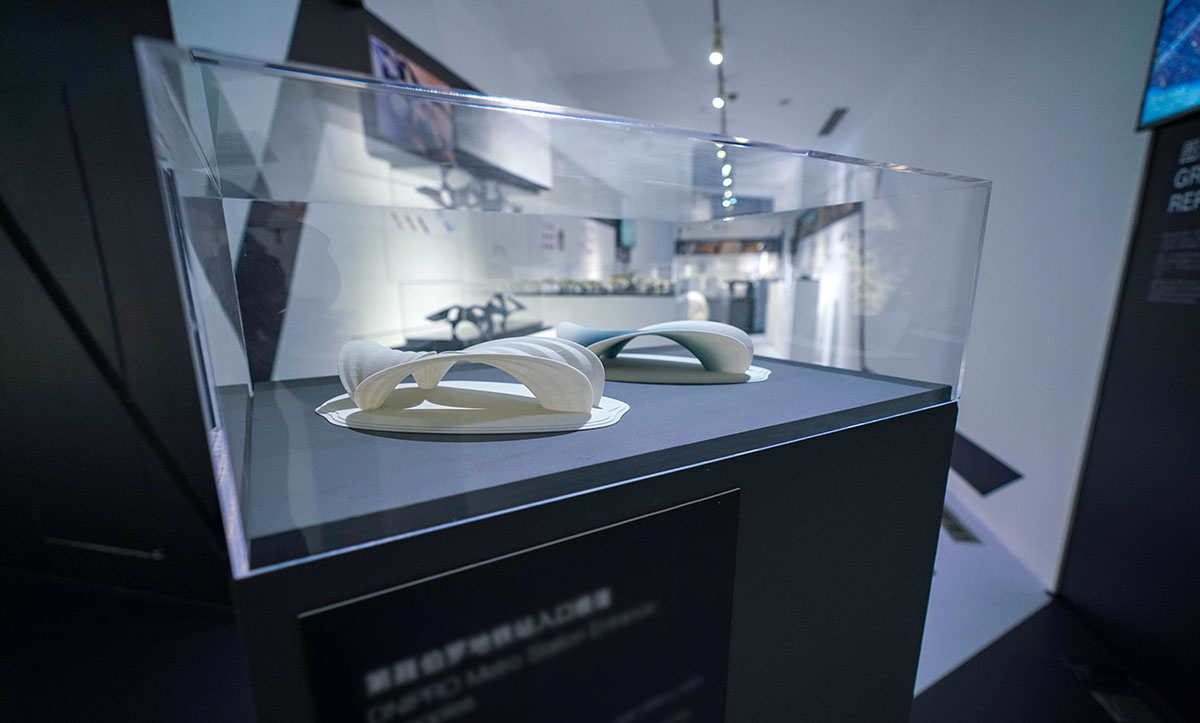 Today it is defined by Hadid's inventive methodology and signature design in furniture, lighting and fashion which transcends boundaries and has a global following.
ZHD has partnered with iconic brands to create exceptional one-off and limited edition pieces which form part of some of the world's most esteemed museum collections. Each piece effortlessly conveys immaculate craftsmanship and Hadid's virtuosity with fluid geometry.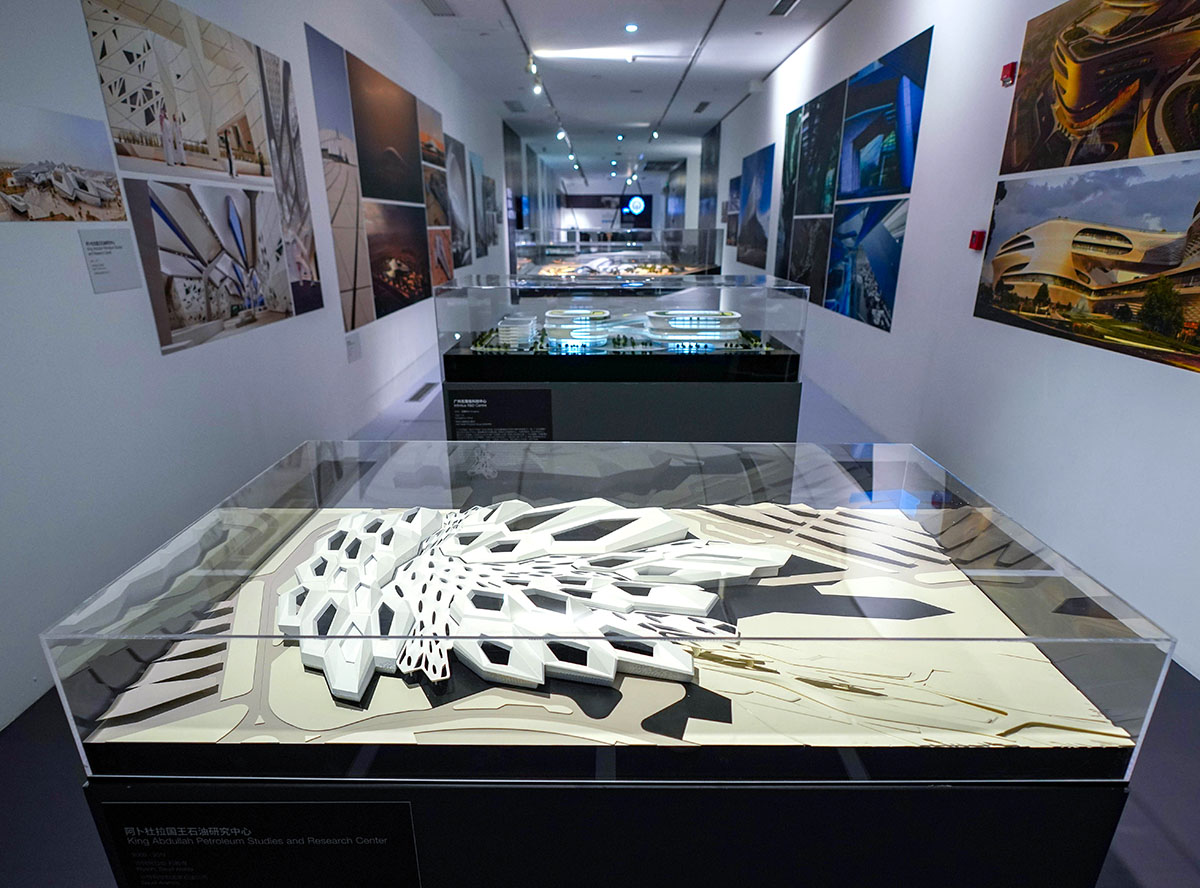 Launched in 2014 under its own label, the 'ZHD Collection' further expresses Hadid's vision in an uncompromising pursuit of excellence and non-conformity to define the acclaimed brand and ensure its timeless and revered presence within the design world.
"ZHA Close Up – Work & Research" will be on view until 29 August 2021 at MAM Shanghai in the 4777 Binjiang Avenue, Pudong New Area, Shanghai.
MAM Shanghai is the largest contemporary art museum in Shanghai, measuring over 7,000 square meters. The state of the art museum located at the heart of Shanghai's cultural mile along the Huangpu River is a premier institution for contemporary art with a global and multidisciplinary approach.
All images courtesy of MAM Shanghai.
> via ZHA