Block722 architects+ redesigns former concrete shell with timber elements for duplex house in Athens
Athens-based architecture practice Block722 architects+ has redesigned a former concrete shell with timber elements and bold façade for a duplex home in Athens, Greece.
Named Kifisia Project 12, the house is made of wood and marble as the main materials.
Described as a boutique, high end residential development, the house occupies a narrow fronted, deep plot at the heart of Kifissia, a northern suburb that is famous for its leafy surrounds and urbane lifestyle.
Incorporating two units with great attention to detail, the architectural language of the house reflects Block722's signature approach, which blends natural materials, a sense of balance and refined luxury.
Block722architects+ previously designed a tropical-modernist hotel that blends earth-toned colors in Zakynthos, which is a strong reference to the firm's architectural style.
One of the apartments occupies the raised and lower ground levels, spilling out into a long, landscaped rear garden, while the second one sits on the two upper floors, expanding onto a roof terrace at the top and offering long views of the neighbourhood and the Athenian cityscape beyond. A garage is located on the lower front side of the property.
The architects have worked with the existing structure in detail, and the team designed a geometric front and rear façade using a calculated grid of opaque and transparent sections, timber elements and textured, dark plaster.
The timber structure cleverly doubles as veranda railings. The plastered surfaces were specially created by expert craftspeople to mirror the interior's key colours and materials.
Inside, the architects used natural-toned material palette including travertine stone. For outdoor areas, they used bespoke fixtures, such as the rooftop's jacuzzi, while marble is used for the front steps and bathroom sinks.
Floors, cladding, window frames and cabinetry are made of warm woods.
"Meticulously designed features such as the bathroom mirrors and sinks, were custom-made for the project," said the studio.
"The front border fence is also bespoke, a robust metal construction that at the same time feels as tactile and malleable as wood."
Gardens on the front and rear of the property are matched by large verandas upstairs and the expansive roof garden at the top. The outdoors is brought inside through generous, floor-to-ceiling openings, while lighting design ensures even areas that are deeper within the floorplate, such as the kitchen, feel naturally lit.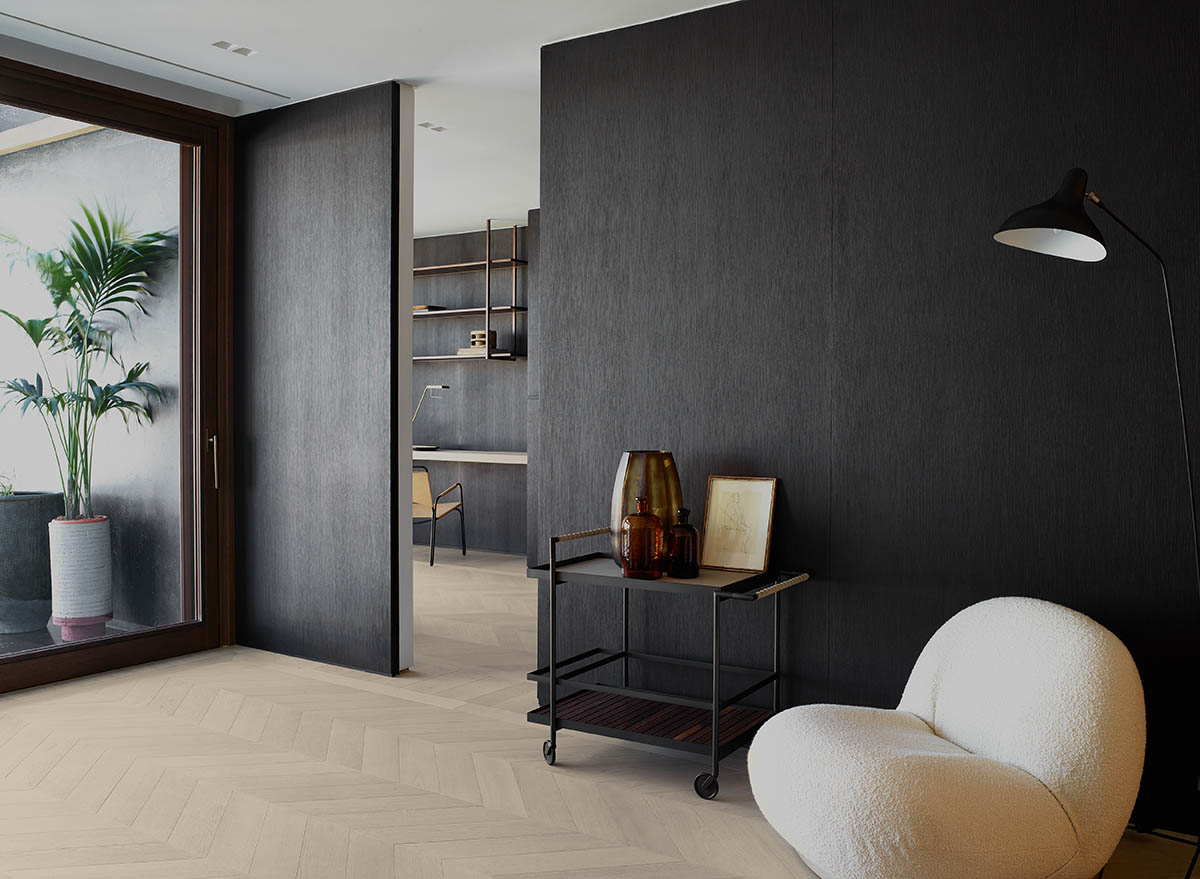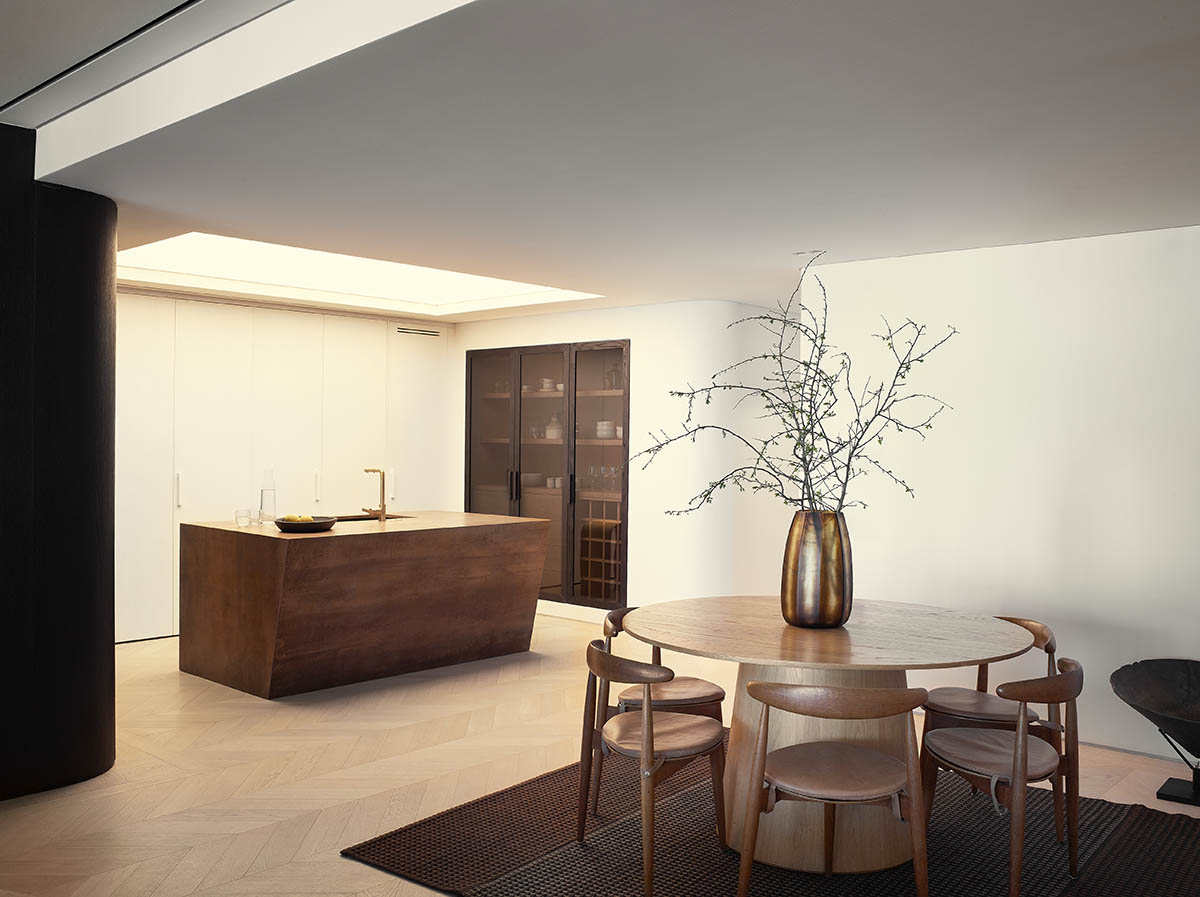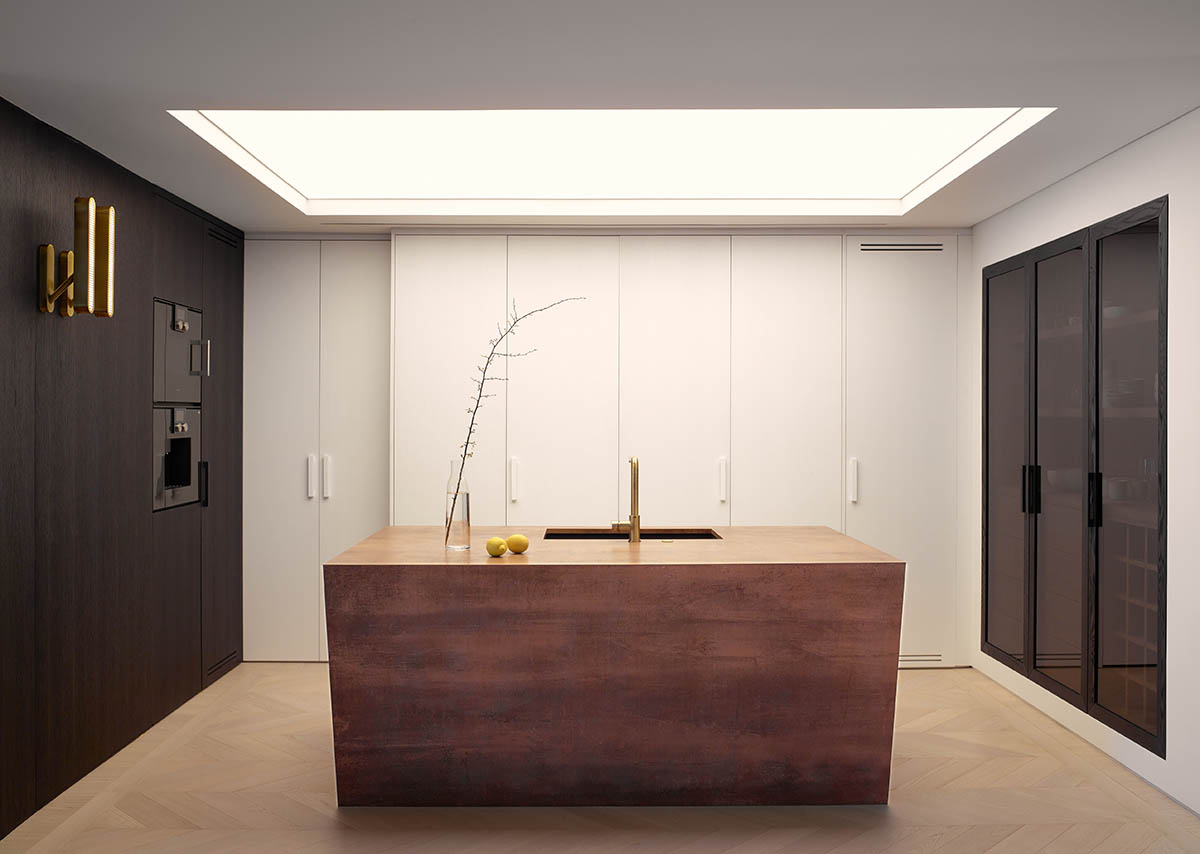 Athens-based architecture studio was founded in 2009 by architect Sotiris Tsergas and interior designer Katja Margaritoglou.
The team combines Greek and Scandinavian heritage, as well as interdisciplinary experience, and creates work that feels confident, natural, and timeless.
Project facts
Project name: Kifisia Project 12
Architects: Block722 architects+
Location: 12 Ag. Theodoron 12, Kifisia 145 62, Athens, Greece.
Project area: Interior 365 sq.m. exterior 280 sq.m.
Date: 2020
Lighting &Landscape Design: MALO DEVELOPMENT
Client: MALO DEVELOPMENT
Construction Management: MALO DEVELOPMENT
Site Supervision: MALO DEVELOPMENT
Structural & MEP Engineering &Consultant: MALO DEVELOPMENT
Material-Wood, Marble, Special Wall Techniques, and constructions: MALO DEVELOPMENT
Fine Art by: Pantelis Chandris
Furniture by: Moda Bagno-Interni
Construction Period: 05/2019-12/2020
Image editing: Maria Siorba
All images © Vangelis Paterakis
> via Block722 architects+