World's longest bridge is nearing completion in Kuwait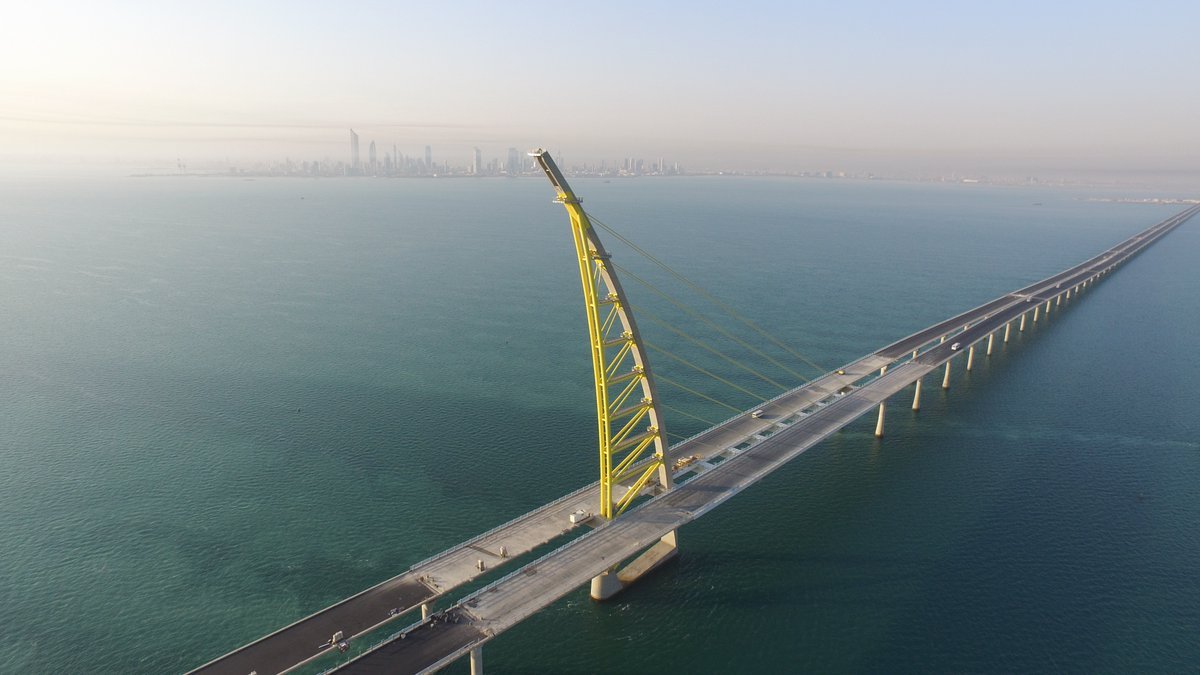 The world's longest bridge is under construction in Kuwait, developed by Hyundai Engineering & Construction (Hyundai E&C) and Combined Group Contracting company. When completed, the new bridge, called Sheikh Jaber Al-Ahmed Al-Sabah Causeway, will be the world's longest landmark bridge in Kuwait this year.
Spanning a total length of 48,53 km (approx. 30 mile), the bridge will include the 36,1-km-long main bridge and the 12,43 km-long Doha Link, another Hyundai E&C project under construction in Kuwait. It is about 7 km longer than Haiwan Bridge (41.58 km) in Qingdao, China.
The the $3 billion project is conceived one of the largest infrastructural projects in the world overtaken by Hyundai E&C and Combined Group Contracting.
The Sheikh Jaber Al-Ahmad Al-Sabah Causeway will span across Kuwait Bay between Kuwait City and the Subiyah area. The new bridge will reduce the distance between Kuwait City and Subiyah area from 104 km to 36 km; thus, reducing journey time from 70 minutes to less than 20 minutes.
Its main signature cable-stayed bridge with its exquisite arch pylon will rise as a land mark in the middle of the vital navigation route of the Kuwait Bay. The project will also include two artificial islands of 30 hectares; one on the northern side and the other on the southern side of the bridge which will house maintenance and traffic emergency buildings, fueling stations and marina facilities. These islands will also have a visual/aesthetic role as they break the monotony of a long and uniform bridge.
Sheikh Jaber Al Sabah Causeway (SJSC) is developed as a signature infrastructure development project that addresses social, economic, and environmental concerns of the State of Kuwait, is an example of sustainable development.
The developers area also careful about the potantial environmental impacts of the project that may affect the marine animals and its site during construction of the bridge.
"The current SJSC construction line causes minimum marine impact, pollution and disturbance, through an effective buffer between construction site and ecologically rich locations. It is mandatory that all construction work complies with the best industry practices and KEPA regulations. Temporary impacts during construction are minimized through work carried out in compliance to regulations, approved project guidelines, effective construction supervision, and continuous environmental monitoring," stated in a project description.
"Environmental monitoring, a KEPA requirement, is implemented as the next tier of environment protection. Monitoring locations and parameters are based on sensitive receptors and expected degree of impact. Continuous monitoring includes marine water quality monitoring, ambient and meteorological data monitoring, air pollution monitoring, marine water sediment level, and vibration monitoring."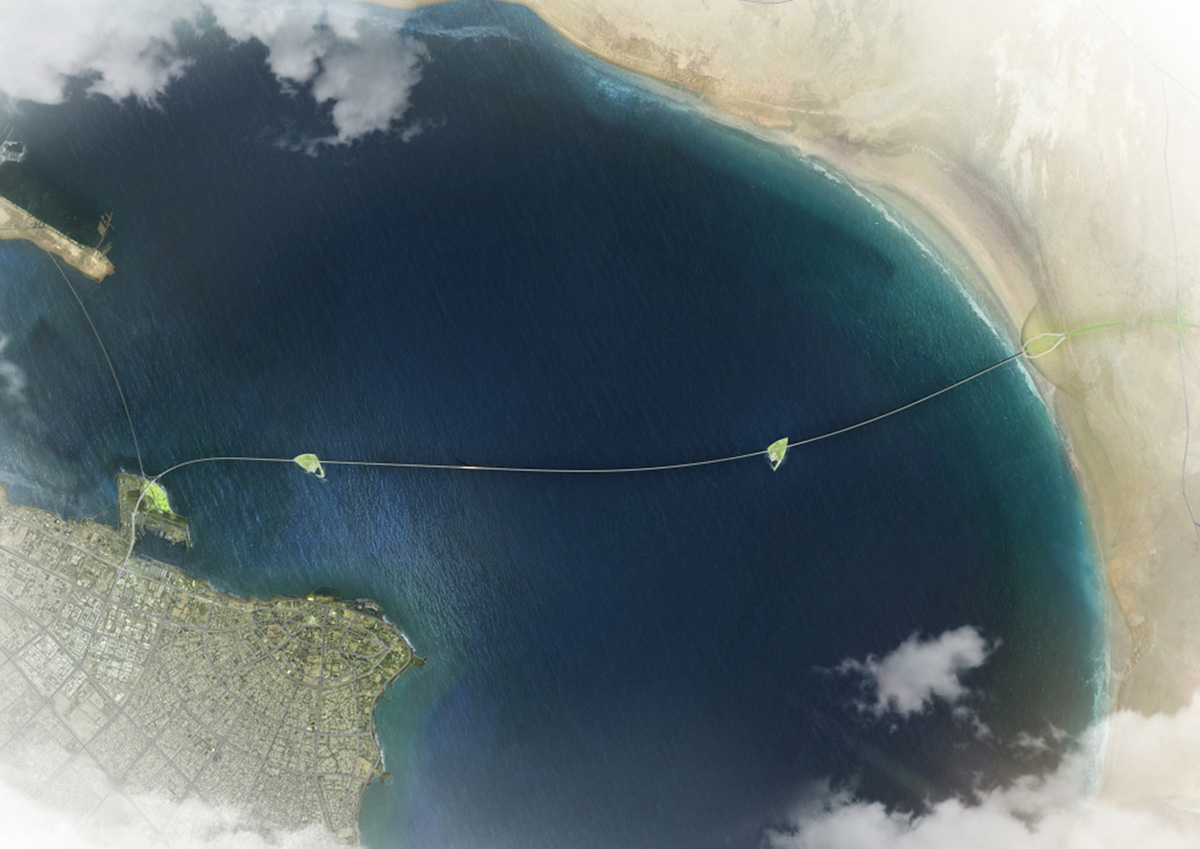 The progress of project construction is transparent to the public, as stated in the project website. "Real time monitoring data is available "online" for stakeholders through an Environment Data Management and Information System (EDMIS) for their verification and suggestions," they added.
Koran construction company Hyundai E&C and Combined Group Contracting Company won the project in 2013 and the project is developed as part of the Kuwait National Development Plan 2035. The bridge is expected to be completed this year.
All images courtesy of Hyundai E&C