Es Devlin named as Artistic Director of London Design Biennale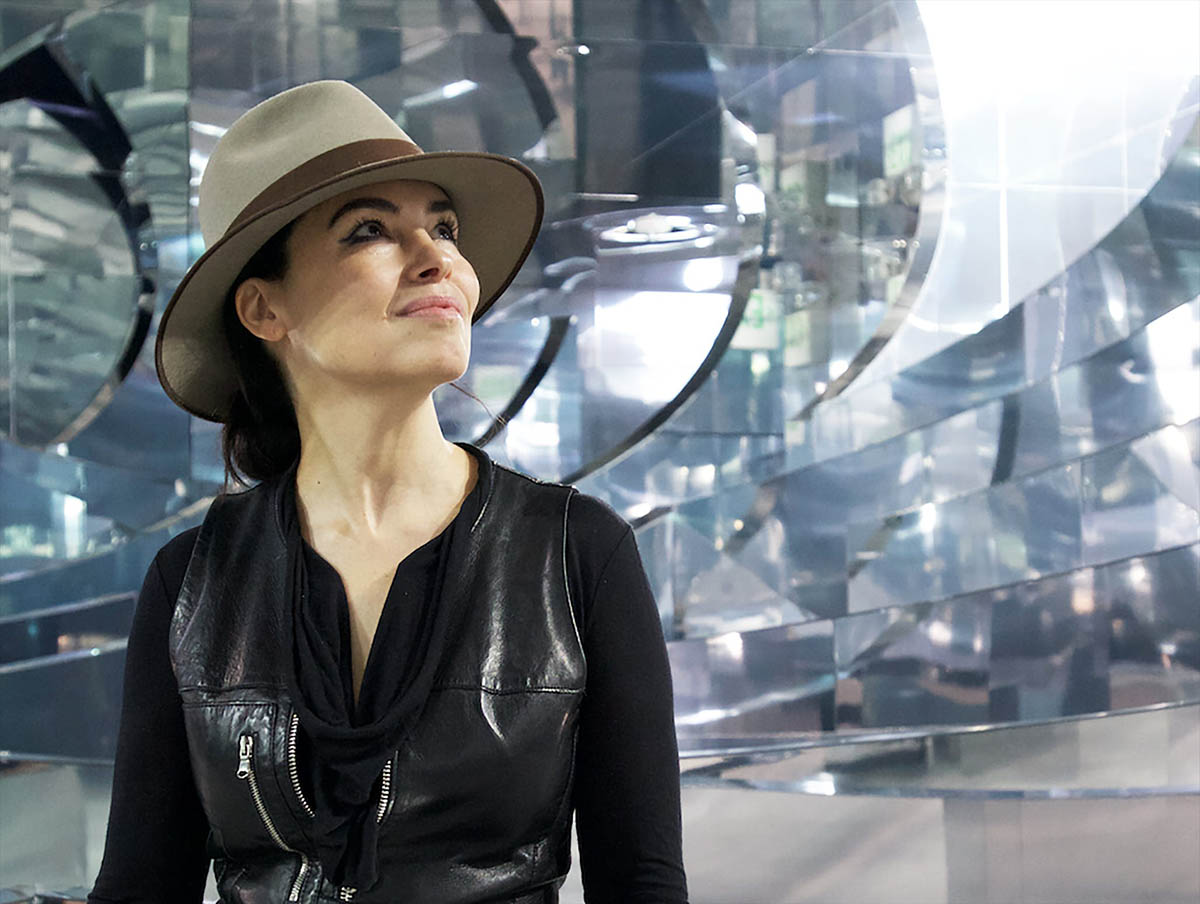 Update: The 2020 London Design Biennale has been postponed to June 2021 due to Covid-19.
Award-winning artist and designer Es Devlin has been named as the Artistic Director for the third edition of London Design Biennale, which will be held between 8-27 September 2020.
Devlin is known for creating large-scale performative sculptures and environments that fuse technology and poetry. For London Design Festival 2018, her luminous fluorescent red Please Feed The Lions installation roared AI-generated collective poetry to crowds in Trafalgar Square. The Singing Tree, a collective choral installation at the V&A, merged machine-learning with sound and light in 2017; and the 2016 Mirrormaze in Peckham and 2017 ROOM 2022 at Miami Art Basel both explored reflective labyrinthine narratives and geometries.
She has conceived touring stage sculptures for Beyoncé, U2, The Weeknd, Adele and Kanye West and collaborated with celebrated theoretical physicist Carlo Rovelli on an interpretation of The Order of Time read by Benedict Cumberbatch at BOLD Peckham in September 2018.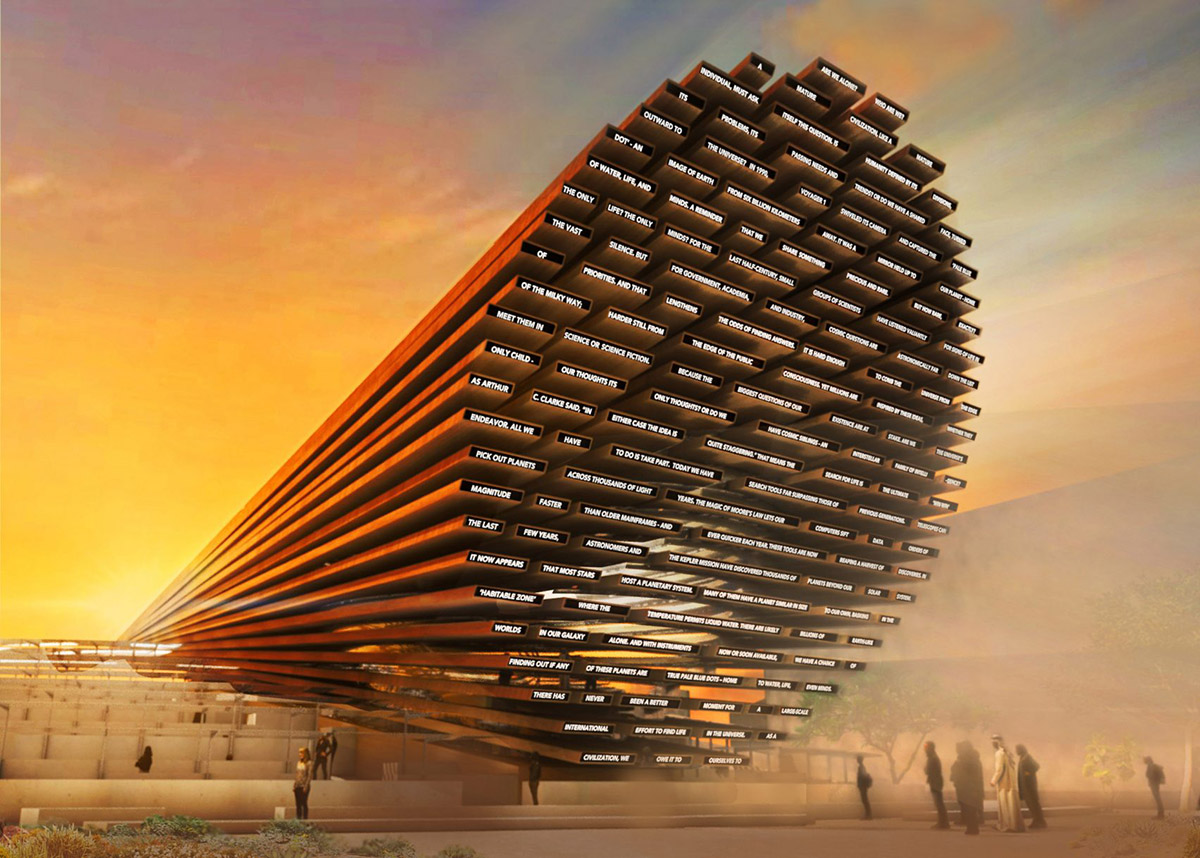 Es Devlin's proposal for the UK's Pavilion for Dubai Expo 2020 with performative golden sculpture. Image courtesy of Es Devlin
She has pioneered an artistically and technically ambitious approach to her practice that bridges the gap between audience and performance, often using surface, light, projection and reflection to create dramatic and ambiguous spatial and psychological environments.
Her practice was the subject of the Netflix documentary series Abstract: the Art of Design, and she has recently been named winner of the much-coveted commission to design the UK Pavilion at Expo 2020 Dubai. The PoemPavilion will continue the work in AI generated collective poetry first conceived with Hans Ulrich Obrist at the Serpentine in 2017.
Es Devlin has chosen "Resonance" as the theme, which over 50 countries, cities and territories will respond to in their installations and presentations across the entirety of the site.
Es Devlin's Ugly Lies The Bone – NT Lyttelton – A New Play by Lindsey Ferrentino. Image courtesy of Es Devlin
"We live in an age of hyper resonance, the consequences of which are both exhilarating and devastating. Everything we design and everything we produce resonates. Each idea we generate has the power to reach a mass digital audience undreamt of by previous generations, while the lifespans of the physical products we create often endure long beyond our own. Whether in the social media feeds of millions or in the bellies of marine animals, our ideas and our objects stick around."
"In our global, digital era, design can reach instantly across borders and bridge cultures. It can positively alter behaviours and transform societies. Perspectives can be shifted and lives can be improved when new ideas resonate and are adopted by extended communities. Designers have the power to influence and amaze their audiences into making these profound shifts, using the mass networks available to them to resonate practices that will help build a more sustainable future."
Top image: Es Devlin, courtesy of LDB
> via London Design Biennale