Uruguayan architect Rafael Viñoly dies aged 78
The world-renowned Uruguayan architect Rafael Viñoly has paassed away at the age of 78.
According to a statement by Rafael Viñoly Architects on March 3, Viñoly passed away "unexpectedly" on 2 March at his home in New York.
The renowned architect was known for several large-scale projects accross the world, including Walkie Talkie Tower (which is also known 20 Fenchurch Street in London) and super-skinny residential tower 432 Park Avenue in midtown Manhattan.
The architect, who has designed projects in different parts of the world and at different scales, was known as an architect who combines form and material in timeless and serene monumentalist structures.
His significant projects include Brooklyn Children's Museum in New York City, Tokyo International Forum in 1996, The Kimmel Center for the Performing Arts in Pennsylvania opened in 2001, Cleveland Museum of Art in Ohio, with east wing opened in 2009 and the north wing and atrium in 2012, David L. Lawrence Convention Center in downtown Pittsburgh in 1981.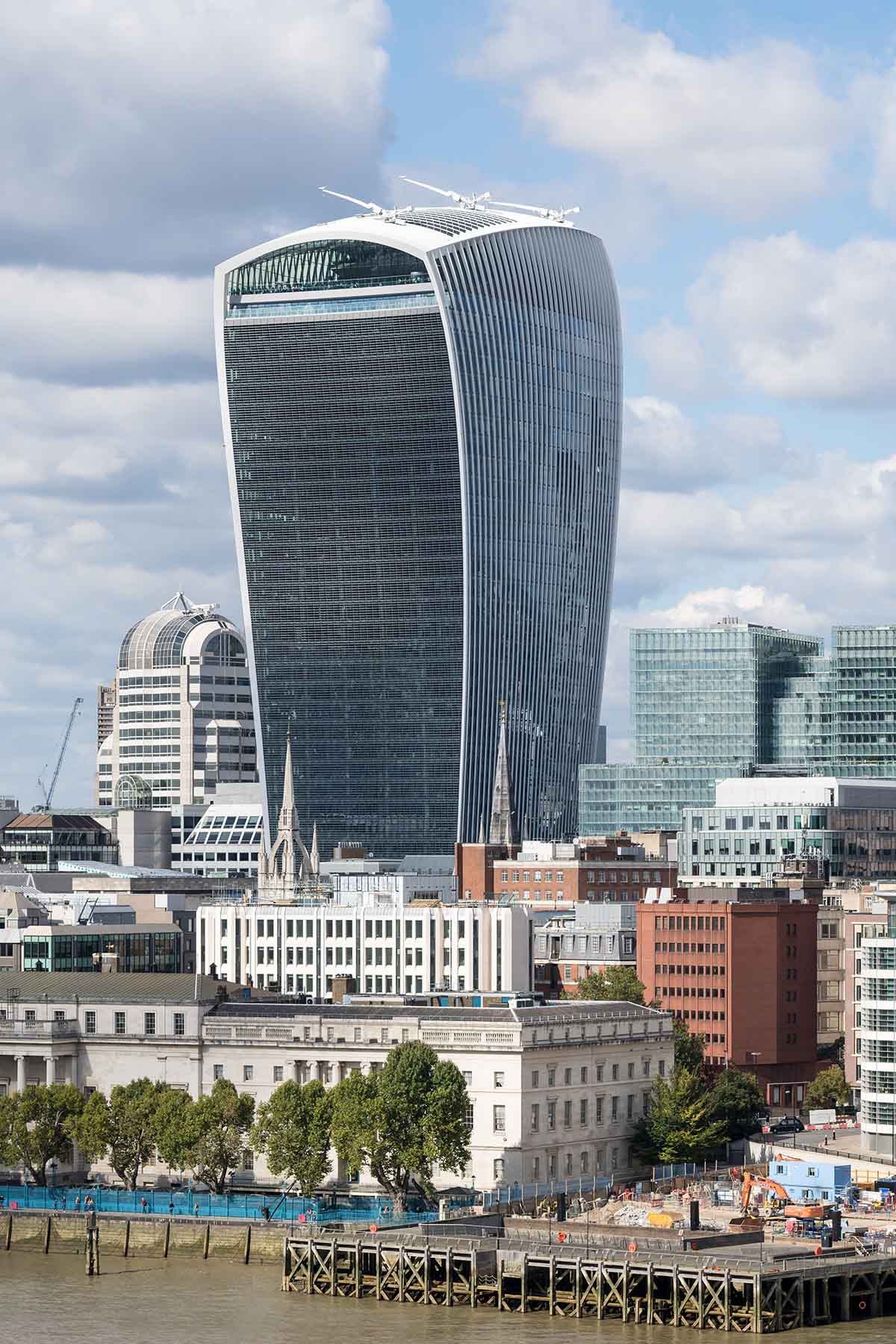 The Walkie-Talkie (20 Fenchurch Street). Image by Colin / Wikimedia Commons (CC BY-SA-4.0)
His son, Román Viñoly, wrote in a statement that "I am saddened to report that my father, the founder and namesake of our firm Rafael Viñoly Architects, passed away unexpectedly yesterday, 2nd of March, at the age of 78."
"He was a visionary who will be missed by all those whose lives he touched through his work."
"He leaves a rich legacy of distinctive and timeless designs that manifested in some of the world's most recognizable and iconic structures, among them the Tokyo International Forum, the Cleveland Museum of Art, Carrasco Airport in Montevideo, and 20 Fenchurch Street in London."
"The firm's partners and directors, many of whom have collaborated with him for decades, will extend his architectural legacy in the work we will continue to perform every day," Viñoly added.
Jay Bargmann, Vice President and Managing Partner of Rafael Viñoly Architects, said: "I'm incredibly proud of the integrity of the work our team has produced over many decades and on very complex projects, and I am honored and humbled by our team's unwavering commitment during this profound time of loss."
432 Park Avenue, a 426-meter-tall skyscraper in New York City. Image by Percival Kestreltail via Wikimedia Commons (CC BY-SA 4.0)
Rafael Viñoly was born in Montevideo, Uruguay in 1944. He studied Architecture at the University of Buenos Aires and graduated in 1968 and recived a Master of Architecture in 1969 from the Faculty of Architecture and Urbanism.
In 1964, he established his own studio, "Estudio de Arquitectura Manteola-Petchersky-Sánchez Gómez-Santos-Solsona-Viñoly", with six partners in Buenos Aires. The office would become one of the largest architectural practices in South America and would complete many important projects in a very short time.
In 1978, he and his family relocated to the United States, and in 1983 he found Rafael Viñoly Architects in which the office is now operating in the United States, United Kingdom, Argentina.
Over his 50-plus year career, Viñoly practiced accross the world, including the United States, Latin America, Europe, Asia, Africa, and the Middle East.
The John Jay College of Criminal Justice, completed in 1988, marks his first major project in New York. Another significant commission was the design the Tokyo International Forum, which was completed in 1996. He won an international competition to design Tokyo International Forum - featuring a large glass skin with a dramatic 228-meter-long truss hovering above.
"To create that synthesis, the architect needs to be in charge of the complexity of all the technical and cultural aspects of a project," said Rafael Viñoly in a quotation in the firm's website.
"The capacity to lead that process is what requires the special kind of creativity which is unique to the field: Architecture is not simply an artistic endeavor, or a mere technical or organizational challenge, it is a social practice with a significant impact on the collective environment well beyond the effects of its initial viewing."
"It is that responsibility towards the environment what defines the realm of competence of the profession."
He also added that "We also believe that the advancement of Architecture as a discipline has always been the result of two factors: technological innovation and the challenging of the conventional character of the brief. Both of those goals are at the center of our work."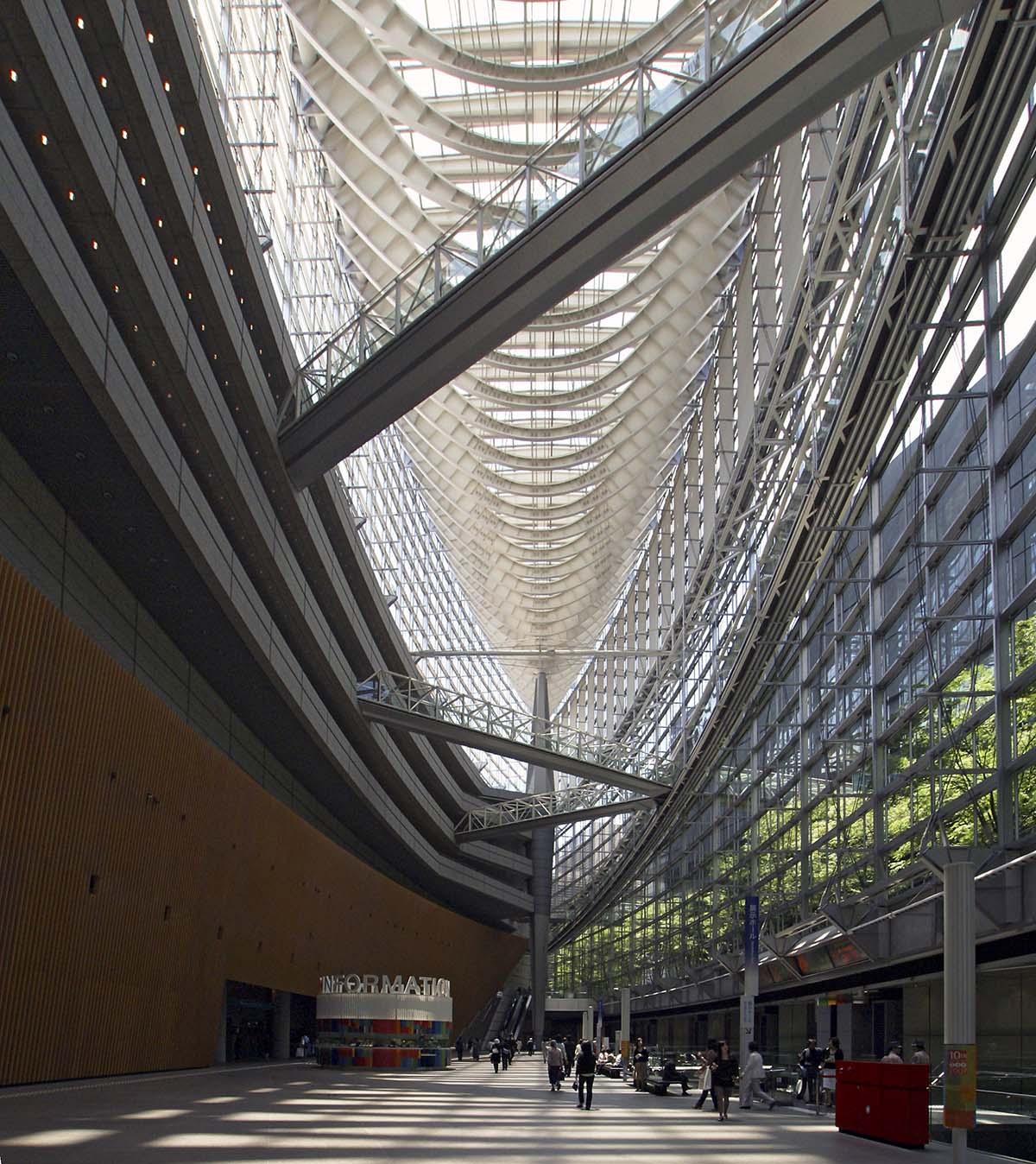 Interior view from Tokyo International Forum in Chiyoda-ku, Tokyo, Japan. Image by 663highland / Wikimedia Commons (CC BY 2.5)
Viñoly was a Fellow of the American Institute of Architects, an International Fellow of the Royal Institute of British Architects, and a member of the Japan Institute of Architects and the Argentinian Sociedad Central de Arquitectos.
The New Terminal at Carrasco International Airport, which was completed in 2009 in Montevideo, Uruguay, and the Laguna Garzón Bridge, which was completed in 2015 in Uruguay, were the significant projects that mark the homecountry of the architect.
Top image: Rafael Viñoly at the UCSF Institute for Regeneration Medicine, the Ray and Dagmar Dolby Regeneration Medicine Building at the University of California, San Francisco. Image © Jane Gitschier (author: Michael Toporkoff) via Wikimedia Commons (CC BY 2.5).
> via Rafael Viñoly Architects