Low carbon footprint, weather-resilient and Ladhaki vernacular construction by Enso Design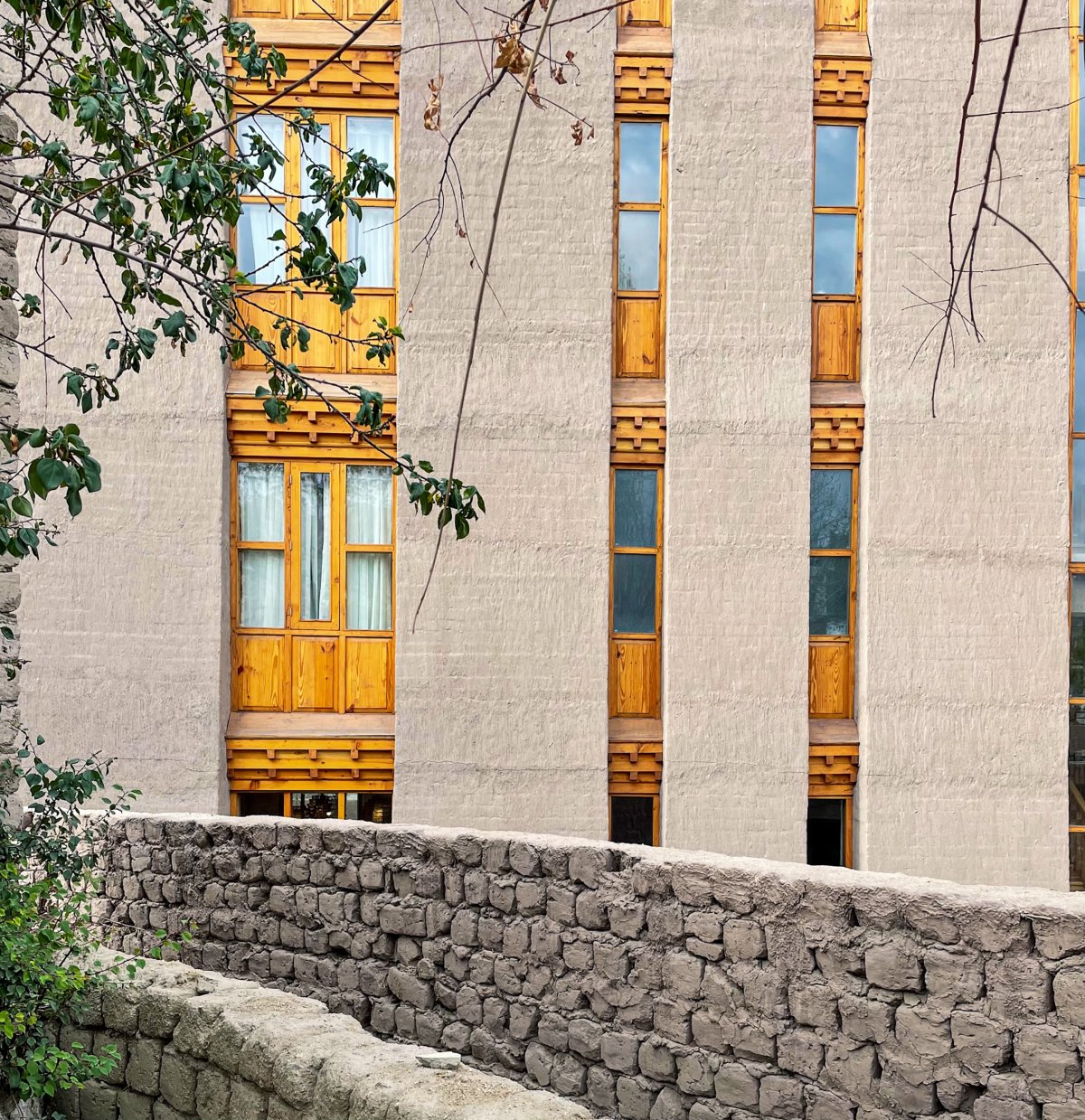 Two high-altitude, landslide-prone roads connect Leh to the rest of India. Despite weather adversities, operational difficulties, an altitude of 3500m and uneven, rocky terrain, Enso Design, a Delhi-based architecture practice, has constructed a 17-key Chospa Hotel in the town centre. Set in a vibrant neighbourhood of Tibetan Buddhist monasteries, gompas and stupas, the site is enclosed within the Himalayas.
Influenced by the geometry, colour and materiality of Ladhaki vernacular architecture, the design was refined to fit into a contemporary context. Walls made of stabilised compressed earth blocks combined with locally sourced poplar help regulate internal temperature. Stonemasonry for the foundation and lower walls reinforces the structure.
Narrow windows reduce wind resistance and provide thermal comfort.
From the street, an entrance porch opens into a large atrium with a pyramidal glass roof. In addition to providing natural lighting, the open to sky ceiling regulates temperature through stack ventilation. Around the central court are a restaurant, a reception, and two outdoor areas - an alfresco cafe and a south-facing lounge. Corridors finished with intricate wooden railings, ceilings and walls encircle the atrium on every floor, connecting the seven suites on a typical floorplate to the staircase and lifts.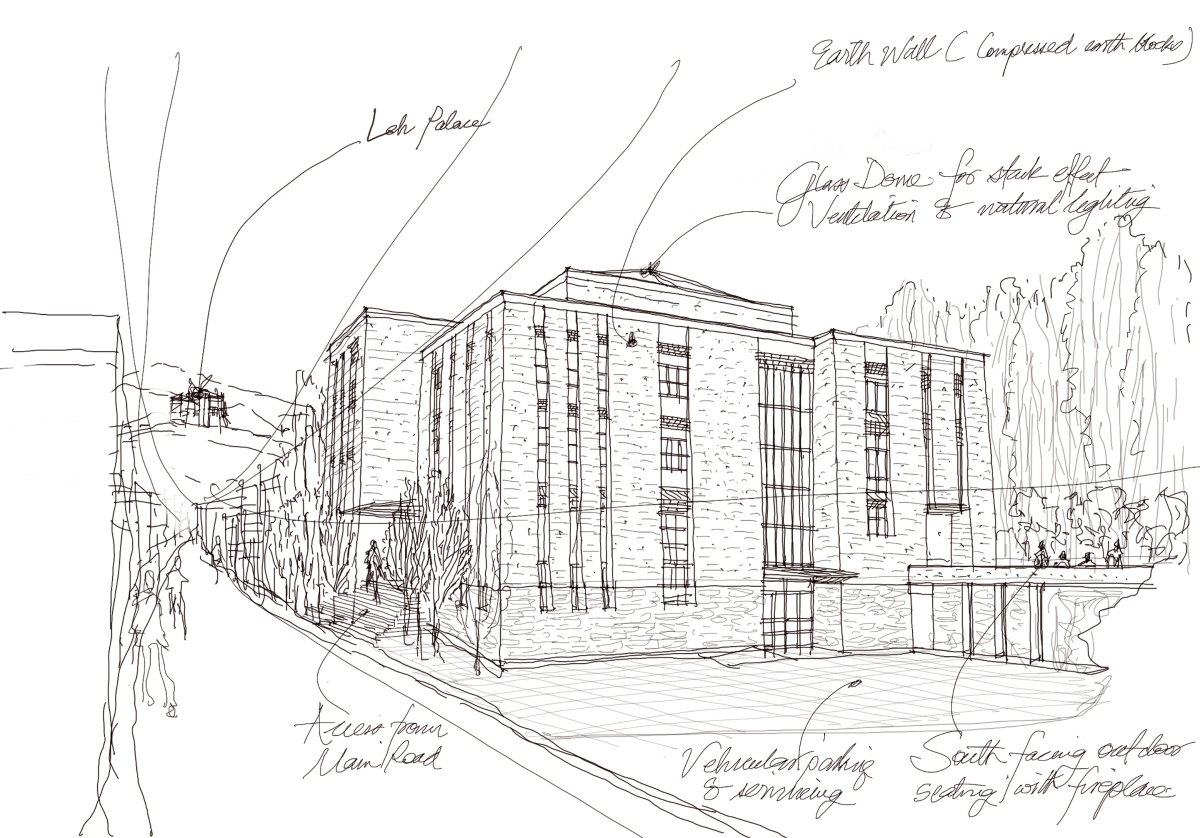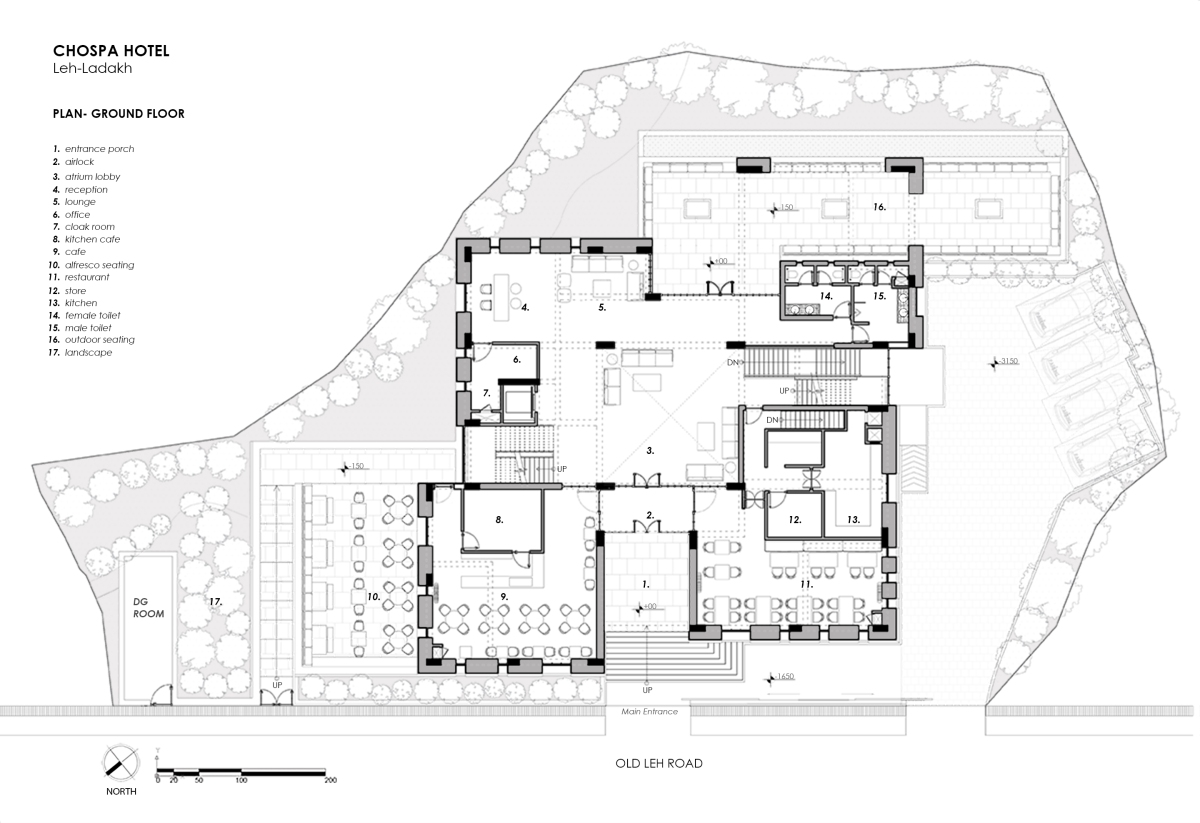 Project facts
Project name: Chospa Hotel
Year of completion: 2021
Gross built area: 2131 sq.m.
Project Location: Old Leh Road, Leh, Union Territory of Ladakh, India
Lead Architect: Chinglemba Chingtham
Co-Architect: Ajaydeep Jamwal
Project Architect: Wungnaoyi Meiphok Zimik
Architects: Diksha Hans, Shubham Sahai Gupta
All images © Ajaydeep Jamwal, Chinglemba Chingtham, courtesy of Enso Design.
> via Enso Design