Ian Shaw Architekten completes BV Mehl house in Frankfurt
Frankfurt-base architecture firm Ian Shaw Architekten has completed the BV Mehl in Frankfurt, Germany.
Named BV Mehl, the building is articulated by 2 staggered and cantilevered cubes comprising the 2 single flats. The building also accommodates 2 family flats.
By integrating all technical services into the central spine, the floor plans are freed up for maximum flexibility of use. The load bearing walls are in exposed concrete demonstrating the structural rationale.
The penthouse is designed for full accessibility. High quality materials such as Jura stone, oak and exposed concrete are left in their natural untreated state. The penthouse is barrier-free.
All heating systems are driven by two heat pumps, which in turn are powered by green electricity. Each apartment has individual hot water stations that provide hot water on demand and reduce overall heating costs.
Window ventilators in combination with the bathroom ventilators provide constant ventilation for moisture protection. All windows are openable.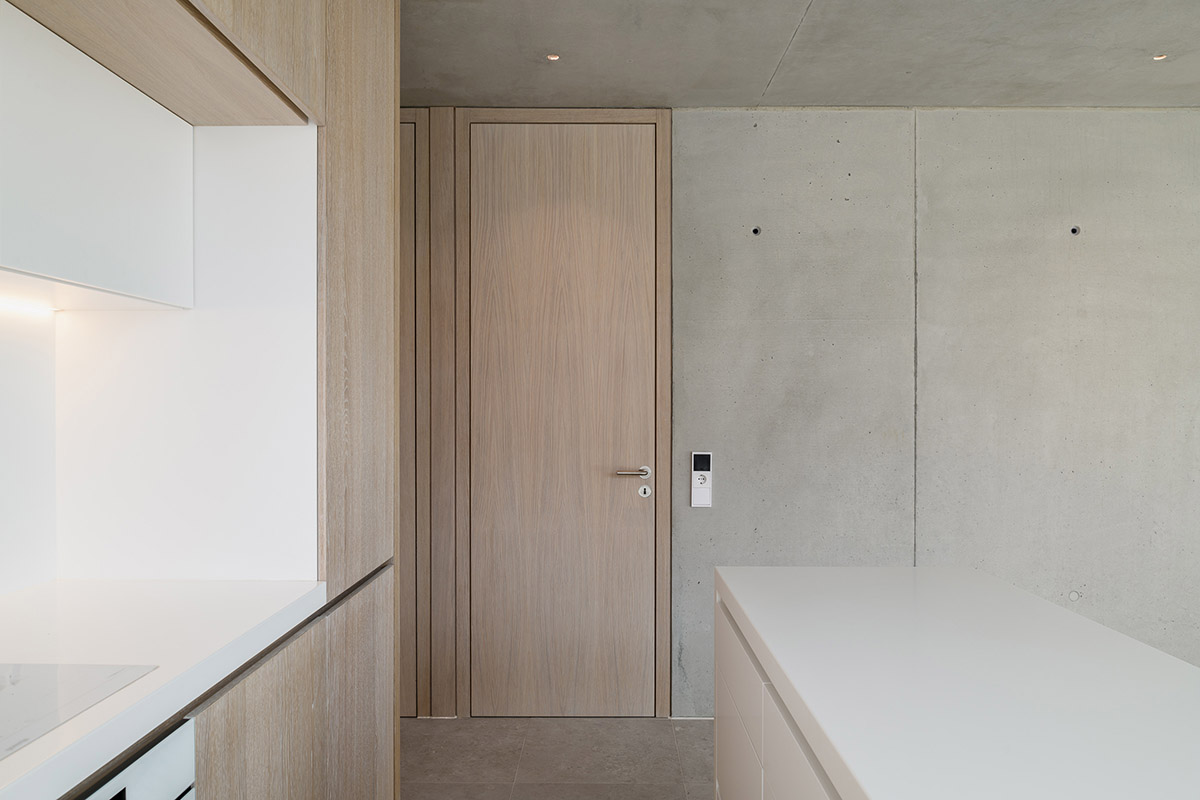 The heating, ventilation and sun protection can be controlled by smartphone, while the ceiling flush LED lamps are programmed to be controlled by hand movements.
Each apartment has four bicycle parking spaces two above ground and two in the basement, in addition to which there are pram parking spaces for each apartment. The car parking spaces have electrically rechargeable connections.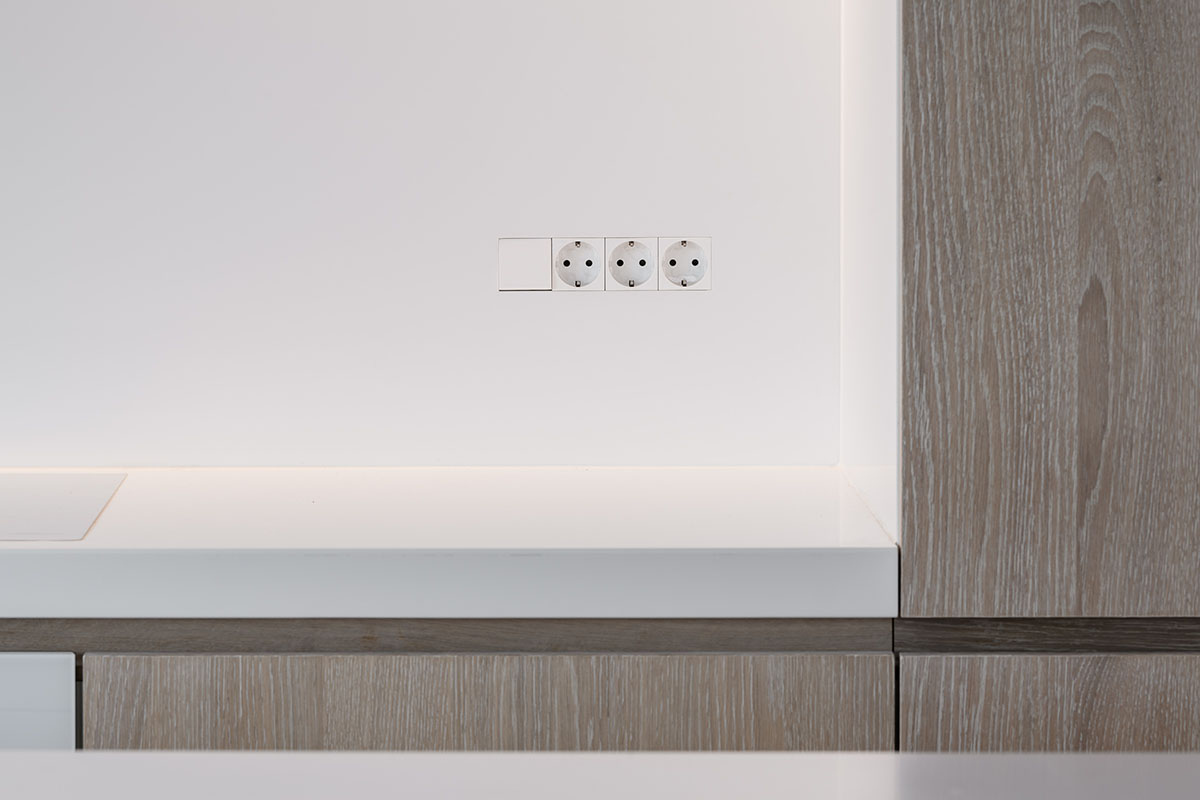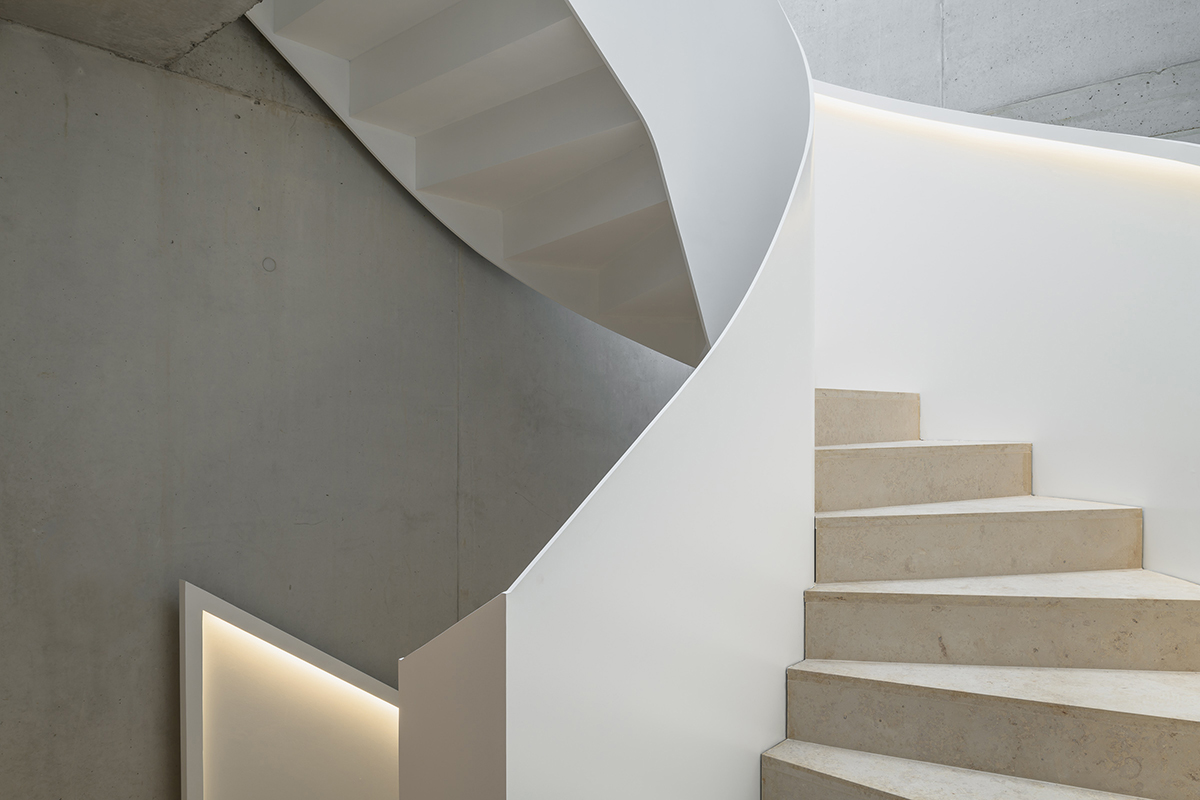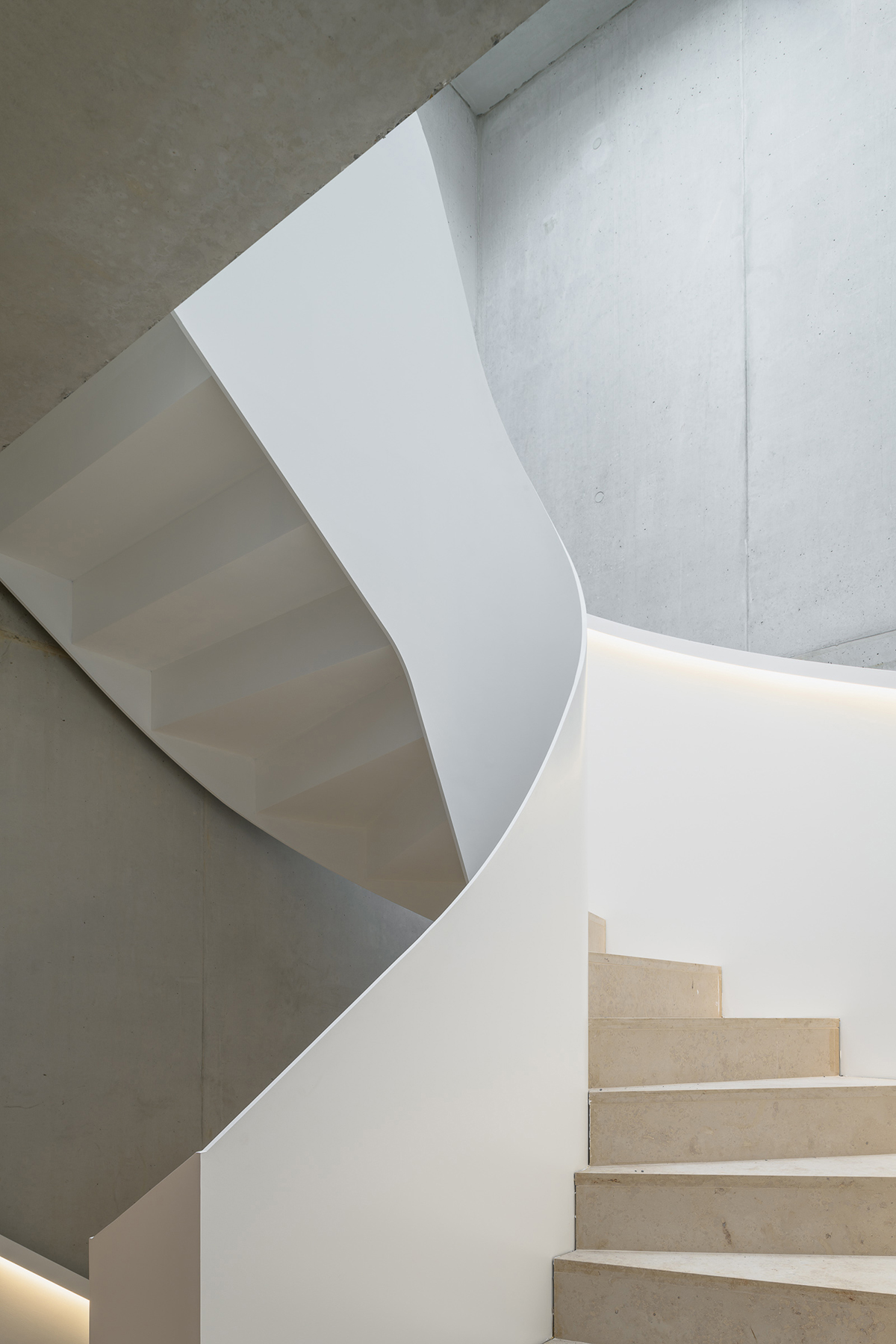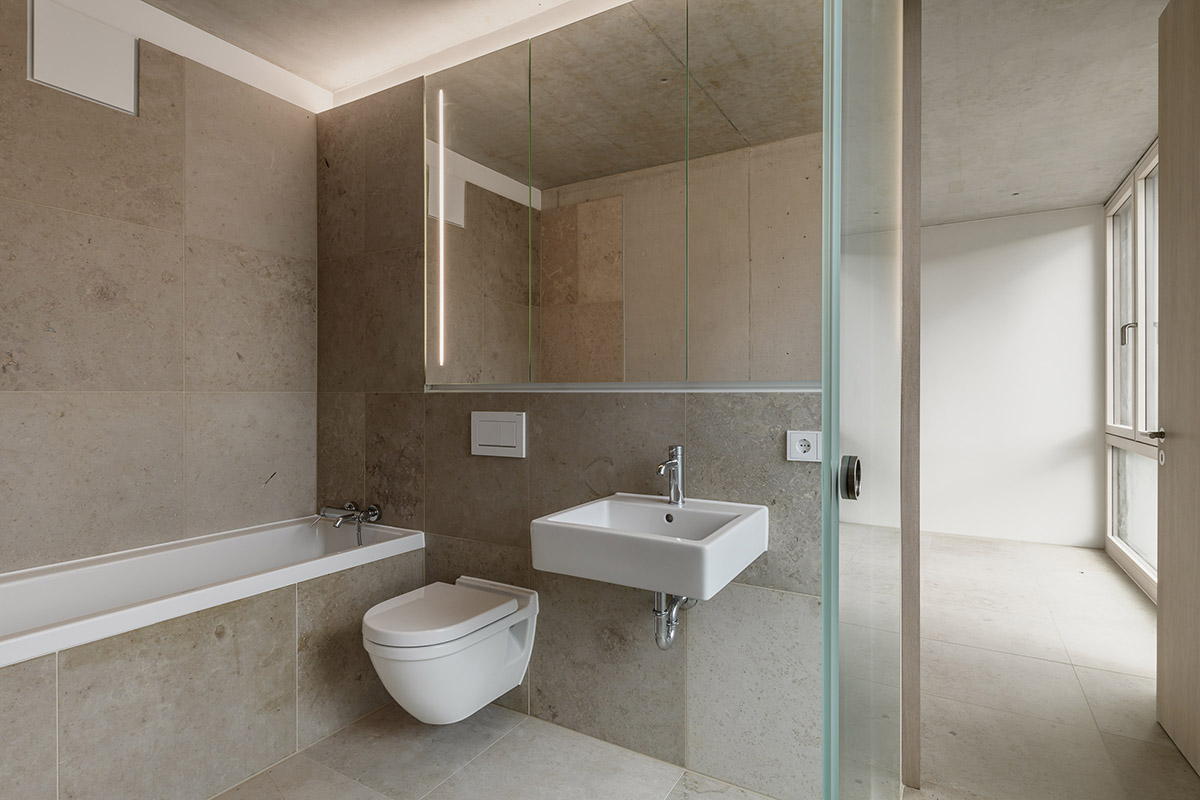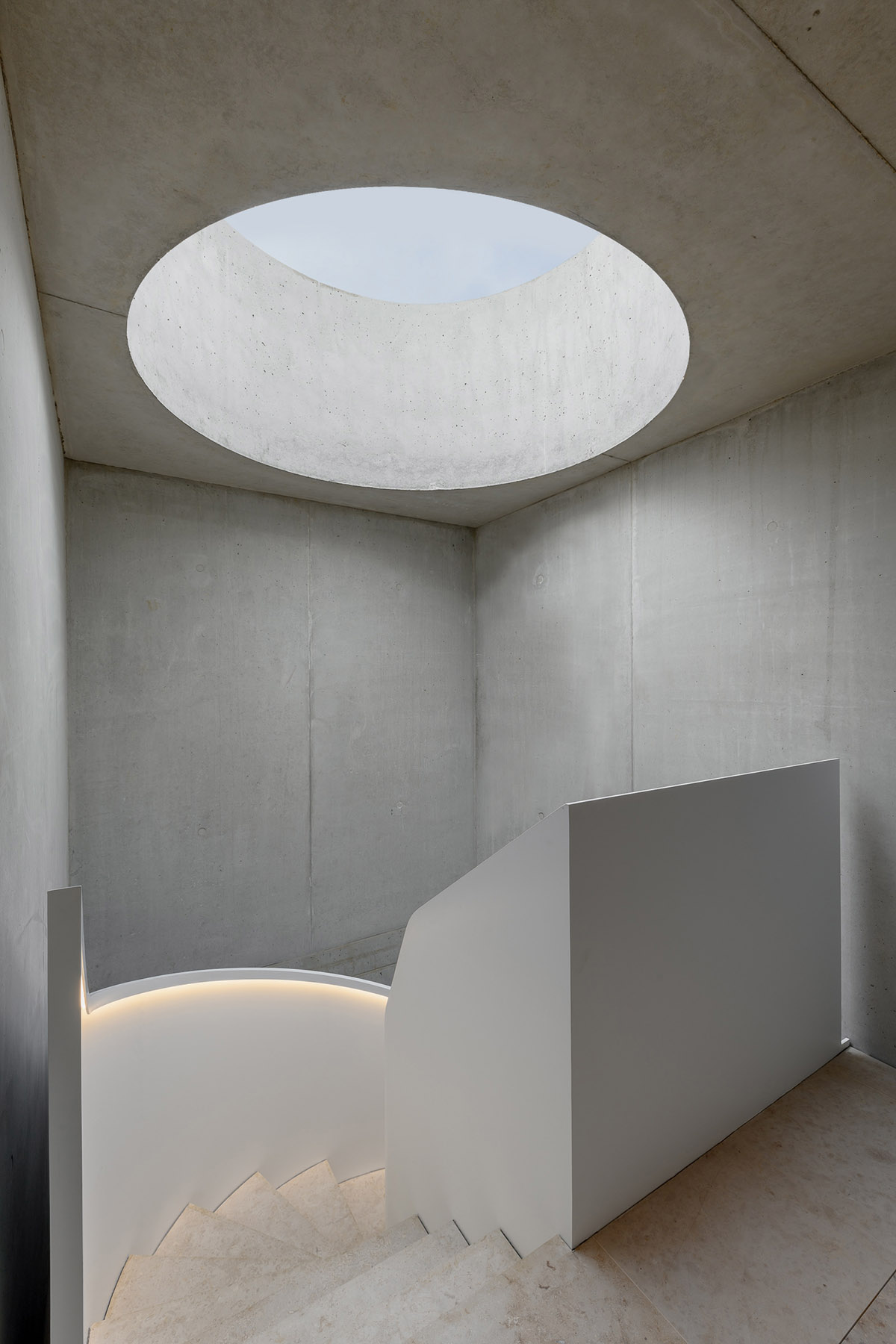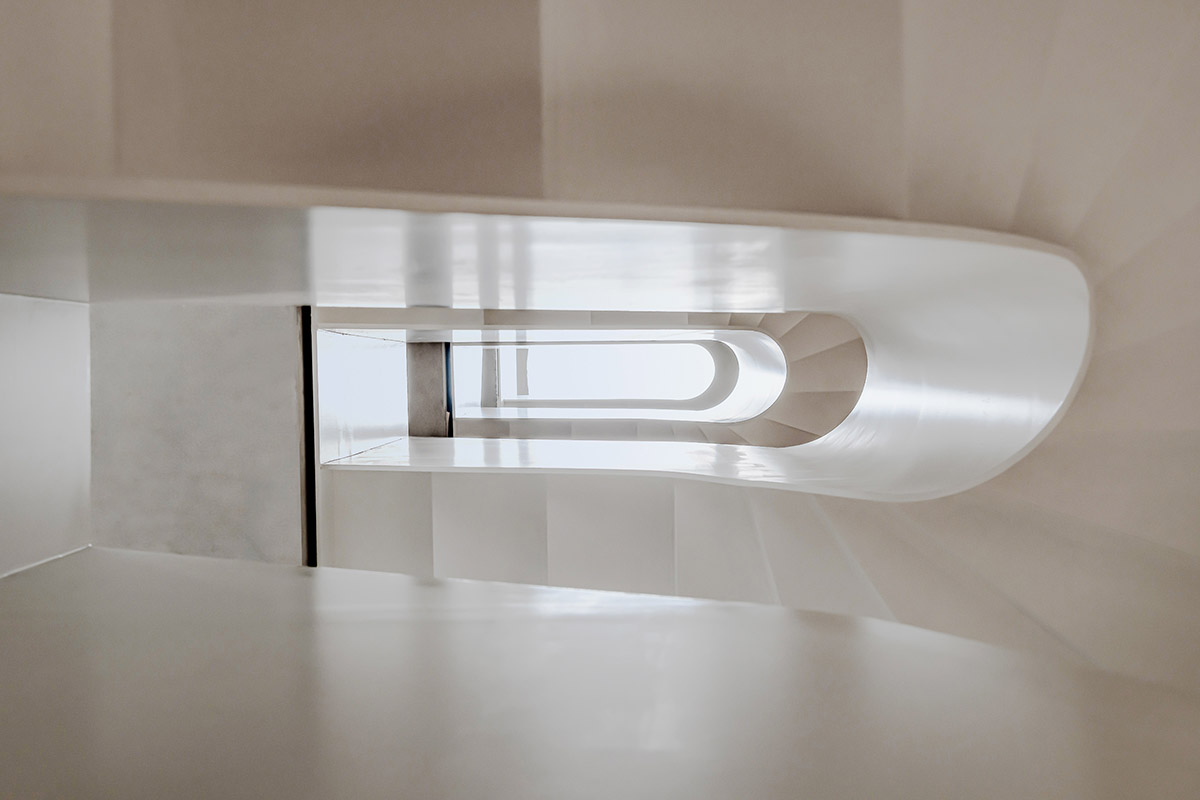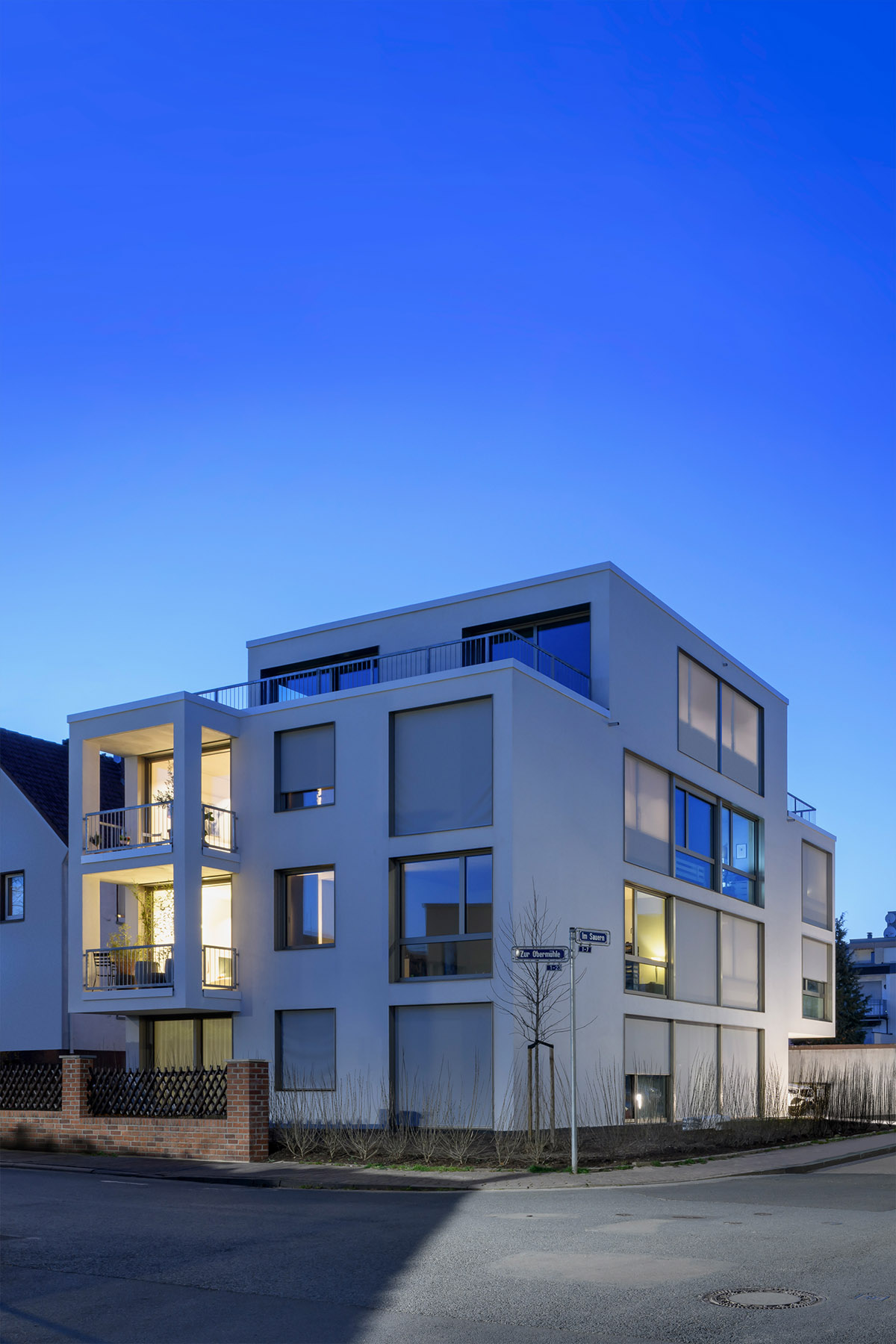 All images © Moritz Bernoully
All drawings © Ian Shaw Architekten
> via Ian Shaw Architekten