Studio Anne Holtrop redesigns Muharraq's oldest market with irregular concrete pieces in Bahrain
Amsterdam and Muharraq-based practice Studio Anne Holtrop has redesigned Muharraq's oldest market with irregular concrete pieces in Bahrain.
Named Qaysariyah Suq, the project was developed as part of a large renewal projects of the Pearl Path Project, which sees the 7 new developments designed by world-renowned architects, including Christian Kerez's multistorey carpark, Valerio Olgiati's earth-colored monolithic entrance, Studio Anne Holtrop's Siyadi Pearl Museum, Studio Gionata Rizzi's South Muharraq Conservation and Rehabilitation, in collaboration with Studio ing. Franco Pianon and Associates, Marco Motisi, Samira Kazempour.
Resembling a huge geological cut, the building is made of irregular concrete prices that reference to the characteristic forms of the tradition coral stone building material for both parts of the area: The Qaysariyah Suq and Amarat Fahkro.
The historic city of Muharraq, known as the third-largest in Bahrain, has been under major transformation since 2002 with its public spaces emphasizing the city's pearling economy, history and rich heritage.
As part of revitalization plans, the new Qaysariyah Suq is located in Muharraq, adjacent Green Corner Building designed by the same studio completed in 2020.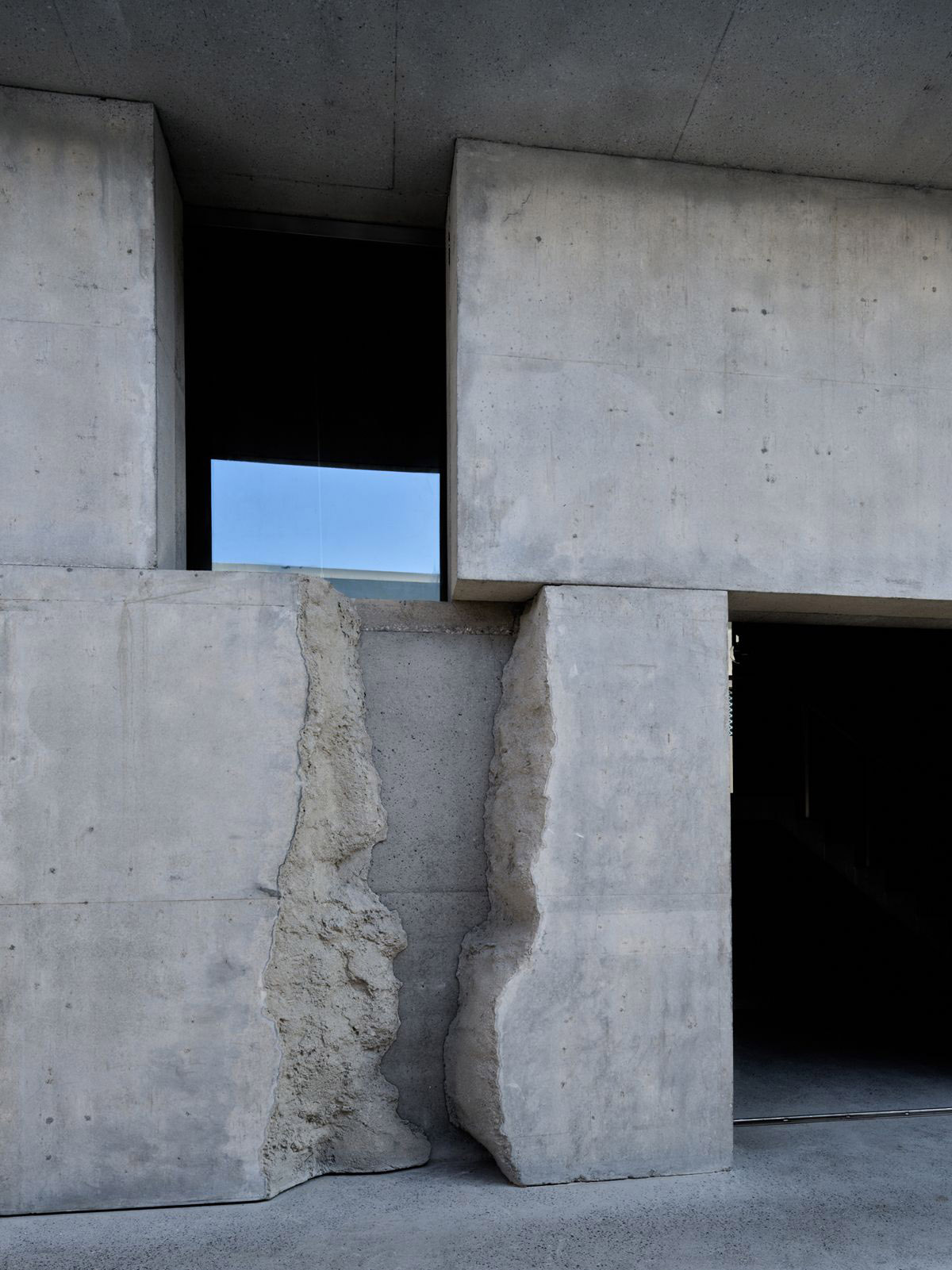 "The Qaysariyah Suq and Amarat Fahkro played an important role in the pearling economy as it hosted coffee shops where some of the pearl purchasing deals took place, as well as the place where wood for building the pearling fleets would be received and stored," stated in a project description.
With the project's raw appearance and strong material approach, Studio Anne Holtrop aimed to merge the old and new in a new market place by proposing "add-in and subtracting" method.
Referencing to the studio's Green Corner Building, the new stores of the suq are made out of concrete elements that are casted with unconstrained sand borders. Each cast technique turns into a unique element.
"The amarat is in a ruin state without a roof and partly destroyed walls. In a simplified way we reconstruct the walls and roof in in-situ cast concrete," said the studio.
"The concrete follows and fills exactly the missing parts of the walls."
"In both designs the amorphous borders emphasize the forms of the coral stone slabs that can be found in the old structures," the firm added.
Dedicated to retail spaces, the monolithic language of the building is derived from its material choice, while the character of the structure is maintained with the existing traditional shops.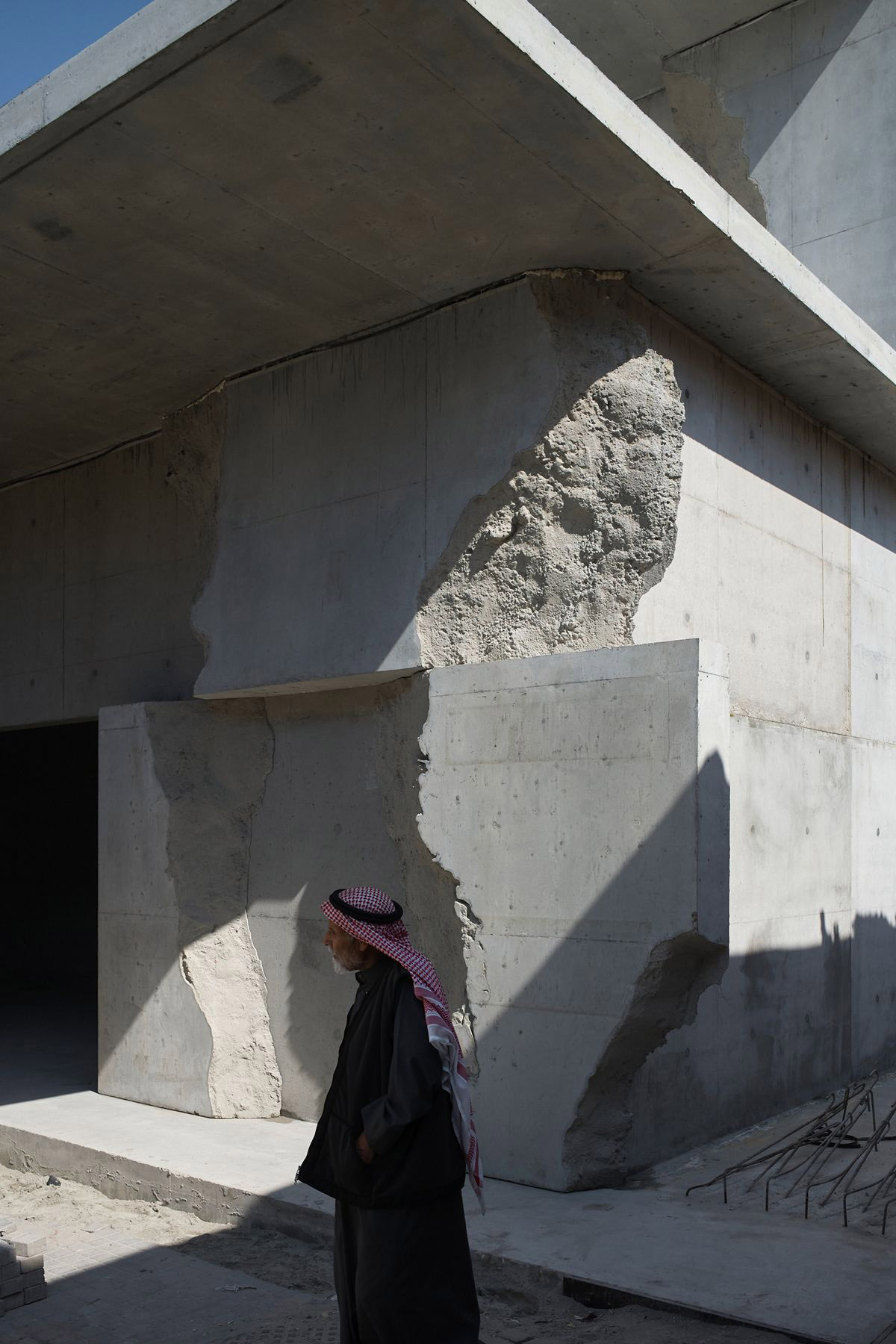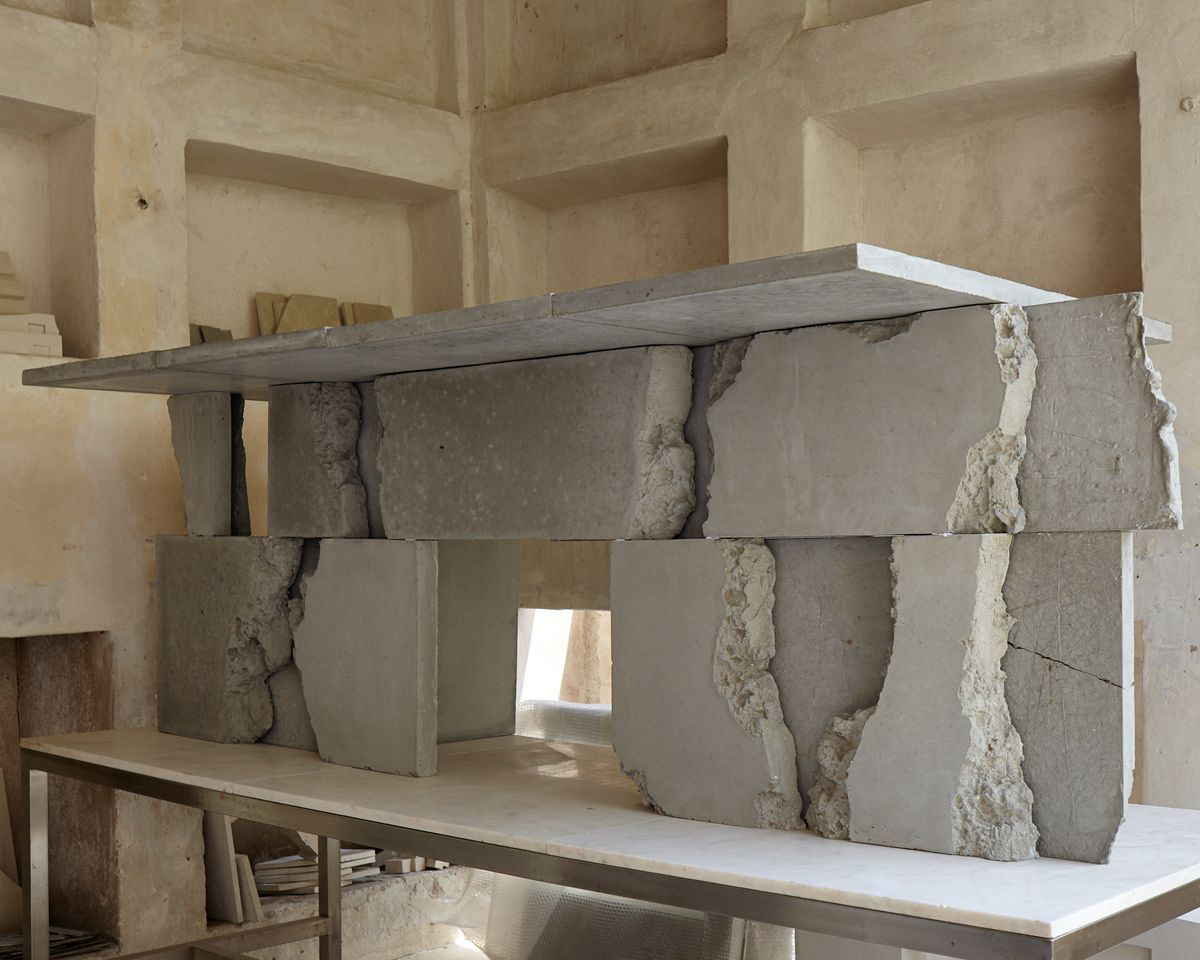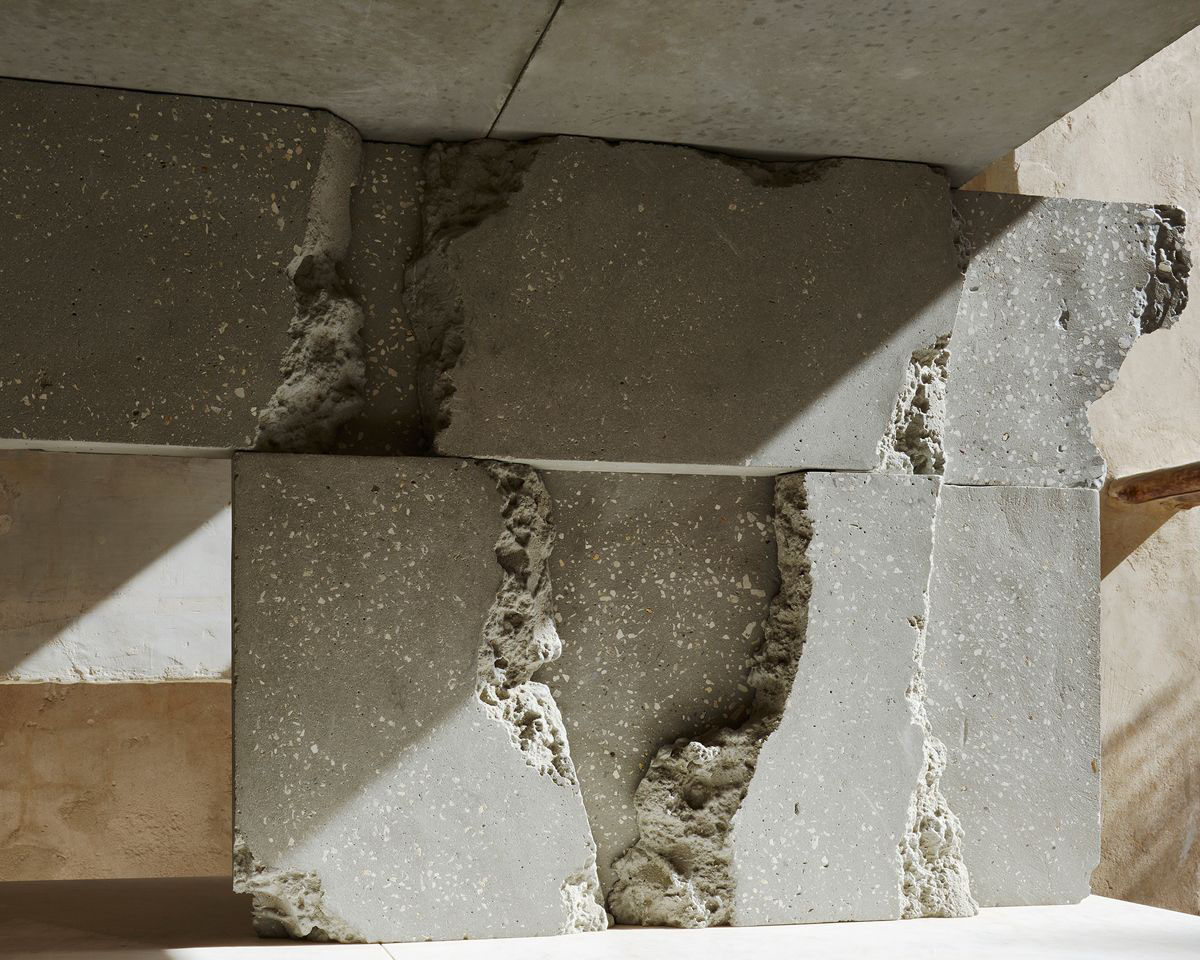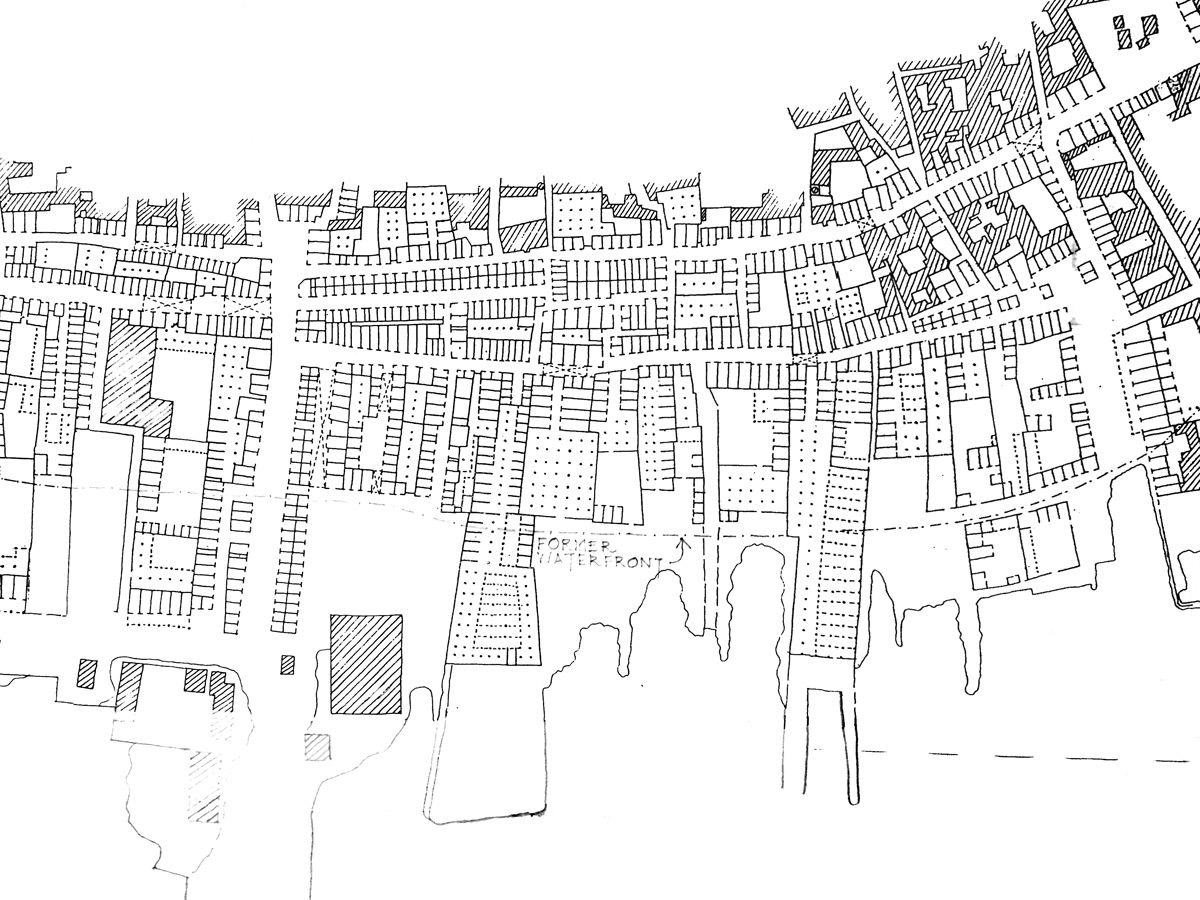 The Pearl Path Project is also being showcased at Bahrain Pavilion in this year's Venice Architecture Biennale.
Curated by Noura Al-Sayeh, Ghassan Chemali, the exhibition, titled In Muharraq: The Pearling Path, displays various models, objects, minutes of meetings, artefacts, drawings, and conversations, highlighting the unique legacy of Bahrain's pearling era through the architecture and urban heritage of the old city as well as three oyster beds.
All images courtesy of Studio Anne Holtrop.
> via Studio Anne Holtrop