EPArquitectos + Estudio Macias Peredo built educational complex made of hexagonal brick modules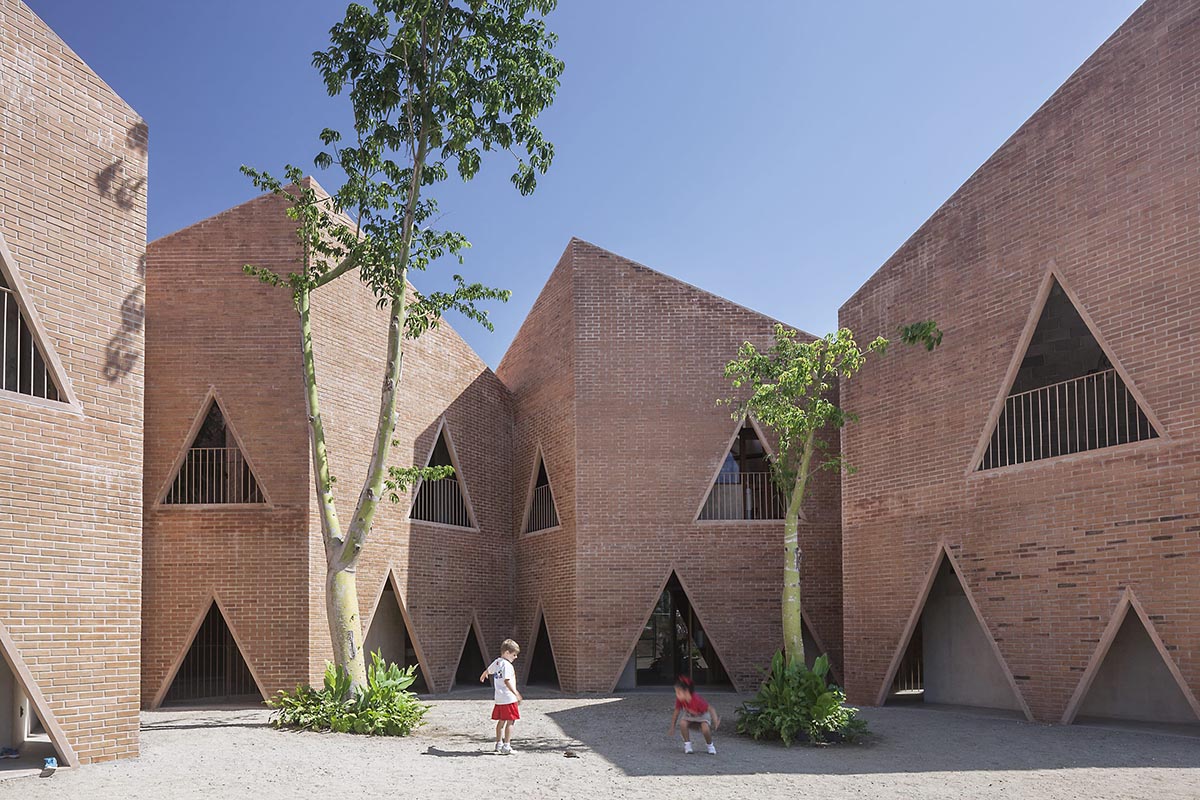 Two Mexican architecture firms EPArquitectos and Estudio Macias Peredo have built a new educational complex, composed of 19 hexagonal modules and built from hollow brick to respond the local climate conditions of Mazatlán in México.
Titled Colegio María Montessori Mazatlán, the 1,100-square-metre complex is located in Mazatlan, a city on the Pacific coast is known with its humid climate and high temperatures around the year, which invited the architects to think an architecture that considers how to respond to the climate and the high degree of salinity of the area.
The architects followed a particular strategy for the school to minimize the heat impact in the classroom - without losing natural light and relationship to the outside and to use local construction materials and systems with little prone to corrosion.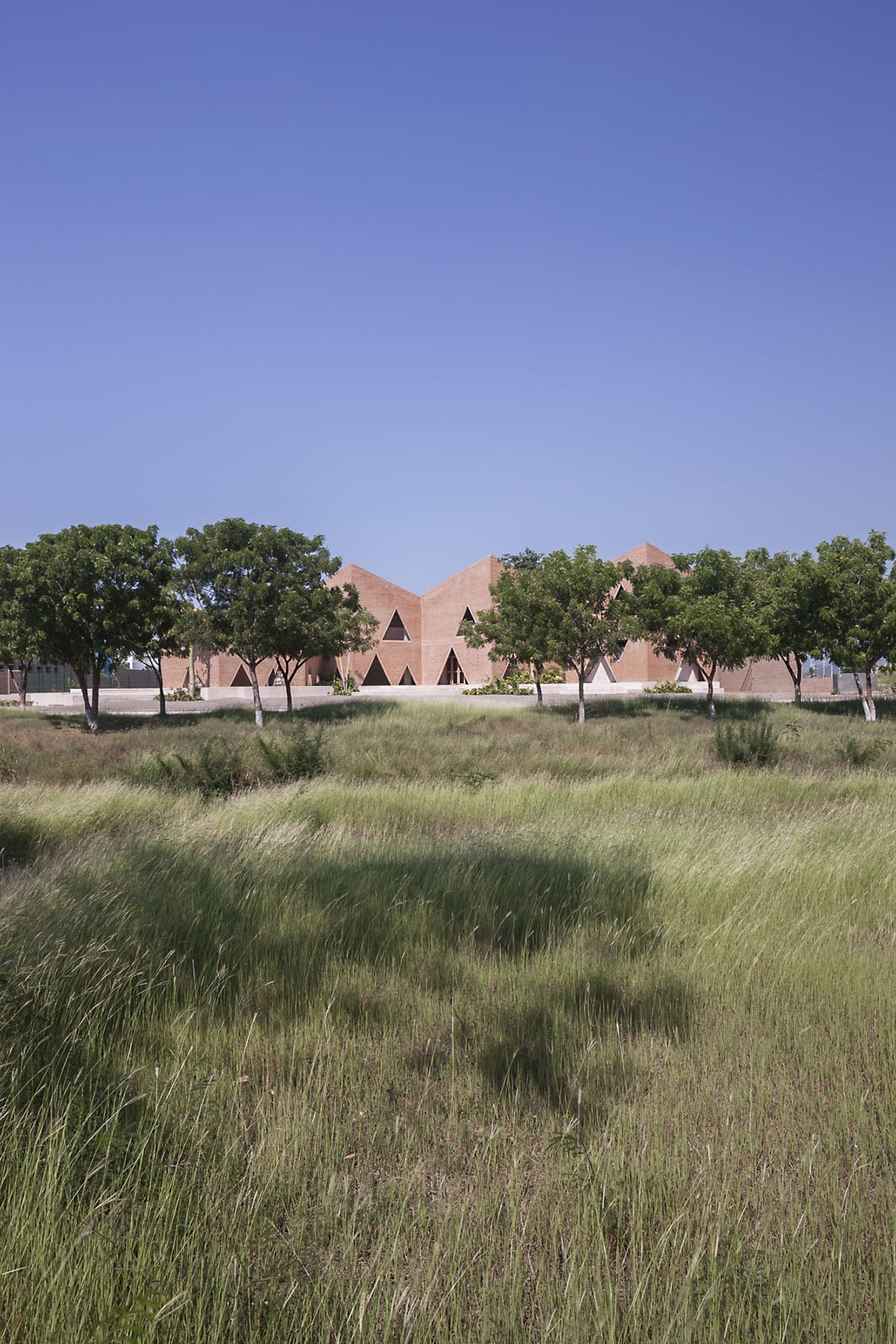 "The project is located in an area with a single front to the city, you can set conditions and develop a controlled inward landscape. A kind of village that develops mostly introverted to its own patios," said the architects.
The team developed the Montessori model which is not known as a conventional system of education, in this new spatial arrangement, classrooms fosters a dynamic atmosphere where children can experiment and awaken their senses.
The shape of the classroom contributes to these dynamics, so the recommended space is not designed a linear but centrifugal. A system of 19 hexagonal modules, and built in hollow brick, contain the classrooms, which compress to the inside, creating a perimeter porch that promotes thermal isolation and pressurizes the air.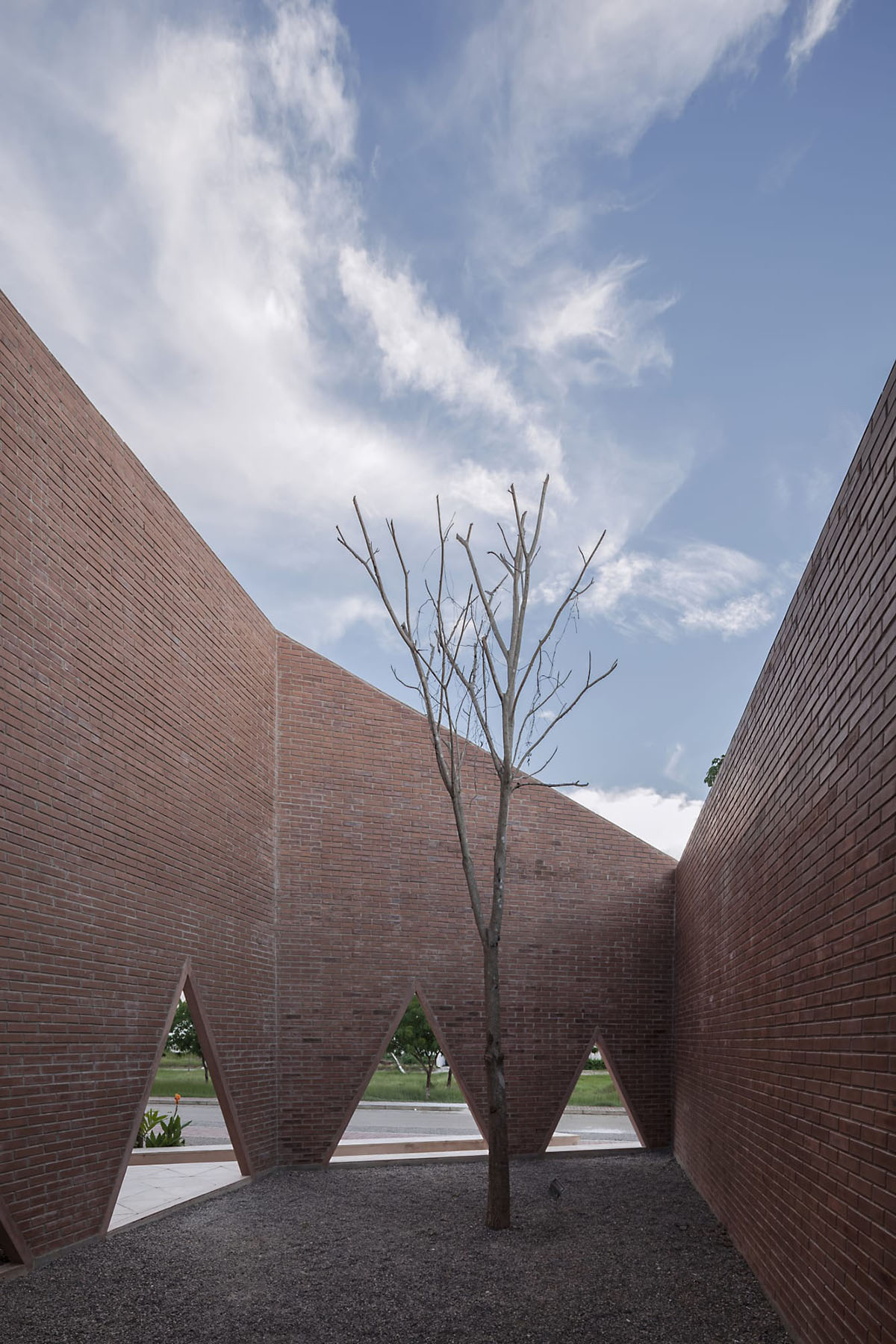 "This porch in turn, solves circulation and a space for semi-open activities. The modules link and move out of phase with each and other to generate polyhedral patios defining a small landscape of tiny villas or modules at different heights capturing natural light and air currents through skylights," added the team.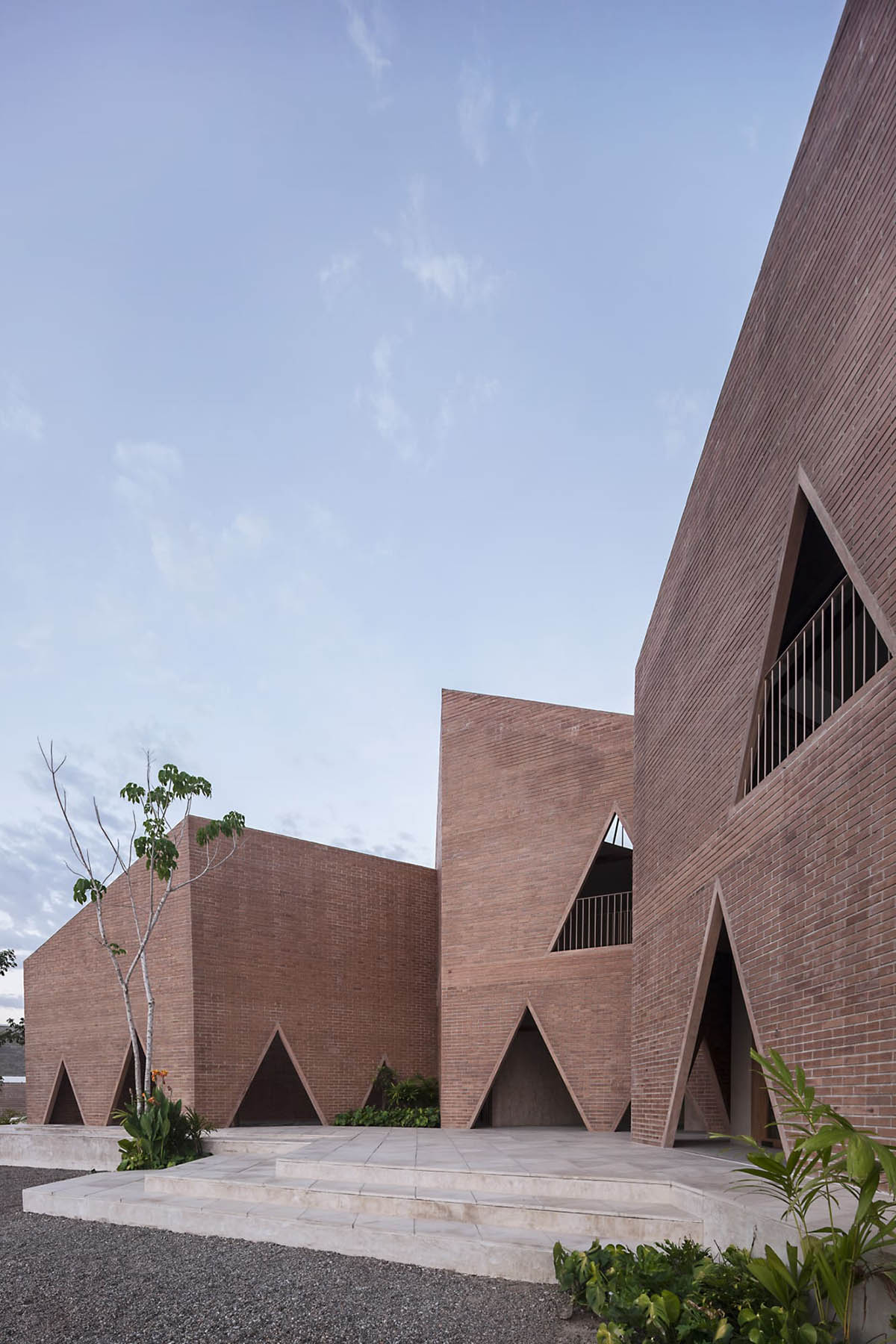 According to the architects, the aim of the project was to develop a project that could be built nimbly in stages, where the first 1,100 square meters should be built in four and a half months, so flexibility of independent modules was play an important role in design process.
Inside, hexagonal modules are customized to accommodate all kinds of environments, from administration and management to teaching and recreational, serving younger users that range from toddlers to children older than 12 years. That's why the idea of scale serves largely to its inhabitants.
"The triangular openings in varying proportions, not only puts in crisis the idea of an opening, speculating that the triangle is an agile and playful geometry to build a window, but are conformed to the morphology of those who enter, from children to adults that pass through to enter the classroom," added the architects.
"The idea is that both the classroom as a cell as well as the system as a whole allows children to freely build their own order."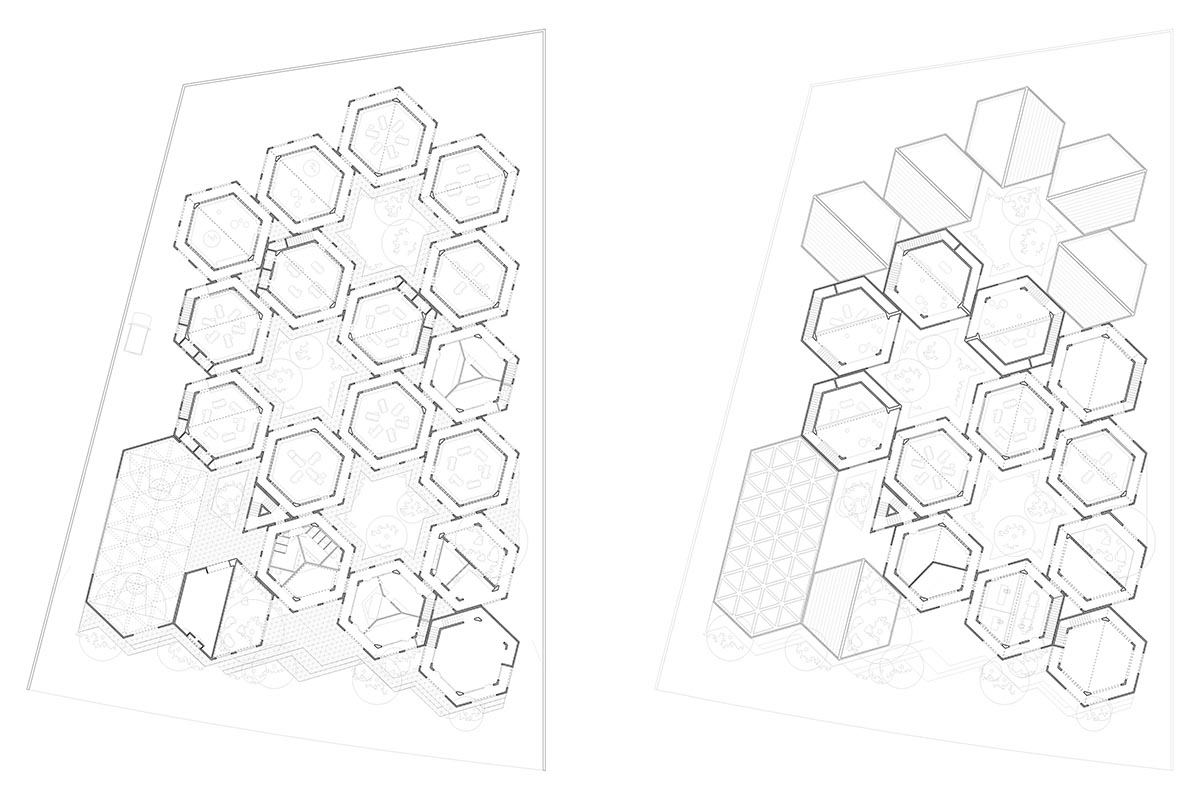 All images © Onnis Luque
> via EPArquitectos & Estudio Macias Peredo