Agricultural Training Center By Studio Advaita, Nimblak Village
Inspired by the traditional 'Wada' architecture of Maharashtra, India, Studio Advaita's design manifests a neat and compact package of spaces flung about a central courtyard like space. The design maintains a sense of security, calmness and comfort, with spaces that are physically scaled up.
The tall walls have minimum openings, shaped like slits, to receive a concentration of light and spray it into the rooms. In addition, the perimeter of the super structure is offset to create slits in the roof too, that further sprays more light in.
The central court like space is taller and the volume is negated by a portion at one corner to have a large multi squared opening that focuses light inside.

Meant for fostering agricultural knowledge among village Nimblak's marginal farmers, this contemporary rendition of Wada architecture, clothed with grey and red fly ash bricks with embedded pots and recesses, projects a rural outlook for a large volume, making it feel homely enough.
Further, the interiors finished with faint colors and medium rough textures make the vast spaces feel subtle to the senses.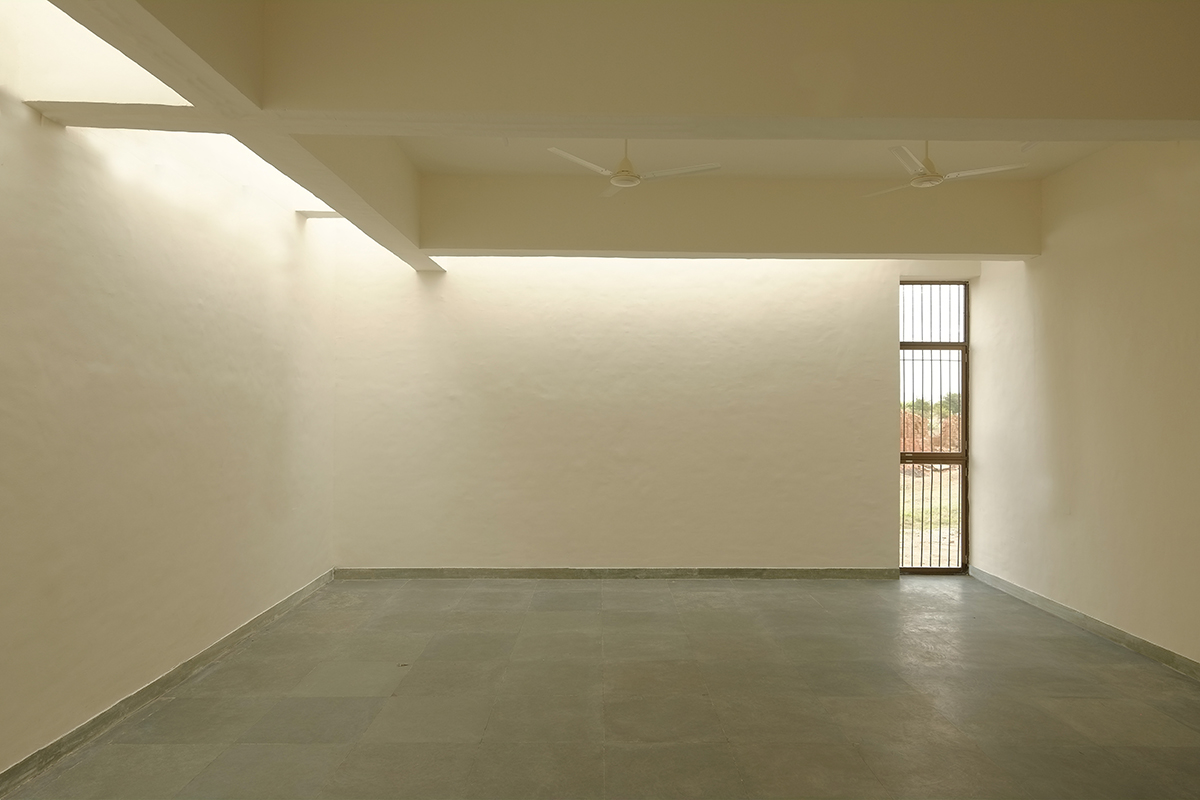 "The project is a training resource center for the marginal farmers", says Ar. Rasika of Studio Advaita on the project's program. "The center provides short courses in agricultural techniques and holds studies on soil, climate and farming. The center also conducts agricultural exhibitions here, and is initiated by Syngenta Foundation and Snehalaya Organisation."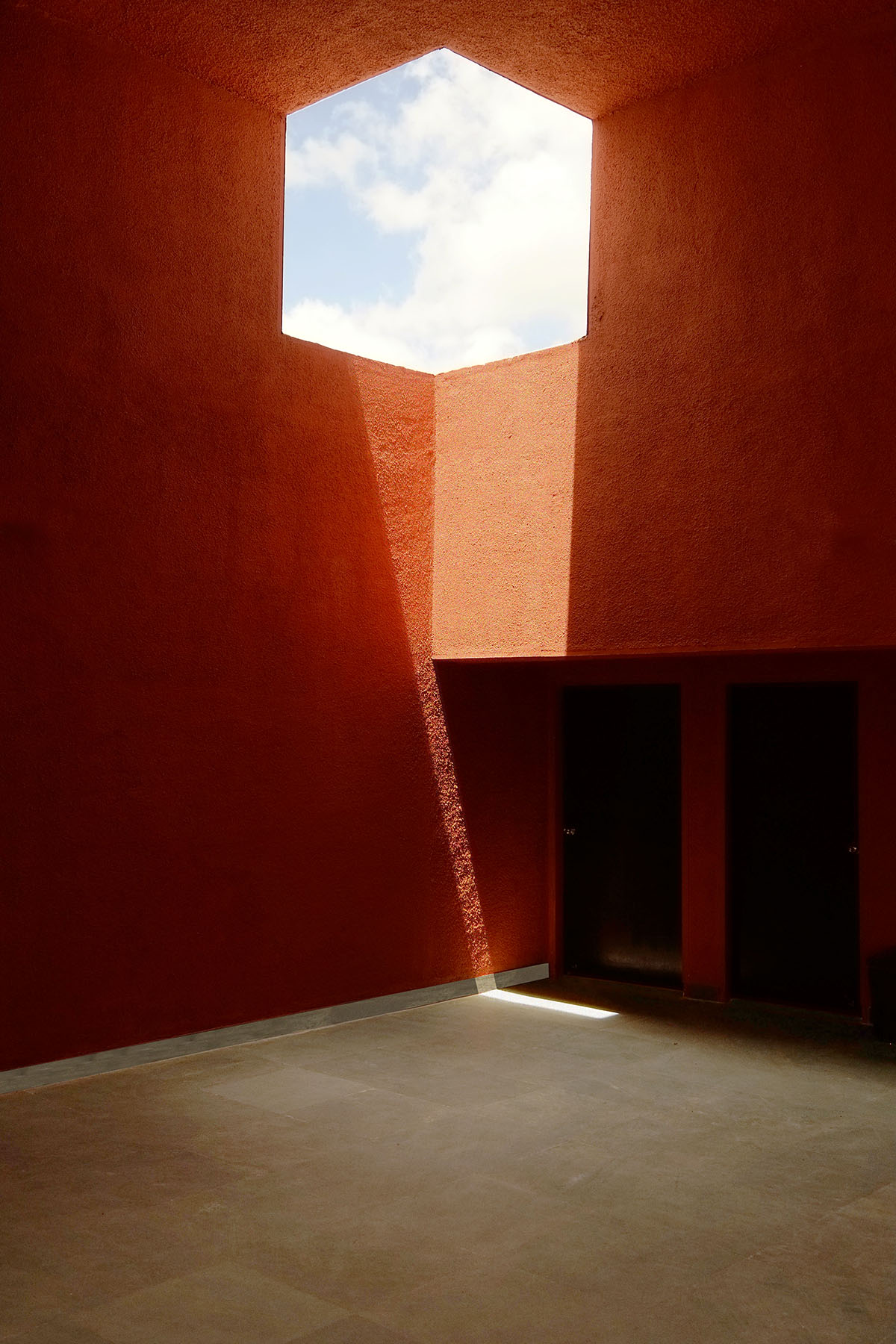 "The basic square plan and central open space are derived from traditional structures (wada) from nearby places of Ahmednagar. The commonly used elements of design locally are used and rearranged in a new way-the external Staircase, central court, skylight and use of external exposed brick work. The building materials are carefully chosen to reduce the cost and it will go with adjacent surrounding structures. Gray and colored fly ash bricks are used with cavity for heat insulation for the construction of external walls. All internal spaces are having natural indirect light to reduce consumption of electricity throughout the day," says Architect Rasika.
"The project aims to serve marginal farmers and their children. The center is run by trained local people and they train more people for farming. This also increases employment opportunities here", added Architect Rasika.
On her practice's philosophy, Architect Rasika says, "We work in socially relevant projects and it helps us understand life's aspects beyond the profession. We believe Architecture isn't just building, servicing and fulfilling materialistic needs, but a medium through which the relationship between us and nature is understood."
"To keep develop better knowledge of this idea, we work on projects where the design and construction is part of the relation between us and nature."
The project's preliminary funds were obtained through donations and Corporate Social Responsibility funds, while the man power is sourced locally, to ensure the architects operated with the prevailing social organization.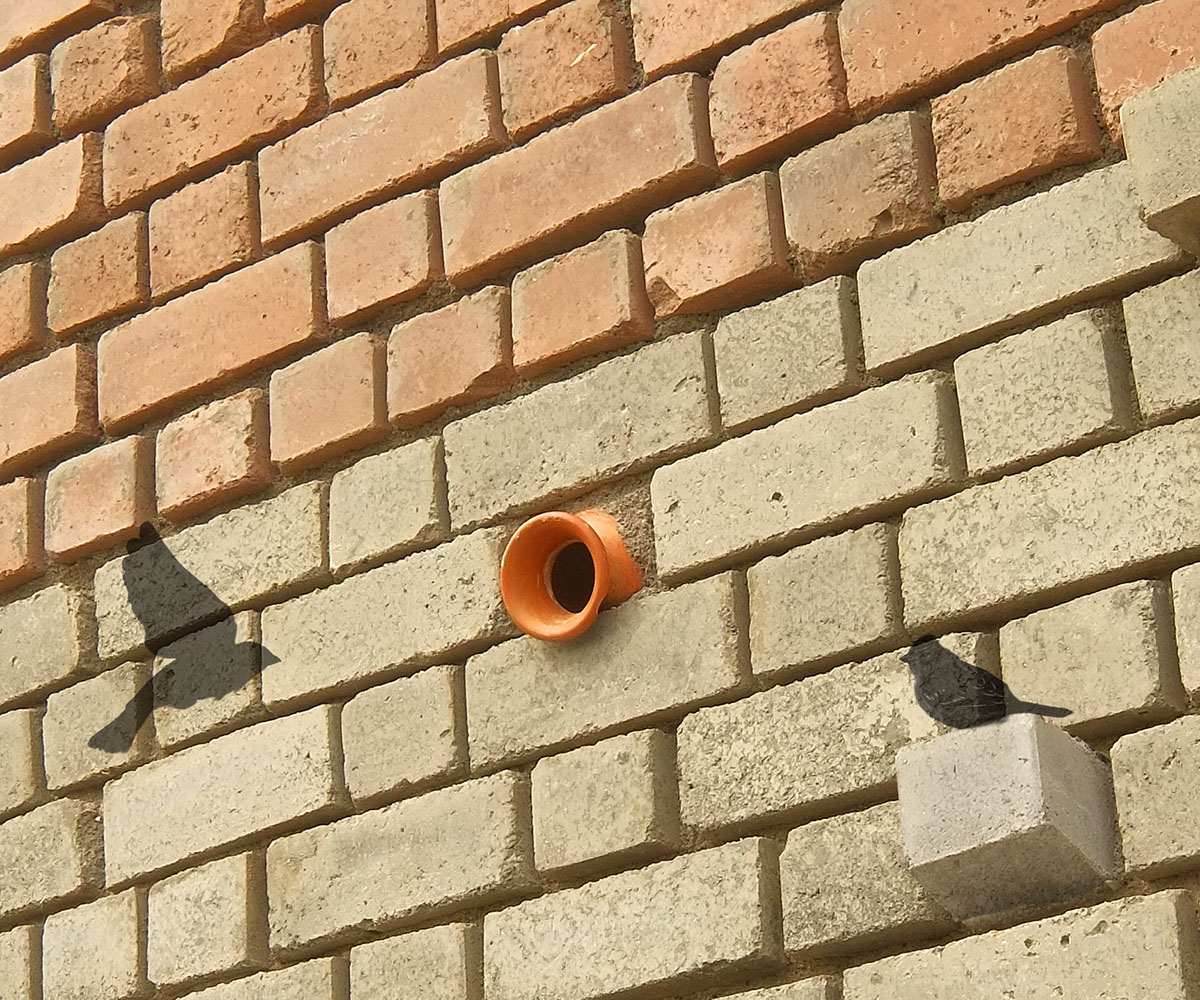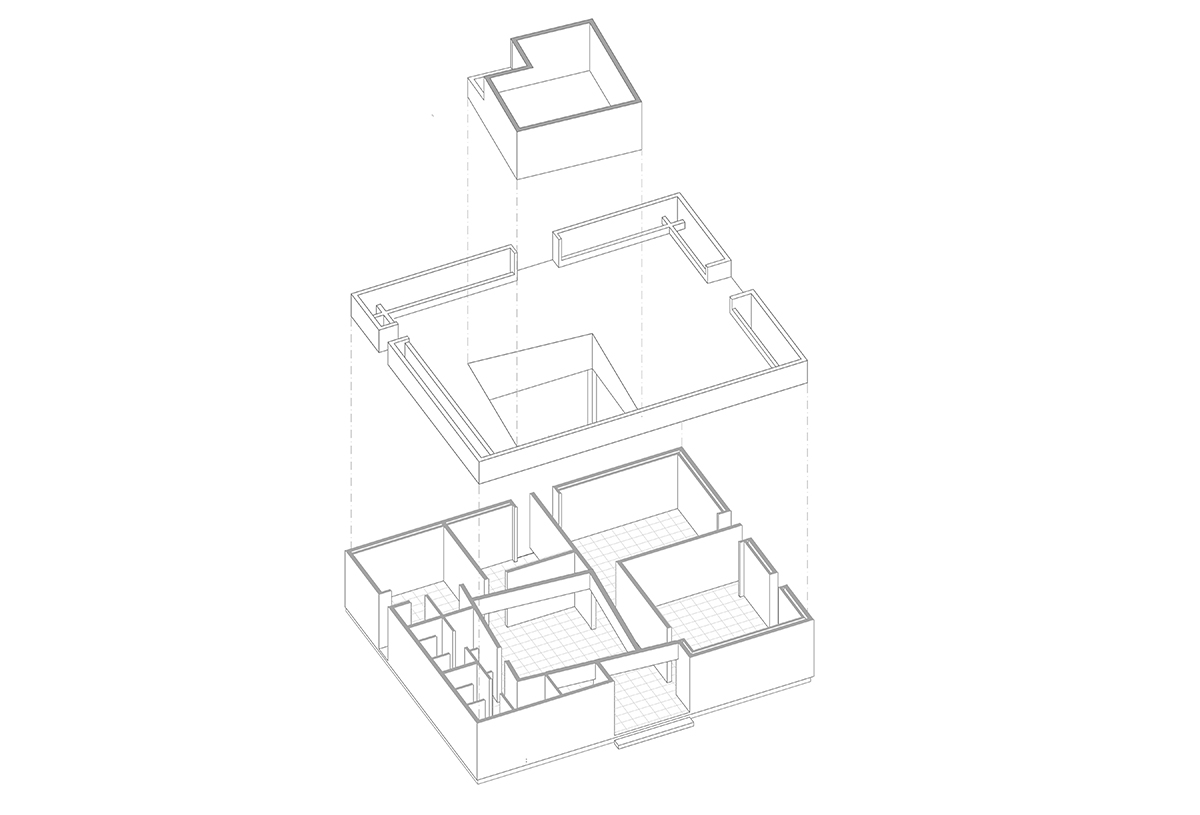 Project Facts
Date of completion: August 2017
Construction time taken: Two years
Project built up area: 2700 SFT
Location: Nimbalak village at Ahmednagar
Budget: 35 Lakh
Project team:
Construction team: Jaykumar munot, Sanjay Gugale, Rajiv Gujar
Structural Engineers: Dipak Mutha
Services: Bhandari, Balasaheb Walhekar
Site Supervision: Mahesh marakand, Anil Gawade, Ashok akolkar
All images courtesy of Studio Advaita
> via Studio Advaita