Mario Cucinella Architects and WASP build sustainable 3D printed homes from raw earth in 200 hours
Italian architecture studio Mario Cucinella Architects has collaborated with WASP, Italy's pioneering specialists in 3D printing, to build its recent project, TECLA, an experimental 3D-printed homes entirely made of the raw earth.
Developed as a prototype, which was constructed in Massa Lombarda (Ravenna, Italy), the homes are being printed in 200 hours by using multiple 3D printers operating at the same time.
The TECLA project was developed using in-depth research undertaken by the– a professional school founded by Mario Cucinella that combines education, research and practice.
Taking its name from Technology and Clay, in this project, thanks to the brand-new system, called Crane WASP, with WASP Maker Economy Starter Kit, consisting of multiple 3D printers, for the first time in the world, two printing arms have been synchronized as part of a construction and the software were capable of optimizing movements, avoiding collisions and ensuring simultaneous operation.
TECLA is composed of two domes compenetrating each-other and hosting a living open-space area and a bedroom space equipped with a small toilet.
Outside, a small lake collects waste and rain waters to be reused for the garden, while another cell, featuring solar and thermal panels, provides clean energy to the building, thus potentially making of it a fully off-grid home.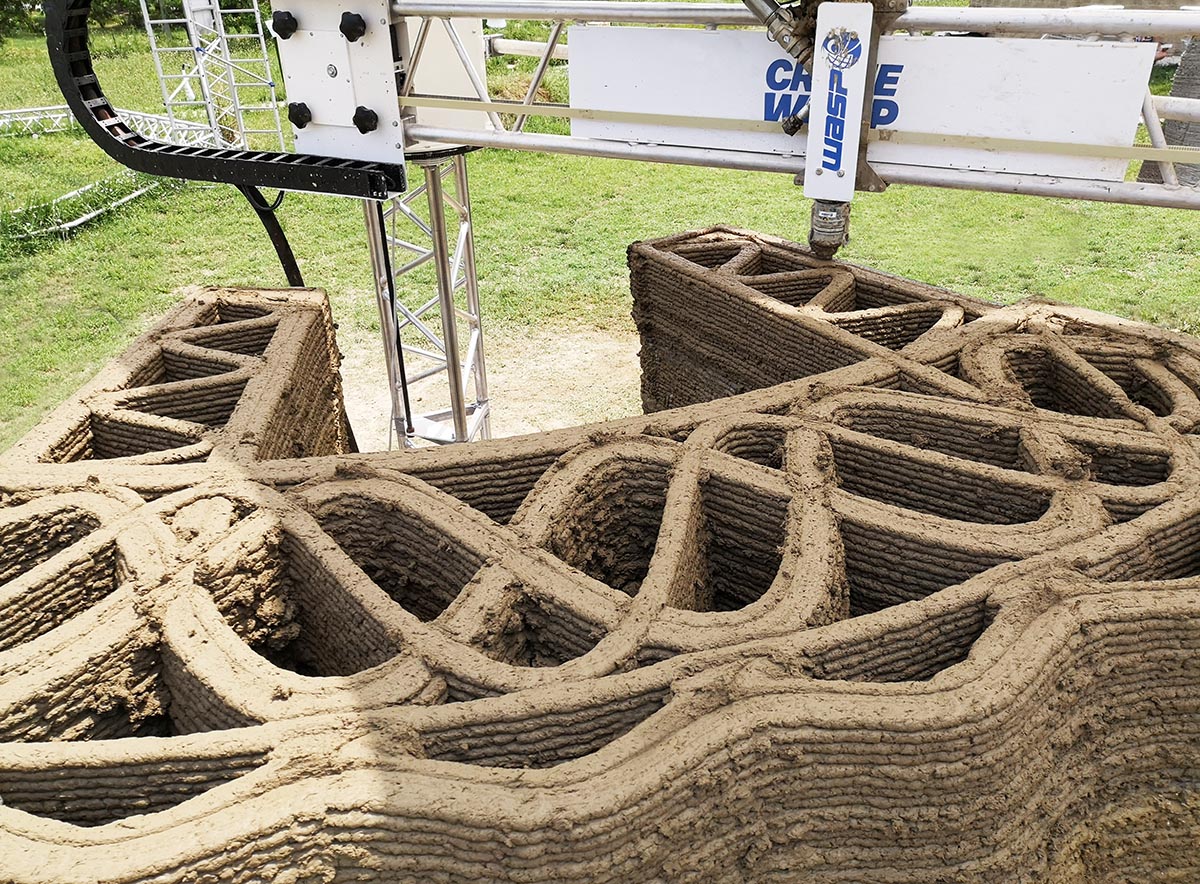 With this brand-new system and production speed, TECLA homes become "a new circular model of housing" which is entirely created with reusable and recyclable materials, sourced from local soil, carbon-neutral and adaptable to any climate and context.
"Together with WASP we aim at developing an innovative 3D-printed prototype for a habitat that responds to the increasingly urgent climate revolution and the needs of changes dictated by community needs," said Mario Cucinella, founder of Mario Cucinella Architects.
"We need a paradigm shift in the field of architecture that gets closer to the needs of people, thus finding an answer for the "Earth" within the "earth"."
"A collaboration that becomes the union between empathic architecture and the application of new technologies," he added.
"A United Nations report published in 2017 demonstrates that the current global population of 7.6 billion people is expected to reach 11.2 billion in 2100, and in 2030 nearly 5 billion people are expected to live in cities," said Mario Cucinella Architects.
"Consequently, governments are faced with substantial challenges related to housing solutions. With more and more rural areas being incorporated into cities, it is the idea of city itself that must be challenged," the firm added.
TECLA will be the first house to be entirely 3D printed using locally sourced clay – a biodegradable and recyclable 'km 0 natural' material which will effectively make the building zero-waste.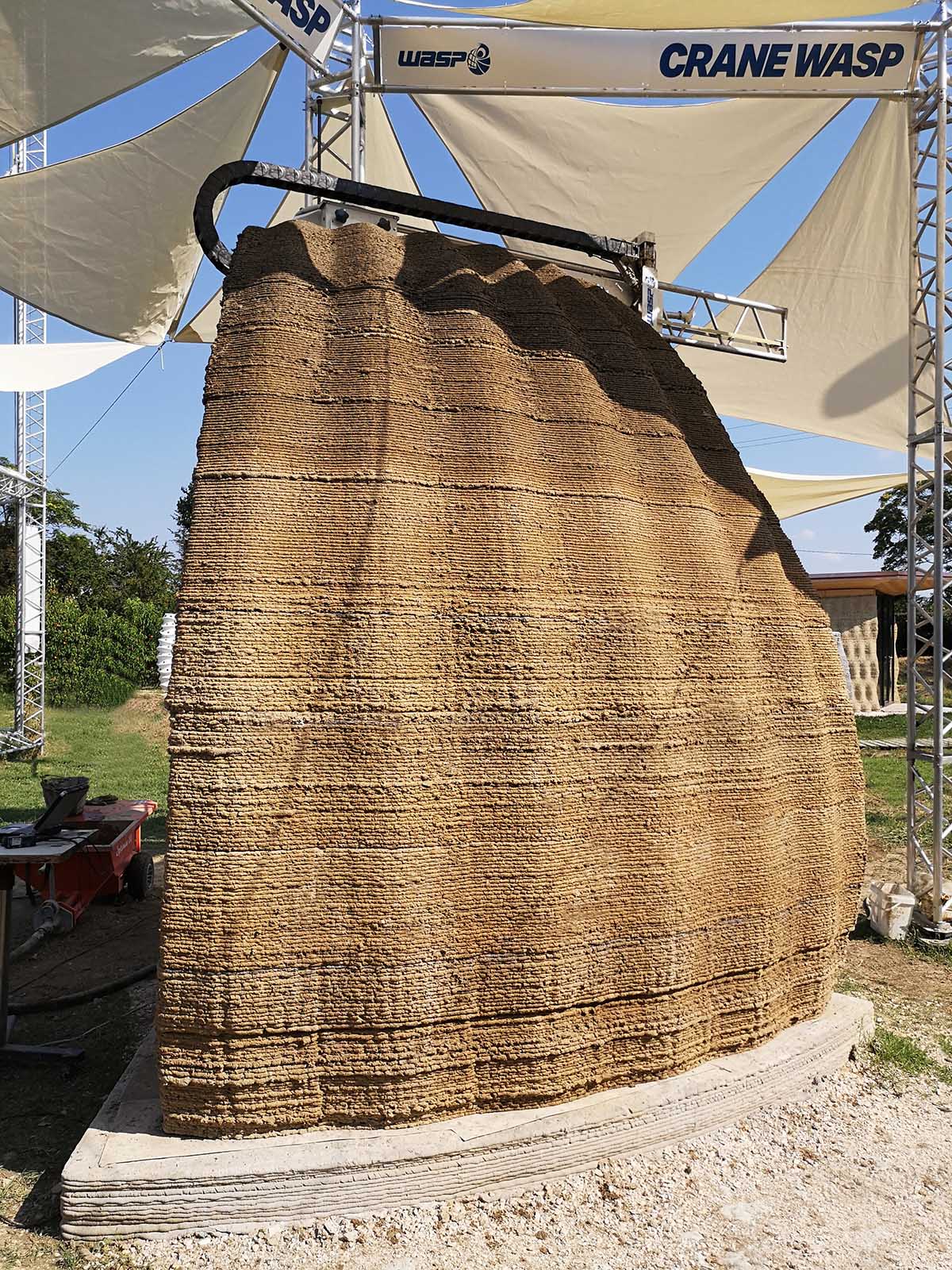 It will be built to adapt to multiple environments, and it will be suitable for self-production through the use of WASP's innovative technology.
By using this new construction system, it limits industrial waste and offers a unique sustainable model that will boost the national and local economy, improving the wellbeing of communities. As the team explain, "the scheme will significantly accelerate the construction process as the 3D printer will produce the entire structure at once."
"From the shapeless earth to the earth as house shaped. Today we have the knowledge to build with no impact in a simple click," said Massimo Moretti, WASP Founder.
"Technology is now at the human service and the home as a birthright is real," added Moretti.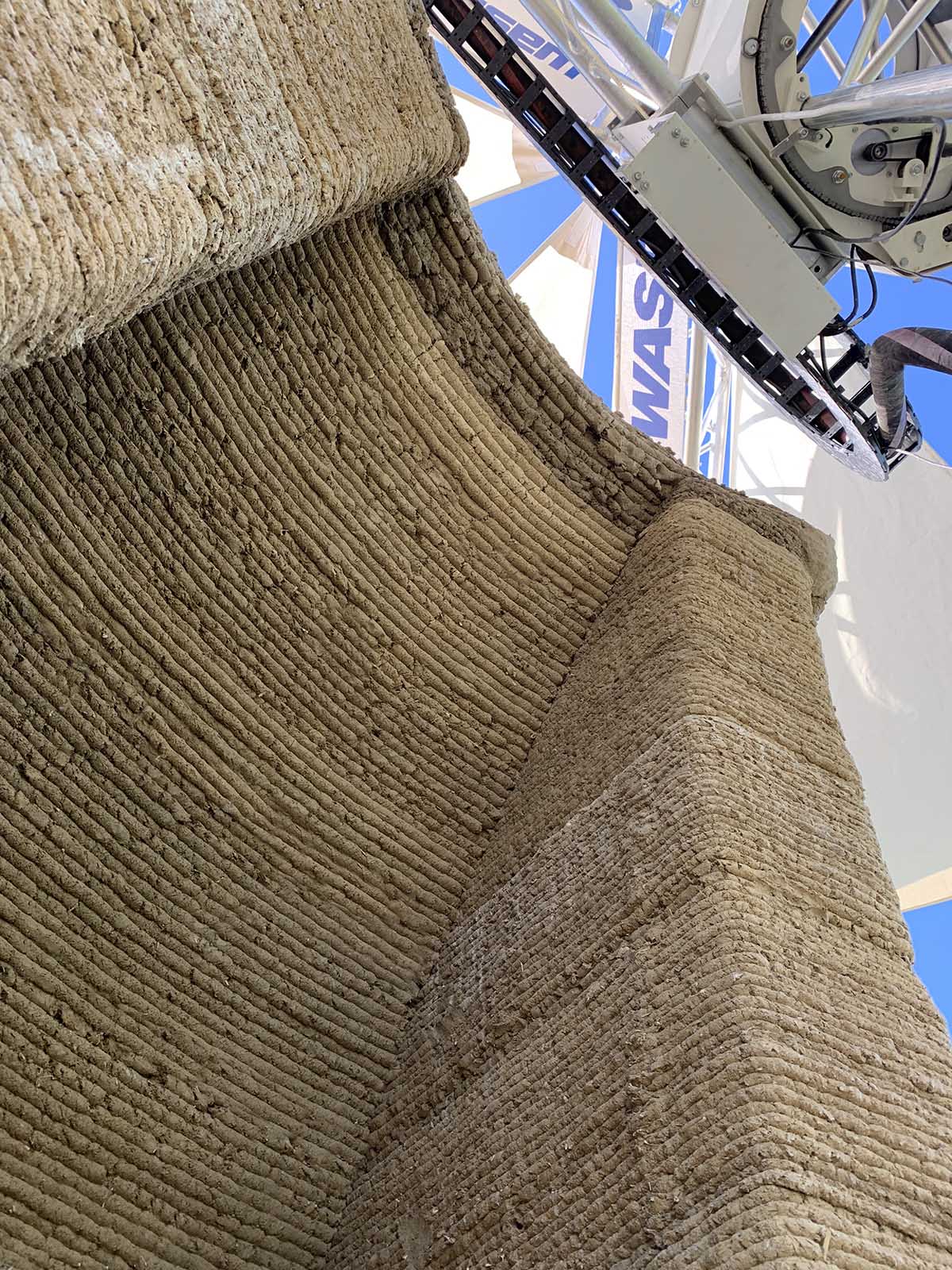 "The completion of the structure is an important milestone and shows that, thanks to the design and technologies used, TECLA is no longer just a theoretical idea but can be a real and achievable response to the needs of living today and the future, that can be declined in different contexts and latitudes," underlined Mario Cucinella, Founder of Mario Cucinella Architects and SOS - School of Sustainability.
The organizers of WASP explained that "The WASP proprietary software used for TECLA is the synthesis of years of research that have led to the computerization of shapeless matter, managing to build the imaginable."
The project required 200 hours of printing, 7000 machine codes (G-code), 350 layers of 12 mm, 150 km of extrusion, 60 cubic meters of natural materials for an average consumption of less than 6 kW.
Inspired by potter wasp, since 2012 WASP (World's Advanced Saving Project) become a viable construction model based on the principles of circular economy and digital fabrication.
The model was named TECLA after an imaginary city described by Italo Calvino in The Invisible Cities as a 'continuous urban evolution'. It is representative of both companies' efforts to combine technological innovation with a respect for the environment, and an understanding of natural processes.
TECLA received planning approval in May 2019, the printing started in September 2019, and the final installation of TECLA and its presentation are scheduled for Spring 2021.
Starting with the first prototype at WASP headquarters in Massa Lombarda, the project's aim is to work towards communities of smart houses around the world.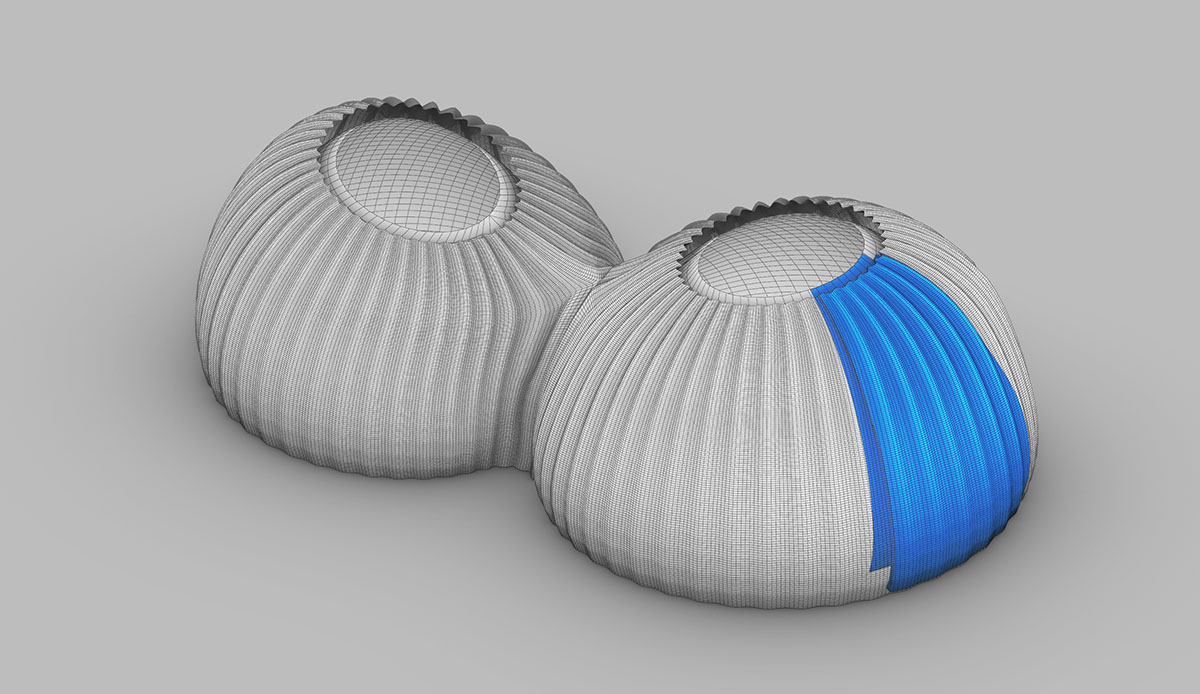 In his WAF 2019 keynote, Mario Cucinella said: "We completely forgot the relationship with nature and the empathy with climate, because we build building that have no relation with climate at all.
"For too many years of technologies, architects forgot the knowledge and now the climate presents the bill: an increasing of pollution everywhere."
"Buildings produce almost the 50% of the C02 emissions. Green Architecture will be a balanced hybrid of technological innovation and empathy with the climate. It throws a bridge towards the past, rediscovering and intimate complicity with nature."
"Architects completely forgot the knowledge of climate. Engineers try to solve architects' problems but together it doesn't work," he added.
Project facts
WASP: Engineering and 3D printing construction
Mario Cucinella Architects: Architectural design and project management
In collaboration with:
SOS - School of Sustainability: Research partner
Mapei: Materials consultancy and supply
Milan Ingegneria: Structural consultancy
Capoferri: Frames engineering and production
RiceHouse: Bio-materials consultancy and supply
Frassinago: Landscaping
Lucifero's: Lighting design
Ariatta: Energy and internal comfort consultant
All images courtesy of WASP.
> via Mario Cucinella Architects & WASP