Archdaily sold to leading online products platform Architonic
Architecture news website Archdaily has been sold to the leading online products database platform Architonic to "create the world's largest online A&D community".
Announced in a press statement today, the statement said that the two leading online platforms will "join forces strategically to consolidate their market positions and cross-leverage their expertise, with an ambitious plan for growth and innovation."
Archdaily's main website publishing news in English.
However, the two websites will continue to operate as separate platforms, but as one new organisation, ArchDaily and Architonic together achieve over 180 million visits a year – which is over 30 times the total number of architects and interior designers worldwide.
"Founded by architects for architects, ArchDaily and Architonic share the same DNA," said CEO Stephan Bachmann, "providing the perfect fit in terms of both mission and culture."
"Our coming together as one international organisation means we can bundle our joint expertise and experience, and leverage it to develop and grow further our two sister platforms individually."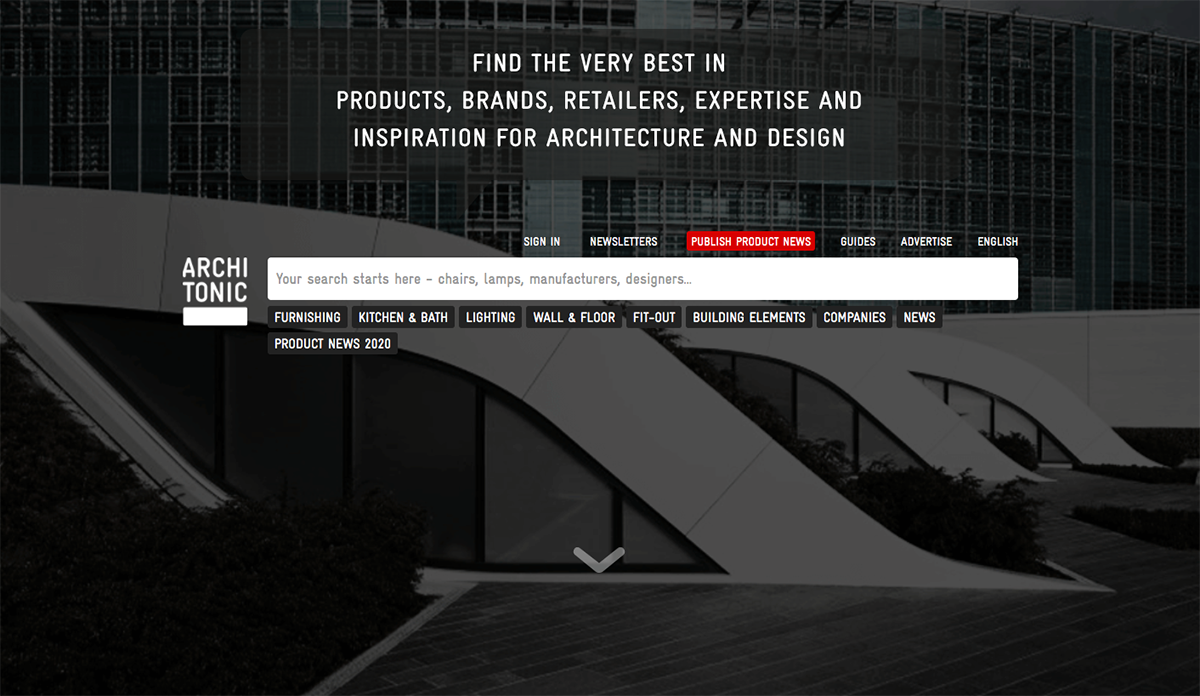 Architonic website showcases over 400.000 premium design products and materials.
Archdaily is an architecture news and holds a vast array of architectural project in its project database. Archdaily was founded by architects David Assael and David Basulto in 2008.
Archdaily is currently active in the USA, China, Brazil, Chile, Colombia and Mexico. The website publishes architects news in Spanish, Portuguese, Chinese via its regional websites and English in its main website.
The respective co-founders of ArchDaily and Architonic – David Basulto and Tobias Lutz – will continue in their roles as managing directors. Tobias Lutz: "While Nils Becker and I – as two architects – were building up the Architonic vision, with its focus on design products, we were also respectfully watching two other architects – David Assael and David Basulto – while they grew ArchDaily to become the most relevant database for architecture projects. It's no coincidence that we have come together now. We complement each other perfectly."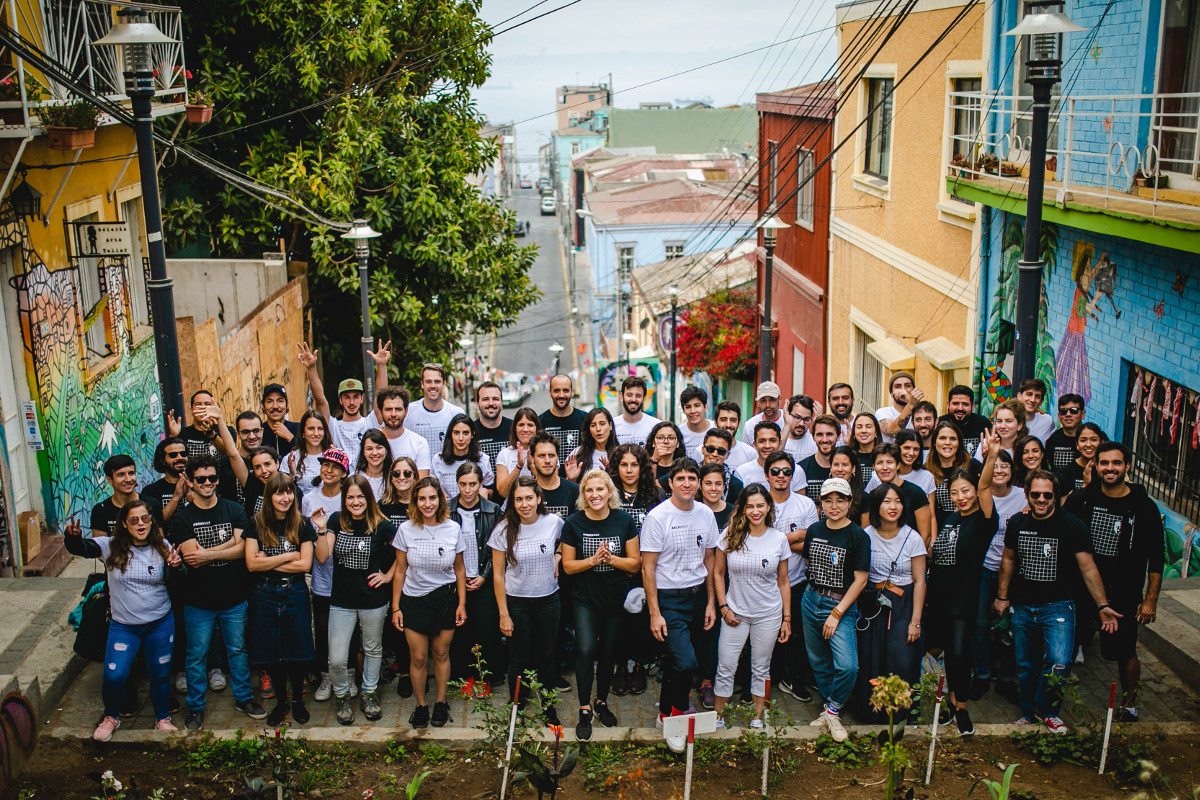 Archdaily team with co-founder David Basulto. Image © Dani Galdames
"As the urbanization of the world continues to grow exponentially and the architecture industry is on the verge of a rapid digitalization process, our profession is more important than ever," said ArchDaily co-founder David Basulto.
"Architonic and ArchDaily want to play their own active role in shaping these developments by providing inspiration, knowledge and the relevant tools through both their platforms," continued Basulto.
"Moreover, globalisation is generating increasingly complex markets. Archdaily.com and architonic.com together provide professional users with one-stop, curated information resources that support them in acquiring new knowledge to achieve better architectural outcomes and better urban environments," read the statement.
"The integration and efficiency of new digital tools will radically change the current building-design, construction and operating cycles, empowering offices of all types and sizes to embrace new opportunities in our fast-changing world."
From left to right: Architonic co-founder Tobias Lutz, Architonic CEO Stephan Bachmann, Archdaily co-founder David Basulto
At the same time, in a crowded field of competing online service providers, ArchDaily and Architonic – as the world's biggest online A&D community – provide all stakeholders in the architecture industry with the most relevant and best-performing platforms on which to present their projects, products, brands and competences to their target groups.
Zürich-based online platform Architonic was founded in 2003 and is now the leading online platform globally for manufacturers, specialist retailers, and architects in the premium segment.
Archdaily deal comes after Architonic was acquired in 2015 by the NZZ Media Group as part of its digital growth strategy. After gained majority stake in Architonic since 2015, the NZZ Media Group has now acquired ArchDaily in a similar market-consolidation move.
All images courtesy of Architonic unless otherwise stated.
> via Architonic