PALMA's small bungalow combines two functions with thatched roofs and a central patio in Mexico
Mexican architecture studio PALMA has combined two main functions with a central patio as a transition and multi-functional space on this 50-square-metre bungalow.
Named Litibú Bungalow, the linear volume, designed as symmetrically, contains living room and kitchen area which are marked with wooden doors.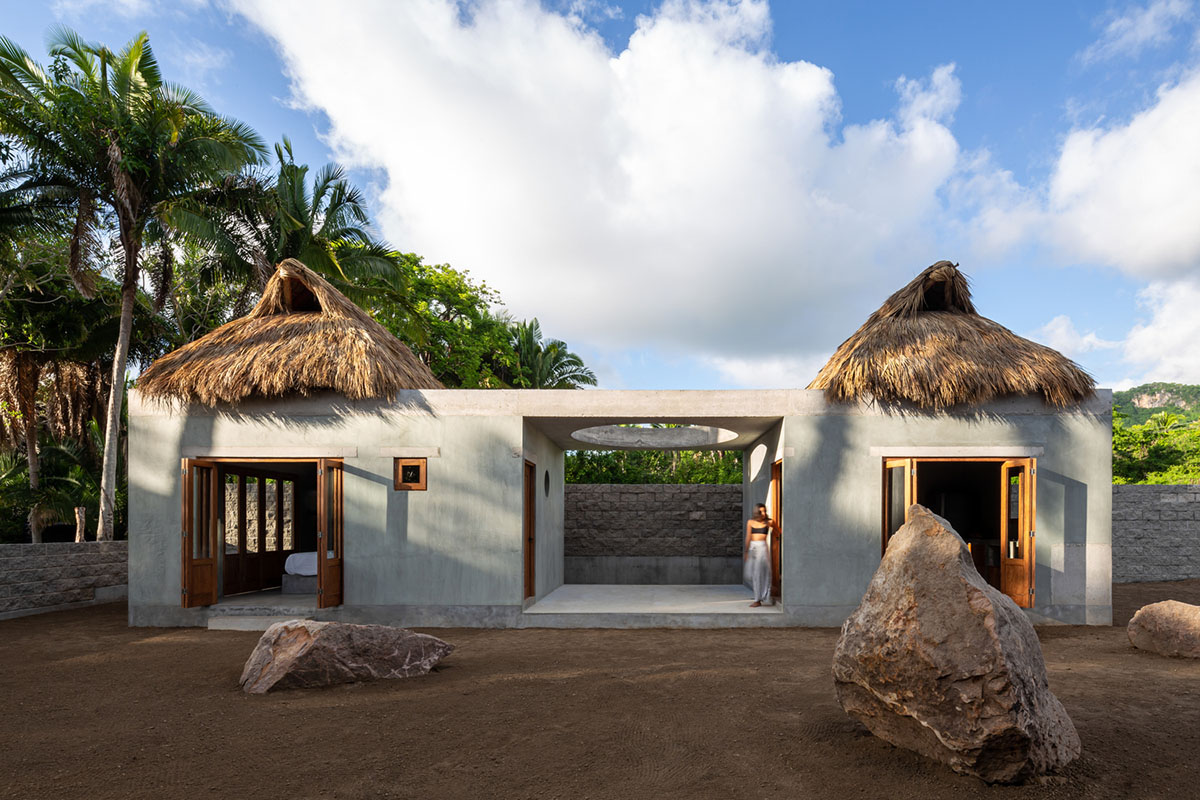 Located in Litibu, a small town on the coast of the Mexican Pacific, this small bungalow was designed according to the site's climatic conditions.
A pair of thatched roofs marks this small dwelling from afar, while giving the building a playful appearance. In addition, this type of roof structure provides extra height in the interior.
"The climate was the main driver of the design, high palapa ceilings cover the main spaces, which in turn can open fully towards the outside," said the studio.
"Pigmented stucco was used rather than paint to avoid humidity build-up in the walls."
A small patio divides the two volumes, it is not only used as as separator but it can be used for sports activities such as yoga. The ceiling of patio features a circular hole.
The architects used concrete as the main material on the project, but interior elements such as the kitchen counter, shelves or lintels are reflected on the facade as "a playful break to the symmetry of the project."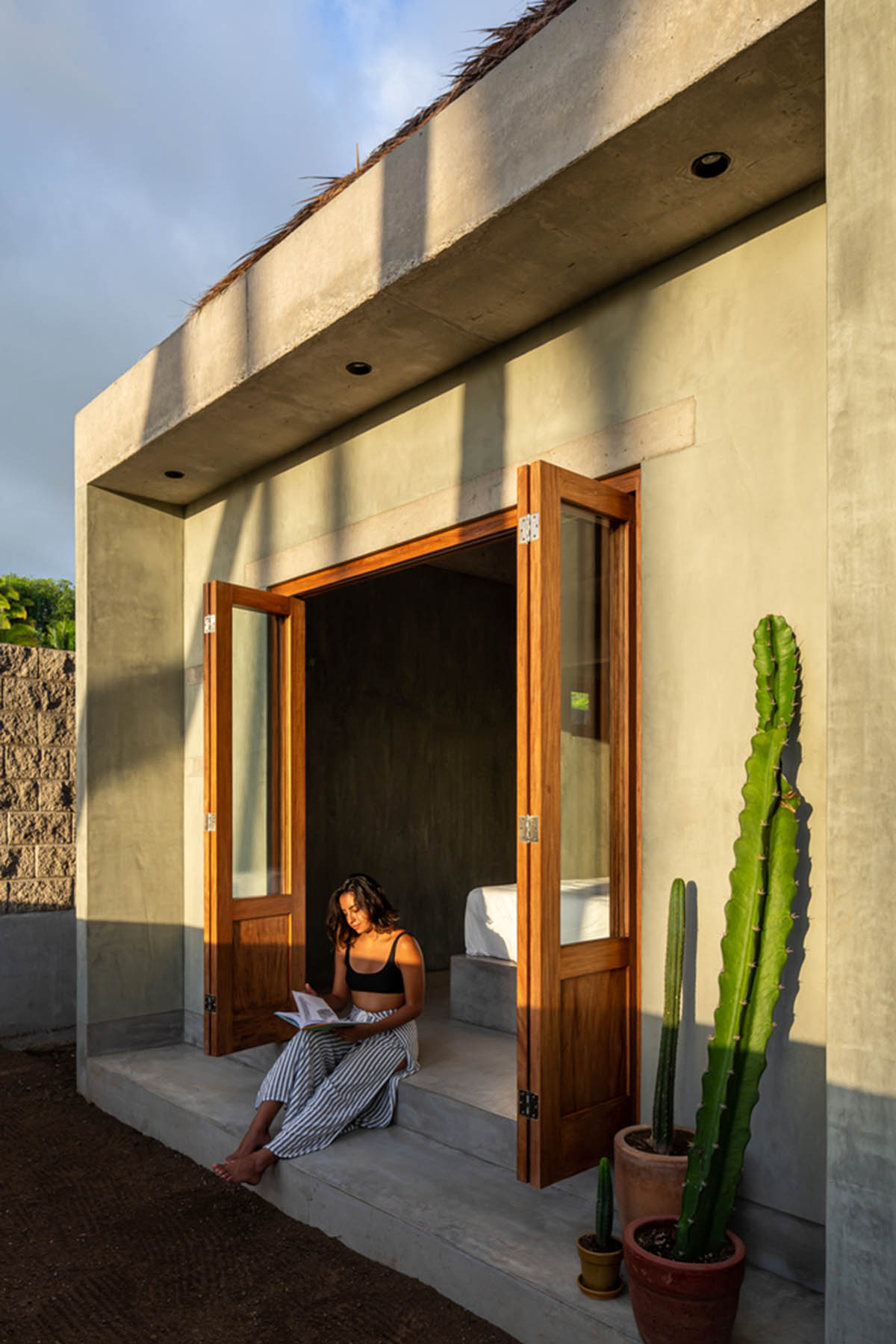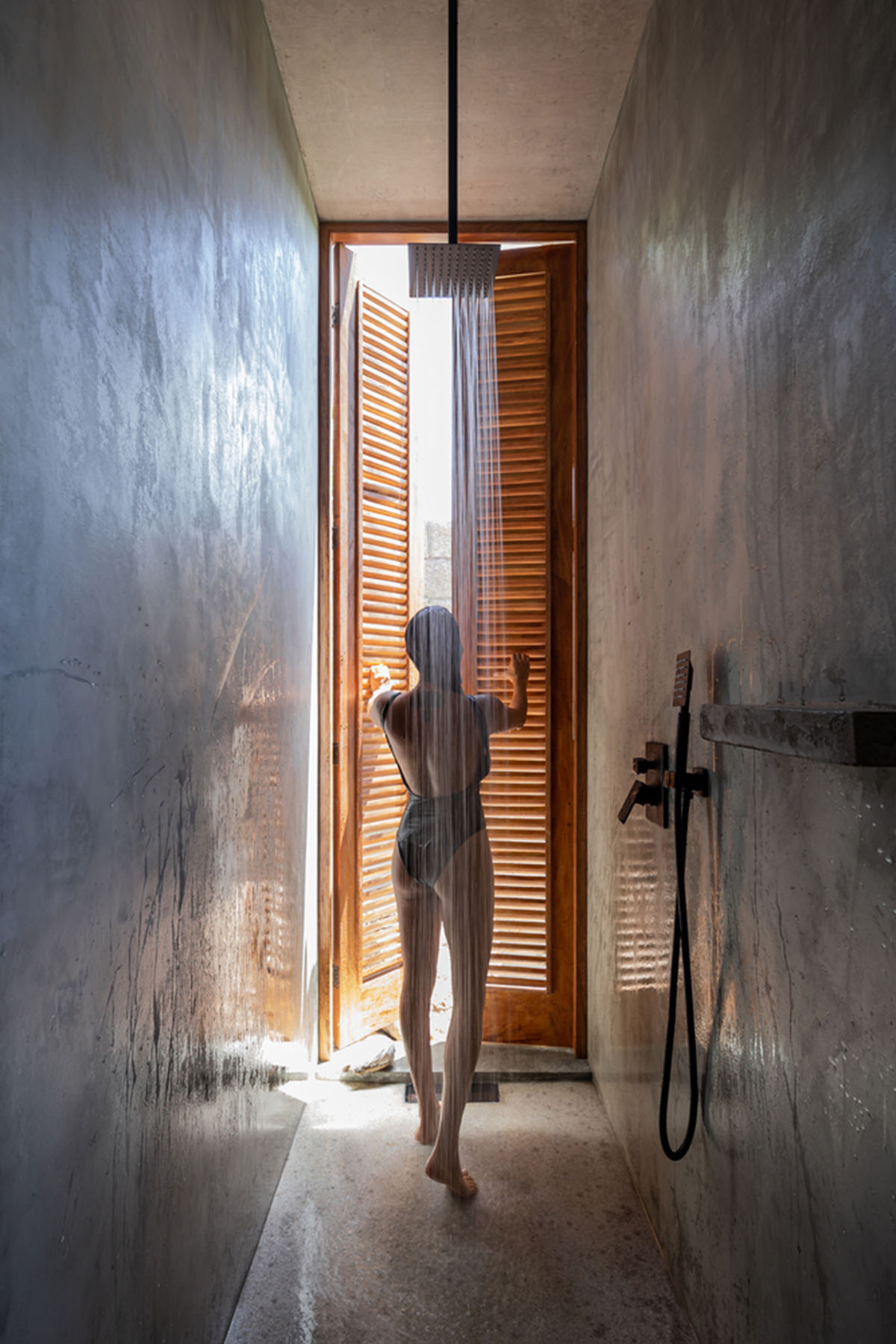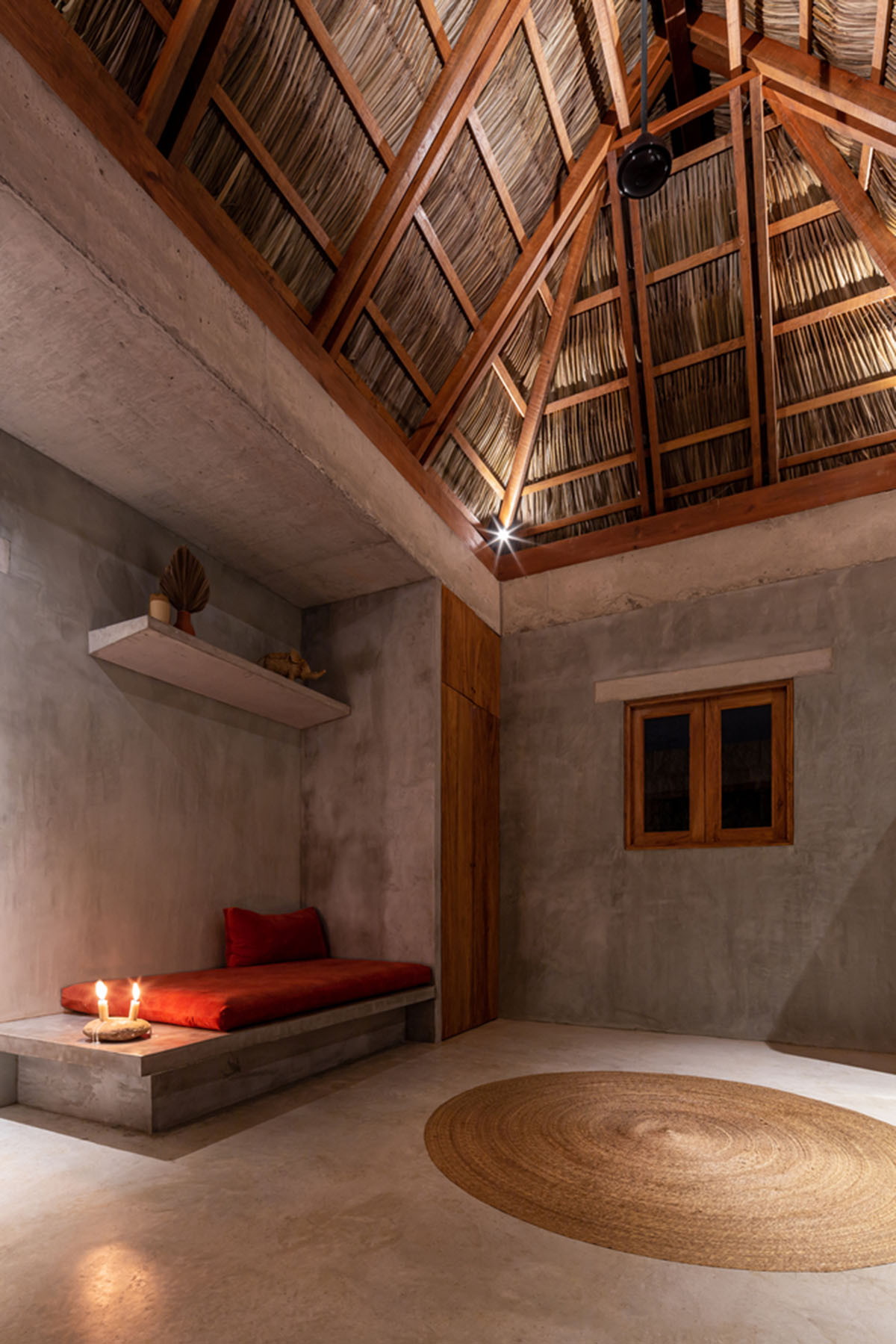 Plan and elevation
Axonometric drawing
Axonometric drawing
PALMA is a young architecture firm based in Mexico City and Sayulita.
Project facts
Project name: Litibú Bungalow
Architects: PALMA
Location: Litigu, Mexico
Size: 50m2
Date: 2020
All images © Luis Young
All drawings © PALMA
> via PALMA