Ad Urbis Arquitectos designs boutique guesthouse on top of a former building in Cuba
Cuban architecture practice Ad Urbis Arquitectos has built a boutique guesthouse on top of a former building in Havana, Cuba.
Named Santa Clara Residence, the building is located barely a few meters from Havana Bay, the studio for Santa Clara residence involved a complex research process.
This process was mainly focused on discovering the rules to follow within the regulatory framework in the area, all of which allowed the studio later to add two levels above the original structure of the building.
"The residence is part of a corner-building unity from the 19th century with patrimonial value," said Ad Urbis Arquitectos.
"To turn it back into a boutique guesthouse of four levels, incorporating new communal spaces and extending the housing depth of the building, the undefined typology of the urban area, as well as the exceptional condition of the original building of having two different props in two different spaces (double order), were also taken into account."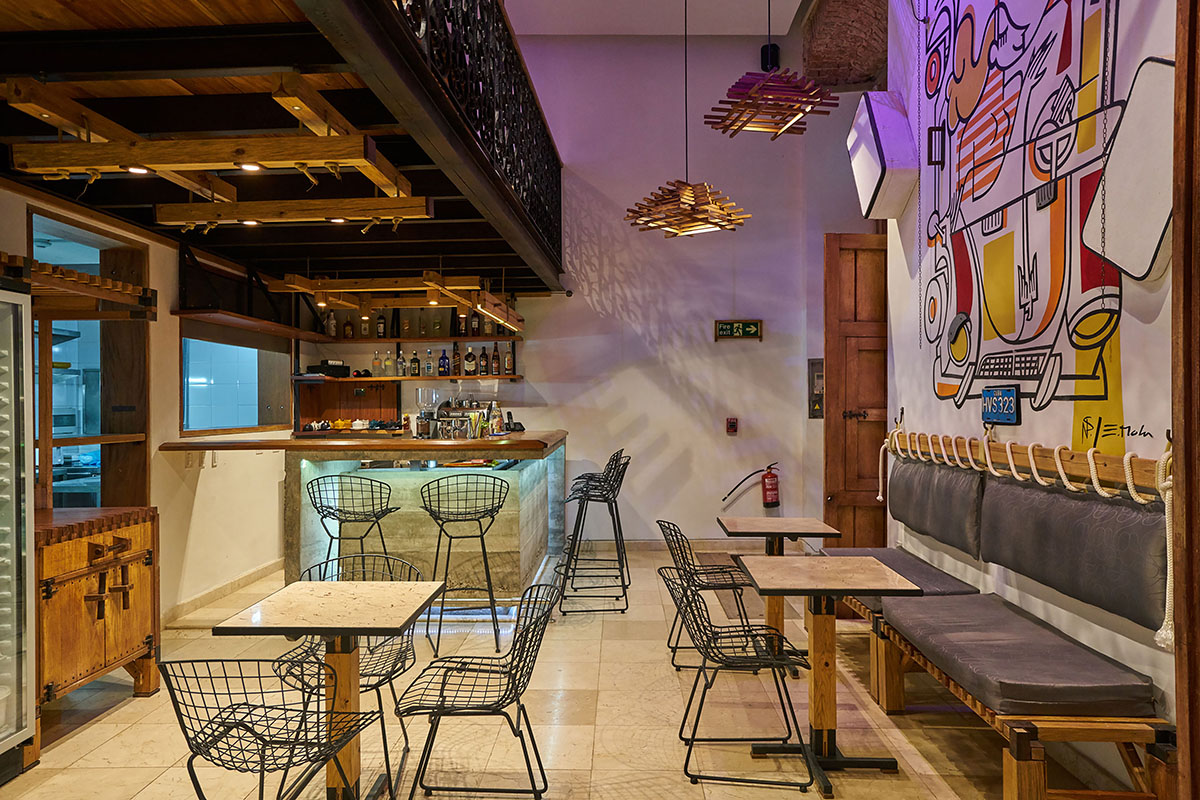 The addition of the new volume is conditioned by the surrounding heights. The new spaces were managed to be naturally ventilated and lighted without being detrimental to the neighboring buildings.
The communal places, such as courtyards, inner galleries and corridors were reinterpreted in the new project, paying special attention to the new passageways, which are designed to yield prominence to the bedrooms, at the same time as intimate and private spaces are generated, a new landscape is built and the user is protected from the elements.
All finishes, woodwork, ironwork and furniture in this project are determined by a close relationship of collaboration established among local artists, artisans, carpenters and ironworkers.
This is common practice developed by the team based on their understanding of the place, the local skills and the ability to find solutions, which is derived from working in a context of material scarcity.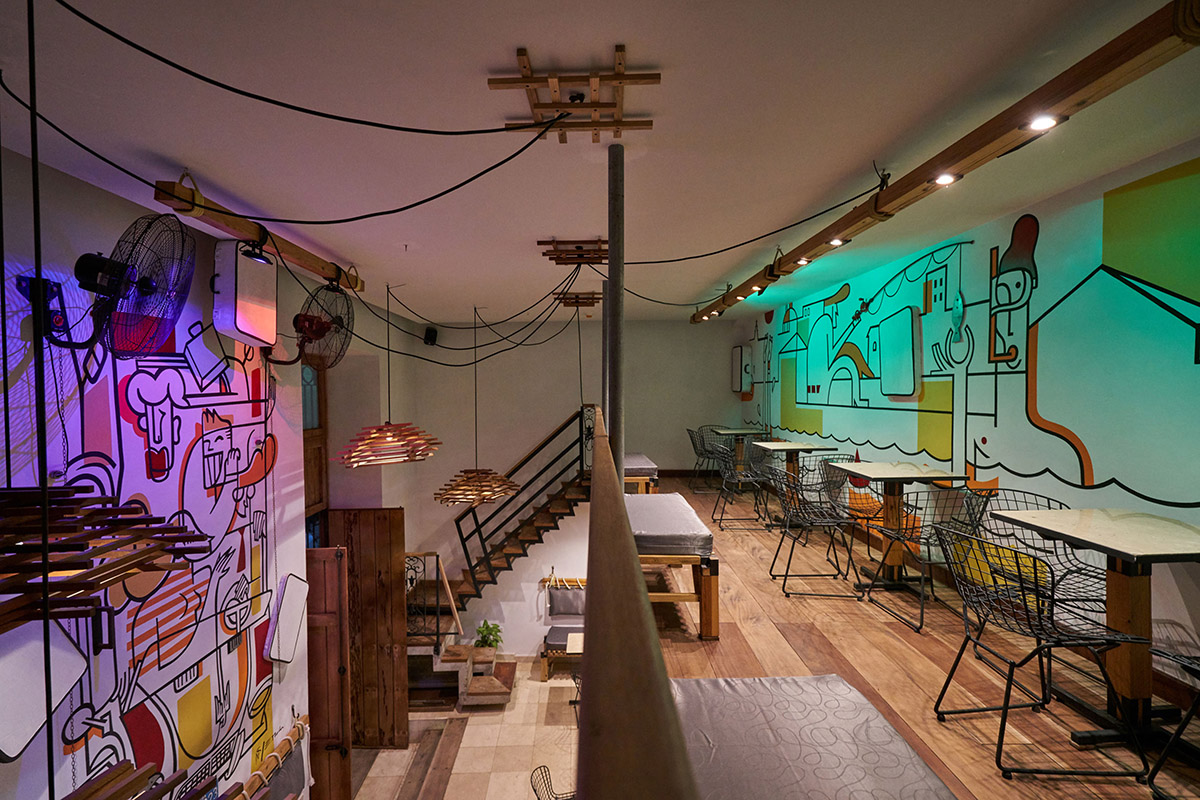 Ground floor plan
+2,89 level plan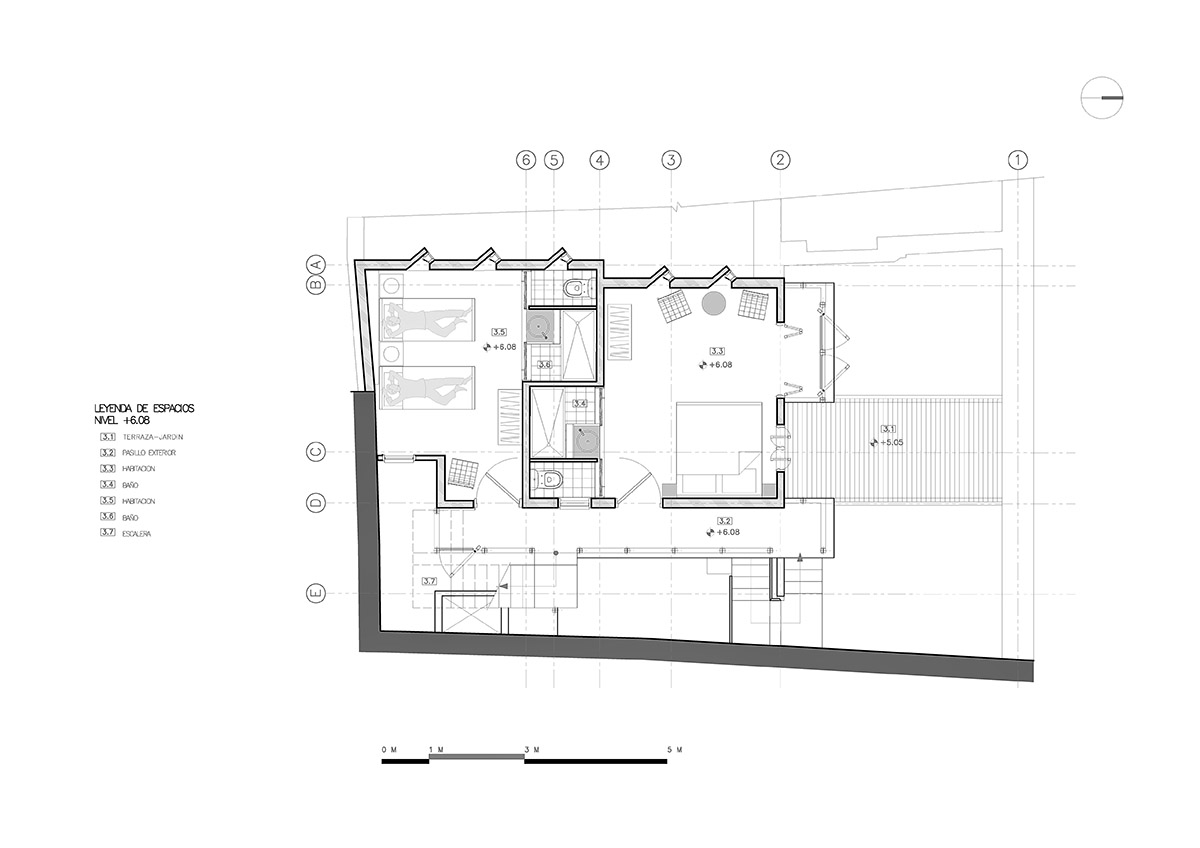 +6,08 level plan
+8,98 level plan
Rooftop plan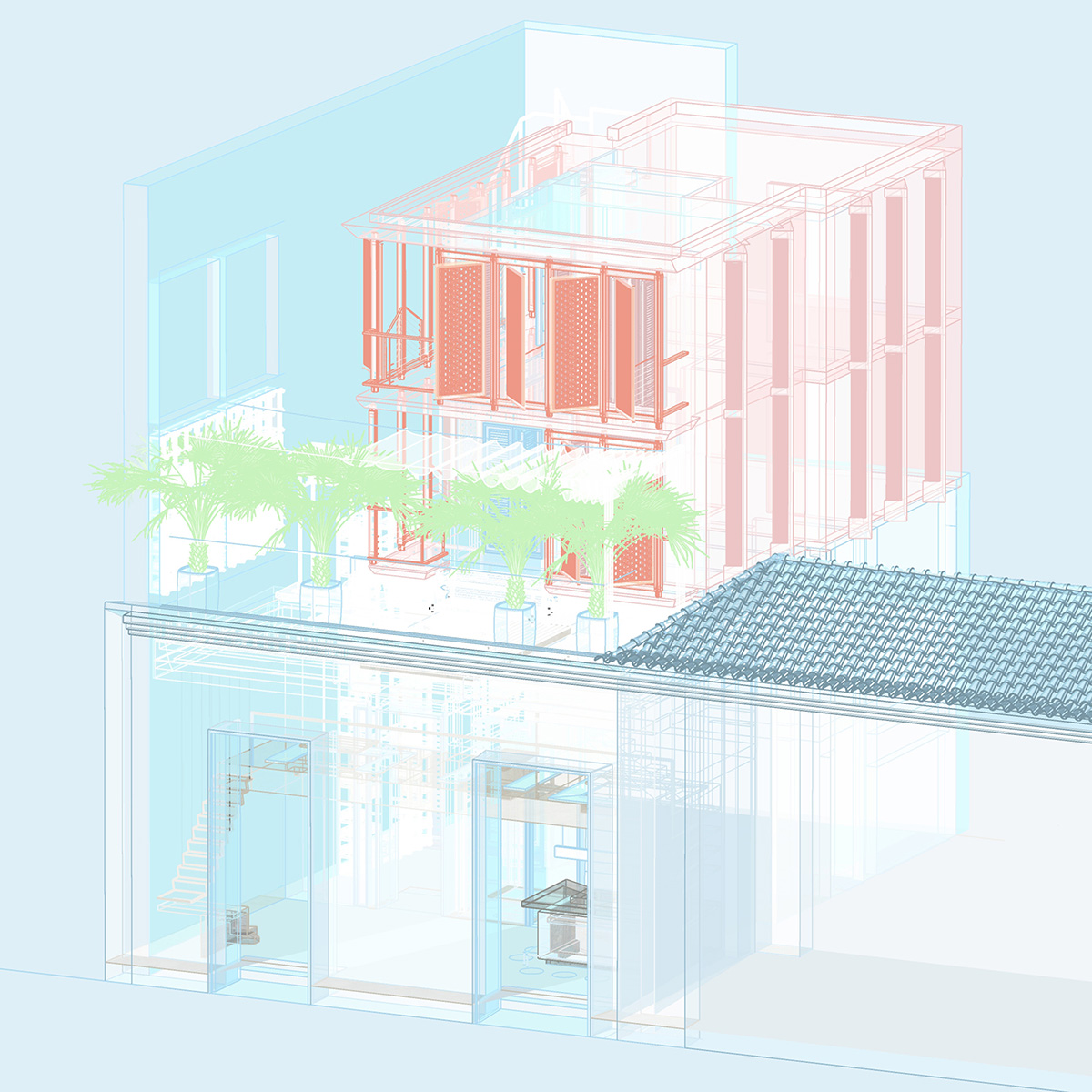 Axonometric drawing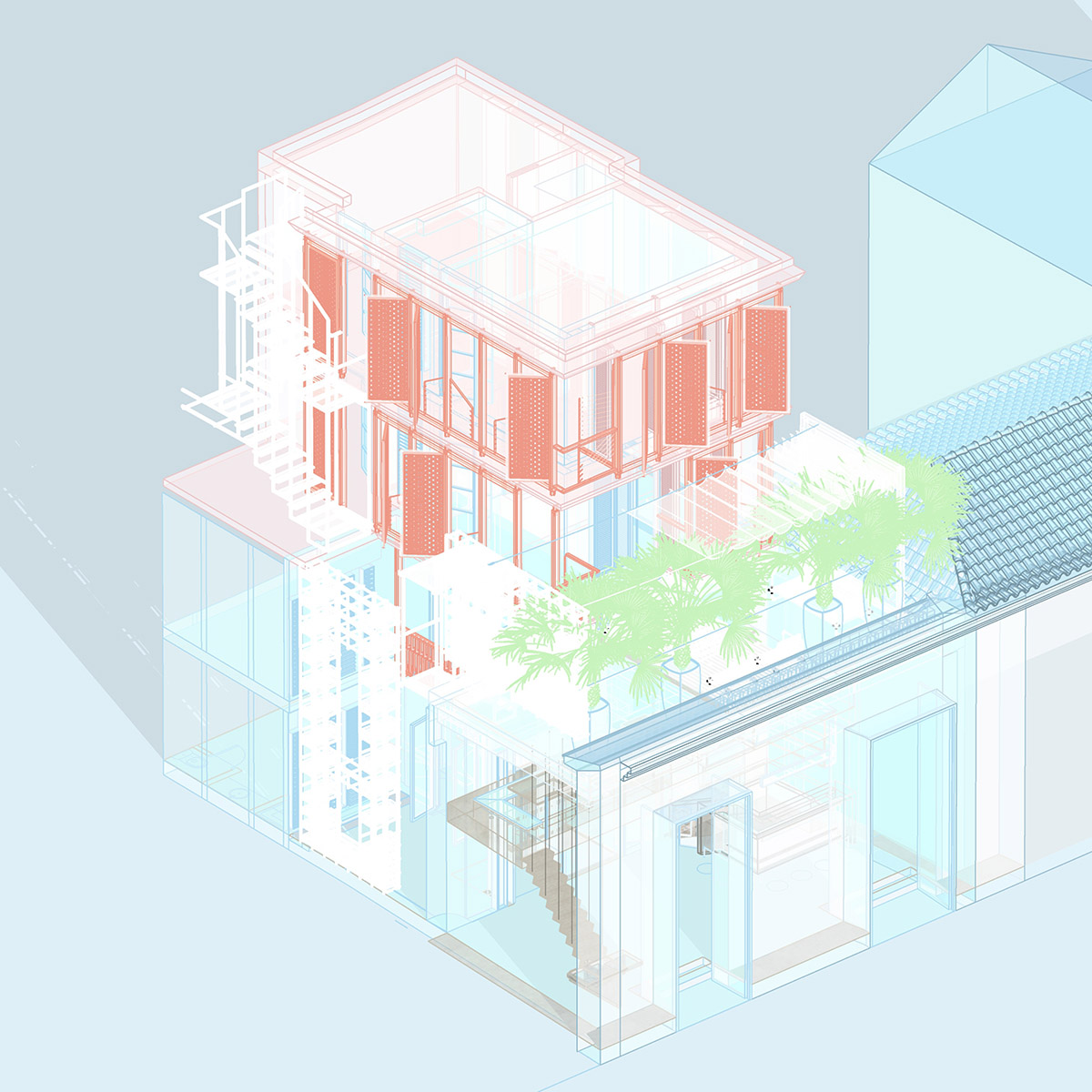 Axonometric drawing
Axonometric drawing
Terrace drawing
Elevation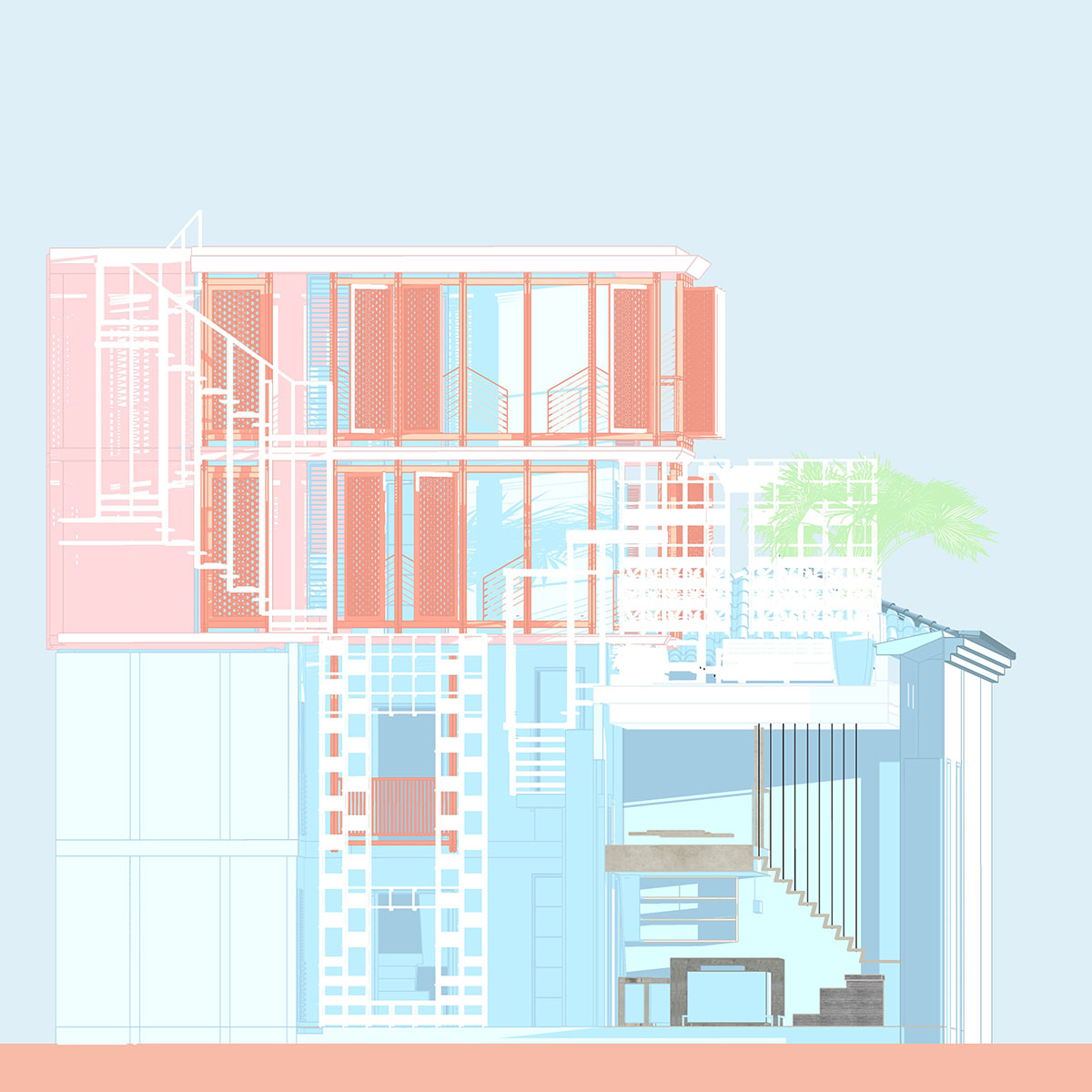 Elevation
Project facts
Project Name: Santa Clara Residence
Architecture Office: Ad Urbis Arquitectos
Construction completion year: 2019
Constructed area: 390 m2
Location: Santa Clara 13. Old Havana. Havana. Cuba
Architects in Charge: Kiovet Sánchez Álvarez
Design Team: Samuel Puente, Amed Aroche, Nguyen Rodriguez
Engineering: Structural Engineer Marisol Marrero Oliva, Electrical Engineer Enrique Lopez Zimerman, Hydraulic Engineer Odrasir Ruiz González, Mechanical Engineer Armando Quiñones
Collaborators: Nelsón Ponce, Edel Rodriguez Molano (Mola), Gabriel Lara (Gabo), Yaimel López
All images © Nestor Kim Enríquez, Kiovet Sánchez Álvarez
All drawings © Ad Urbis Arquitectos
> via Ad Urbis Arquitectos