WA Awards 35th Cycle Deadline Extended To August 31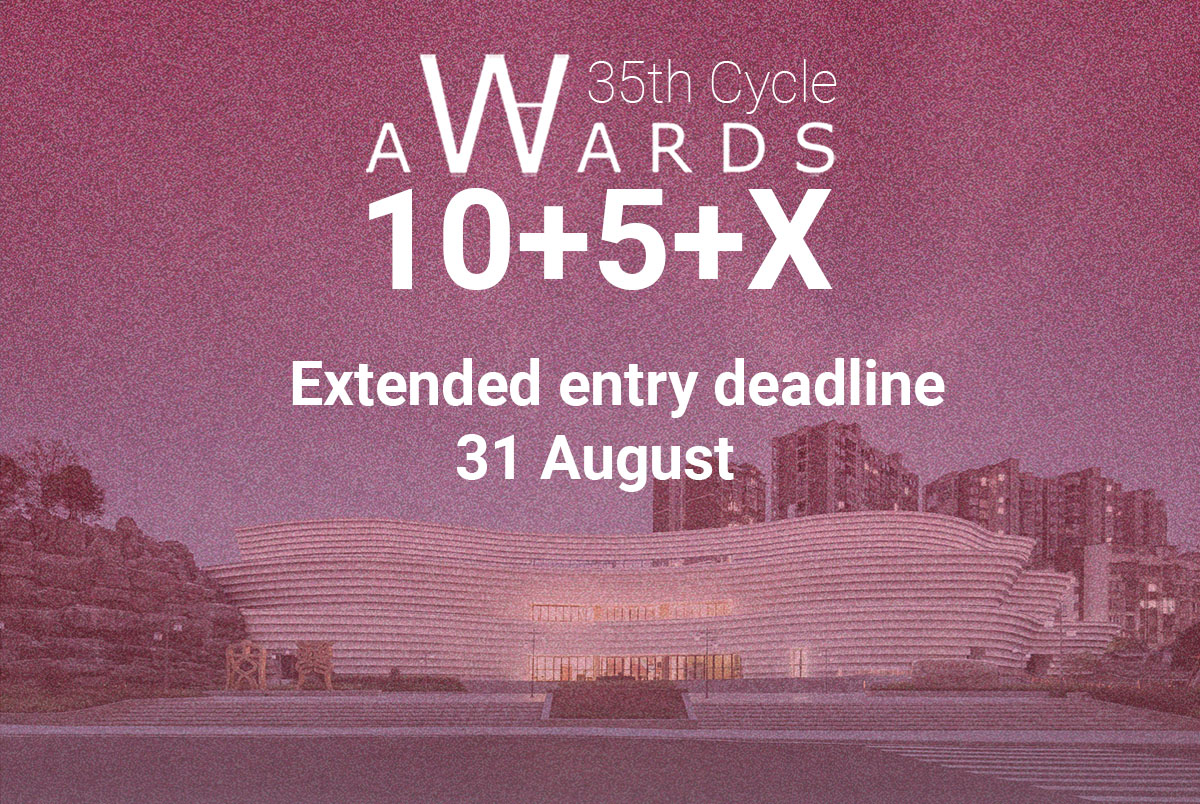 World Architecture Community has extended entry deadline for WA Awards 10+5+X 35th Cycle until August 31, 2020. Due to popular demand and late comers, we have extended the participation deadline of WA Awards 35th Cycle competition.
So the new deadline is Monday, August 31, 2020 (23:59 GMT).
This will be the last extension to showcase your work on the well-reputed and acclaimed WA Awards 10+5+X. This will give you an extra about ten days to send your submissions and get the recognition it deserves!
WA Awards 35th Cycle competition is open to all architects, architecture offices, interior designers, interior design offices and students to submit their entries. If you are not still registered to WAC, first start your registration on this page and create an account.
Highlights
It takes only 4 easy steps to send your works to WA Awards after registrations. The four steps as follows;
> Sign-In to World Architecture Community
> Upload your project,
> Edit your project to see how it looks,
> Participate to the WA Awards
Important reminders about the WA Awards 10+5+X
There are 3 categories in the WA Awards you can compete: Realised, Designed and Student. More details about categories can be seen on this page. Each category applies different participation fee per project/per cycle. Participation fees for the WA Awards per project/per cycle as follows:
WA Designed Award: US $100
WA Realised Award: US $200
WA Student Award: Free
Students can follow these steps to validate their accounts and send their projects in easiest way.
More information about the participation procedure, the selection process, eligibility rules, jury panel, and evaluation criteria may be found in our How To Participate page.
Hurry up and participate to the WA Awards today to make sure you and your project get the recognition you deserve. Start your registrations from here or if you're already Associate Member of WAC, go to your "My Projects" page to send one of your projects.
Top image in the poster: LingQu Exhibition Centre Of XingAn China by Sitong Jin in China won the WA Award in the 34th Cycle. Image © QingShan Wu.