WA Awards 34th Cycle Deadline Extended To May 20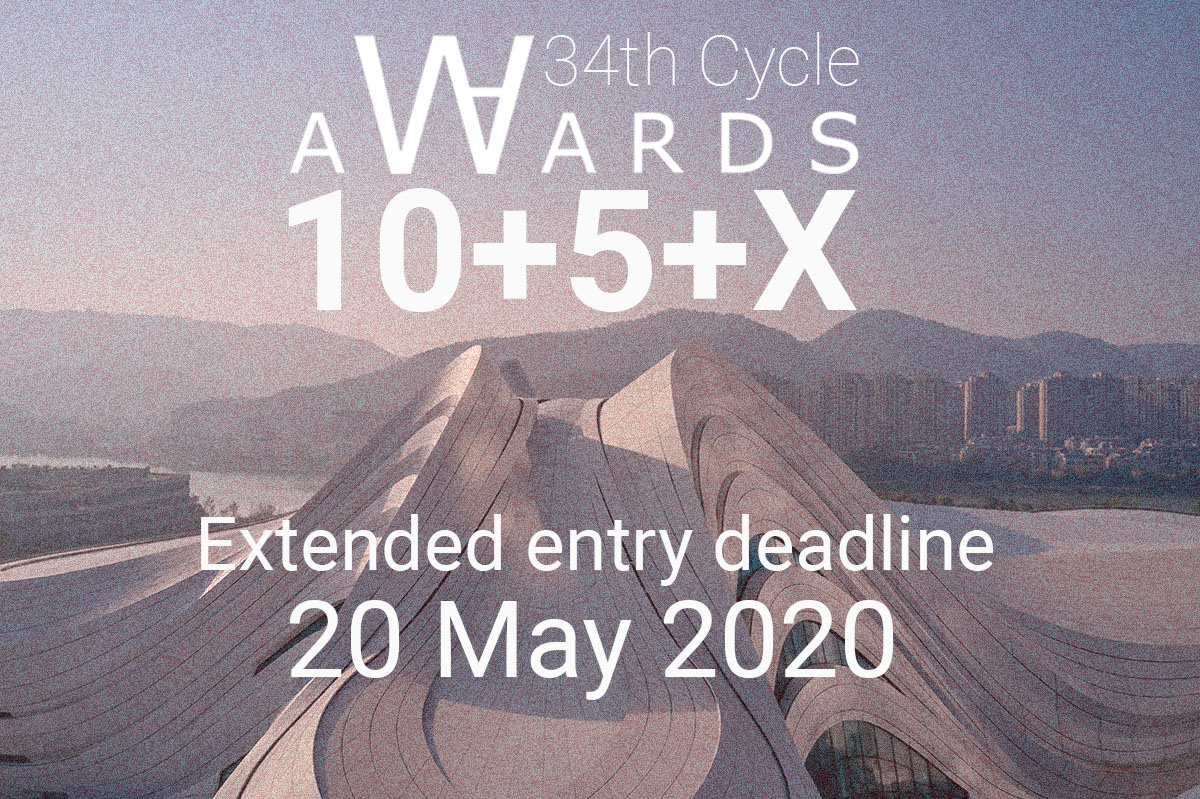 World Architecture Community has extended entry deadline to WA Awards 10+5+X 34th Cycle until May 20, 2020. Due to the difficult times that the architecture profession and all industries have been affected by the global pandemic, the organization board of the WA Awards 10+5+X has decided to extend entry deadline for the 34th Cycle.
This will be the last extension to showcase your work on the well-reputed and acclaimed WA Awards 10+5+X. This gives you an extra one month to send your submissions and get the recognition it deserves!
World Architecture Community's WA Awards 10+5+X 34th Cycle competition is open to all architects, interior designers and students to submit their entries until May 20, 2020 (at 23:59 GMT). WA Awards 10+5+X is organized as an online awards program running roughly for 3 cycles per year, it doesn't hold a physical gathering.
"As a whole world, we are having unprecedented times. Although valued followers and members of WAC do not leave us alone in this time of crisis, we know that this global pandemic has had a radical impact in the architecture profession and all components of the industry, starting from daily meetings, technical organizations to determining new economic models within the office," said Berrin Chatzi Chousein, editor-in-chief of WAC.
"For this reason, we have decided to extend the 34th Cycle deadline for WAC followers and members to be able to make their plans more comfortably in one month."
Important reminders about the WA Awards 10+5+X
There are 3 categories in which you can compete: Realised and Designed, both open for our Associate members (participation fees apply - $100 for Designed and $200 for Realised) and Professional members (free as part of the Professional membership benefits - $180 annual subscription). Plus, the Student category, exclusively reserved to our Academic members (participation is free).
Students can follow these steps to validate their accounts and send their projects in easiest way.
There are 2 selection methods for winning: one by the votes of the World Architecture Community Honorary Members combined with the votes of the previous cycle winners, who form our jury, and another by the ratings of fellow WAC members, democratically and totally transparently (a minimum of 15 rates are required to qualify)...
More information on the WA Awards and the participation procedure may be found in our How To Participate page.
You may consult the last and earlier cycles winners' projects in our WA Awards winners page.
Hurry up and participate to the WA Awards today to make sure you and your project get the recognition you deserve. Start your registrations from here or if you're already Associate Member of WAC, go to your "My Projects" page to send one of your projects.
Top image in the poster: Changsha Meixihu International Culture & Arts Centre by Zaha Hadid Architects in China won the WA Award in the 33rd Cycle. Image © Virgile Simon Bertrand.