RIBA Royal Gold Medallist Ted Cullinan dies aged 88
2008 RIBA Royal Gold Medallist Edward (Ted) Cullinan, founder of London firm Cullinan Studio, has passed away aged 88. Cullinan died in his sleep on Monday, November 11.
Having won the 2008 RIBA Royal Gold Medal, Edward Cullinan was known as "a pioneer, radical thinker and environmentalist" as well as "one of the great teachers of our times".
Born in 1931 in Islington, London, the British architect started his eponymous practice, Edward Cullinan Architects (later turned into Cullinan Studio) in 1965.
Fountains Abbey Visitor Centre, 1992, Ripon, N Yorkshire. Image courtesy of Cullinan Studio
The acclaimed architect taught at The Bartlett, Sheffield University, MIT and the University of Edinburgh. Cullinan's Fountains Abbey Visitor Centre, Florey Building for the University of Oxford, the Weald and Downland Gridshell, which was shortlisted for the Stirling Prize in 2002, are among his key projects.
"The inspirational founder of our practice was a true pathfinder for all architects. Ted was designing for climate change 60 years ago with a holistic vision for the practice of architecture that he described as a social act," Cullinan Studio said in a statement.
"His legacy is in the buildings and places he transformed, in his model of architectural practice, but perhaps most powerfully in the thousands of people he taught and inspired throughout his long life."
"We share our deepest sympathies with his family and all his many friends."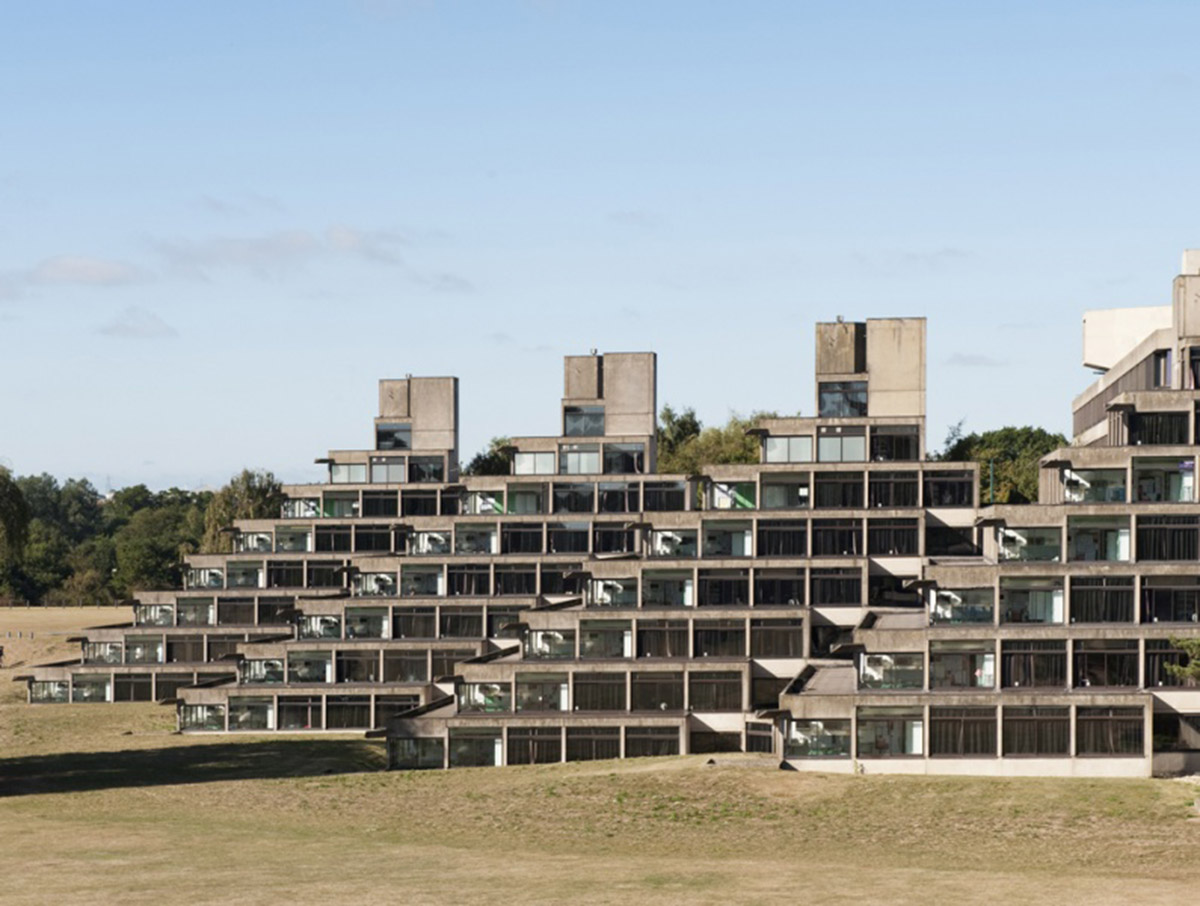 Norfolk Terrace and Suffolk Terrace the University of East Anglia in Norwich. Image courtesy of Designing Buildings Wiki.
Cullinan studied architecture at Cambridge University, the Architectural Association, and the University of California then he joined Denys Lasdun and Partners. While he was working at the studio, he worked on the projects: Norfolk Terrace and Suffolk Terrace, which was known as the ziggurats – at the University of East Anglia.
Cullinan Studio designed many residential buildings as well as visitors centers, including the Fountains Abbey Visitor Centre, university buildings - such as the Docklands Campus for the University of East London, and BFI Acetate & Nitrate Film Stores as well as Cullinan's own house in Camden.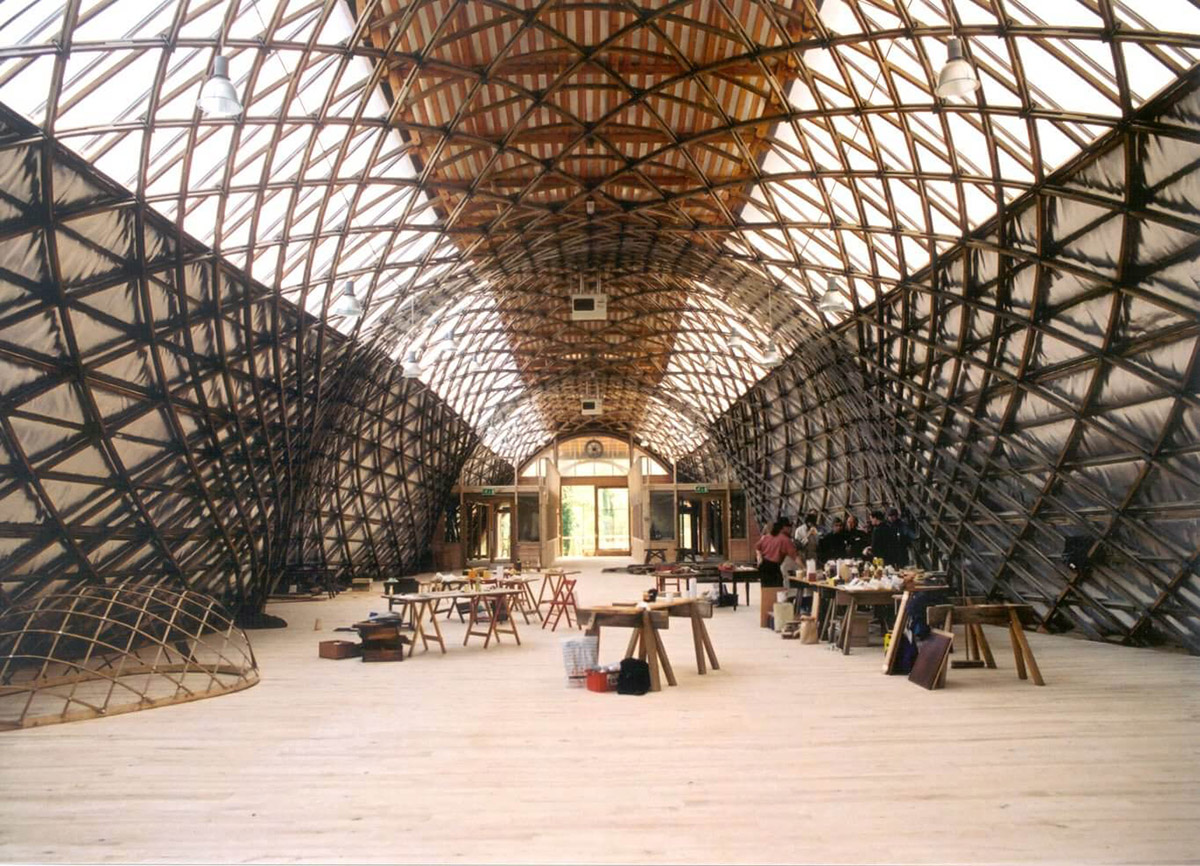 Weald and Downland Gridshell, 2002, Singleton, West Sussex. Image courtesy of Wood Awards
"Architecture has lost a pioneer. Ted will be sorely missed and fondly remembered for the incredible contribution he made to architecture and society," said RIBA President, Alan Jones.
"He was a radical thinker, well ahead of his time on environmental issues and building sustainably. I am pleased that Ted was presented with UK architecture's highest accolade during his lifetime – the 2008 Royal Gold Medal – in recognition of his immense talent and leadership."
BFI Master Film Store by Edward Cullinan Architects, 2012, Warwickshire. Image © Edmund Sumner © BFI
"Not only did Ted shape our landscape – leaving behind dozens of ground-breaking buildings – but he inspired the next generation as one of the great teachers of our times, inspiring thousands of students and colleagues with his enthusiasm, energy and boundless knowledge. Our thoughts are with Ted's family, friends and colleagues," added Jones.
Image courtesy of Cullinan Studio. Photography © Simon Warren.
> via Cullinan Studio