This prefabricated mini cabin provides a minimal space to sleep in nature
French construction company Lumicene has unveiled design for a prefabricated mini cabin that can be settled in any place within the nature. Named LumiPod, the 17-square-metre cabin removes boundaries between indoor and outdoor space with its flexibility and curved form.
Designed as a four-star hotel room, the cabin includes the main bedroom with panoramic view, which forms the whole façade and main space of the cabin. Bathroom and toilets, wardrobe and technical room are hidden with wooden divisions at the back side of the dwelling. A wardrobe is positioned to the right of the bed.
The bed is like suspended, and integrated in a shallow niche. A curved rod allows to accommodate blackout curtains in front of the entire glass surface. Finally the bathroom is equipped with a sink, a toilet and a shower closed by a glass wall.
LumiPod is minimal, like the original cell, and a pure housing module, a real cocoon of simplicity, settling in the middle of nature to welcome city dwellers willing to relax away from the concrete jungle.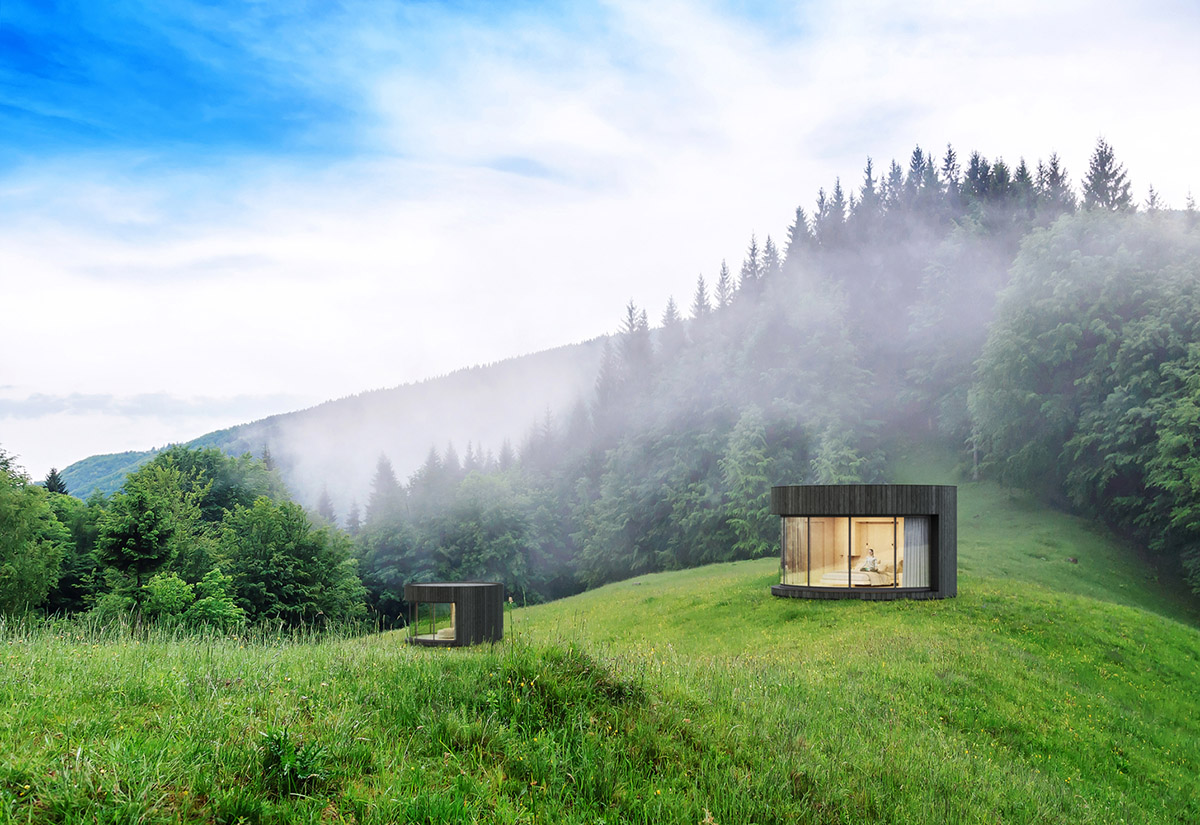 Curved entry door welcomes visitors to give a mesmerizing view to the nature. From a far away, visitors only perceive a single bedroom with its fully-glazed façade. A living and organic habitat, the cabin plays with nature, offering an almost infinite choice of coverings to fit perfectly into its new decor.
The cabin's structure is made of steel to guarantee the level of rigidity required by the Lumicene window. It consists of a frame placed on 4 foundation plots; a rear module integrating all the technical equipments and totally manufactured within the factory; 2 front modules – up and down – which are bolted together on the rear module.
The curved exterior wall is wood frame and incorporates 15cm of rockwool and a protective rain sheeting on its outer face. The roof and the floor are insulated with 5cm of polystyrene and 20cm of rockwool.
The company wanted simple and rough materials, for a perfect harmony with nature. It is by default equipped with a burned wood exterior cladding. Inside the unit different finishing options are possible. Wooden floor in the bedroom. Plywood cladding for walls and ceiling.
Curved wall in Corian in the bathroom or tiles (in which case the tiles we be laid once the LumiPod is assembled on site). But the LumiPod is customizable inside and outside with numerous types of finishing materials so that can be tailored to the requirements of the end-user.
LumiPod is entirely manufactured in Lyon, France. The manufacturing lead time of a LumiPod is 2 to 4 months depending on the level of finishing required.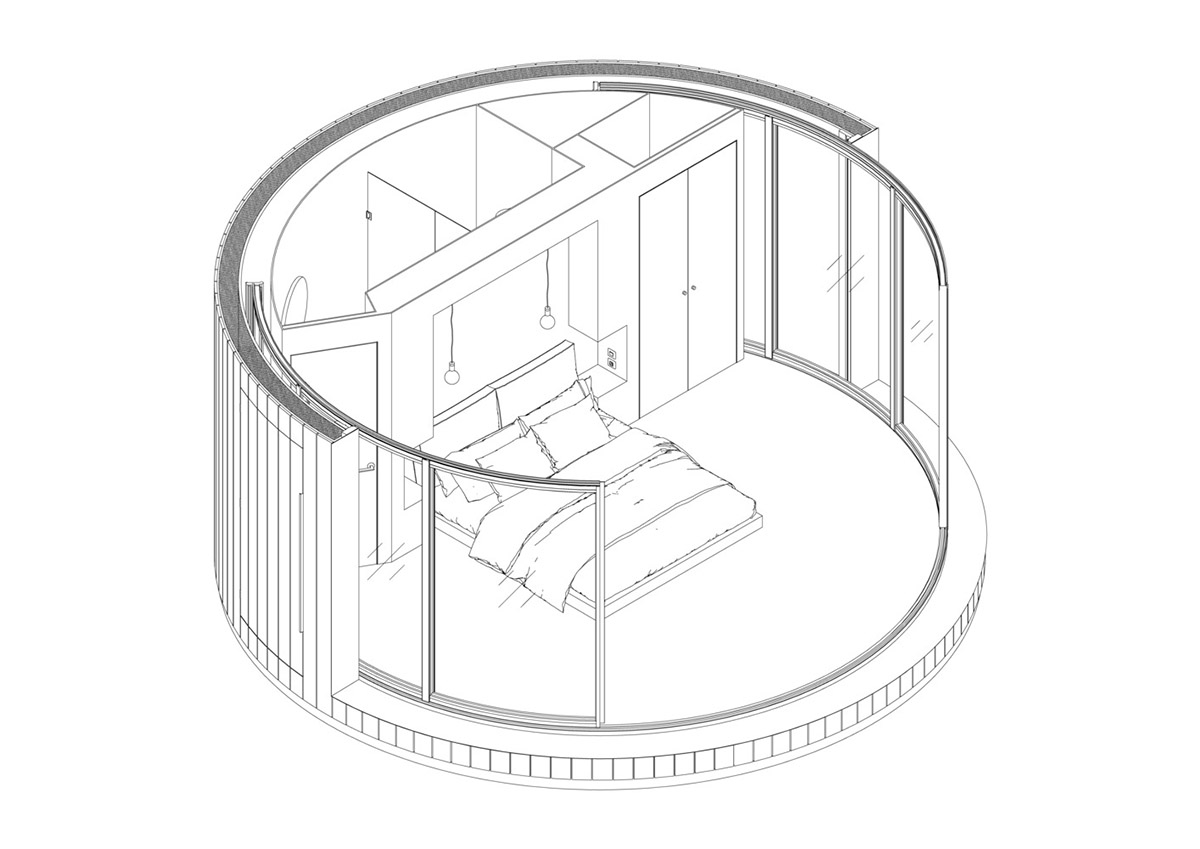 All images courtesy of Lumicene
> via Lumicene